How to Advertise an Estate Sale
How to advertise and market your estate sale is an important thing to address right off the bat in the planning process. It's one thing to hold a great estate sale. But getting shoppers to your estate sale can be more difficult. When it comes to advertising an estate sale, more is better. This means reaching as many people, via as many different channels as possible. Spend a little time getting to know your shoppers. Where do they hang out? What publications do they read? The more you know about the kind of people you think would be interested in your estate sale, the better success you'll have in reaching them.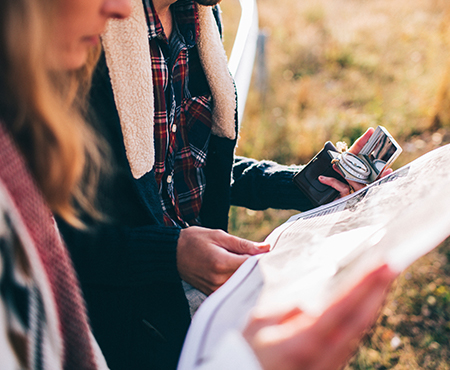 Estate Sale Advertising Websites
Of course, everything can be found on the Internet these days. You want your estate sale to be found. Advertising an estate sale on the Web is a no-brainer and there are many ways to do this. Advertise your estate sale on one of the major estate sale advertising websites, like EstateSales.org to get seen by millions of visitors in a short time. EstateSales.org offers unlimited, big-sized photos because it's a fact more people attend an estate sales when they have seen photos of items beforehand.
Email Blasts and Newsletters
Building an email list and blasting out estate sale notices is also a great way to let an already interested audience in on your sale. Include photos of the best items in your email newsletters to entice shoppers to your sale.
Social Media
Setting up social media networks on Twitter, Facebook, Instagram, and Snapchat in order to build your online presence is another good way to build a following. Since a lot of the fun of estate sales is getting to window-shop and browse, you can really show off finds using photos and video on social media!
Fliers
Just because everything has gone digital, don't underestimate the power of print. People still wait in line at coffee shops and community centers. Posting a well designed ad for your estate sale on various bulletin boards around your town can go a long way in attracting buyers to your sale. After all, not everyone tweets.
Newspaper
Just as print isn't dead, there are still some people out there who get their news the old-fashioned way. If your local newspaper still has a Classifieds section, buying an ad can be a cost-effective way to reach a large and often forgotten demographic.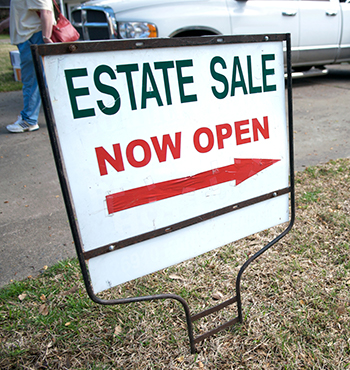 Signage
While estate sale signs usually don't go up until before the sale, never overlook this important way to market your sale. Physical signs to attract people driving by and guide them toward the sale is a great way to advertise your estate sale and get shoppers in the door.
Word of Mouth
Last but not least, an easy way to spread the news about an estate sale is through old-fashioned word of mouth. When you tell everyone you know and they tell their friends, word can travel fast - especially if you mention key special items.
How to advertise an estate sale is just as important as pre-planning estate sale appraisal and pricing and conducting the actual sale. Covering all bases with a multi-channel approach will increase your odds of success.
Here are some other commonly asked questions about estate sales:
---
Find an Estate Sale Company Near You
EstateSales.org has matched over 21,000 people with estate sale companies since 2010. Let us find you the best company based on your needs using our free estate sale company locator service.