What is An Estate Liquidator?
An estate liquidator is someone who professionally appraises, prices,and sells off an estate's entire contents for the most money possible. While there are currently no formal or governmental regulations of the estate liquidation industry, professional organizations like the American Society of Estate Liquidators (ASEL) and the National Estate Sale Association (NESA) provide industry standards and can serve as accreditation boards for members. If someone wants to hire an estate liquidator, checking to see if they belong to NESA or ASEL is one way to see if they're vetted. Another way is to get references from past clients, or even from shoppers or look for online reviews.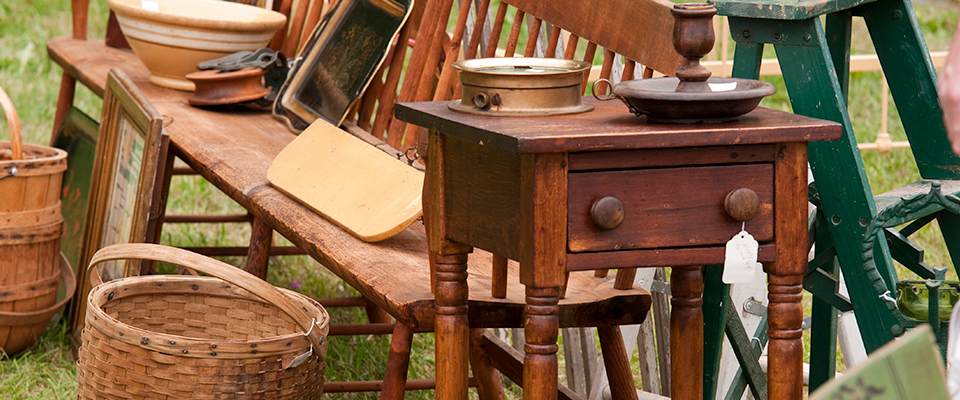 How to Become an Estate Liquidator
Because there is no formal accreditation process for estate liquidators, there is also no formal education program. Professional liquidators come from all walks of life. Some have been in the business in some aspect, either involved in auctions, buying or selling vintage, or appraising fine art, jewelry or antiques. Some have licenses or certifications in other related fields, while some do not.
Some estate liquidators were prior social workers or worked in customer service. Liquidating an estate is a huge and very necessary service many people desperately need, and this often means going beyond just selling someone's items. Being good with people and being sensitive to stress and difficult emotions goes a long way in the estate sale business. People with background in service-related fields often become estate liquidators because they already have some of the most difficult skills necessary for the job.
Other estate liquidators get into the business because they have a love for collectibles, antiques or unusual items, and they enjoy learning the history of stuff. Knowing what era an item comes from, how it was made, and what it's worth is a skill people gain from being out "in the wild" - visiting estate sales, antique fairs, thrift shops, seeing and touching things and asking questions. In this regard, estate liquidators are a unique bunch. Anyone can become an estate liquidator. Becoming a successful liquidator, however, takes time and experience.
Who Needs an Estate Liquidator?
The typical estate liquidation scenario usually deals with senior citizens downsizing to assisted living or some other arrangement and must sell the contents of their house. Another common scenario is when people die, an executor or the deceased relatives need to liquidate their estates. But estate sales are held for a number of other reasons too - downsizing, divorce, needing to pay off debt.
People who need help handling a sale of this size and scope usually hire an estate sale company who can handle the sale, end to end, while keeping a portion of the profits for providing the service and expertise.
What Does an Estate Liquidator Do?
An estate liquidator's job can be divided into three parts: pre-sale, during the sale, and post-sale duties. This is all factored into the estate liquidator's commission, which is a percentage of the entire sale. Extra fees may be added, but this should be spelled out in the estate sale contract.
Before the estate sale, a liquidator appraises and prices the estate's items for sale. This requires expertise, as well as knowing what market price is for certain items in the area. A good estate liquidator will know how to price items low enough to get shoppers to think they're getting a deal - but high enough to make the most money for their client. Other pre-sale duties involved in setting up an estate sale include cleaning and organizing the estate sale, marketing and advertising, and prep activities like creating and posting signage, obtaining a cashier bank, and other things.
Running an estate sale takes work - both time and human-power. Conducting sales with proper record-keeping requires juggling a bunch of moving parts. In this way, a professional estate liquidator is a lot like a project manager - setting up processes, assigning resources, and keeping a timeline, while managing customer service. During the estate sale, the estate liquidator may need to manage their clients (the owner of the estate) as well, whether this means dealing with pesky relatives or keeping emotional clients away from customers or even off the premises.
When the sale ends, an estate liquidator's work isn't done just yet. There are loose ends to tie up, including how to package and deliver any large items or items to be shipped, how to deal with remaining items that weren't sold, cleaning up the estate, arranging for charity donations or pickup, and most importantly, making sure everything is recorded and itemized for tax purposes - and clearly delivered to the client. Even soliciting positive reviews from happy clients or customers is part of the job to secure future business. Another way liquidators might secure future business is by networking with realtors, lawyers, senior citizen groups, and other community associations. It some regard, an estate liquidator is always on the clock.
What Estate Liquidators Will Do in the Future
As Baby Boomers age and need to downsize, estate liquidators are needed now more than ever. But this is just the beginning. The Millennials have now surpassed the Baby Boomers in size, and who knows what the next generation will bring? Someday these people will also get old, and estate liquidators will be needed to manage the world's stuff. Being an estate liquidator is a great job for someone who likes to wear many hats, loves stuff, enjoys being tactile, and is good at helping people. Some might say it combines the best of both worlds: a profitable, interesting career that changes constantly -- with a life of service.
Here are some other commonly asked questions about estate sales:
---
Find an Estate Sale Company Near You
EstateSales.org has matched over 21,000 people with estate sale companies since 2010. Let us find you the best company based on your needs using our free estate sale company locator service.