Kitchens are the heart of the home and have been for a long time. This is good news for those who love the retro design aesthetic.
Kitchen items from past eras-retro appliances, retro dishware, retro decorations-were made much differently than modern ones. Most of these items were heavy duty and substantial, which makes it relatively easy to find functional kitchen appliances and tools in classic retro designs and styles.
Kimberly Lamky-Walters, proprietor of KL Vintage Kitchen, says that retro is "something that takes you back to the days of yesteryear, whether it be fashion, style, architecture or music. Most often, when people think of 'retro,' they tend to think of things that are reminiscent of the 50′, 60's, and 70's." For the purposes of this article, we will focus on these eras, with a few additions from the 40's and 80's.
Defining Retro Style
"Retro is the inspiration to create beautiful environments for today inspired by the energy and style of the past," says David Stott of UpperCrustFinds. "Look back at the styles, colors and patterns of the era and celebrate the vibe. Make it work for today in a way that is personal and fun."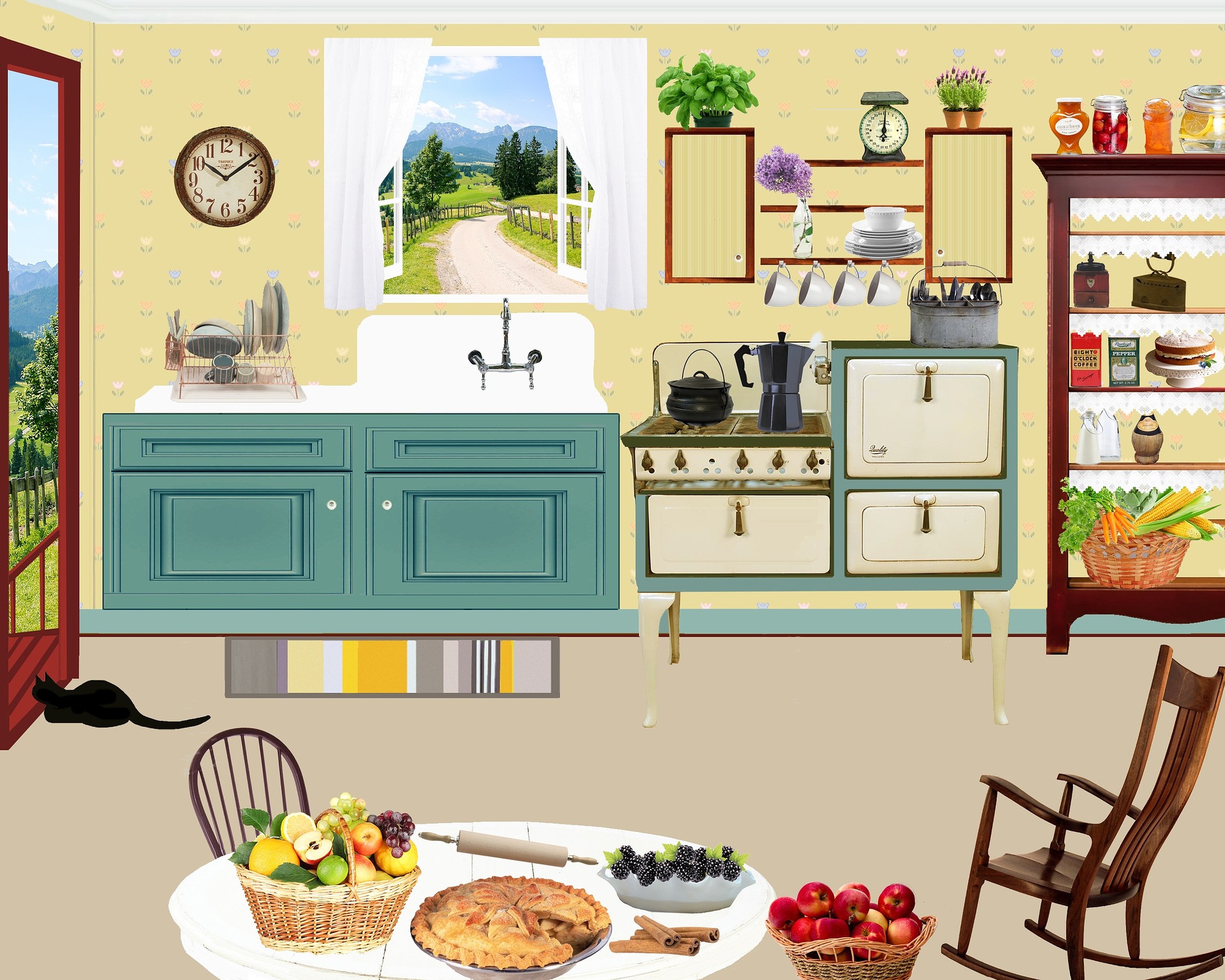 Lamky-Walters shares a love of all things retro with her husband. "As it turned out, one of my husband's most treasured possessions was a little #501 Pyrex dish in the Amish Butterprint pattern that his Mother had always used as a butter dish, and one of my most treasured possessions was a #404 Pyrex mixing bowl in the Amish Butterprint pattern," she says. "From the moment we realized we both had a piece belonging to the same Pyrex pattern, we were on a mission to build a complete set in that pattern. We now own every piece made."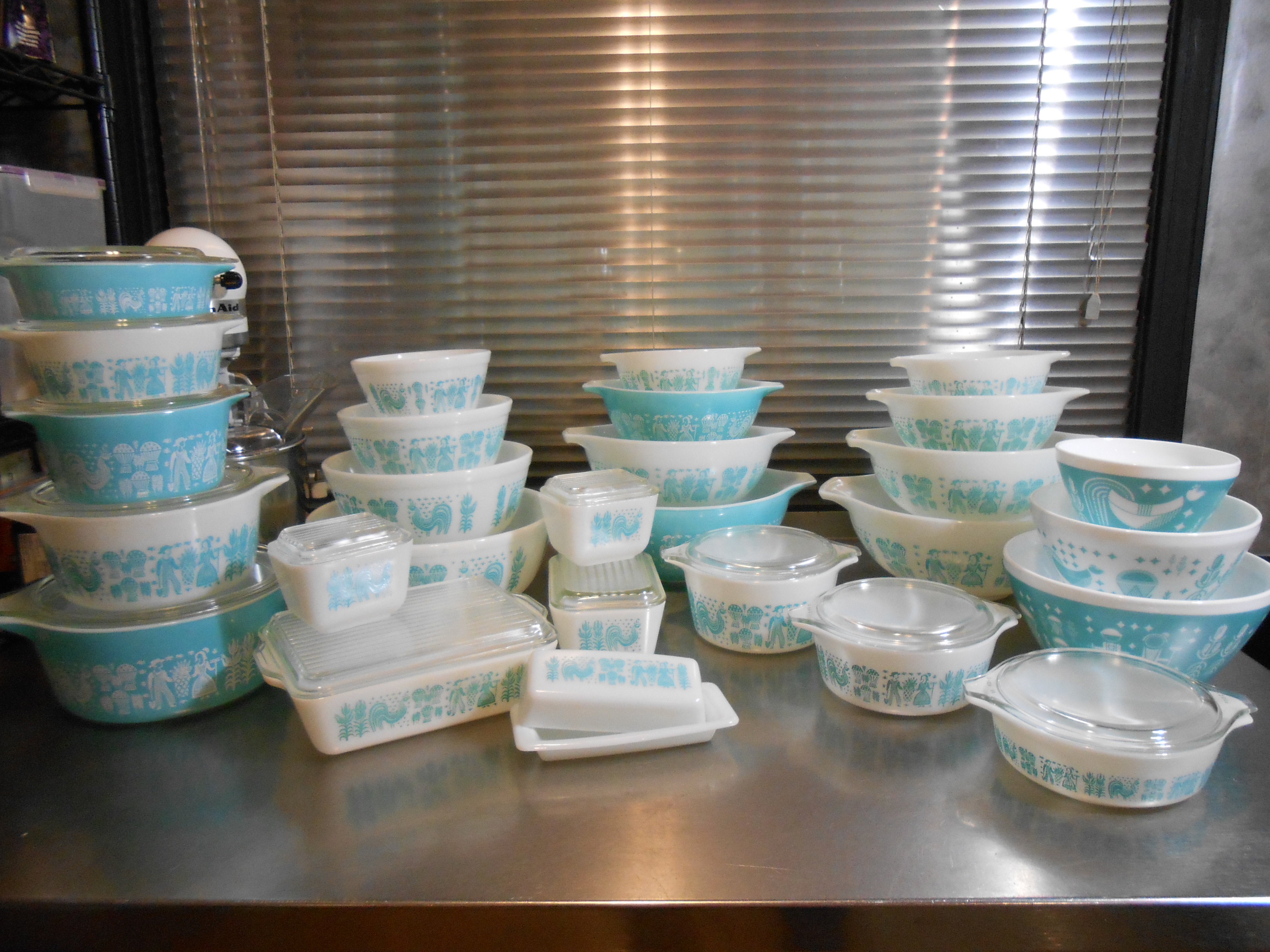 As the couple hunted estate sales for every Amish Butterprint piece they could find, they ended up picking up a lot of other Pyrex pieces along the way, which inspired them to start their Etsy store. "All things retro are beyond popular these days, and there is a special niche for dishware, especially Pyrex," says Lamky-Walters. "I personally seek these items out at estate sales, thrift stores and the occasional lucky find at yard sales. Sadly, we often find that people are quick to throw out all the old clutter from Granny's kitchen, believing it to be too outdated for resale. Nothing could be farther from the truth!"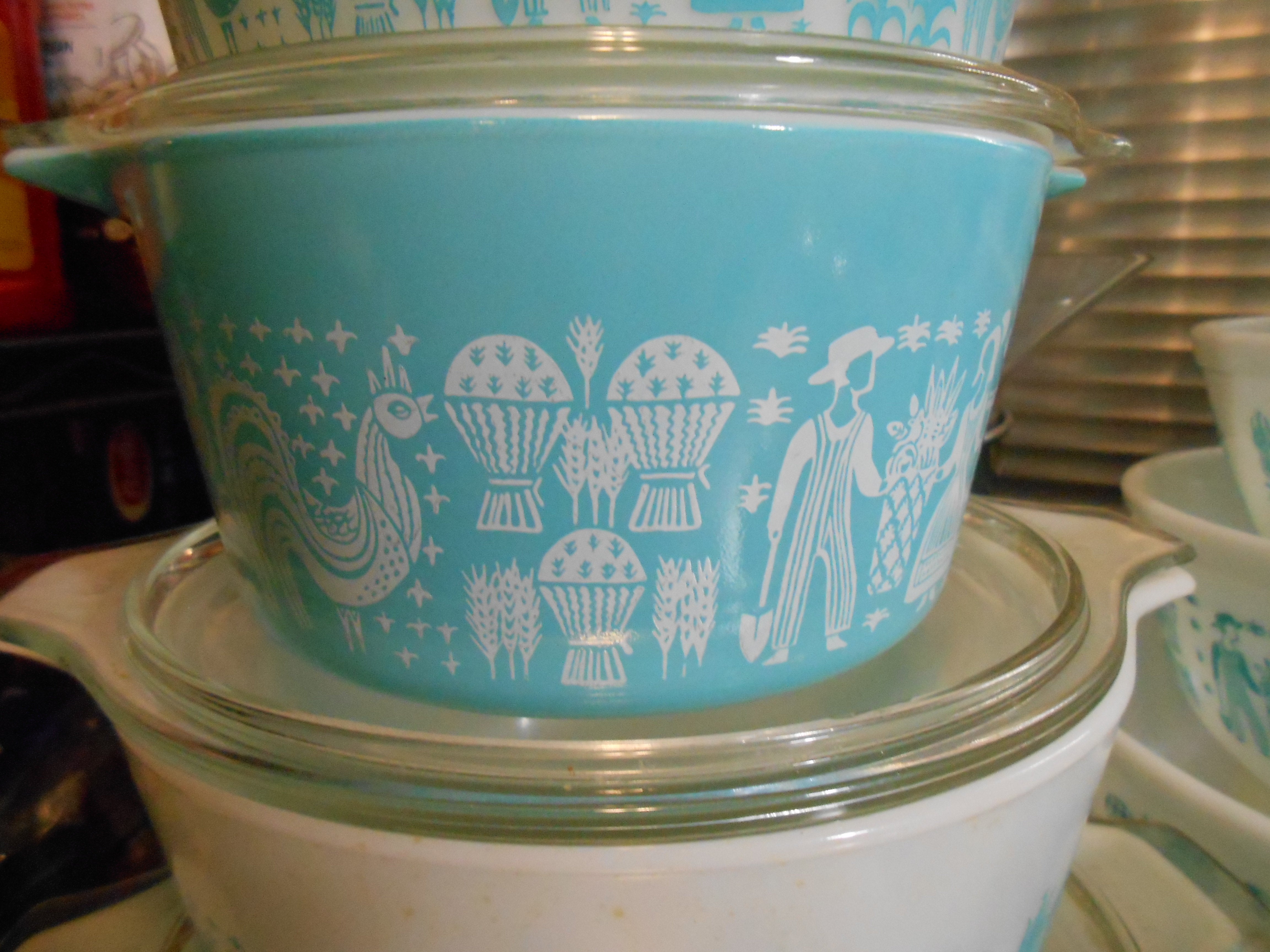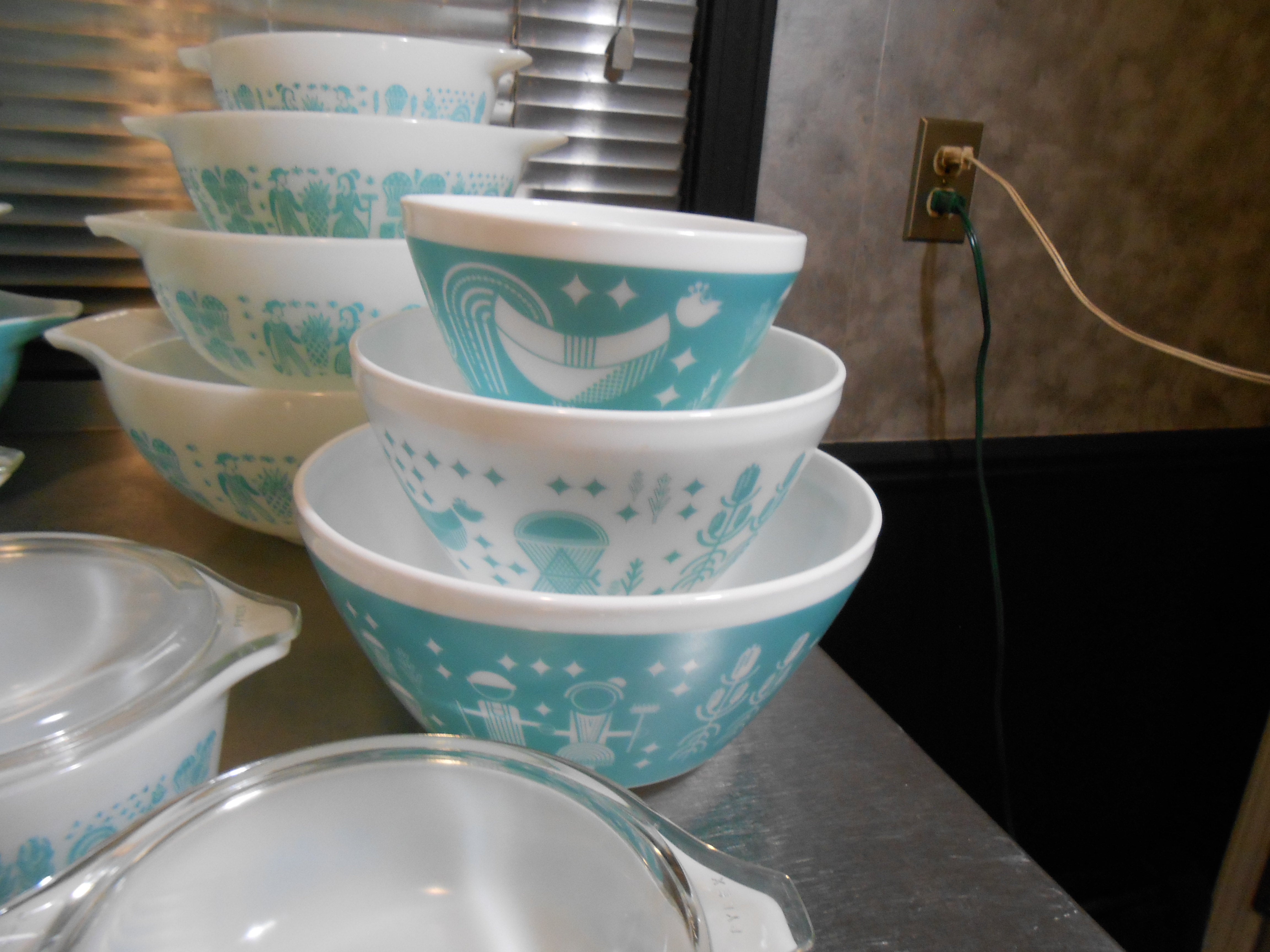 Justin Evans, co-owner and picker for Retro Home Supply, agrees that retro applies primarily to three decades: the 50s, 60s, and 70s. "Retro is anything with the 'modern look' from post WWII until the 1970's, but it's a term that means so many things to so many people, which makes the retro lifestyle and decorating style so unique," he says. Evans fell in love with retro style while browsing old magazines as a teenager. "It kind of lets me disconnect with the modern world and be transplanted to a different time," he says.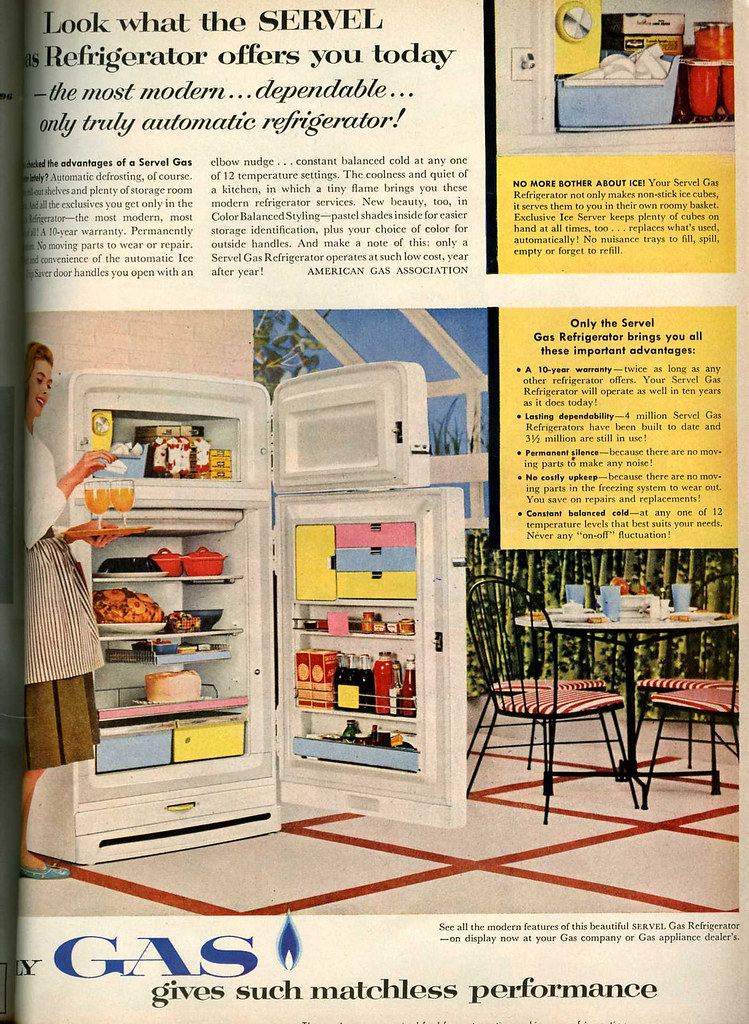 Evans admits that, in addition to style, cost-effectiveness is a driving force behind his love of all things retro. "I really got in to going to estate sales and realizing I could furnish a whole house with unique, quality items for less than new things from the store that won't last and didn't have a story to tell," he says.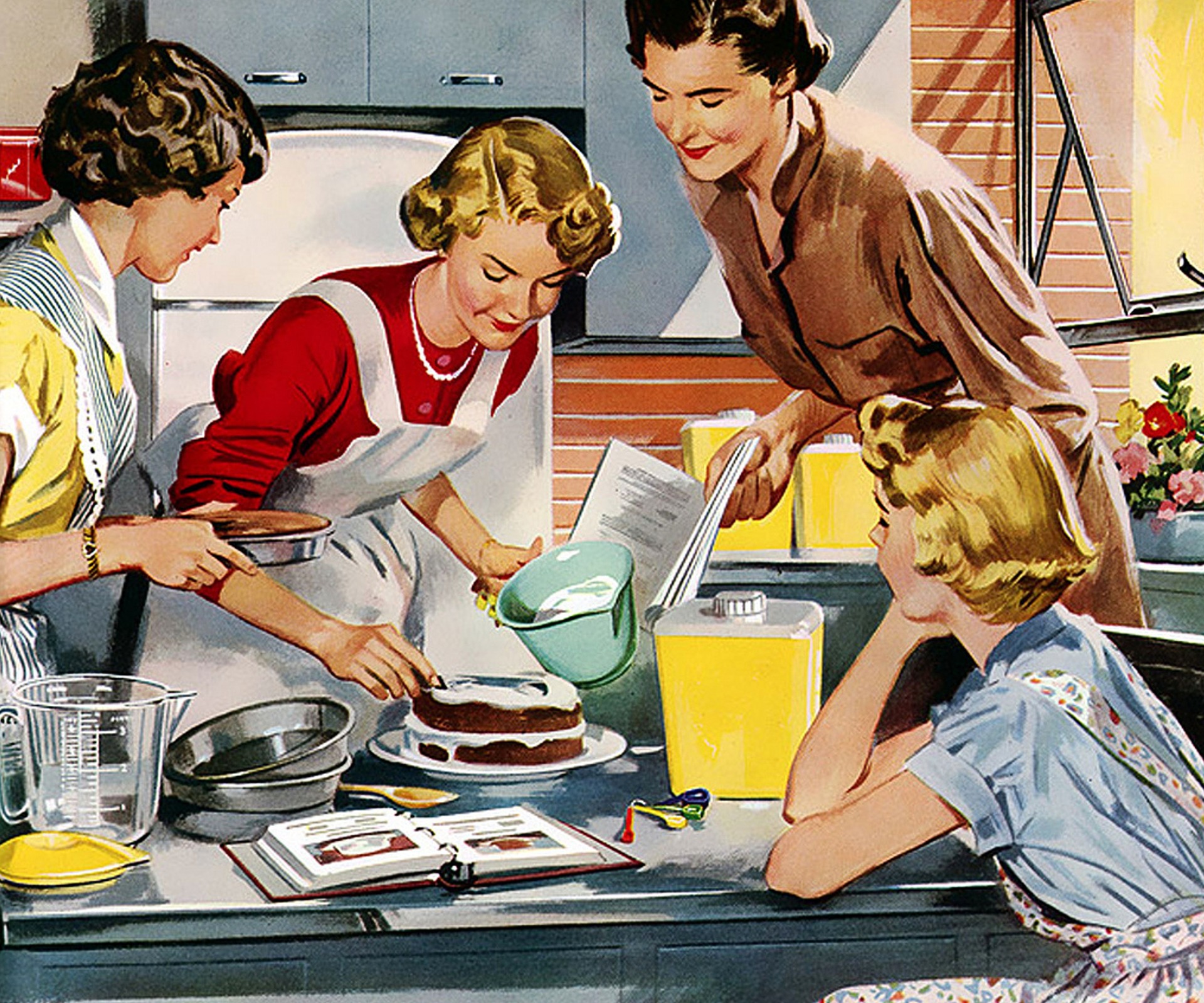 Stott has also been motivated by the affordability of buying mid-century modern items. "Retro is often found in second hand shops for a fraction of the price new," he says. "I could buy kitchen tools new at great expense, or buy poor quality in a dollar store. I'd rather wait and find well-made things that really have stood the test of time and get them at a price that I can afford."
Not only can retro items be more cost-effective, but craftsmanship was a different animal back in the late twentieth century. Especially in a room like the kitchen, which gets a lot of heavy use and traffic, it's important to have furniture and appliances that can stand the test of time. "Retro means to celebrate a time when things were really made well," says Stott. 
Retro Color Palette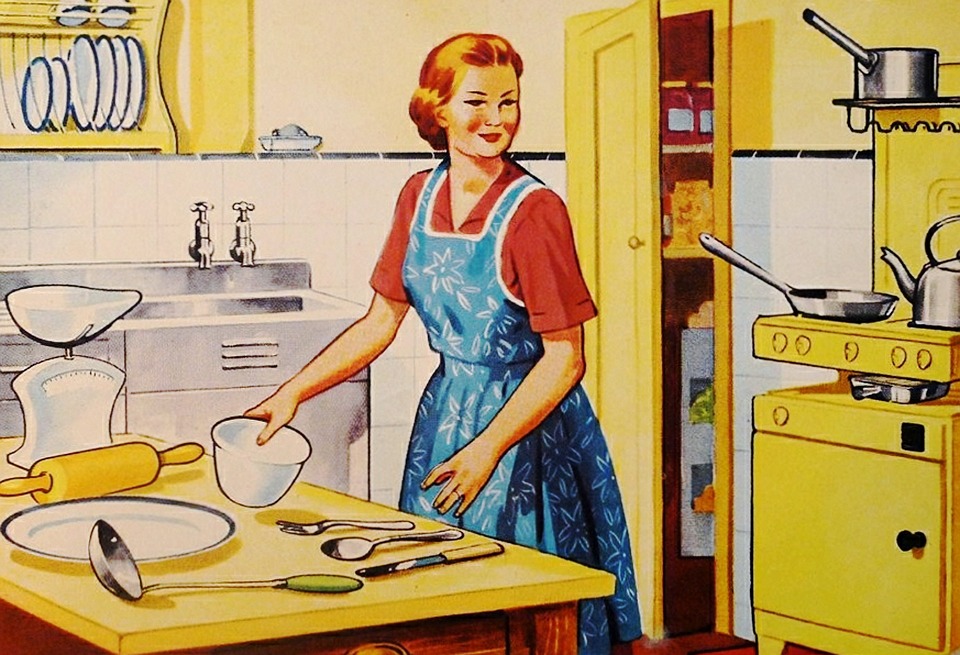 Matching and coordinating color palettes are a huge part of a retro style. Monochrome kitchens were everything in the second half of the twentieth century.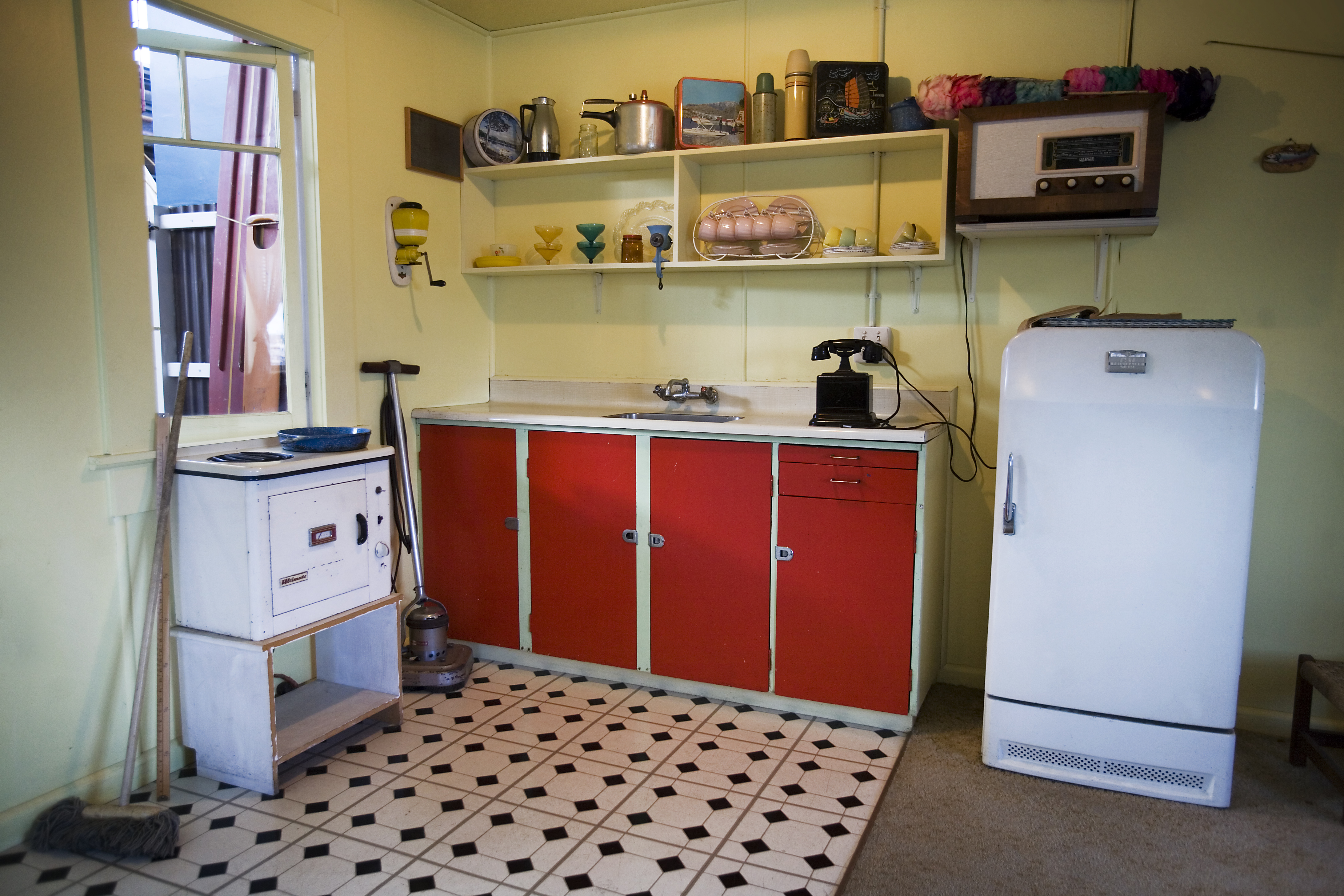 In the 40s and 50s, cherry red appliances and cabinets with black-and-white checkered floors were all the rage. Also in the 50s, pastel pinks, blues and greens were popular kitchen themes. Later, in the 60s and 70s, orange kitchens with wooden accents were gained popularity, and darker shades of blue and purple also appeared in the household kitchen. Color is a major part of retro style, no matter what decade you're trying to emulate.
"An easy way to create a retro feel is to use colors and patterns of that era," says Stott. "At a previous home built in the 1950s, the kitchen was pink, white, and chrome. I went with those colors when selecting what was needed, even if I had to buy new. This way, it all worked together. Patterns and motifs of that era were also used. These included the atomic swizzle stick and the boomerang shape, as well as the starburst."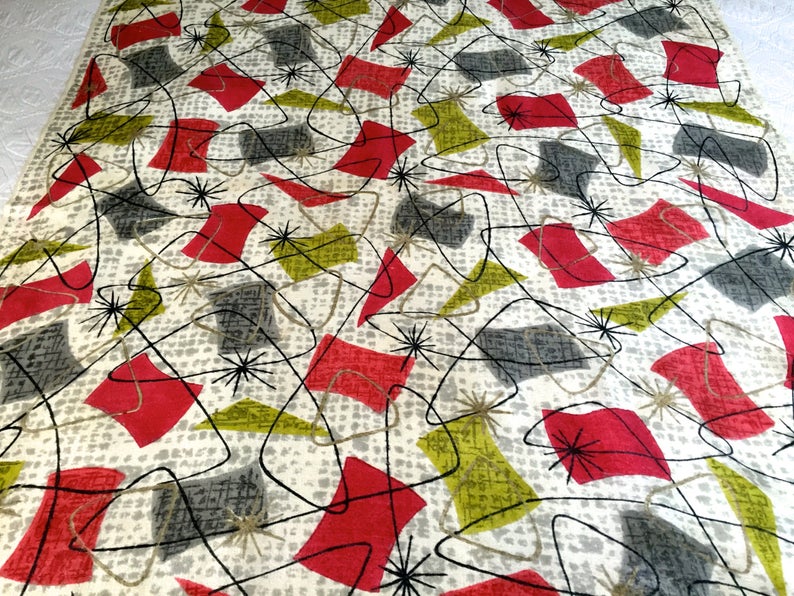 Etsy seller Jeanie Renick, owner of CustomappliancesbyJ, paints modern appliances in a wide range of colors for a customer base looking to add retro style, or just a coordinating color scheme, to their kitchen. She says pink is her best-selling color, which also happens to be the color of her grandmother's kitchen that inspired her love of retro. "I remember her painting a lot of stuff pink," says Renick. "She even painted her old swing, vintage metal gliders, tables and chairs pink. We still have a lot of her items and they have held up wonderfully since the 1950's."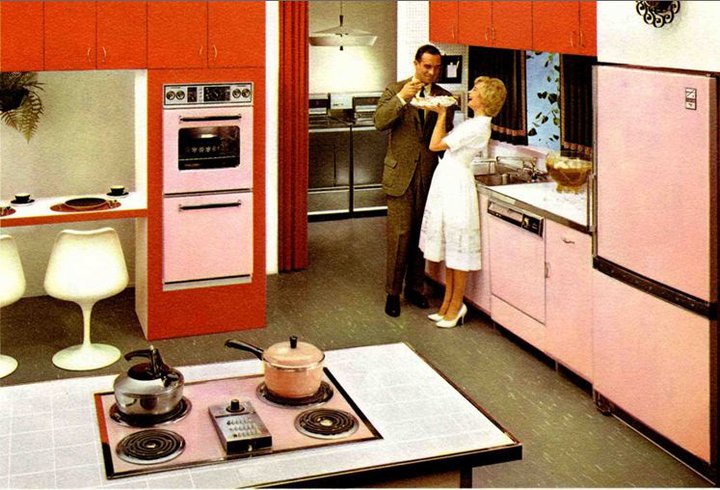 Renick started painting appliances in 2013 because she was struggling to find coordinating colors to match with her existing items. "If I did find something it was very expensive and out of my budget," she says. "It brings me so much joy to know I am helping someone complete their look."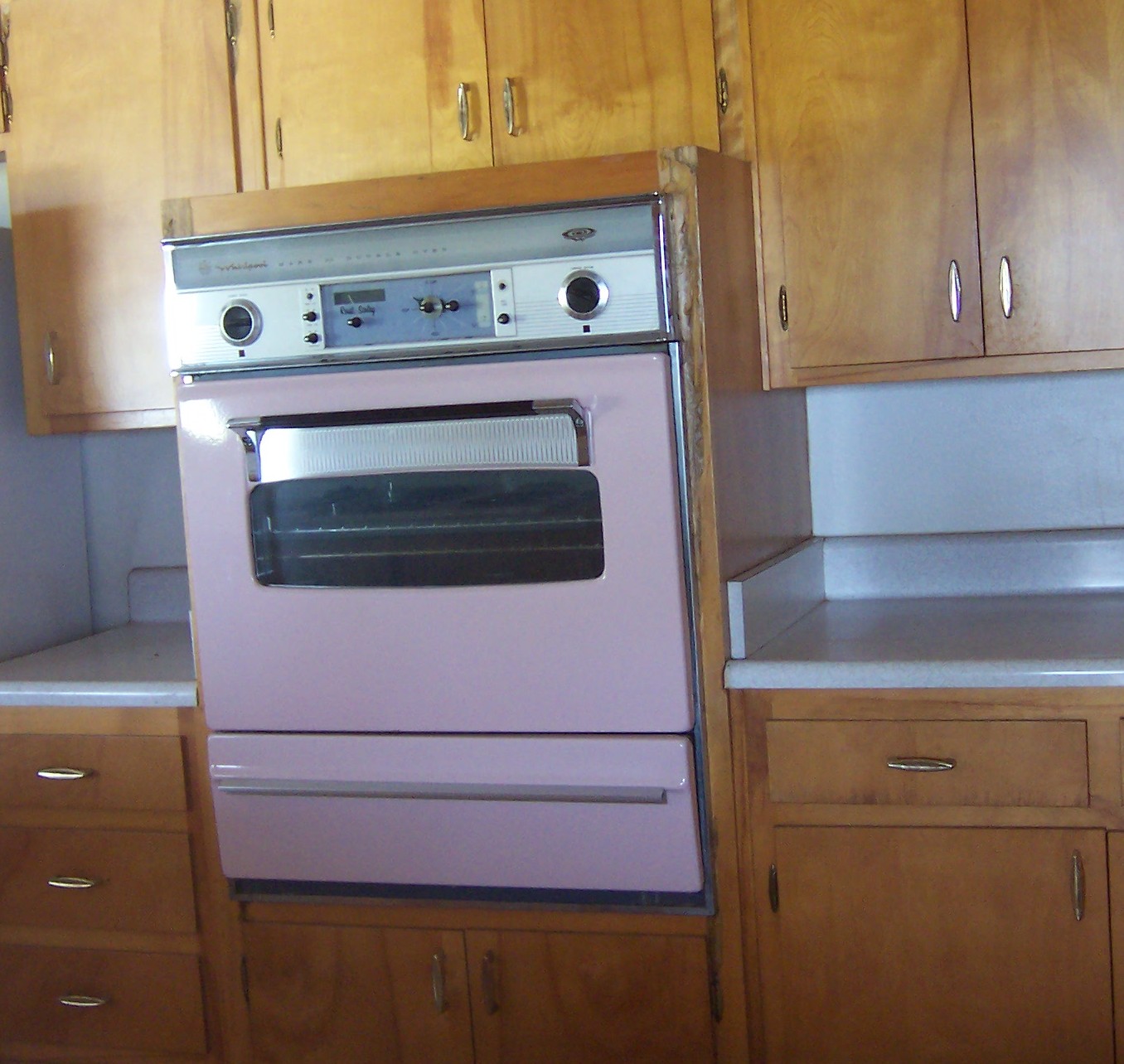 Renick says colored paint is one of the best ways to add retro flare. "The easiest way to give your kitchen a good retro feel is to paint it a retro pink, turquoise, mint green or yellow," she says. Follow this up with coordinating appliances in retro styles and colors. "Add a different, retro-style toaster, can opener or microwave to draw the eye to them." Specifically, Renick says a toaster outlined in chrome with the retro starburst is an iconic piece for any retro kitchen. While you can find many of these items on Etsy (including at Renick's store, CustomappliancesbyJ), you can also get lucky at an estate sale or thrift store. If your budget is larger, Renick recommends checking out The Big Chill for larger retro appliances.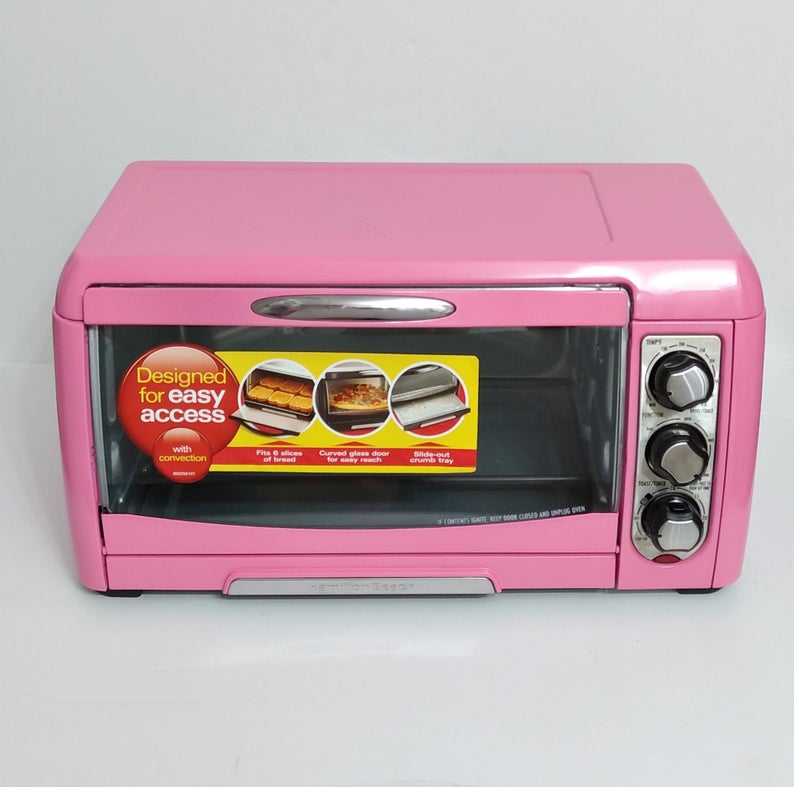 Retro Kitchen Appliances
Appliances are an easy way to add retro quality to any kitchen. Appliances like toasters, toaster ovens, hand mixers and microwaves can add a pop of color or retro style to even the most modern kitchen.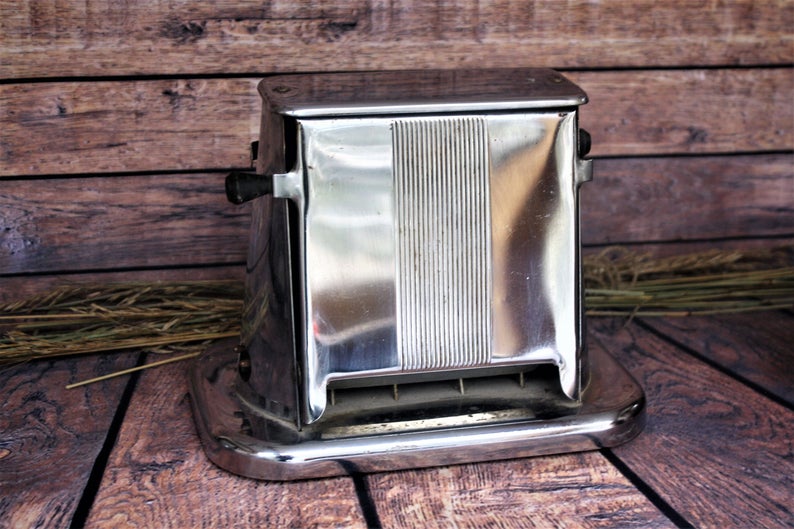 Larger appliances like refrigerators and stoves are often more of a financial commitment (not to mention the additional time it might take to find that perfect appliance), but most retro-lovers will tell you that it's worth it. "Some of them are made so well they are still in great condition today," says Stott. "Many things were made better than they are today."
While a retro kitchen will seem more authentic if you really hunt estate sales for true antiques, you can also cheat a little and still get the aesthetic you want. If you can't find what you want at an estate sale or thrift store, or if you have a really specific retro color palette that you're trying to match, you can often find a modern appliance that will work.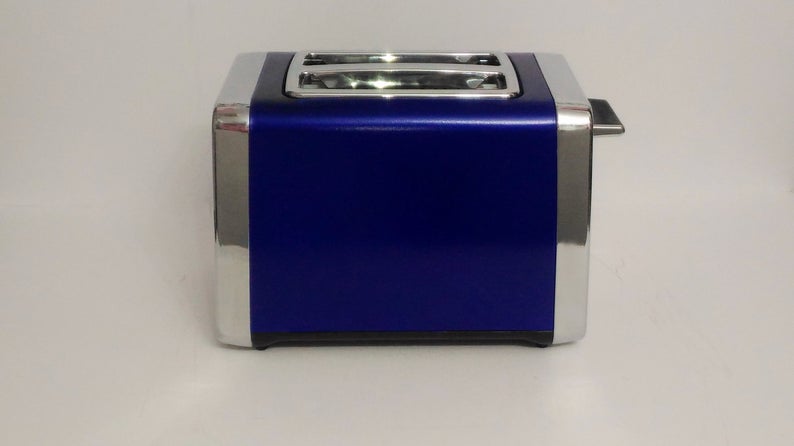 Automatic dishwashers first appeared in the 1960s but didn't become a popular kitchen appliance until the following decade. Also in the 1970s, microwaves become more common to find in the American household kitchen. As such, modern microwaves and dishwashers are probably more functional, and they can always be painted in retro colors. 
Choosing the Best Retro Fridge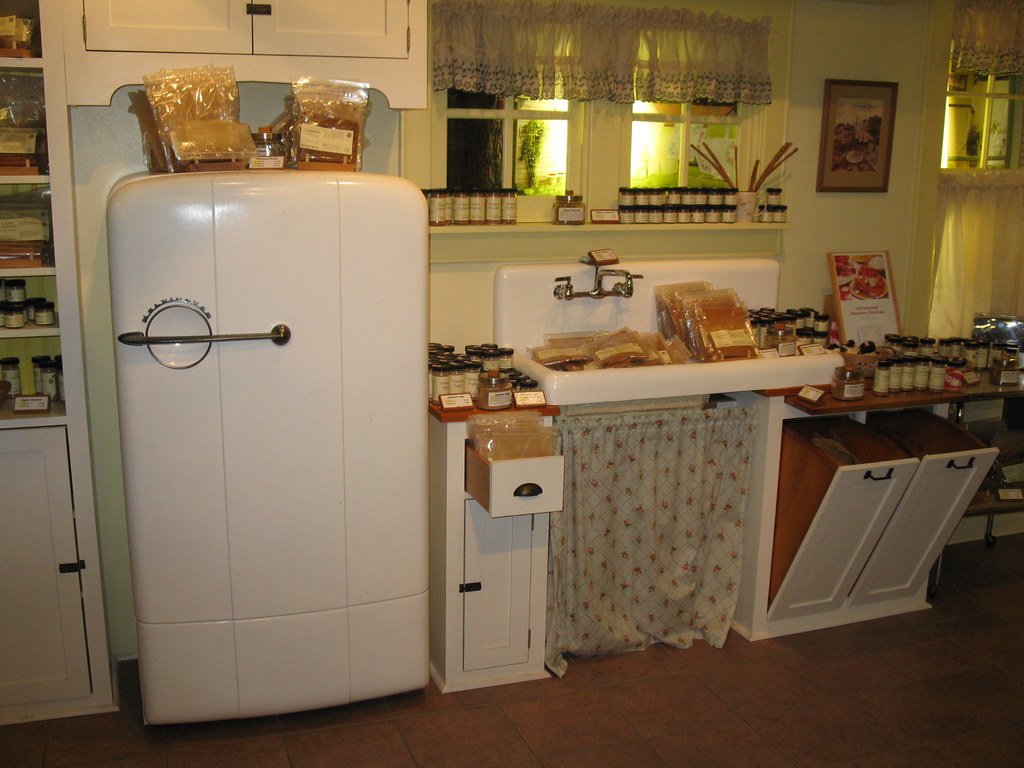 Mandy S. Spisak started restoring vintage refrigerators when her family's auto body business started to slow down. In 2012, she created Retro Revival,  which specializes in the restoration of vintage refrigerators from 1950 and earlier. "I define 'retro' as anything that reminds me of the sleek, simple and cool design aesthetic from the 1940's through the 1960's," says Spisak. "In the 40's and 50's everything had style. Whether it was a toaster or a car, the colors and lines are joyful and beautiful."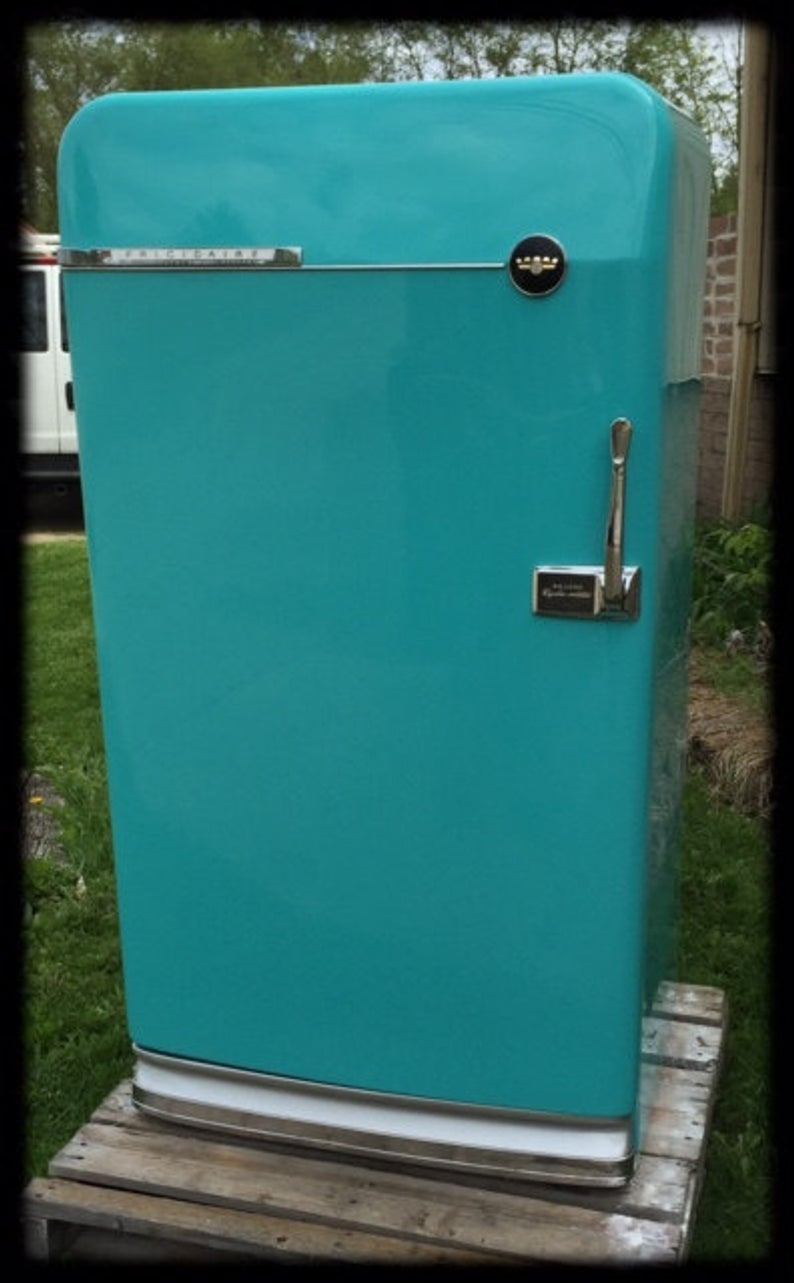 Spisak recommends looking at online marketplaces, such as our online estate sales, to find your retro appliance.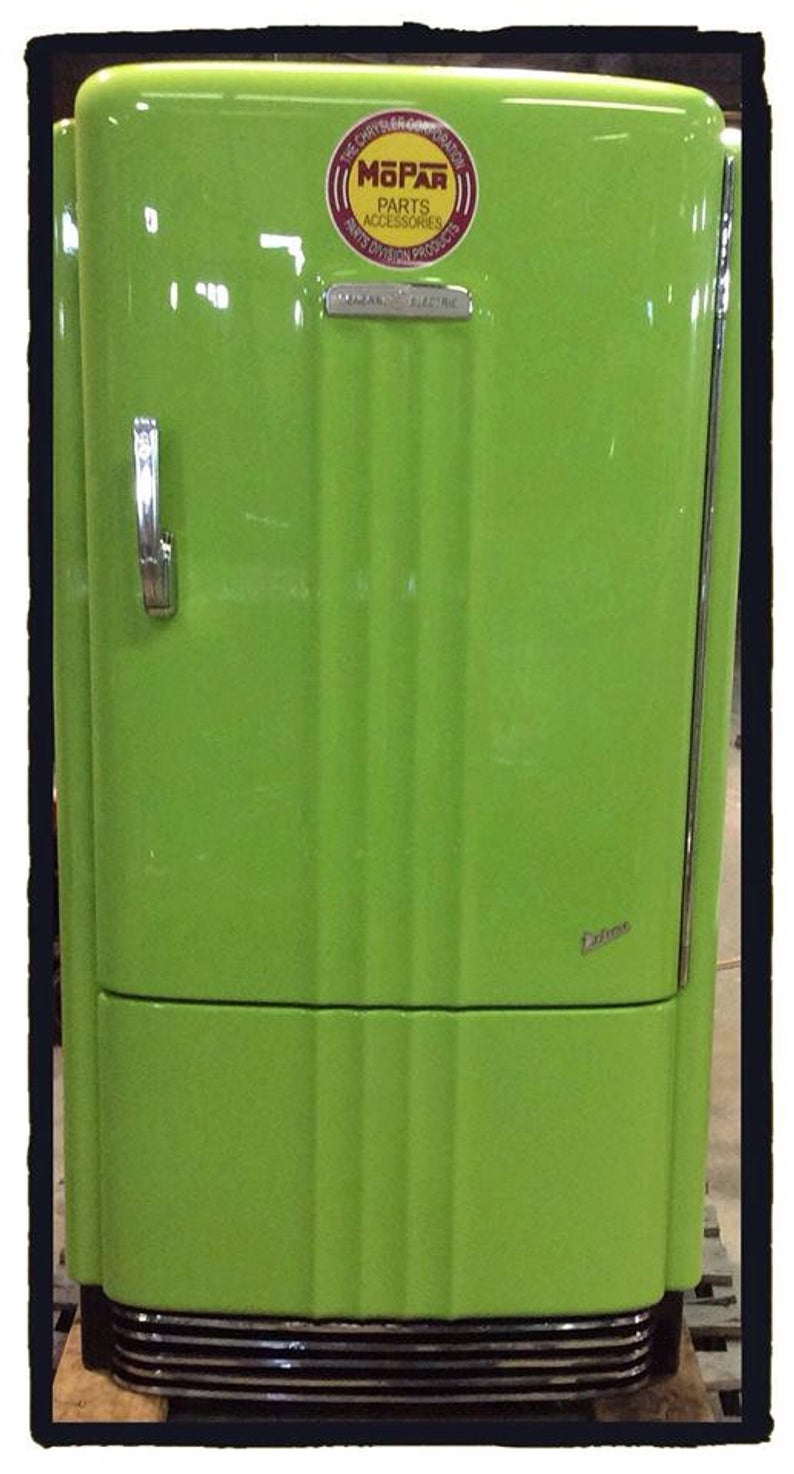 "The moment you see the rounded corners of a single door Philco, GE or Frigidaire you are transformed to a simpler time," Spisak says. "A time where things were built to last." The Retro Revival can customize and refurbish a retro fridge in a color of your choosing and the process typically takes 6 months.
Choosing a Retro Oven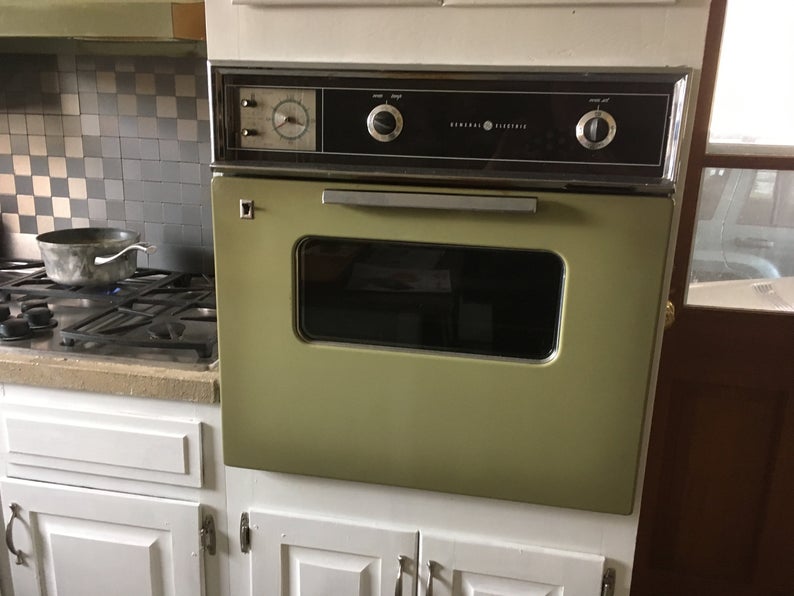 Unlike modern ovens, ovens and stoves were separate for much of the late twentieth century. If that arrangement is important to you, you can always place a retro stove on top of a retro oven, but truly vintage items will likely be separate.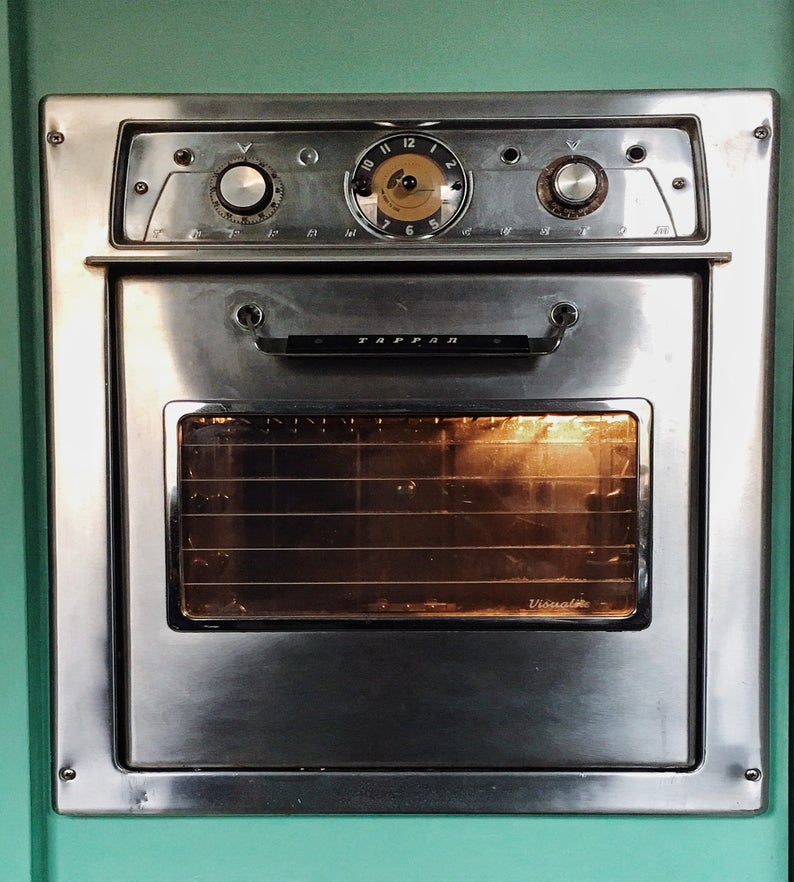 If you're in the market for a retro or vintage oven to round out your retro kitchen, check out our post: Everything You Need to Know About Buying Antique Appliances.
Other Retro Appliances
"My favorite kitchen collectible is the family toaster," says Stott of UpperCrustFinds. " It's a big chrome one with a subtle Mid-Century design on it. It is still working great today."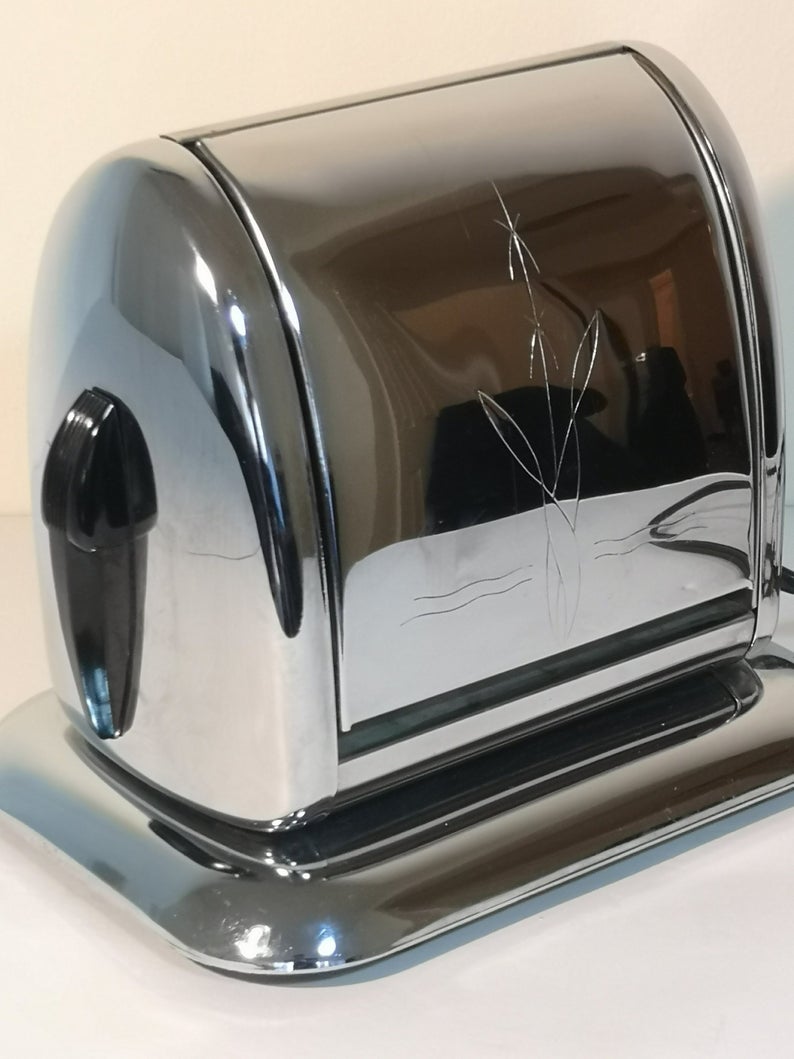 Many retro handmixers are wall-mounted, which means they can double as decoration in your retro kitchen.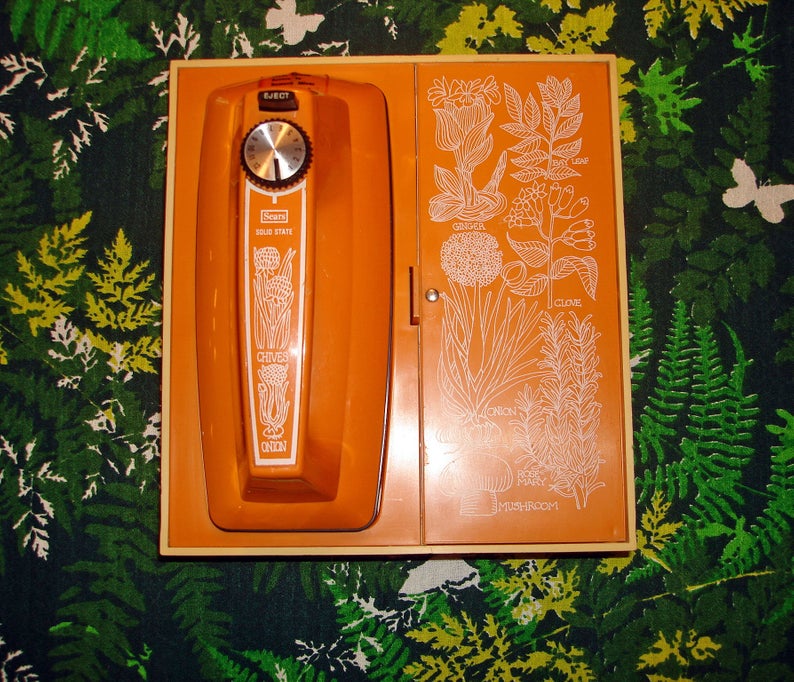 Even if an appliance isn't typically wall-mounted or meant to sit on a counter, it can still be left out in a careful way to act as functional decoration – especially if it adds a pop of color!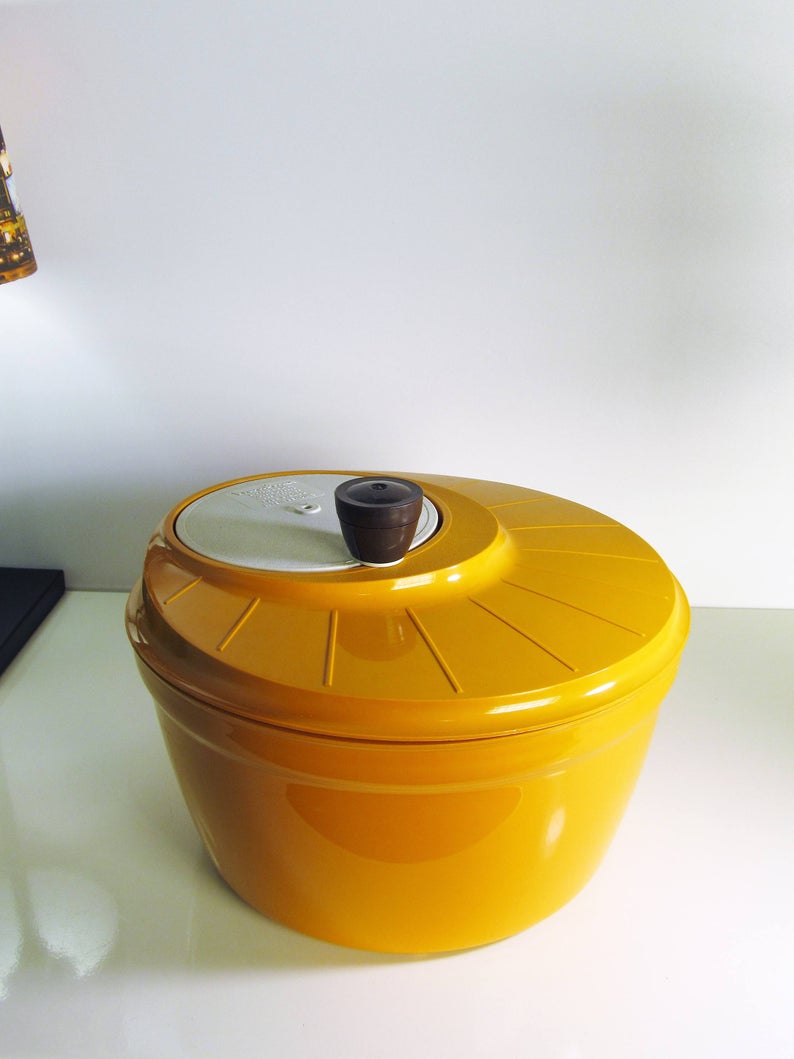 Blenders are an excellent retro appliance. Blenders used to be much heavier and more substantial, so it's not difficult to find a blender from the 1950s, 60s, or 70s that is still in good working order.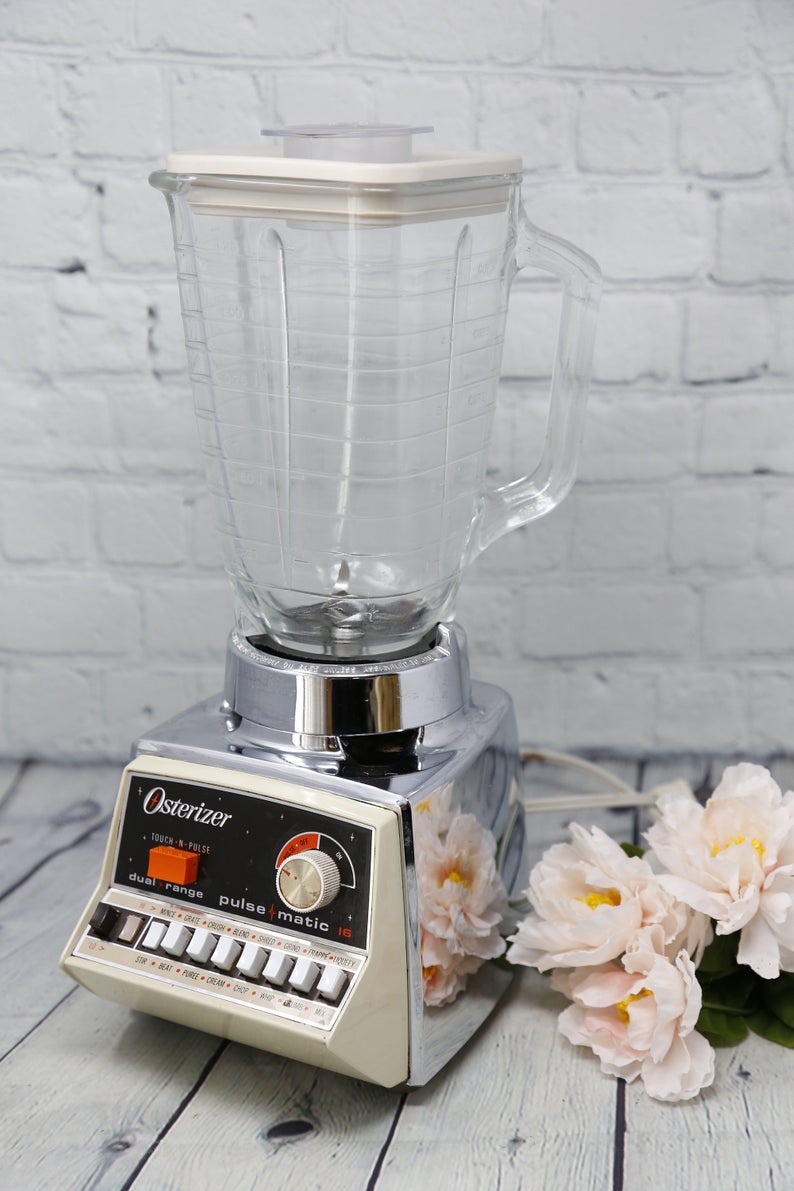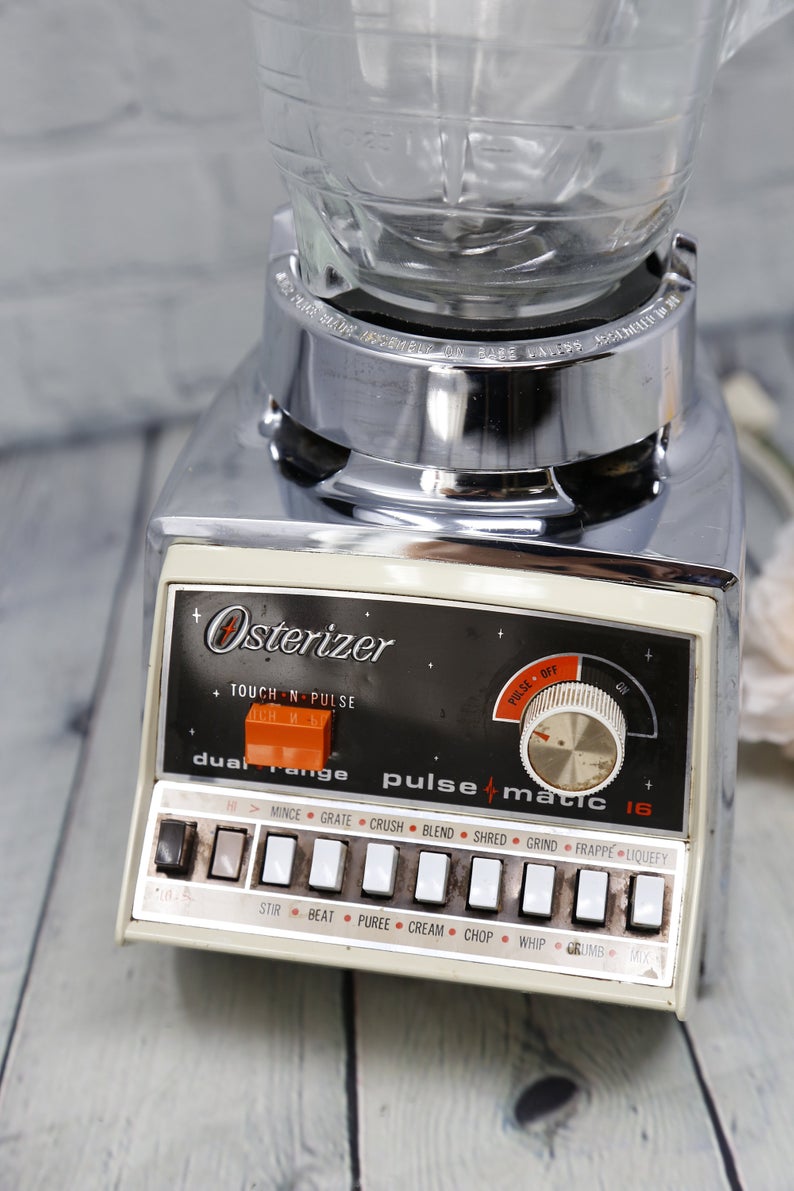 Decorating Your 1950s Kitchen
"Giving your kitchen a retro feel can actually be quite simple," says Evans of Retro Home Supply. If you're not ready to purchase large or small appliances, or add a new coat of paint to your kitchen, start small with retro decorations for an authentic feel.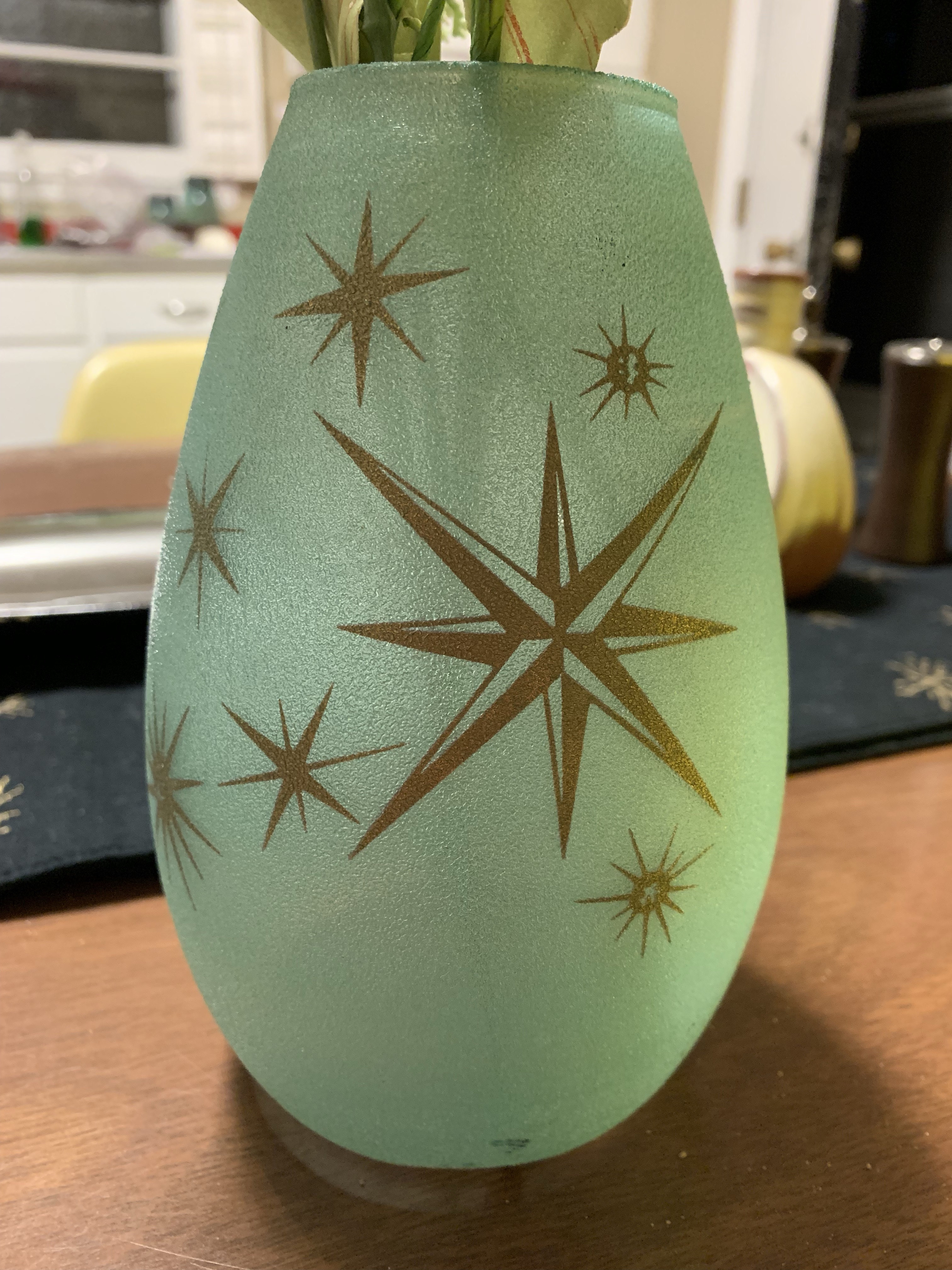 Stott of UpperCrustFinds is quick to point out that, when decorating and outfitting your retro kitchen, what you don't use is just as important as what you include. "I personally would avoid some of what is included in the interiors of today," he says. "In the kitchen, this means saying no to granite or marble counter tops. Instead, I would search for alternatives that are as close to the time a person wants as possible."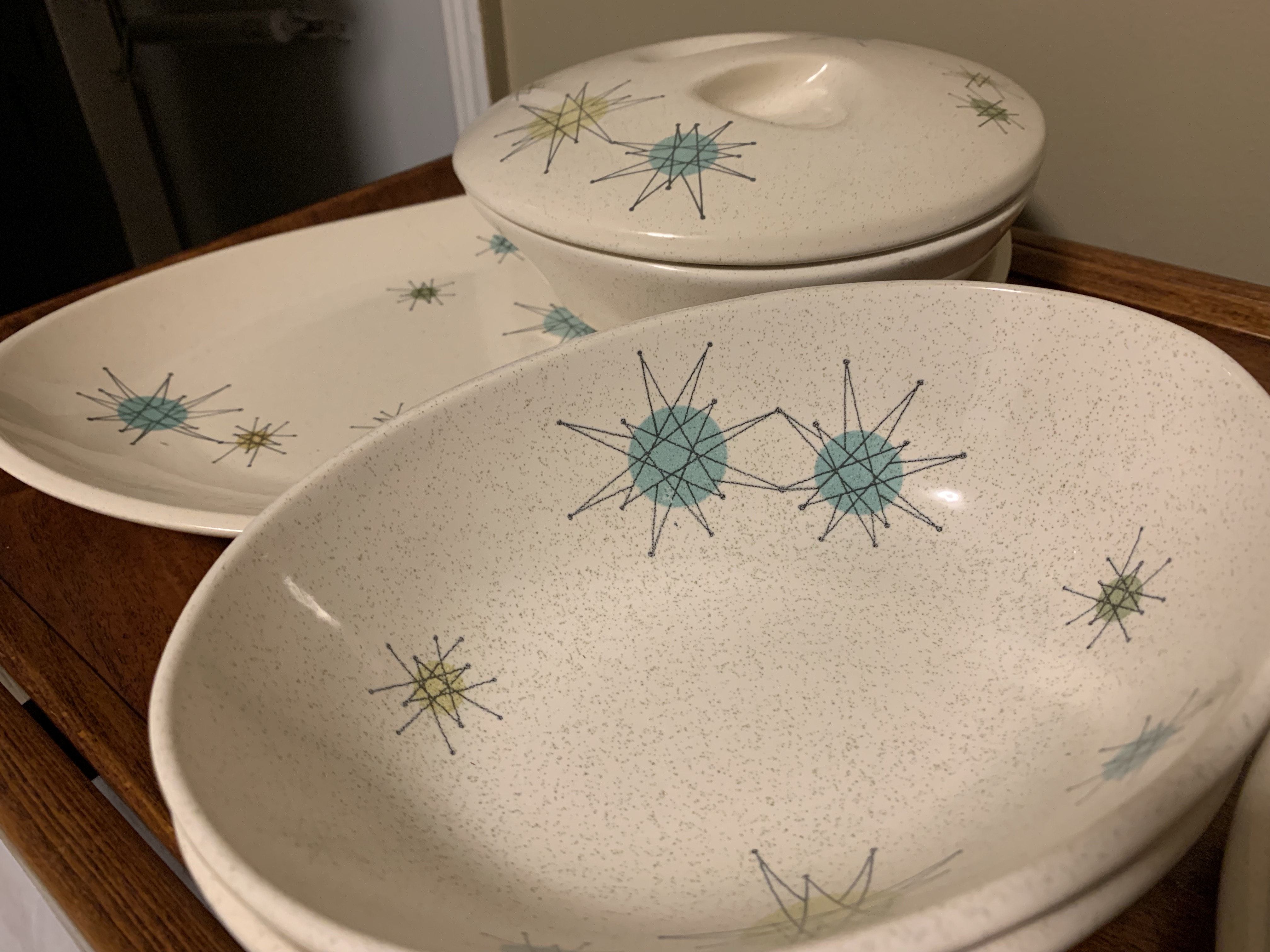 Retro Dishware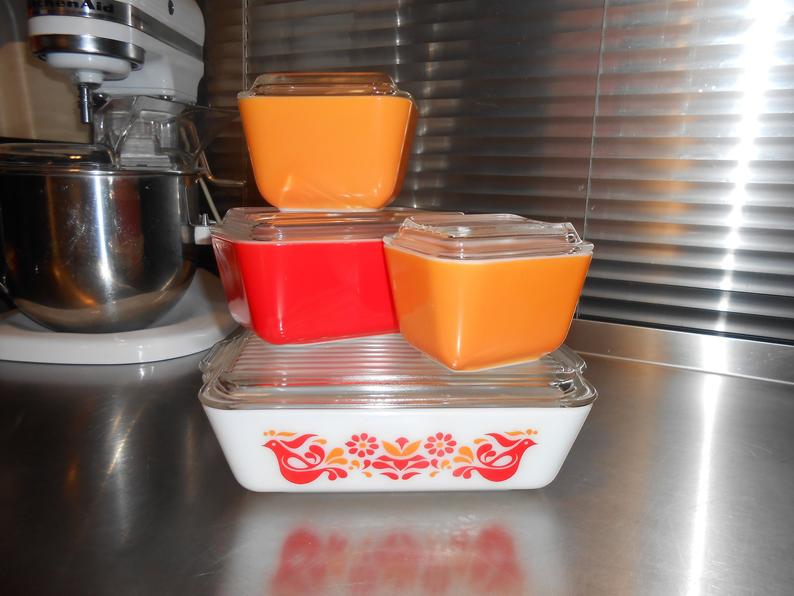 "Simple accent pieces like vintage Pyrex or Fire King glassware gives a great pop of color that was so popular back in the mid 20th century, and still resonates today." Retro ceramics from Pyrex and Fire King, like mixing bowls and casserole dishes, are plentiful and can often be found at estate sales. They make for an excellent way to add a retro splash to your kitchen, even if you aren't ready or able to outfit your entire kitchen with retro appliances.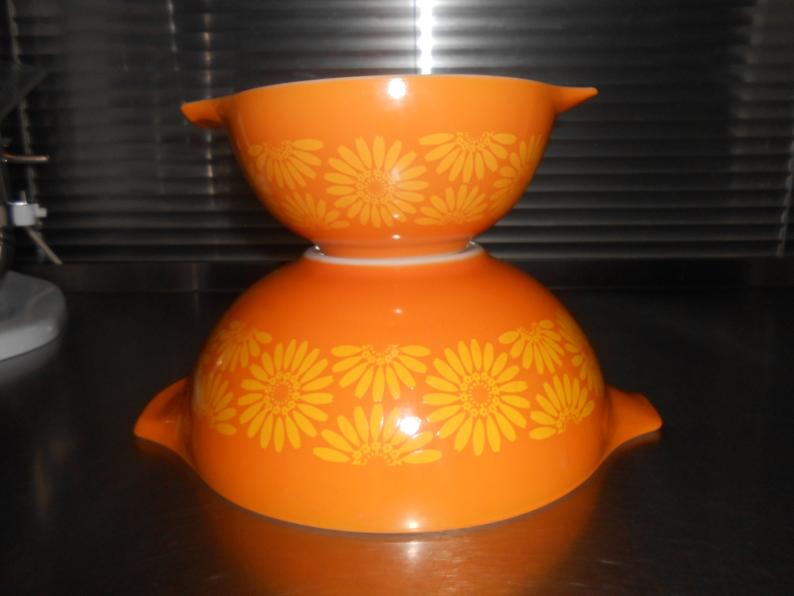 In addition to bakeware and ceramics, china and flatware can also be a great way to accent your kitchen with retro design. "A good China and/or flatware set can add that subtle retro flare," says Evans. "We use Franciscan's Starburst set from the 50's, but there are plenty of other great sets out there you can get for well under the price of a new set."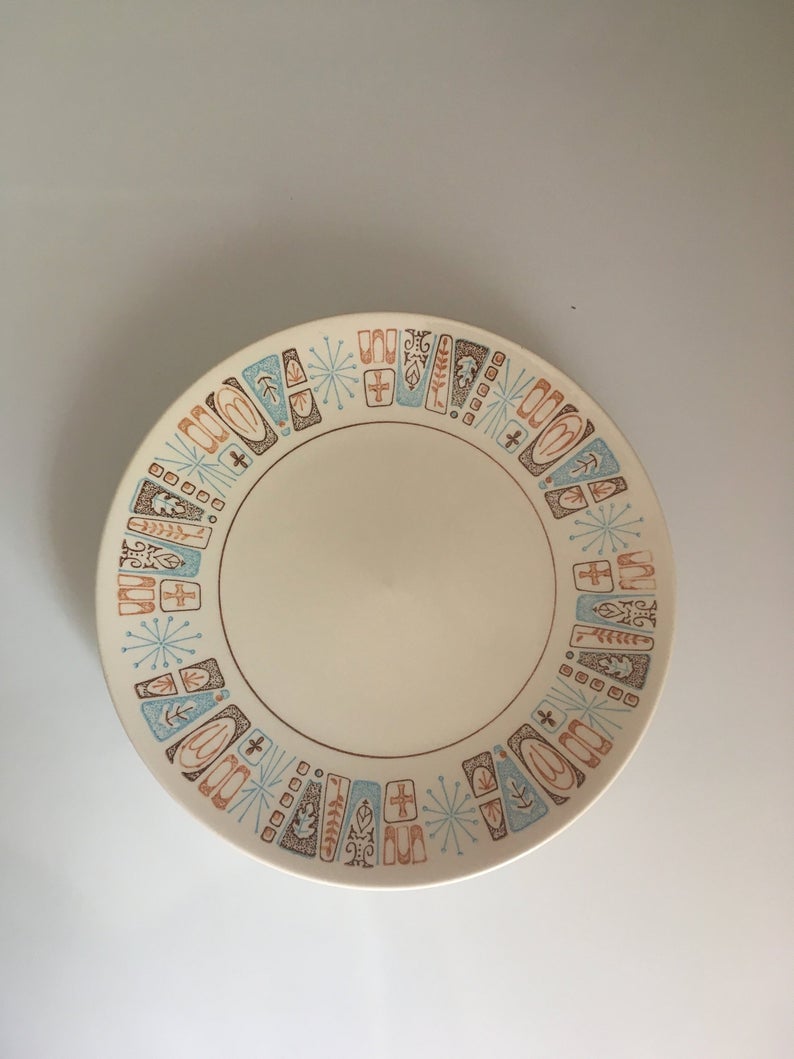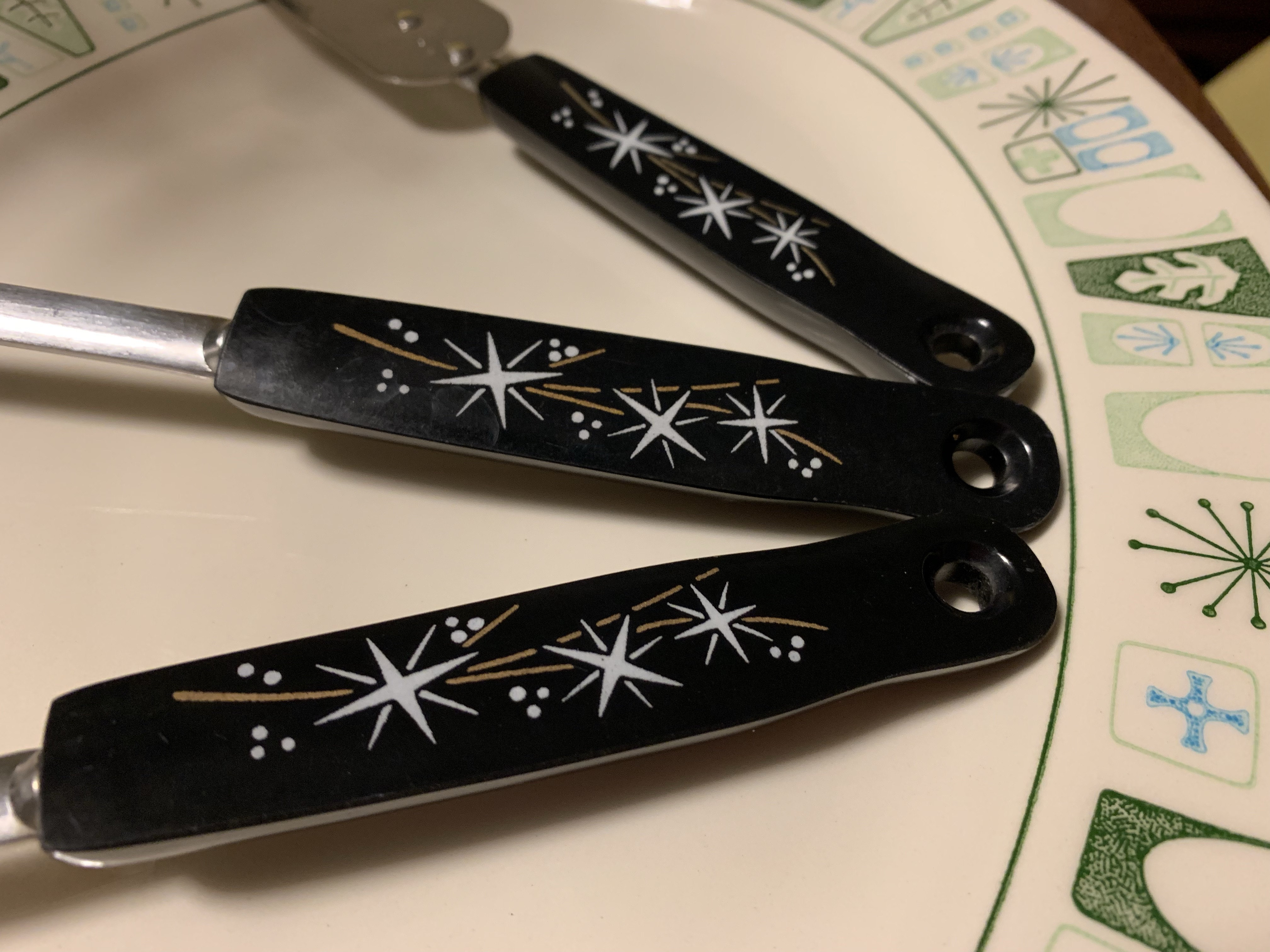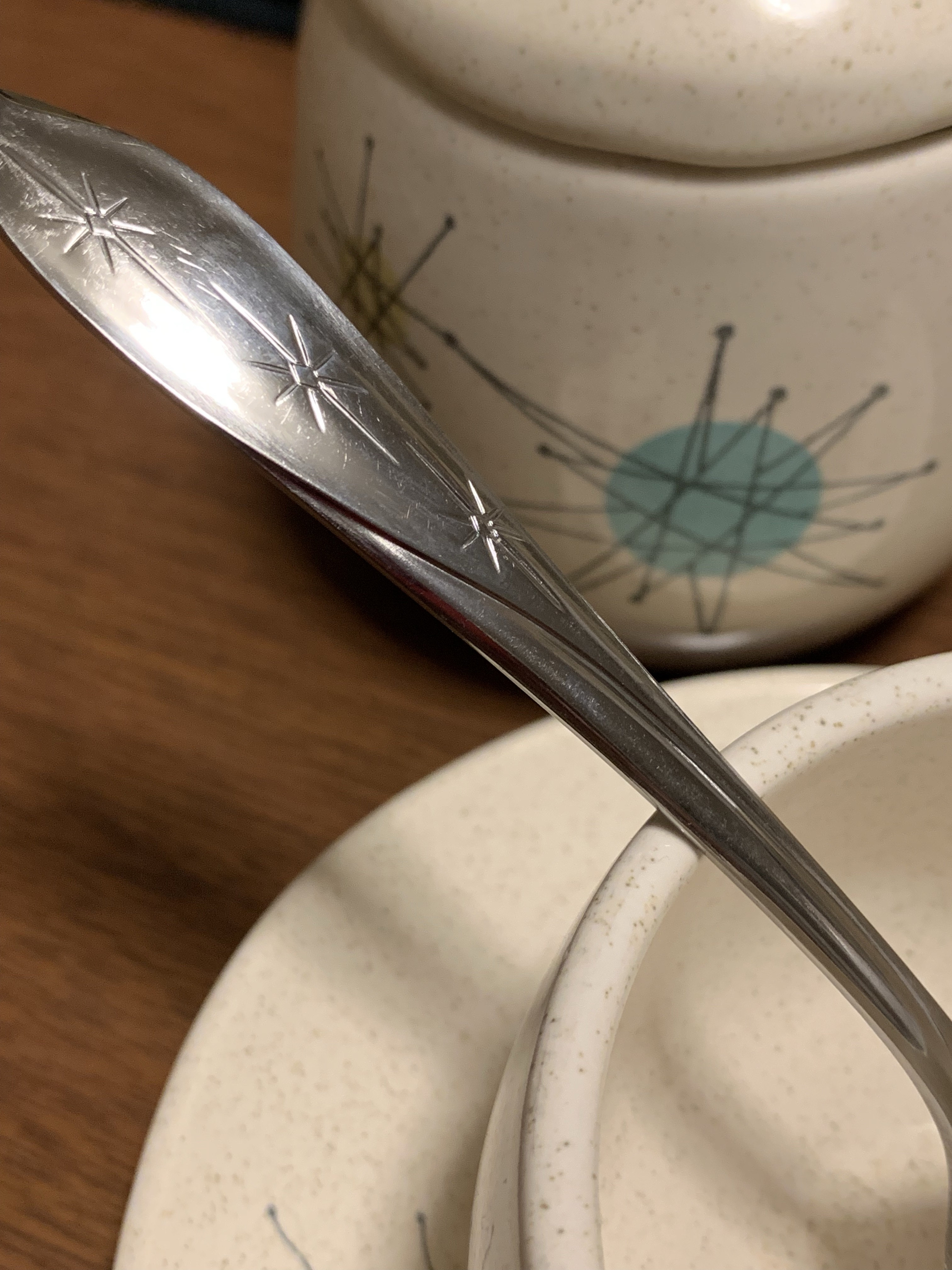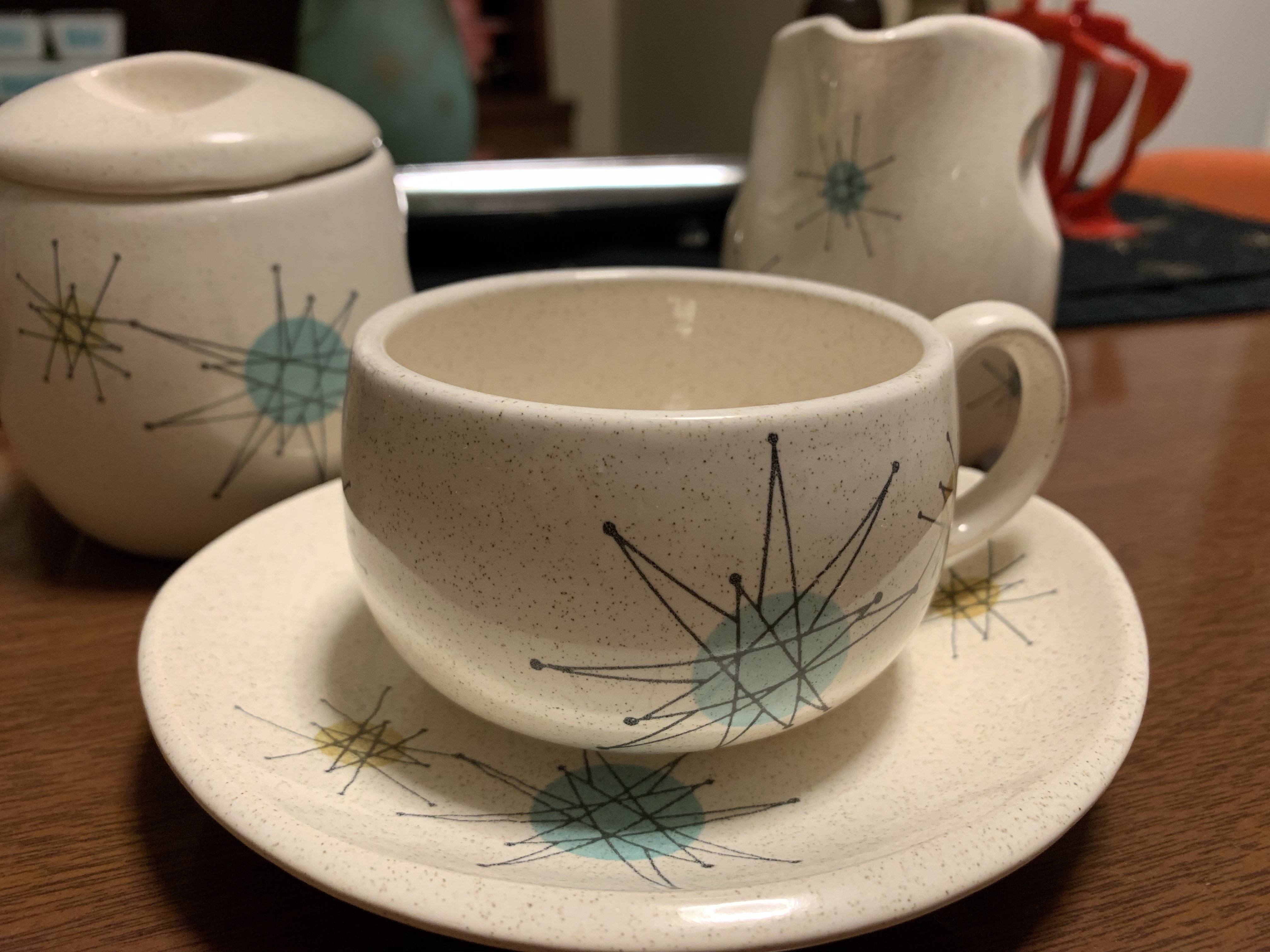 Retro Fabric
"A simple DIY tablecloth with retro fabric can turn your table into a work of art," says Evans. Retro clothing from the 60s and 70s, readily found at thrift stores and estate sales, can easily be repurposed as decor while outfitting your retro kitchen. Evans and his wife made their table runner from a set of 1950's curtains that they found in a trunk at his grandfather's house.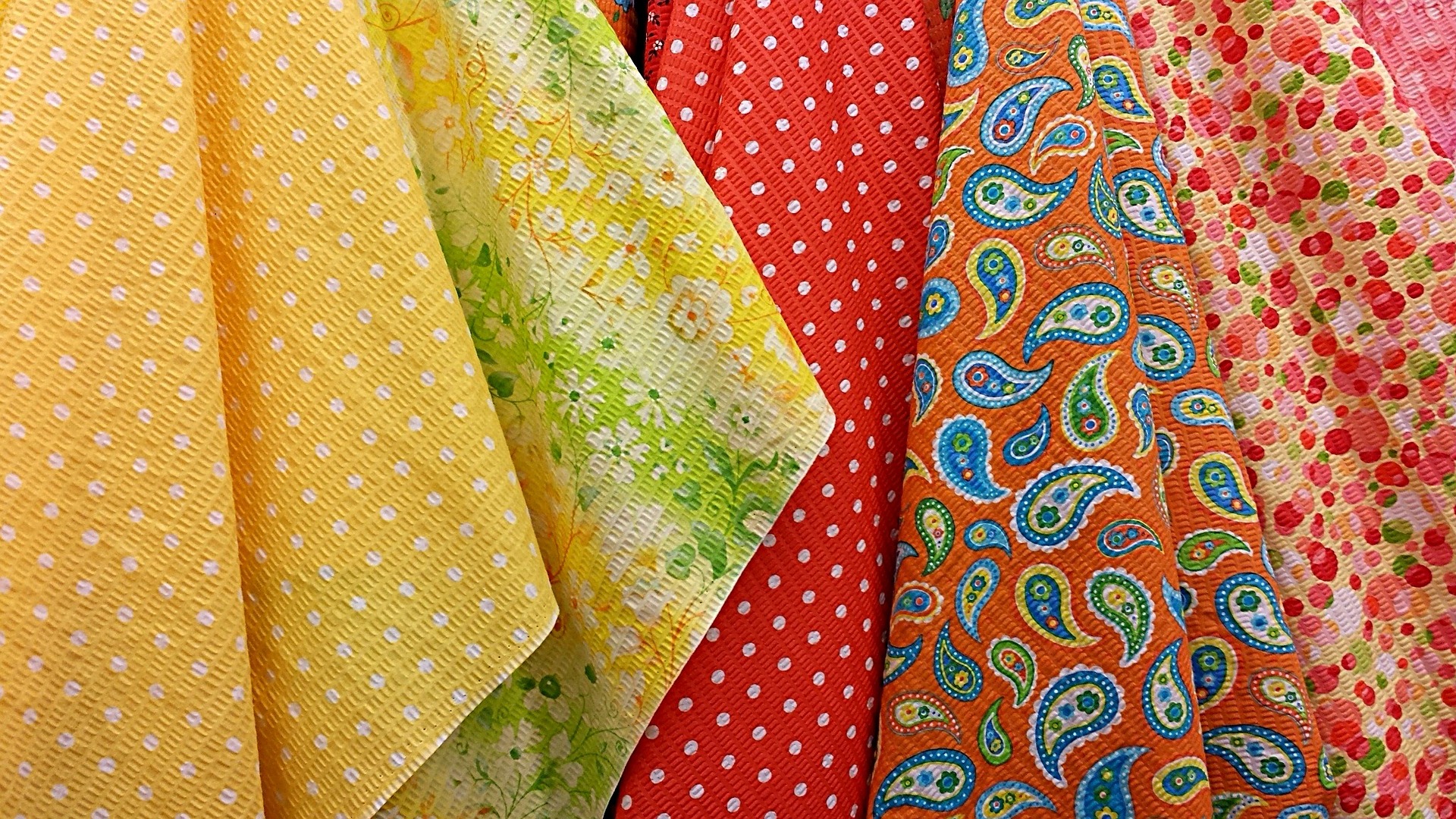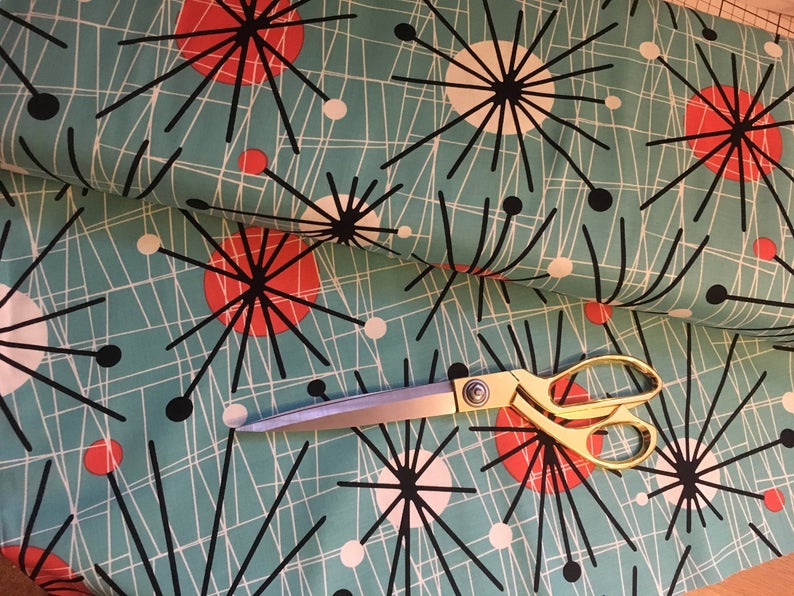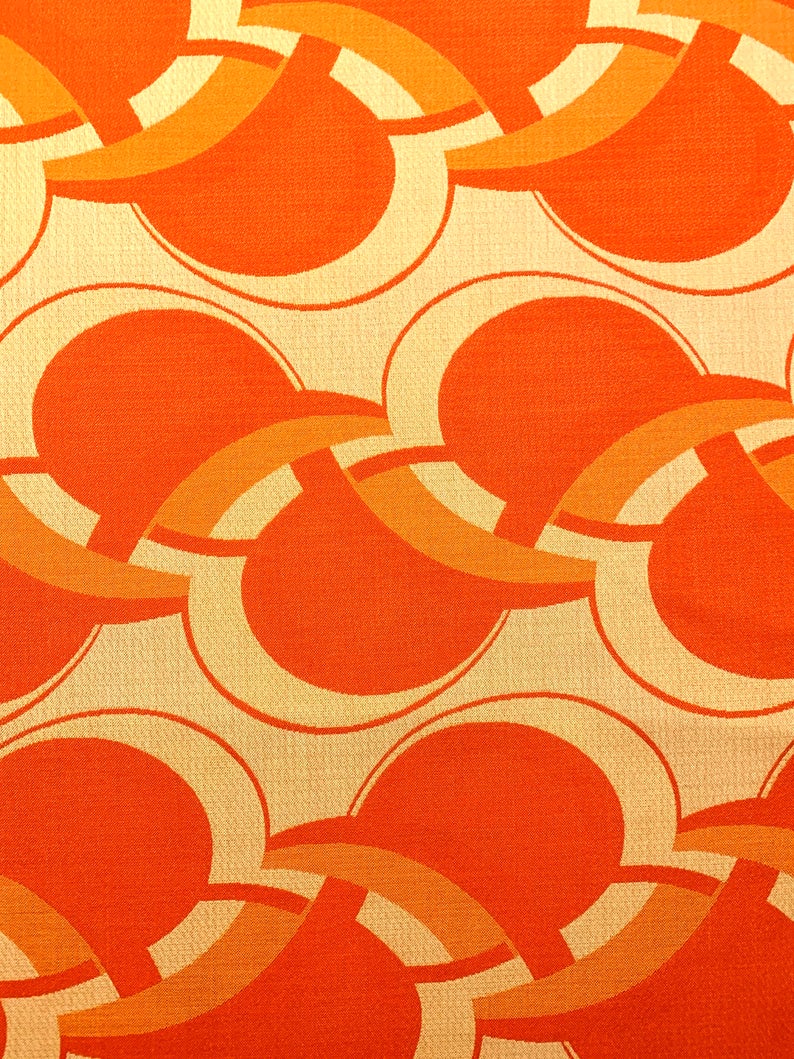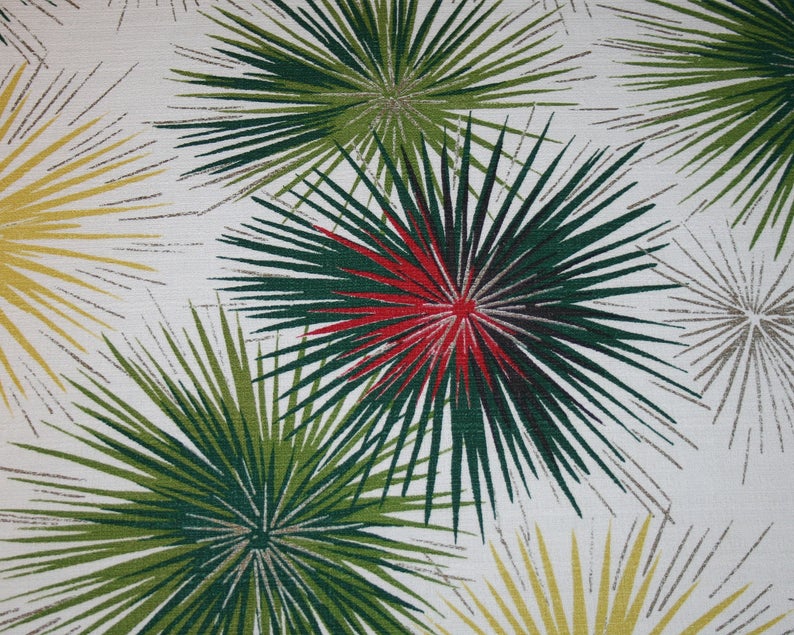 Retro Signs
"The use of vintage advertising pieces can really add to the retro feel of your kitchen," says Evans. "Signs, clocks, thermometers and jars with advertising all hark back to the old diner days, which is very retro." Signs and clocks might be more of a rare treasure to hunt for, but they are sometimes found on our online estate sale listings. Jars and advertisements are relatively easily to come by in comparison.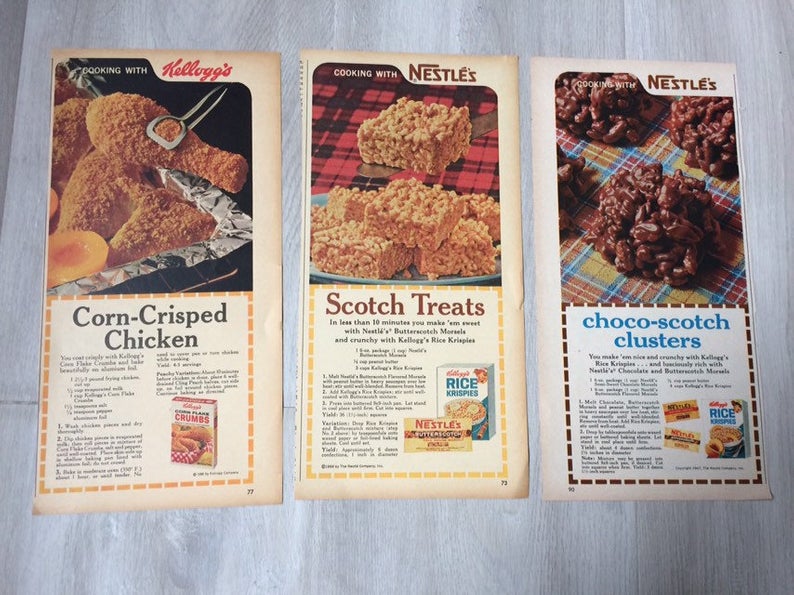 Retro Canisters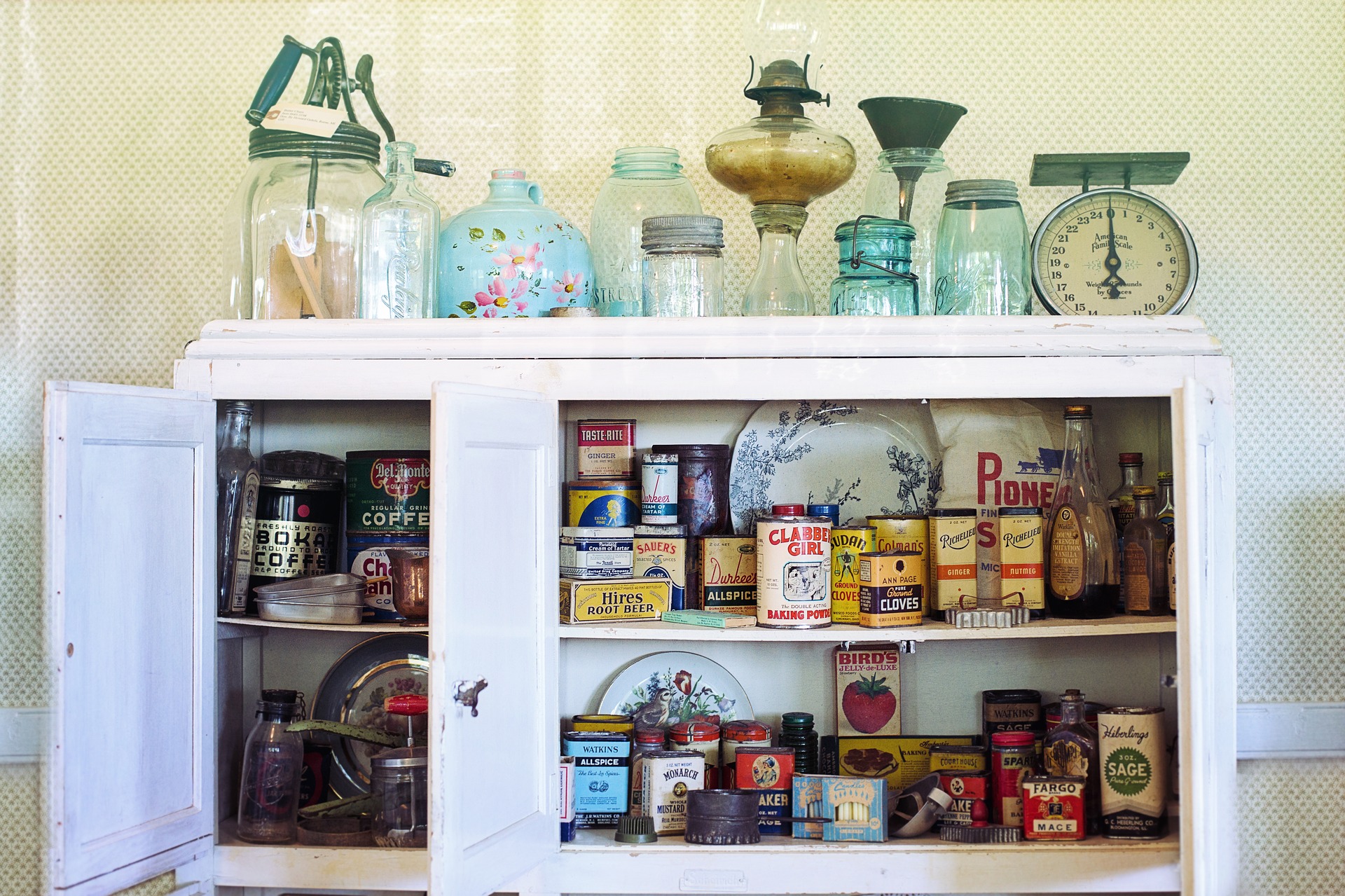 When discussing must-haves for outfitting a retro kitchen, Stott says he "would add vintage storage canisters to the list. They are decorative and functional."
Retro Clocks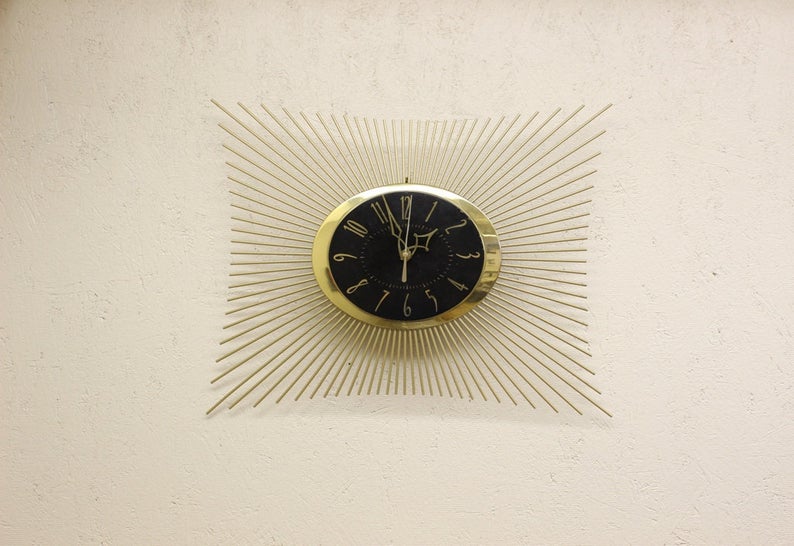 Stott also agrees with Evans that a retro clock can really tie a kitchen together. "A must have for a retro kitchen is a clock of the era that a person is celebrating," he says. "It can be new if need be, but it must be a genuine clock, not a digital." The iconic retro starburst tends to make an appearance in clocks from the 50s and 60s.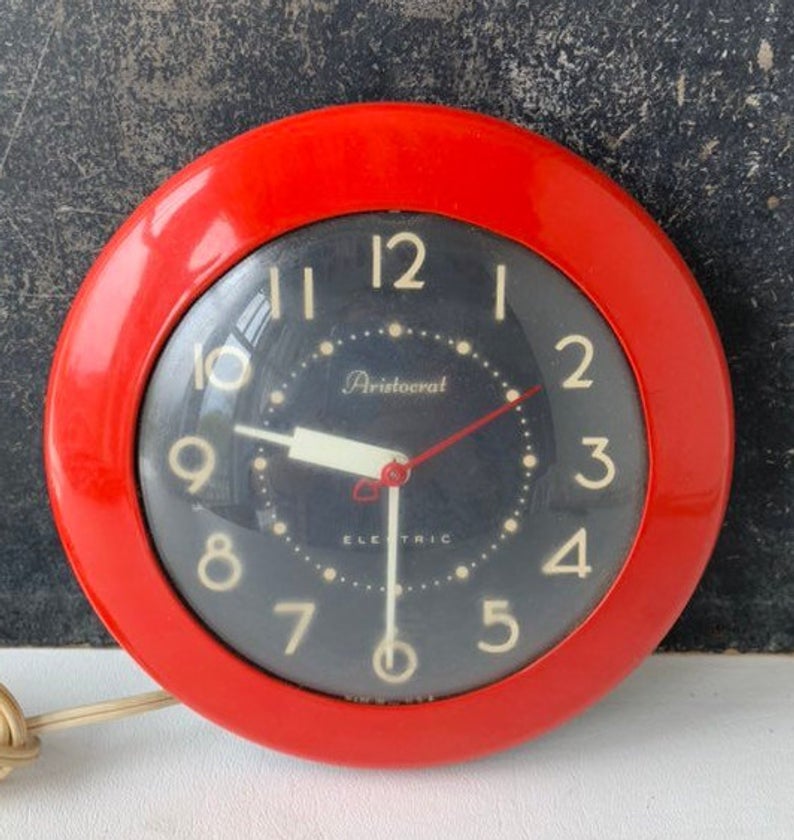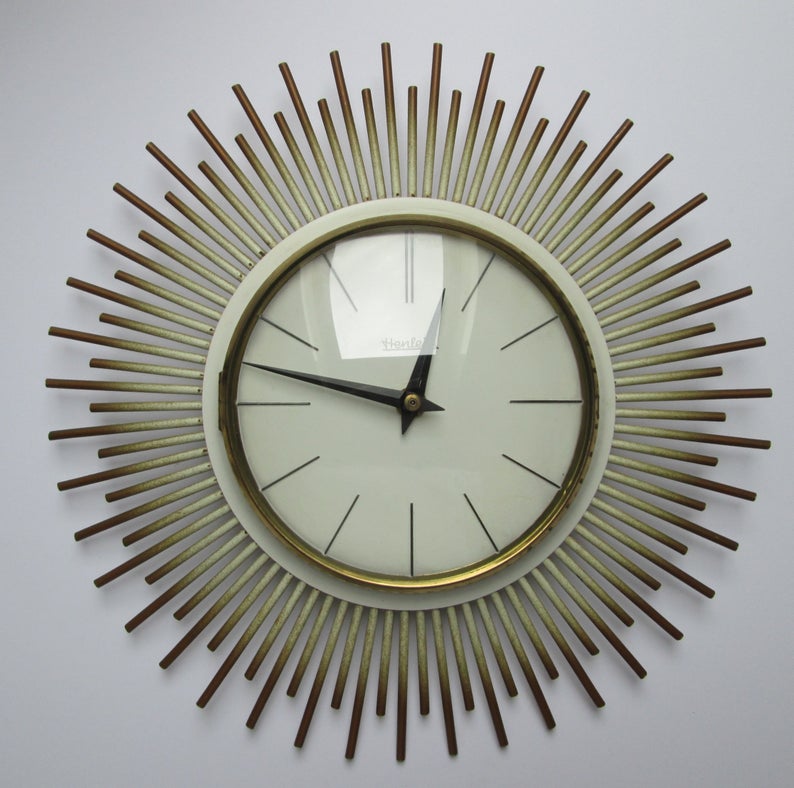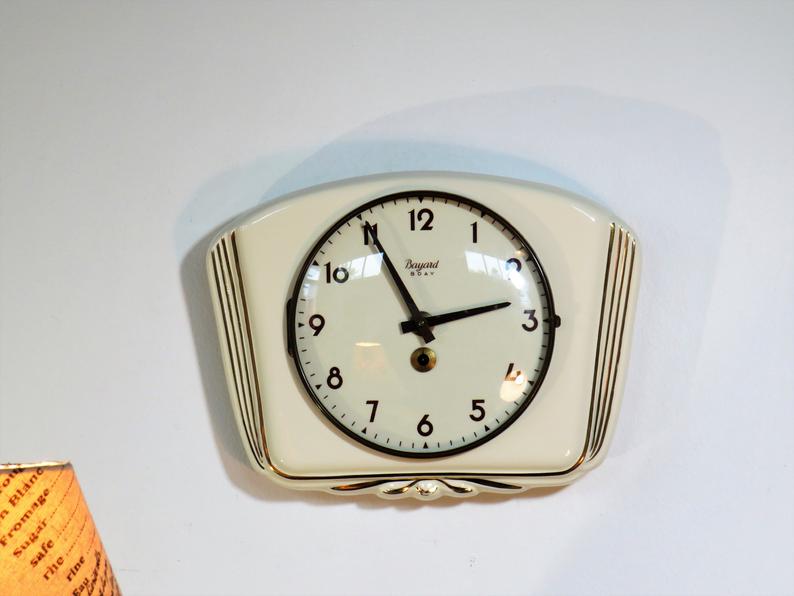 Furnishing Your 1950s Kitchen
"Vintage furniture pieces can add the perfect retro flair," says Evans. "For instance, my dad has a very modern kitchen, but he uses this incredible 50's Formica-top table with matching chairs that we found at a flea market for under $100."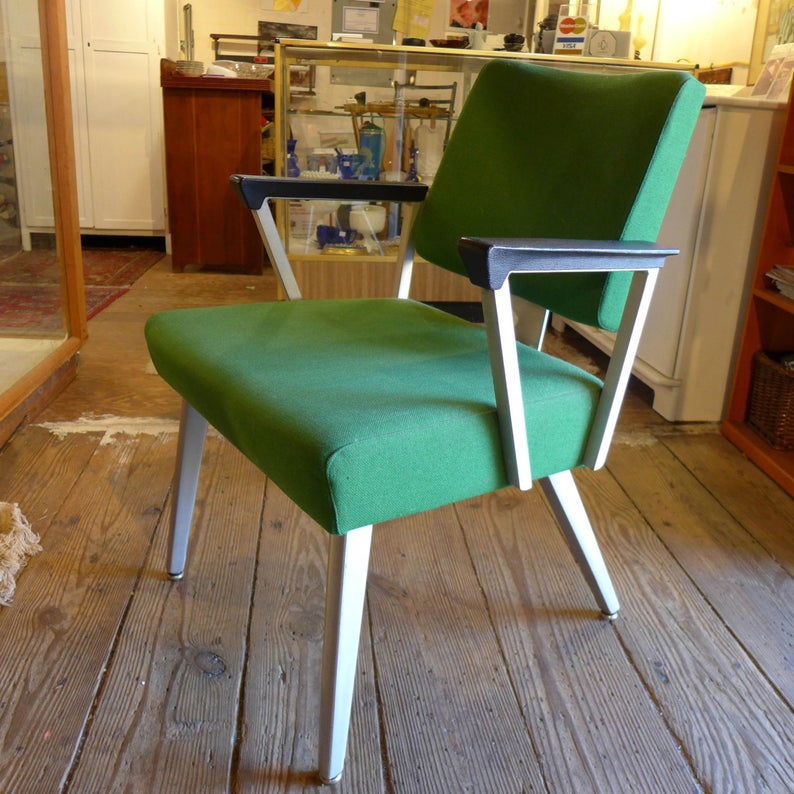 Furniture was one of the first retro items ever purchased by Etsy seller Lisa O'Connell of Ocovintage. A 1970s-era chrome and smoked-glass coffee table, to be exact. "It wasn't cheap—in fact, it was the most expensive item I've ever purchased," she says. "I had no other furniture, but that coffee table was worth it."
O'Connell filled out her retro furniture collection with a pair of (much cheaper) mid-century modern chairs and a 1970s sideboard she caught someone throwing away. Her kitchen is accented with retro accessories like a green enamel bread bin and Dundee marmalade jars. "I have found a wealth of finds at charity shops, auctions and house clearances," she says.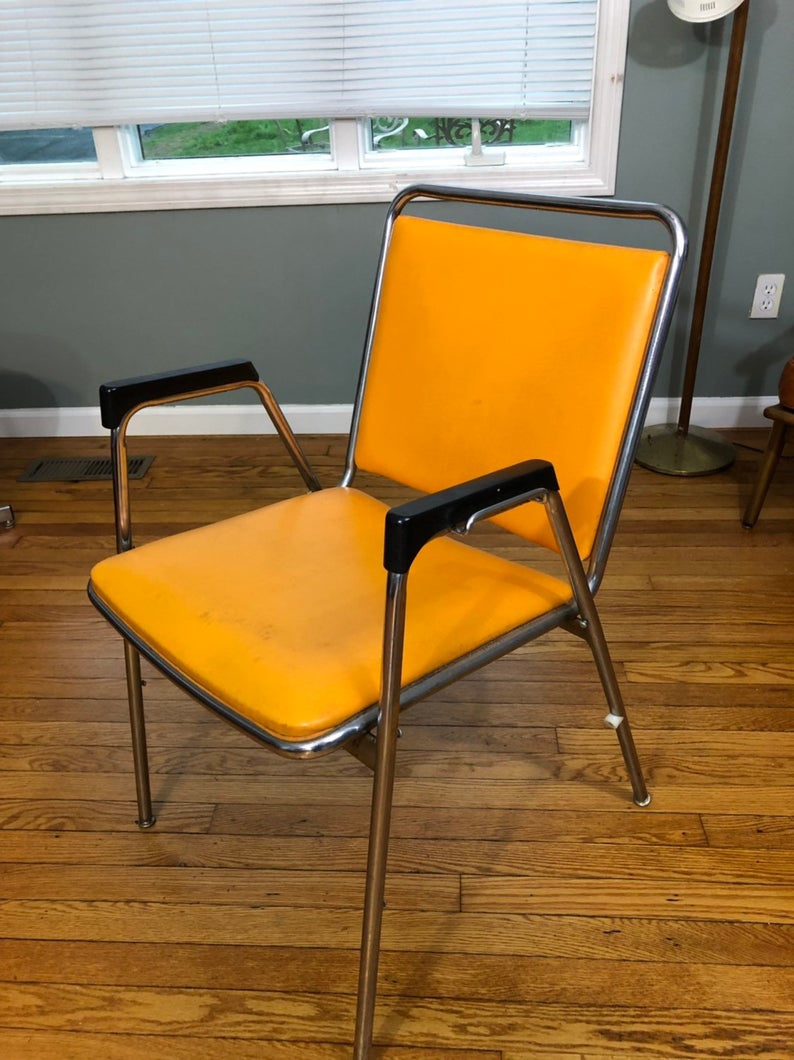 When it comes to shopping for retro furniture, O'Connell advises shoppers to have a clear idea of what they want. "If it's crazy expensive, be honest: are you going to have it forever?" she says. She also reminds retro-lovers that imperfection is part of the game. "Embrace imperfections—it's old, it shouldn't be perfect."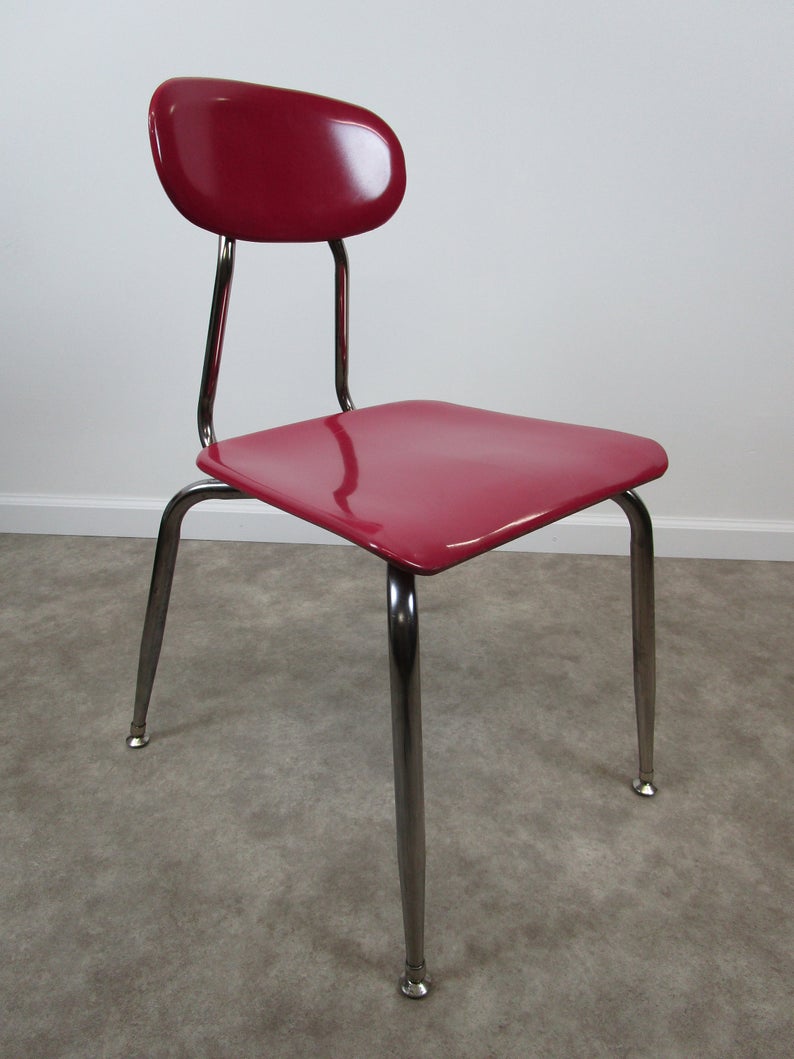 Retro Cabinets
"Vintage cabinet hardware or a style very close to it is another item that helps create a vintage kitchen," says Stott. "It helps to create the larger picture, or the background for the small pieces. To me, vintage cabinet hardware is a must have for a retro kitchen."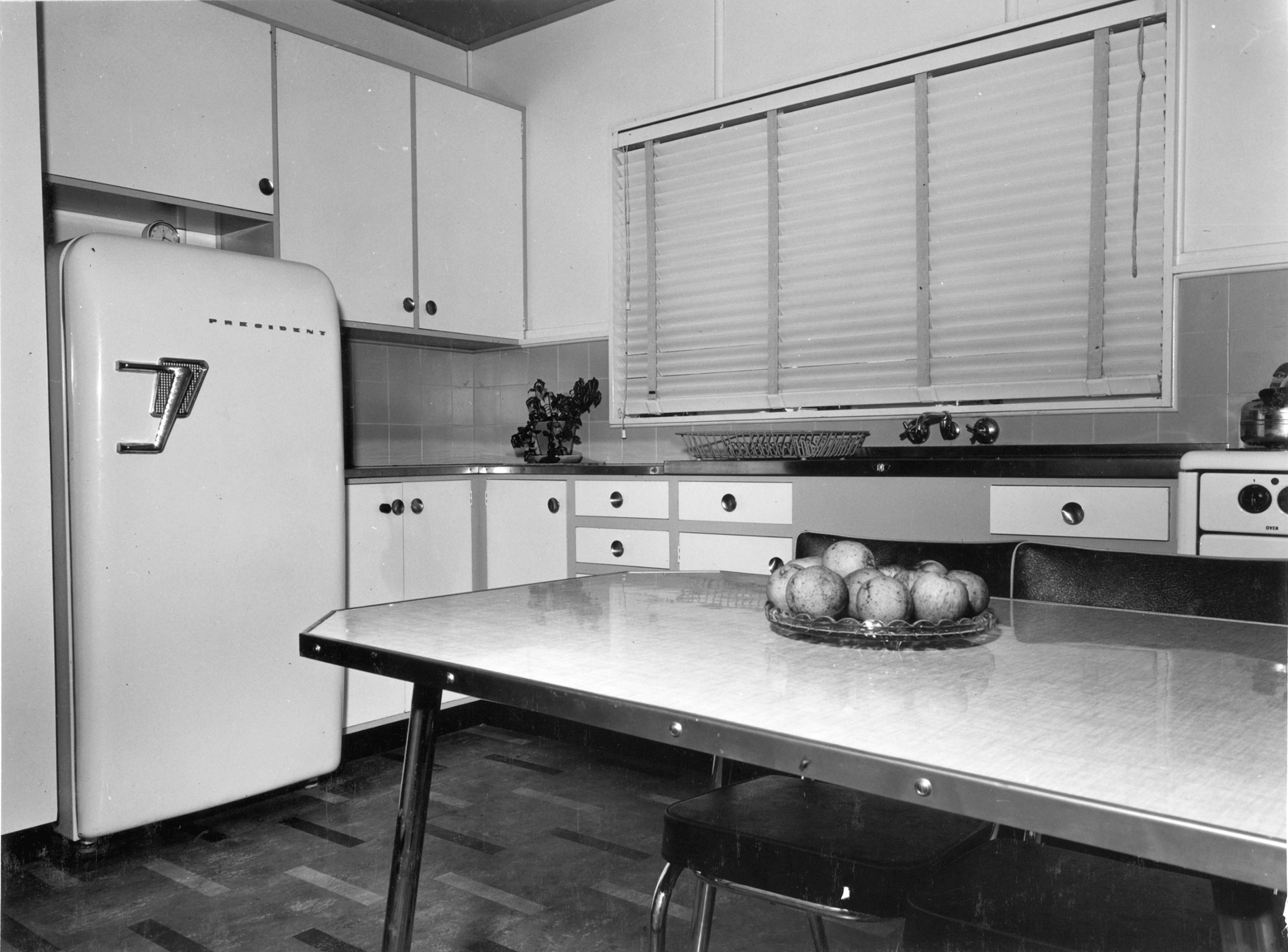 Steel cabinets became popular in the 1950s because the increased steel production during World War II left he country with a surplus of the material. These steel cabinets were often cream-colored or pale yellow, but are also fairly easy to paint. Finding a set of these cabinets to go into your retro kitchen can really pull together a 50s vibe.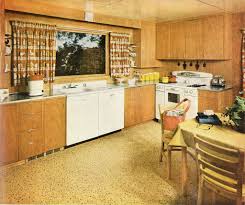 Steel cabinets were replaced with wooden ones in the 1960s. In the 1980s, kitchen islands become more common, often in a wood finish. Tile counters arrive later in the 80s. Also in the 80s, wooden cabinets are replaced with laminate ones.
Retro Kitchen Tables
"My list for a retro kitchen would include a period table, or at least one that closely resembles one," says Stott. "One that doesn't quite work might fit in if painted a color of the time that inspires the owner."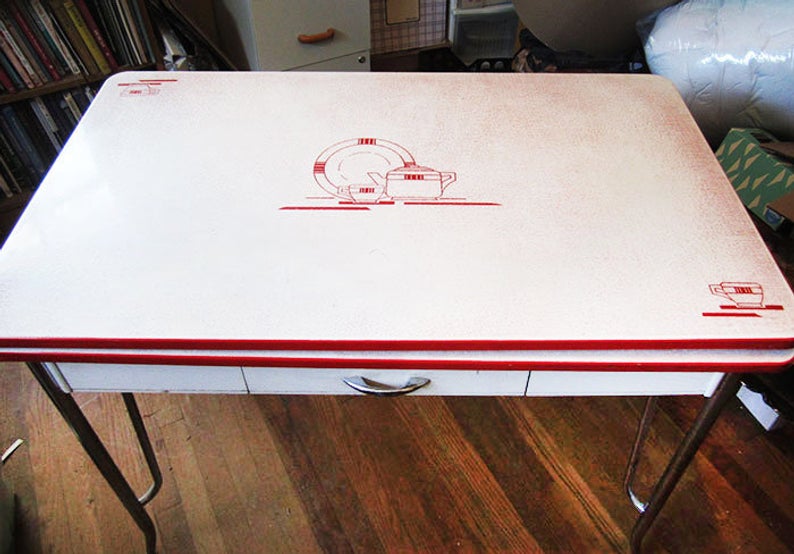 "An easy and inexpensive way to bring a retro feel to your kitchen is to shop estate sales or thrift stores for vintage table and chairs," says Spisak of RetroRevival. "Look for pieces with good bones that you can update with fresh paint and maybe add a bold fabric color for upholstered seats."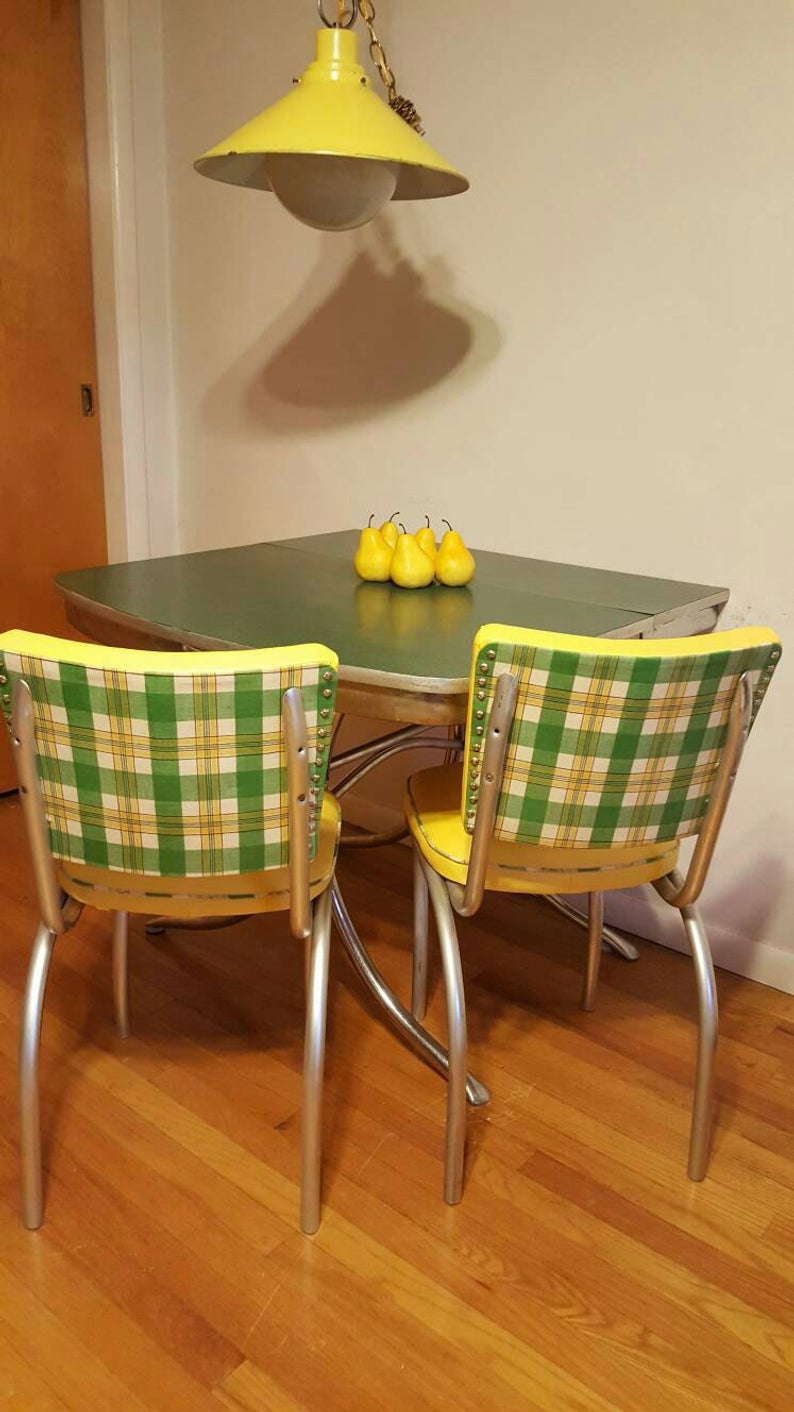 Drop-leaf tables in Formica were very popular through the 50s and 60s, so it's relatively easy to find these types of antiques with a little hunting.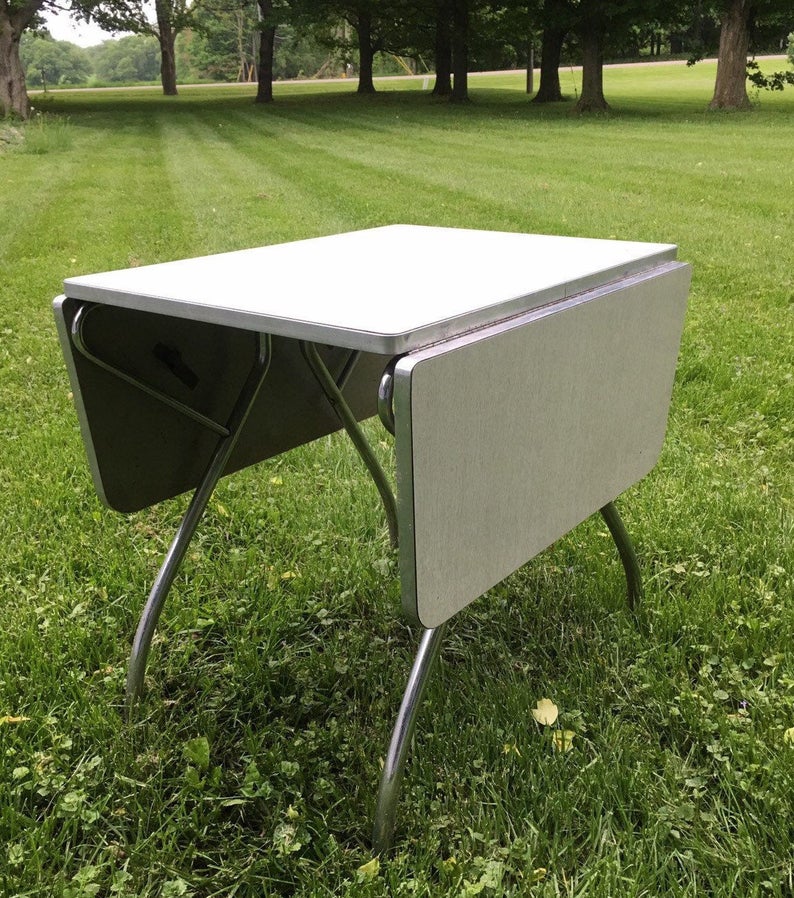 Commit to YOUR Retro Aesthetic
When outfitting your retro kitchen, the rules are loose and inspiration is plentiful. "The one thing that is a must have for a retro kitchen is not a thing at all," says Stott. "It is attitude. Give it all you got, go all the way and do not be shy about pursuing the retro look."