If you've ever been to an estate sale, you likely know the feeling: you find the perfect item—a table with the exact height and width for that nook in your hallway, or a set of curtains that matches your living room color scheme perfectly—only to notice that the perfect item… isn't exactly perfect.
Maybe there is a stain on the edge of those curtains, or a broken leg on that table. It can feel very frustrating to be so close to finding exactly what you need, but it doesn't have to be!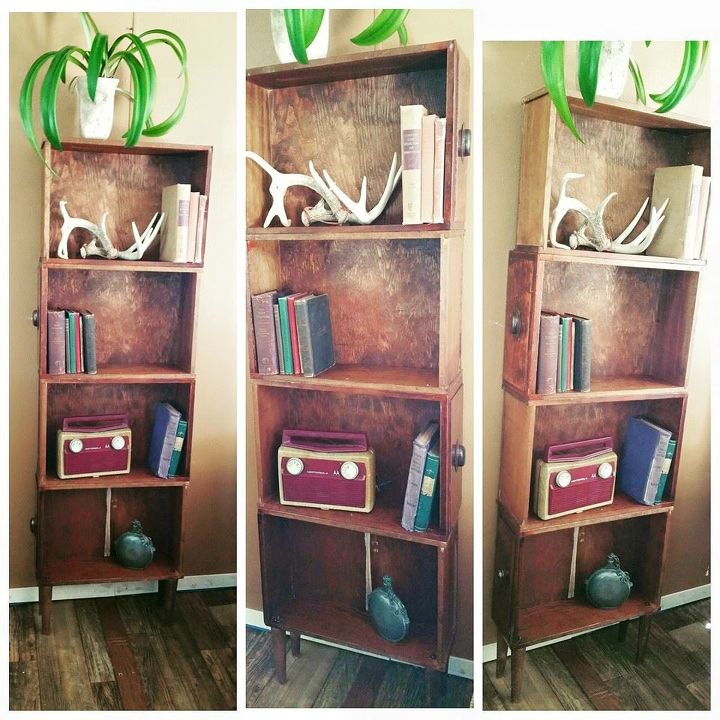 What is Upcycling?
Sometimes, estate sale finds need a little bit of love to make them beautiful or usable again.  This process—of taking something old and making it new again—is often referred to as upcycling.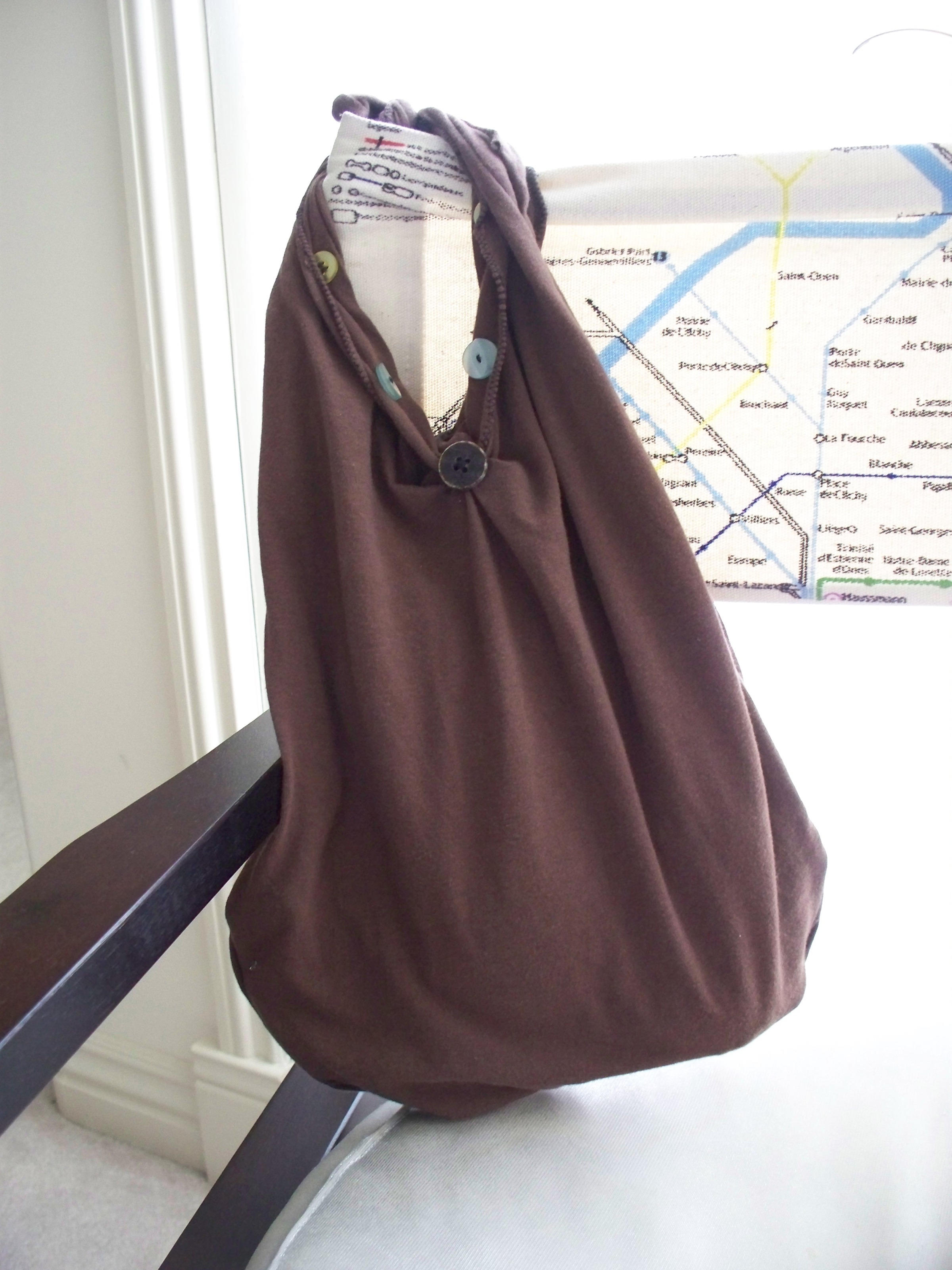 "Upcycling is about revamping the unloved and mundane into something much more useful or beautiful and creative," says Claire Armstrong, owner of Pillar Box Blue. "Upcycling is a great way of personalising and making unique things to brighten and add interest to your home. Often, we have things in our home that have sentimental value but are a bit tired and dated, or they no longer fit in with our decor. Upcycling is a great way to revamp these objects so that they can be loved once again. This may involve painting an old piece of furniture or decoupaging it with paper or fabric."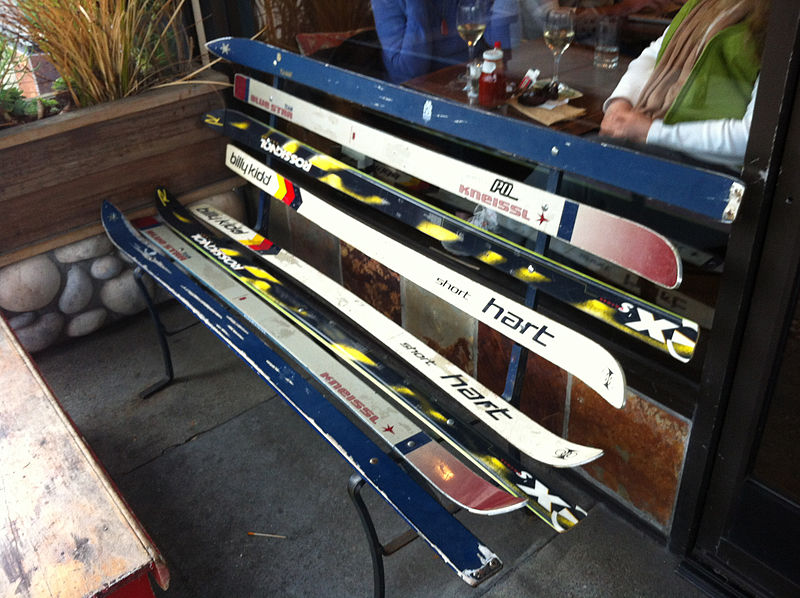 With some basic understanding and inspiration, not only can you take those almost-perfect pieces and make them truly perfect, but you might find yourself bringing home twice as many items from an estate sale with the intention of updating some of your haul. Just because a piece of furniture is a little rough around the edges doesn't mean it can't be beautiful again. And, as any avid estate sale-goer knows, what's old to someone else can feel brand new to you!
Why Should I Upcycle?
Perhaps one of the main reasons most people choose to take on upcycling projects is because it imbues their home and life with personality. "One of the main drivers for upcycling for me is that it is a great way to make my home unique and personal," says Armstrong. A new and stylish upcycling project made from a piece of history can give you an accent in your home unlike anything your neighbors have. "It's a way to show your individuality," says Shannon Olson of Junkflirt.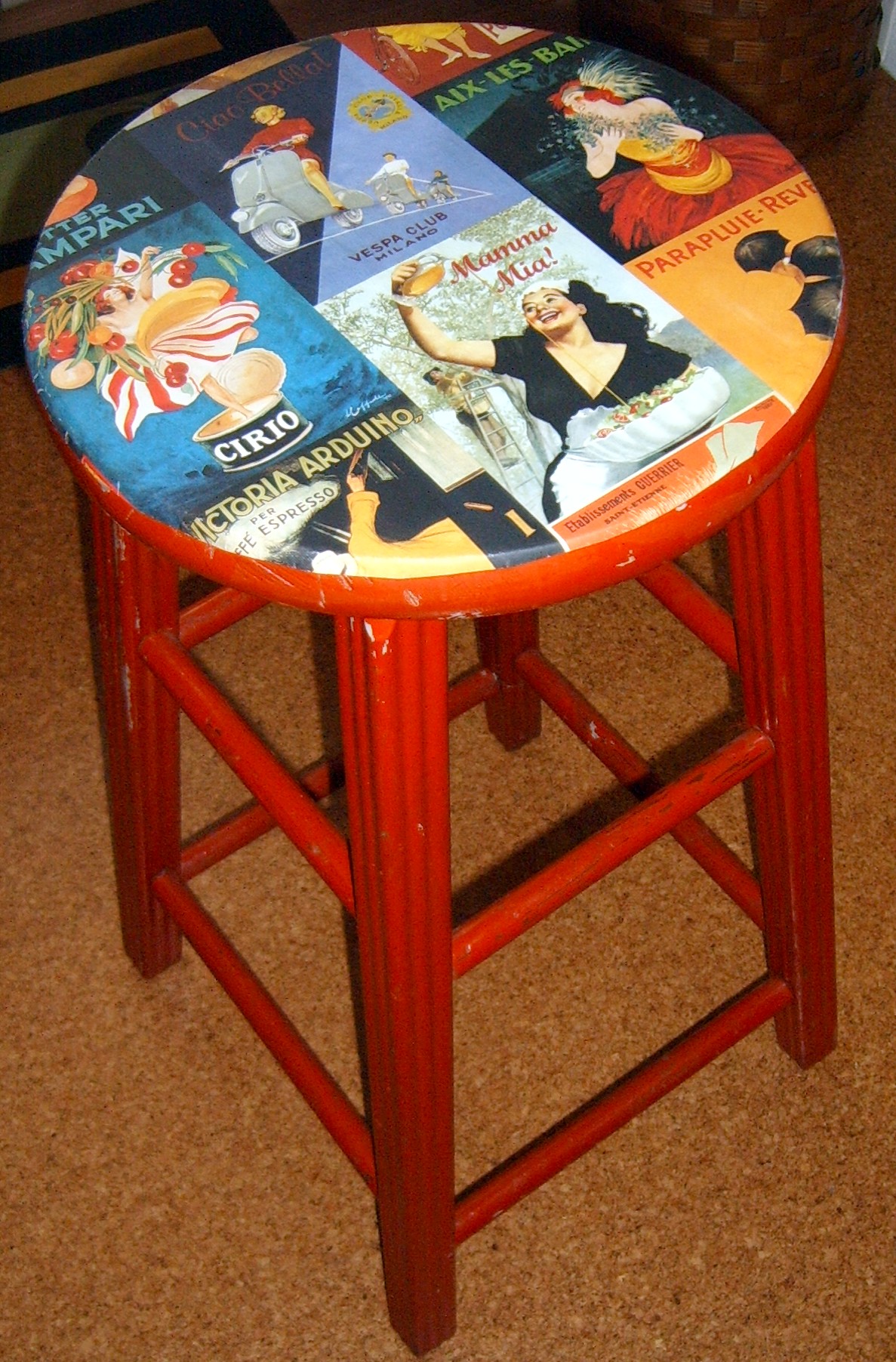 Another reason that upcycling has become popular in recent years is because it's an environmental practice. "Upcycling is ethical and better for the planet," says Armstrong. "Surely, it is much better to upcycle something that already exists than to buy new. Not only is it more affordable but it is environmentally sound.
Sarah Ramberg, owner and blogger at Sadie Seasongoods, adds, "So much 'stuff' is manufactured overseas and is low quality with a short lifespan. Upcycling is a great way to use what you already have on hand or something you've found locally—at a thrift store, on the curb, at a flea market." Or at an estate sale!
Other benefits of upcycling include the therapeutic effects of crafting and creating, as well as the lower costs. "It's very relaxing to use the right side of your brain for a change by indulging in a creative task such as painting," says Armstrong. "I also don't want to spend all my money on my house. I want to save some for travels abroad. By recycling and upcycling I can really cut the cost of decorating my home and still get the look I want."
Upcycling Projects by
Category
We've collected a list of relatively easy upcycling projects and listed them by categories of the item that needs to be upcycled: old clothing, wine bottles and furniture. These three upcycling categories are items that one might often find sitting around the house, waiting to be thrown away or donated. Furthermore, they are items you are likely to find at an estate sale!
The beauty of upcycling is that, if you're inspired by one of the projects, or simply need the "final product," you can often find the starting item at a thrift store or estate sale. Not only will you be reducing your impact on the environment, but you're likely to save money, too. For example, rather than purchasing a brand new night stand, you might be able to find a wine crate at an estate sale for relatively cheap. From there, the conversion process from crate to night stand is easier than you might think!
Upcycling Old Clothing
Old clothing is a popular start for upcycling projects. An item of clothing can get worn or stained to the point where you might not want to wear it anymore, but that doesn't mean its useful life is over. "I keep all the family's old wool sweaters and denim to upcycle into rugs and other décor items for the home," says Armstrong. "There is too much clothing that ends up in landfill when it could surely be repurposed and upcycled into something more useful."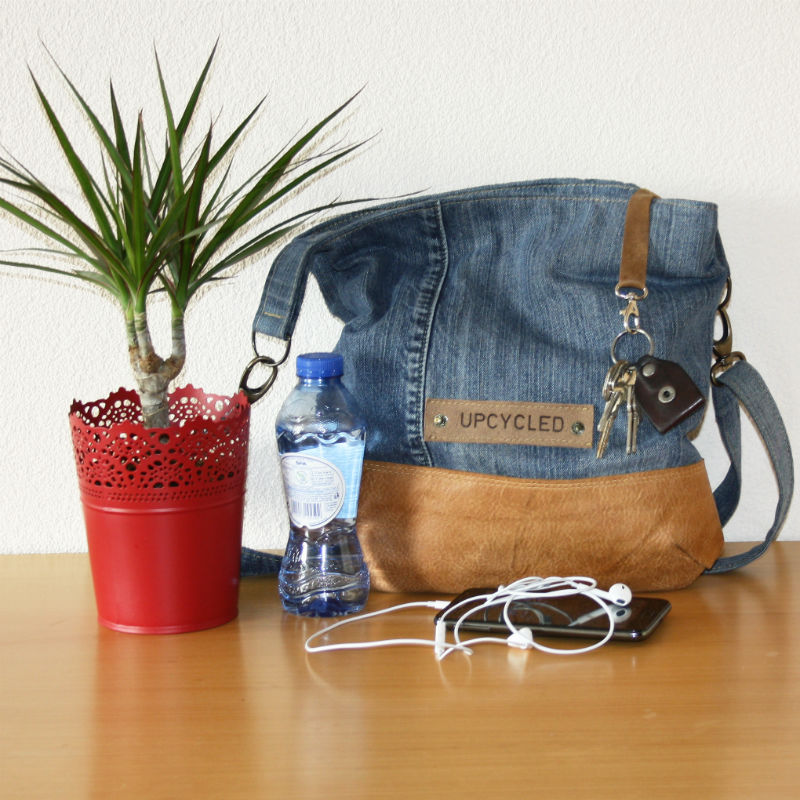 Whether it's a well-loved pair of jeans that has too many holes, or an estate sale sweater that's the perfect shade of purple, there are plenty of projects for upcycling clothes.
Upcycle Denim into a Rug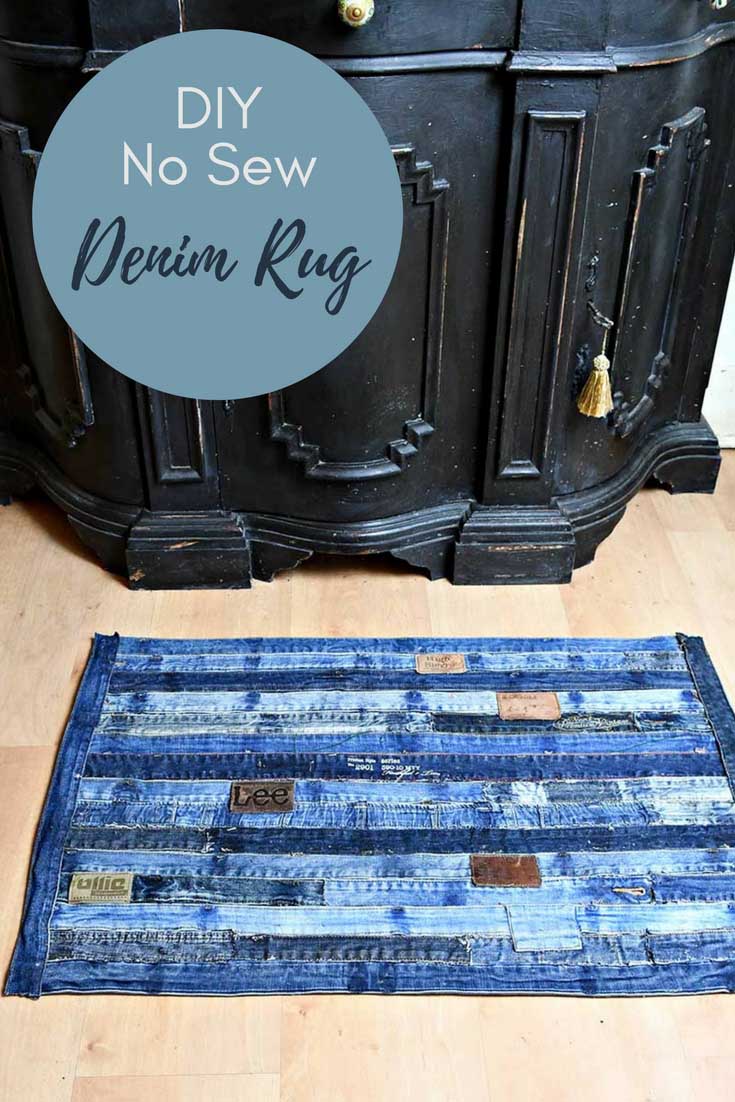 "Denim is one of my favorite materials to upcycle as I love all the shades of indigo you get with old jeans," says Armstrong. "I have made a rug out of denim waistbands that sits in my study—both the dog and I love it." With a cheap non-slip mat or small rug (both of which you might find at an estate sale), some fabric glue and all of your old jeans, you can have a unique and personalized rug in just a few hours.
This project proves that you don't need to know how to sew in order to upcycle old clothing! "With a lot of my denim upcycles I use glue instead of sewing," says Armstrong. "Not just because sewing denim can be difficult but I know a lot of people don't like to sew."
Upcycle Denim into a Dog Toy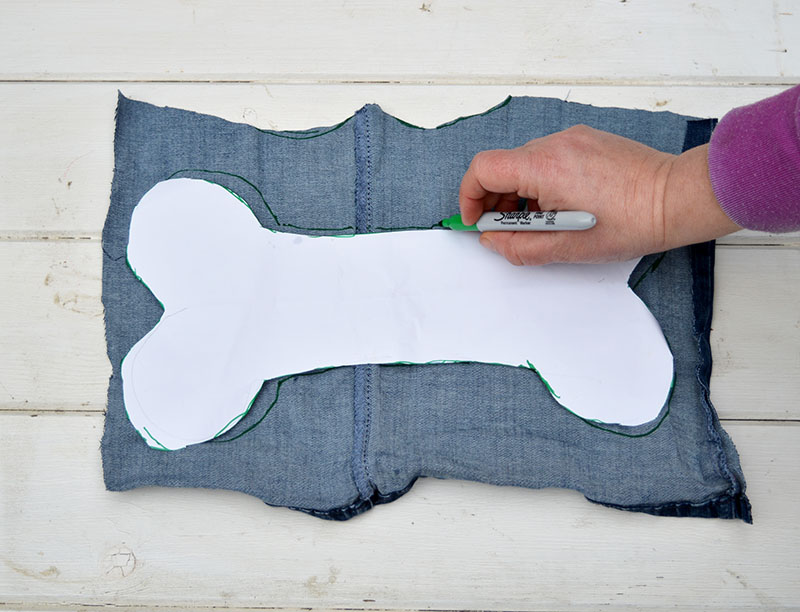 Your furry friend can benefit from your upcycling projects, too! Because denim is such a hearty fabric, it makes for a great chew toy. This project requires a little more sewing skill than the denim waistband rug, but is still a relatively simple way to upcycle old clothing.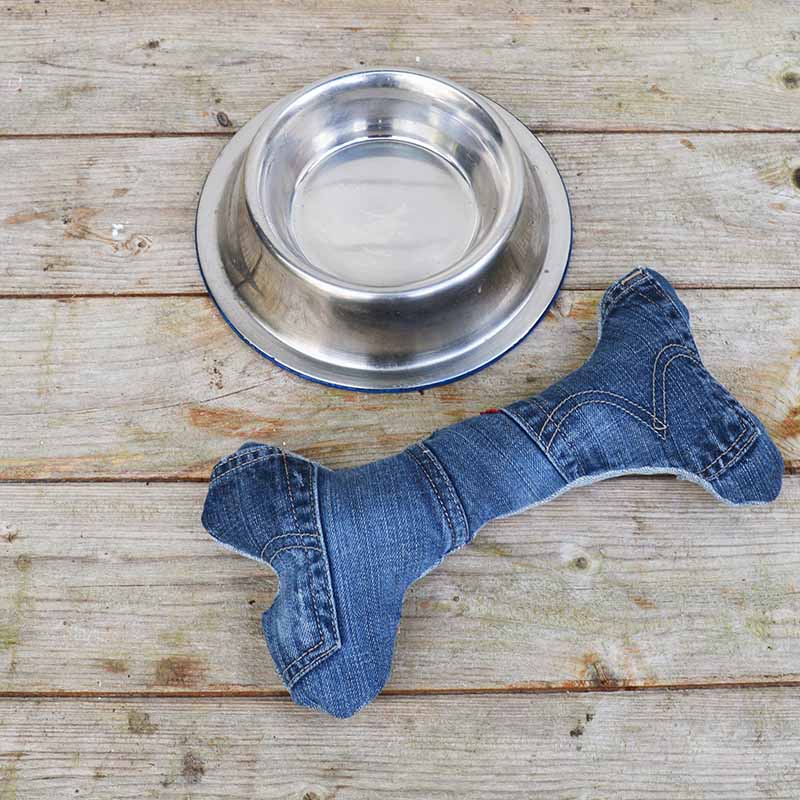 Upcycle Old Sweaters into a Rug
While this project is a little more involved than the denim rug, the final result has more color and variety. "It's so colorful; it looks a bit like a geode," says Armstrong. This is another excellent way to upcycle old clothes with no needle or thread, as this project uses fabric glue instead of stitching.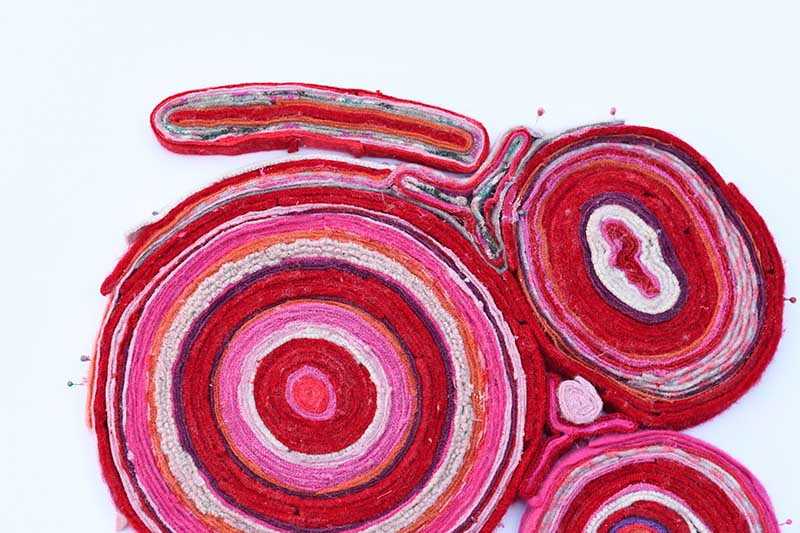 Upcycle Old Sweaters into Pillows
If you aren't afraid of a little needle-and-thread action, another way to upcycle old sweaters in by creating pillows. Pillar Box Blue has an excellent tutorial for creating these cute, mountain-shaped throw pillows, but you could use almost any old clothing to create any shape of pillow!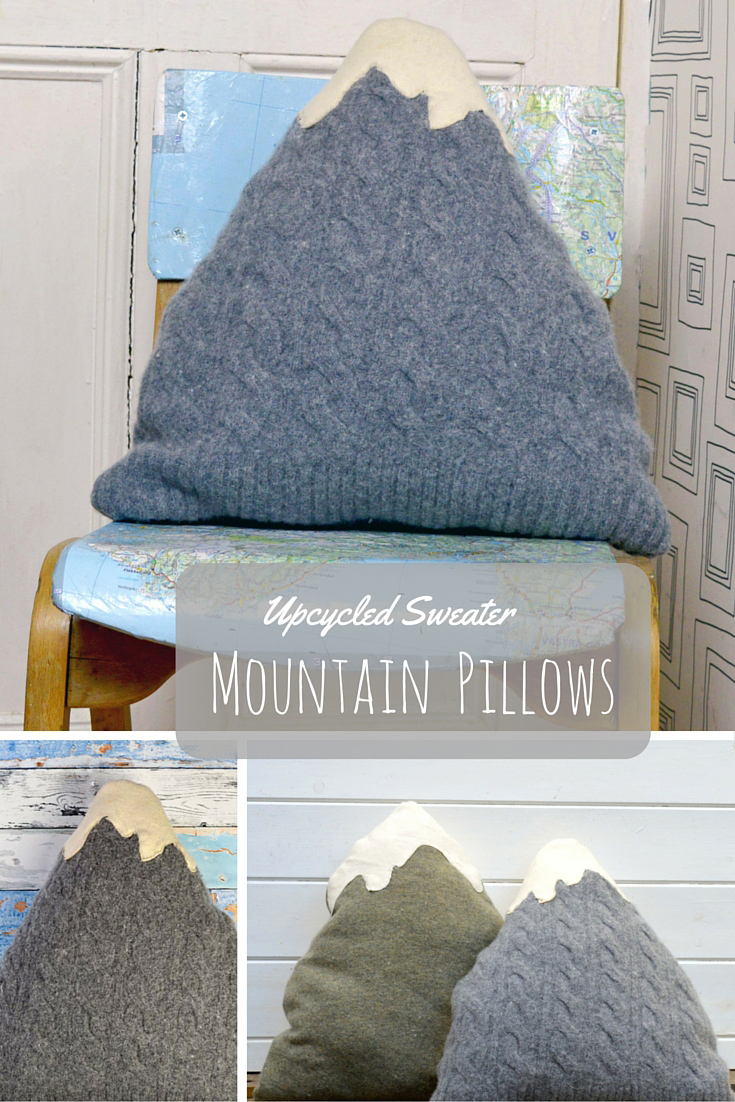 Upcycle Kids T-Shirts into Produce Bags
If the environment is one of your motivations, this upcycling project is perfect for you. In order to eliminate the plastic produce bags you have to use at the grocery store, make your very own reusable ones out of children's t-shirts! Especially because children tend to grow out of their t-shirts in the blink of an eye, this is a great method for upcycling clothes.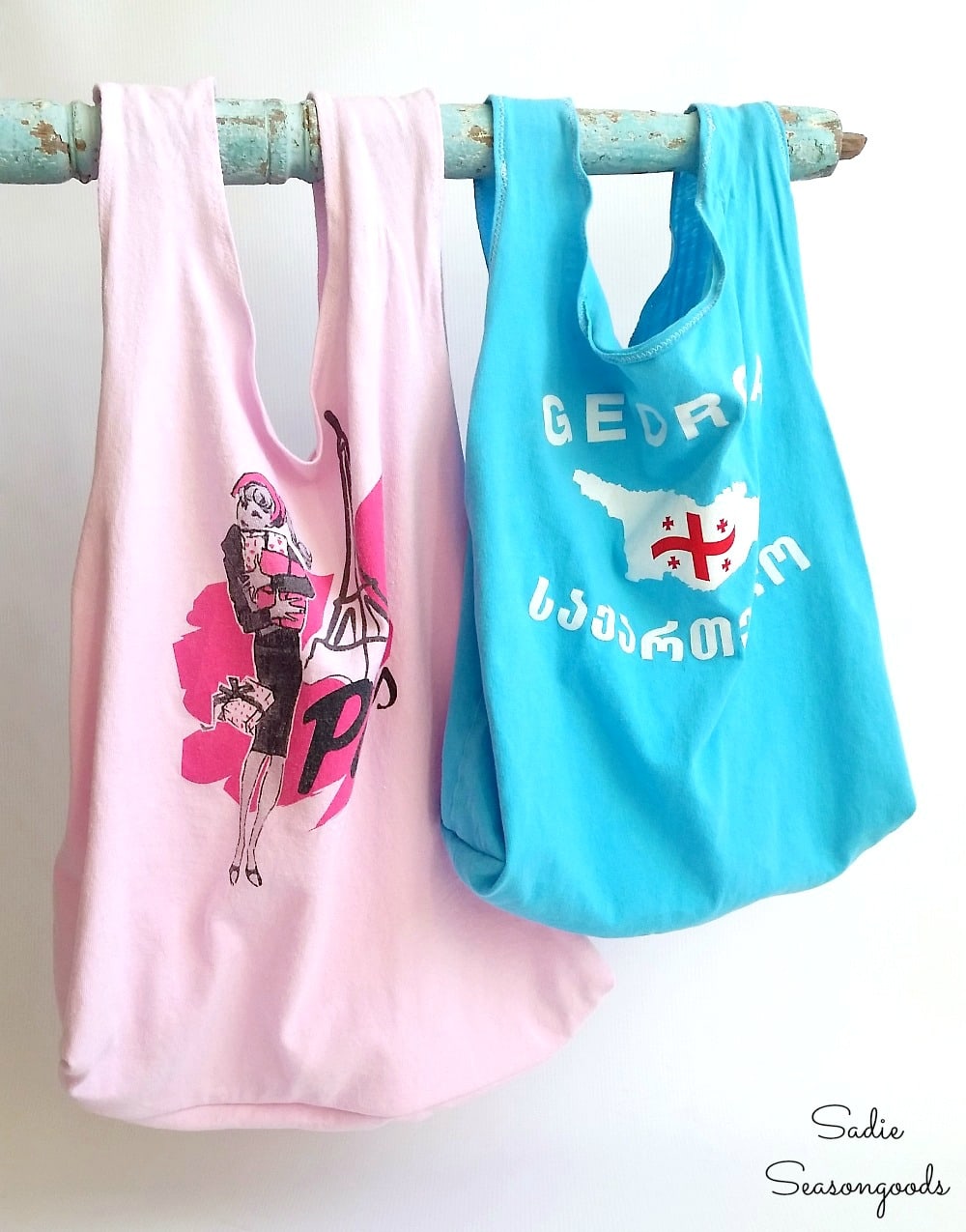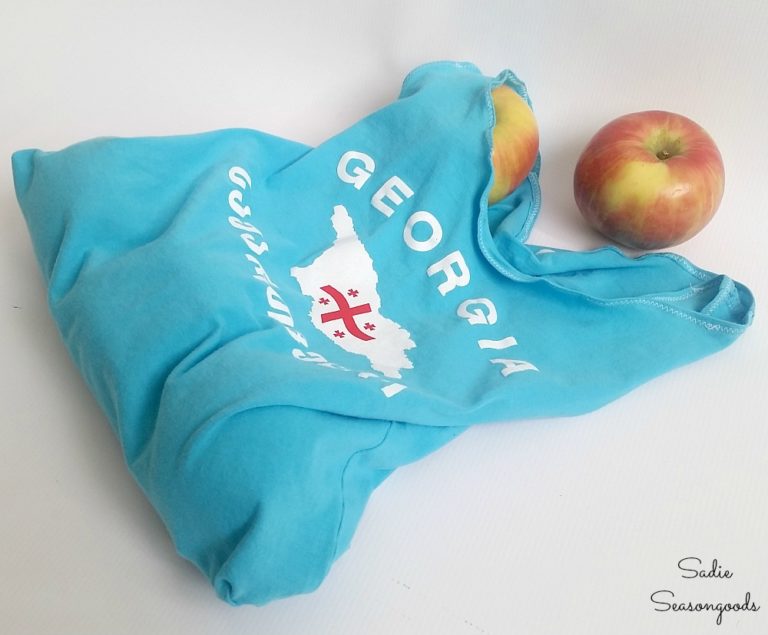 Upcycling Wine Bottles
Even if you live in a place with curbside glass recycling (lucky you!), glass bottles can still pile up. Glass is a sturdy and resilient material, so glass bottles are the perfect starting point for an upcycling project. For all of these projects, you don't have to start with a wine bottle – any glass bottle will do, such as a soda bottle, liquor bottle or glass water bottle.
Upcycle Wine Bottles into Vases
Sure, you can always just fill an empty wine bottle with water and put a flower in it, but there are lots of simple ways to make a wine bottle look like an expensive, store-bought vase. One innovative idea comes from the Sadie Seasongoods blog—with some seaglass spray paint and etch-effect paint, you can create coastal, beach-vibe vases to hold dune grass or whatever flowers you have around.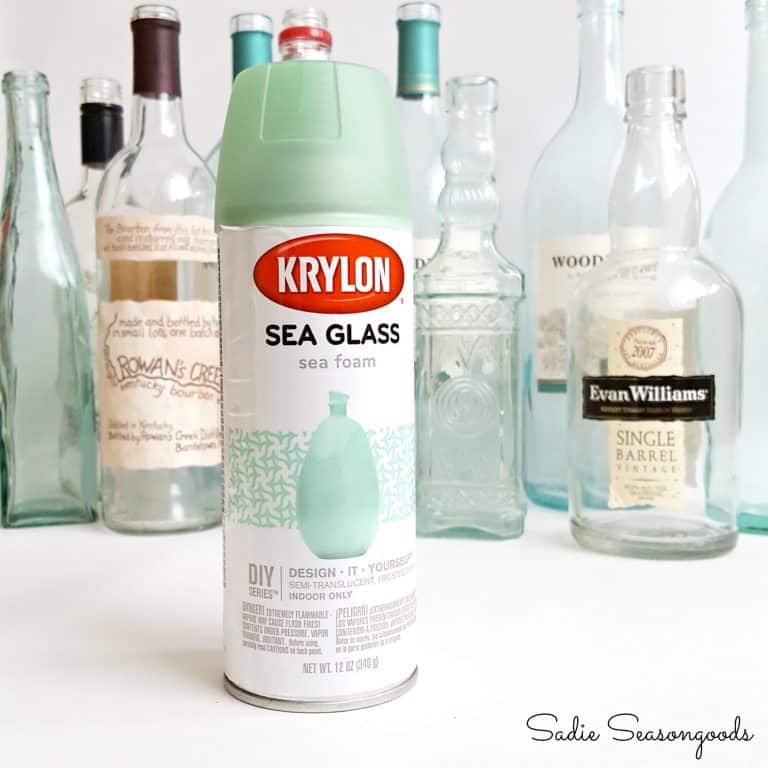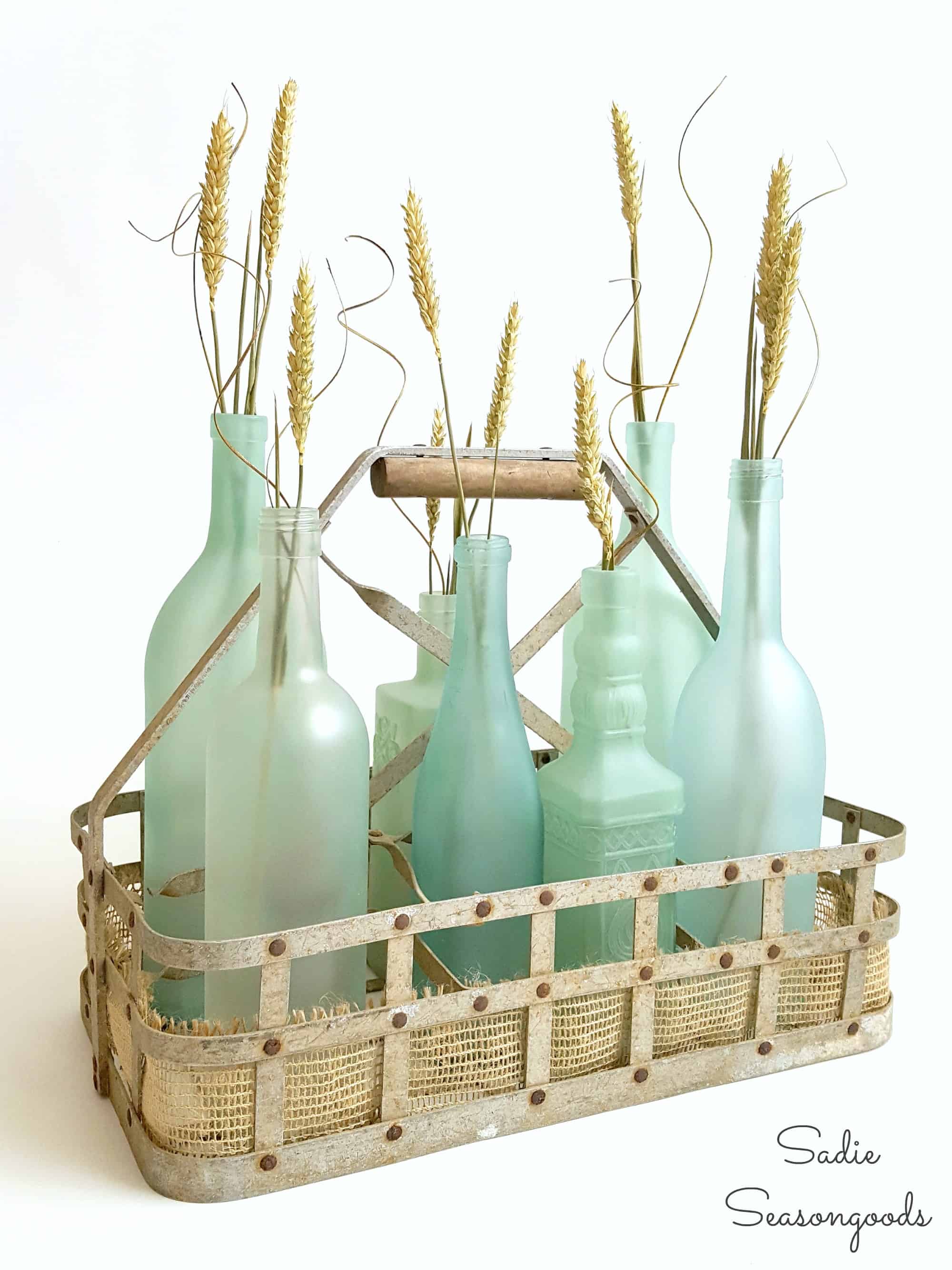 Upcycling Wine Bottles into Hummingbird Feeders
Another simple addition, a feeder tube that can be found at most home and garden stores, can turn your wine bottle into a hummingbird feeder. Fill it with nectar and hang it upside down and watch these beautiful little birds swarm your new outdoor decoration. Thick, copper wire makes an attractive and functional tool for hanging your new feeder from a tree branch or porch beam.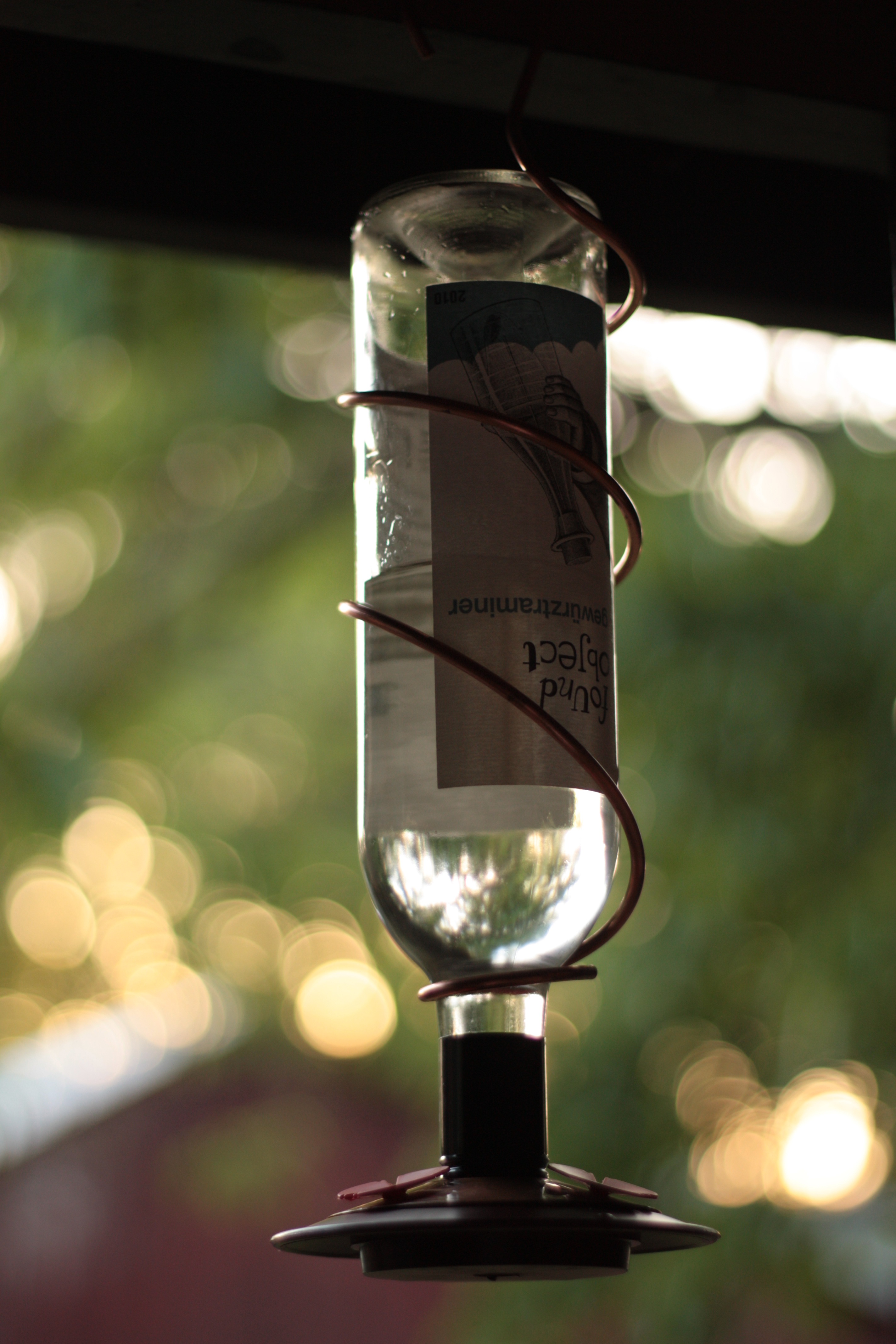 Upcycling Wine Bottles into Lanterns
Perhaps one of the easiest ways to upcycle a wine bottle is to simply fill the bottle with a string of LED lights. This simple project has a dramatic, romantic effect and you can create a row of beautiful, twinkling wine bottle lanterns. Armstrong took this project to the next step with some stickers and paint to create holiday-themed window lanterns.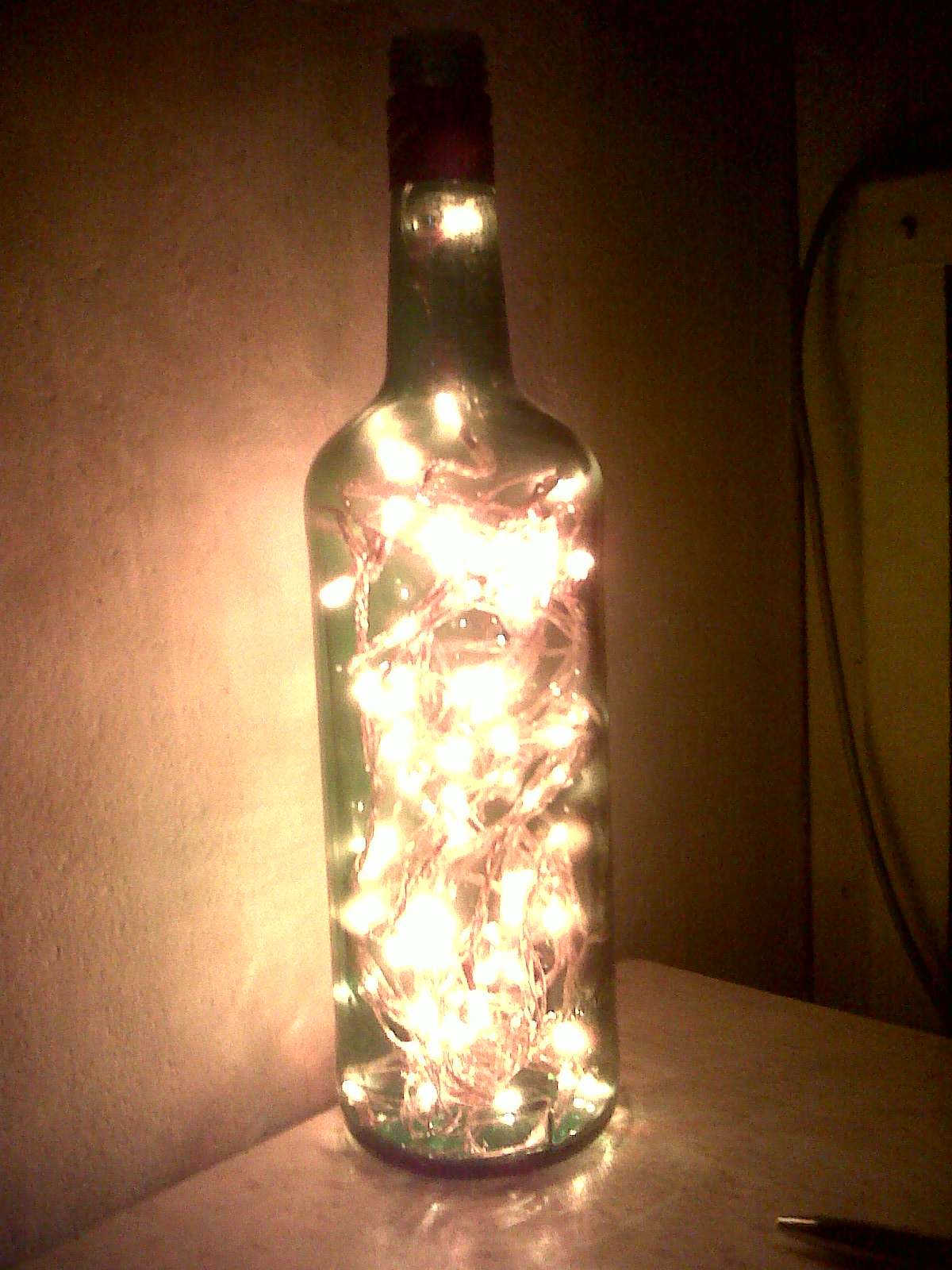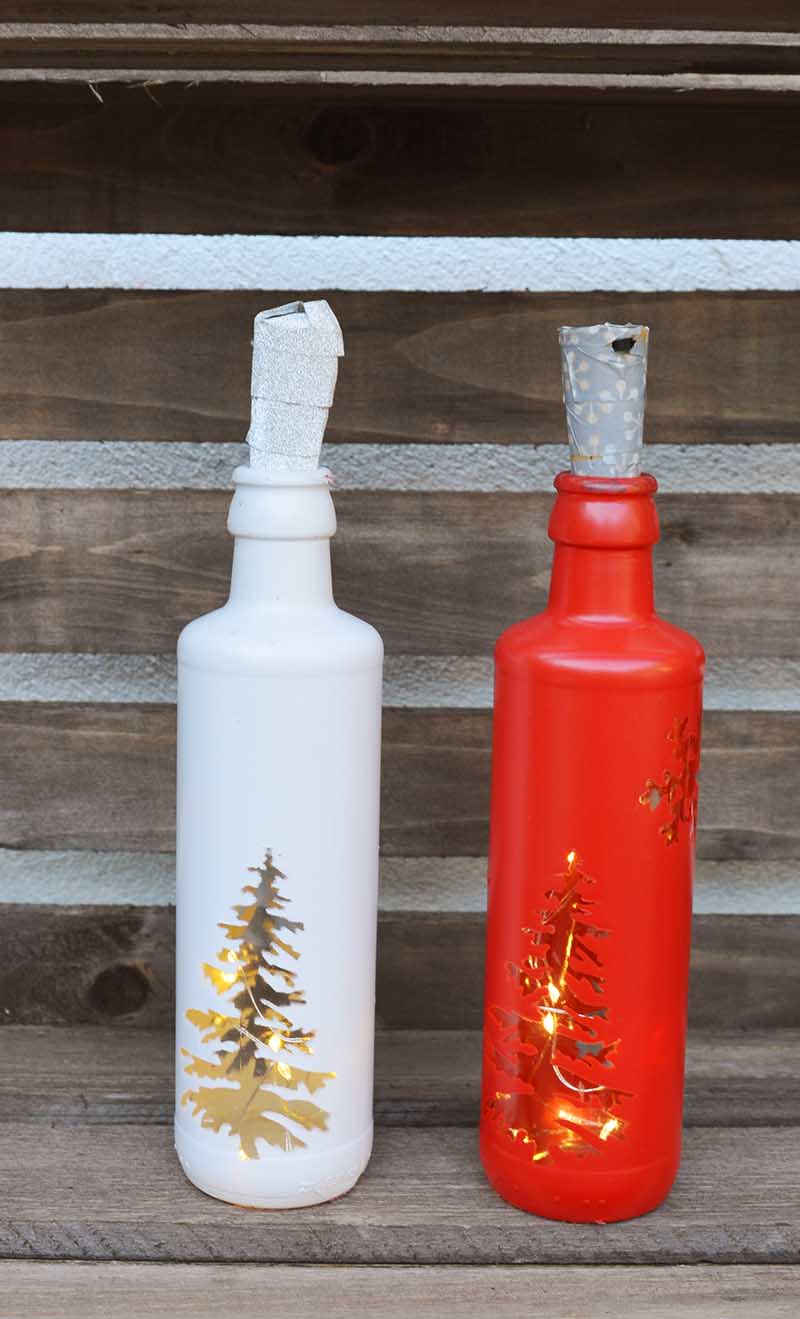 Upcycle Wine Bottles into Candle Holders
This is one of the more difficult projects on this list because it does require you to cut the end of the glass bottle. With the right tools, this doesn't have to be too complicated. Once the bottoms are removed, you can upcycle wine bottles into neat candle holders!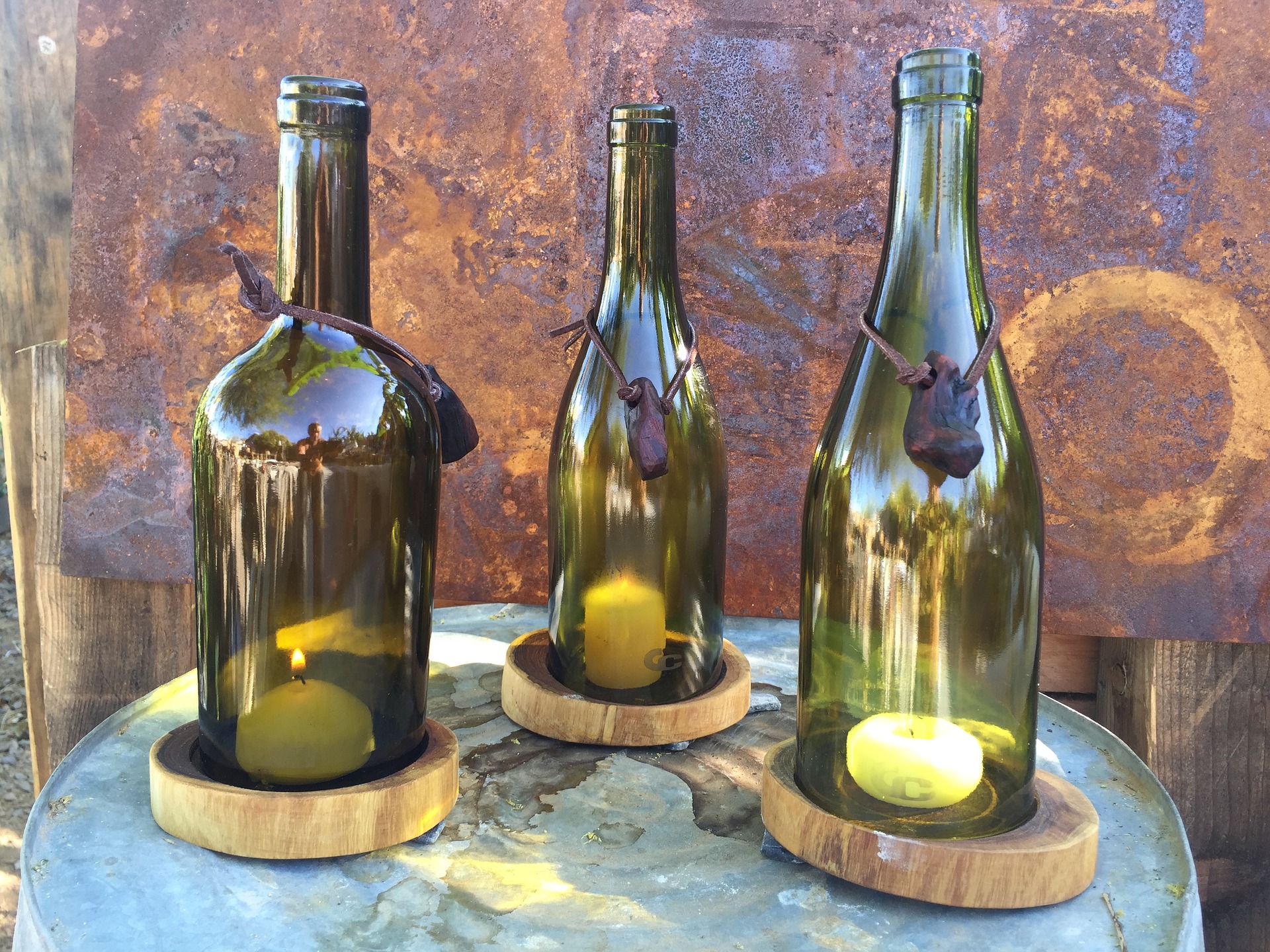 Upcycling Furniture
Armstrong says upcycling is one of the best ways to keep updated furniture in your home. "Instead of throwing out an old piece of furniture that is dated and doesn't fit in with your décor, why not think of a way you can upcycle it and revamp it into something new and more appealing?" she says. "I have many items of furniture in my house that have been instantly transformed with a bit of paint, decoupage and/or new handles."
Your starting piece is important when upcycling furniture. "Look at how it is constructed," says Shannon Olson of JunkFlirt. "Study the piece, start with simple repairs or new construction. Don't rush, glue and clamp! Wait for the glue, paint and sealant to dry. No one wants a beautiful piece that isn't structurally sound. Use good quality products for finishing."
Upcycle a Dresser into a Shelf
A sturdy old dresser is a common estate sale find, but one only needs so many dressers in their home. If you find a beautiful one, remove the drawers, add some plywood and upcycle it into a shelf for books—or add some boxes for general storage.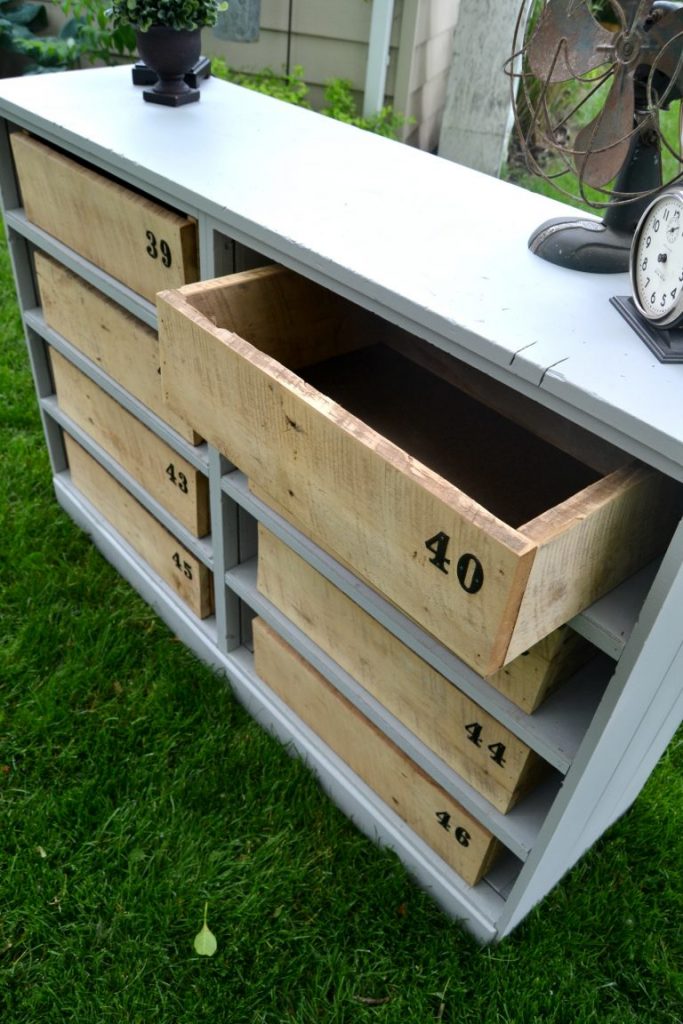 Upcycle a Dresser into a Home Bar
Here is another idea for a beautiful dresser you can't live without: upcycle it into a home bar.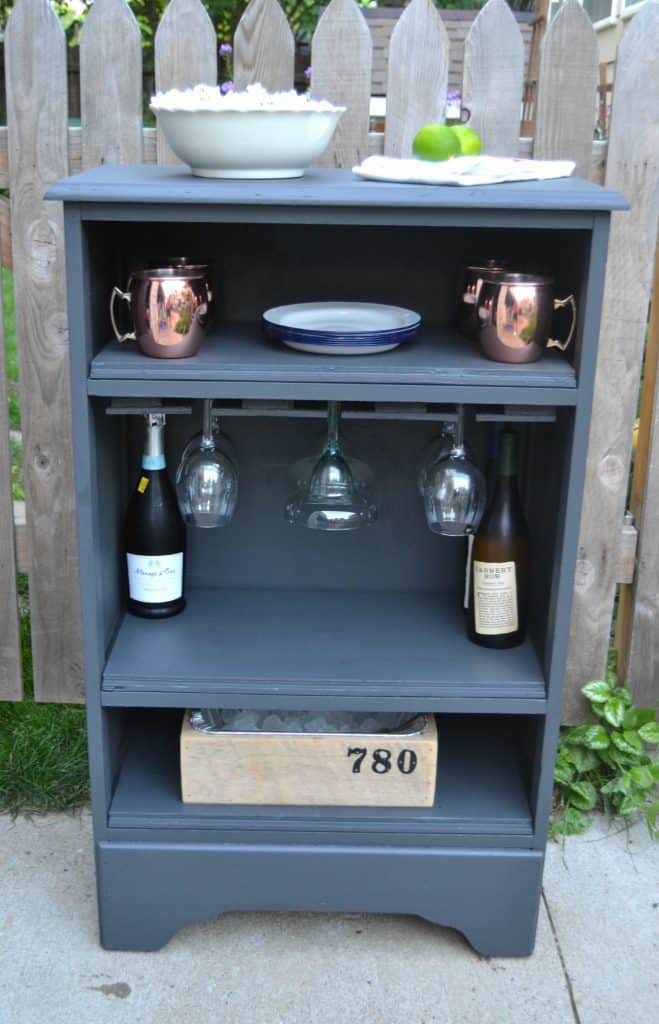 Upcycling Chairs with Your Souvenir Maps
"I'm not into bland houses where everything is coordinating and matching with no personality," says Armstrong. "I like pieces of furniture that tell a story, and maps are a great way to personalize something and add meaning to it."
Armstrong was born and raised in Hong Kong and her husband's mother is from Norway, so she decoupaged a couple of wooden chairs in the dining room: one with a Norwegian map and the other with a city map of Hong Kong. The best way to start this project is with an older chair that features a wooden back and seat, which allows you to decoupage the maps directly onto the chair's surface. You can use maps from your travels or use old maps you can find at estate sales and thrift stores.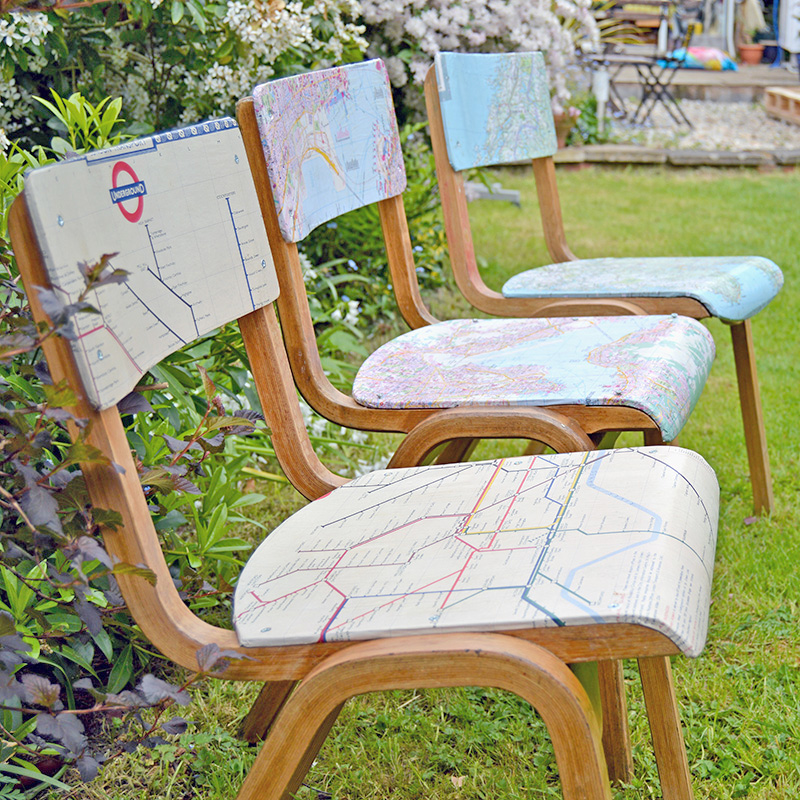 Upcycling Chairs into Hanging Racks
This is a perfect use for a nice wooden chair with a broken leg or two. Upcycling chairs into hanging racks for your kitchen or any room of the house is easy-just take off the legs and seat and add some knobs.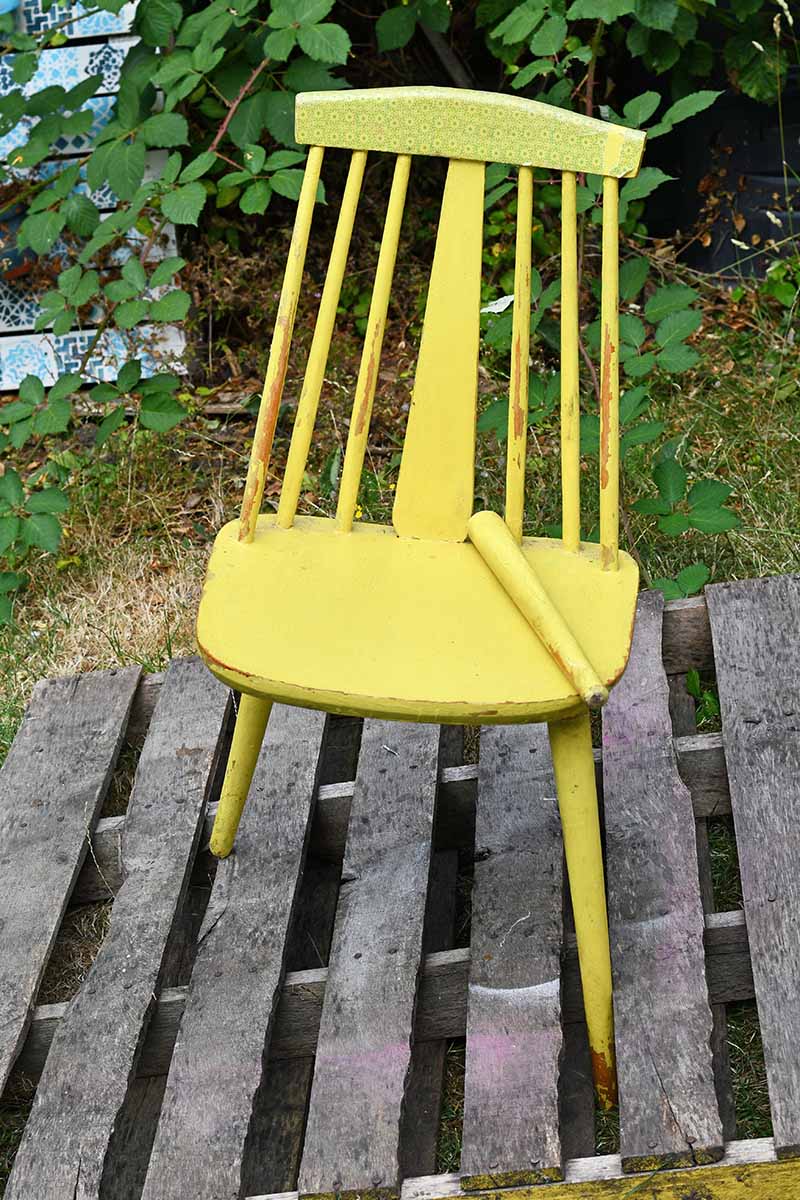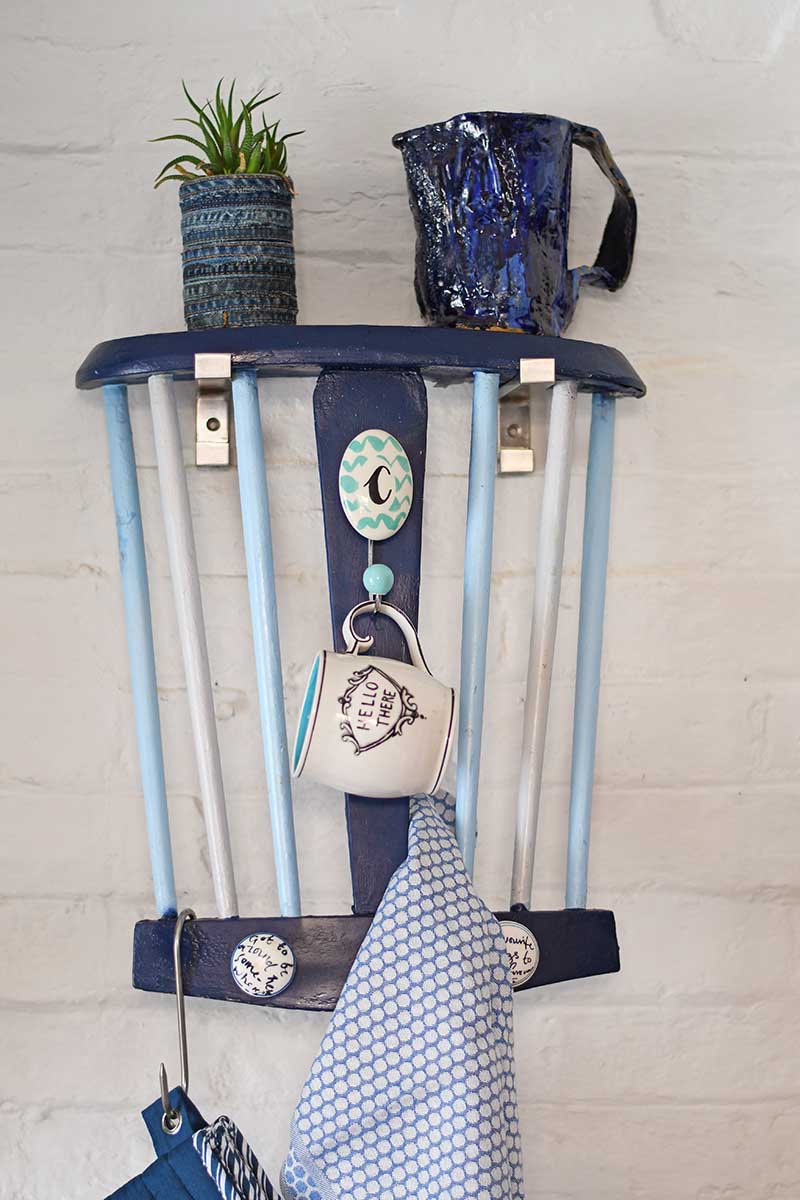 Ladder Shelf
You need to be able to rely on a ladder, so when it starts to crack or age, it's time to upcycle it into shelves with a few slats of wood.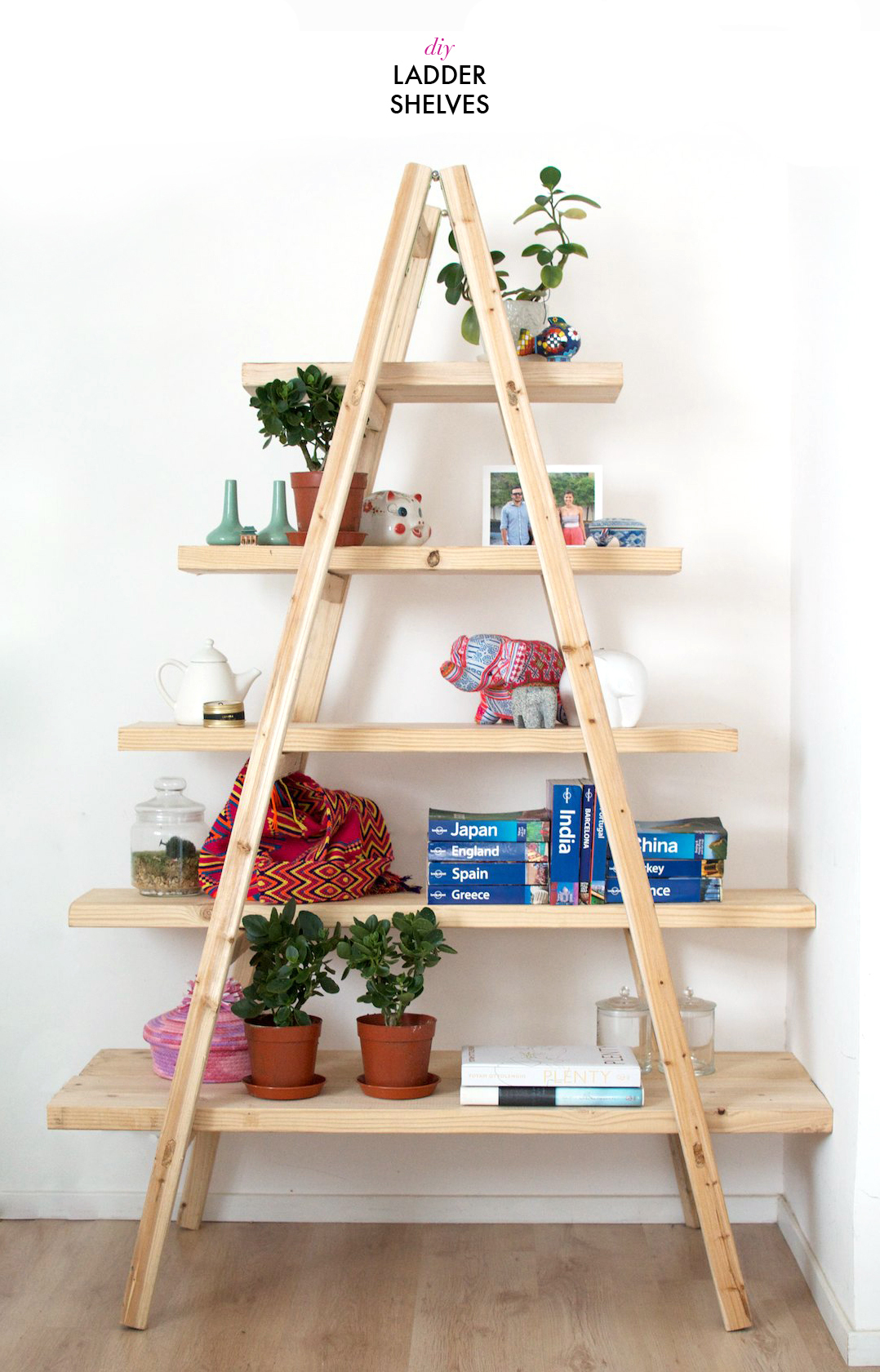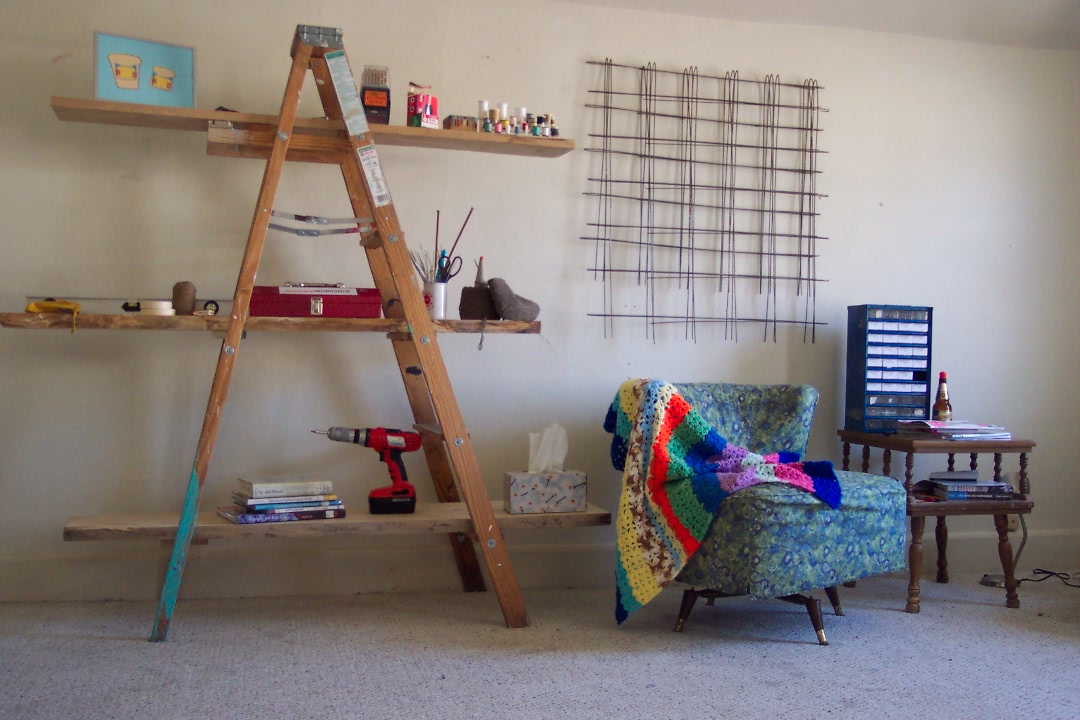 Upcycle Drawers to Side Tables
While you might find some dressers with a strong frame and missing or broken drawers, you might also find a dresser with a beat-up frame and perfectly good drawers. Those drawers can be upcycled into a side table with plenty of storage. Just screw in a few legs to the back of the drawer and add a shelf to the middle.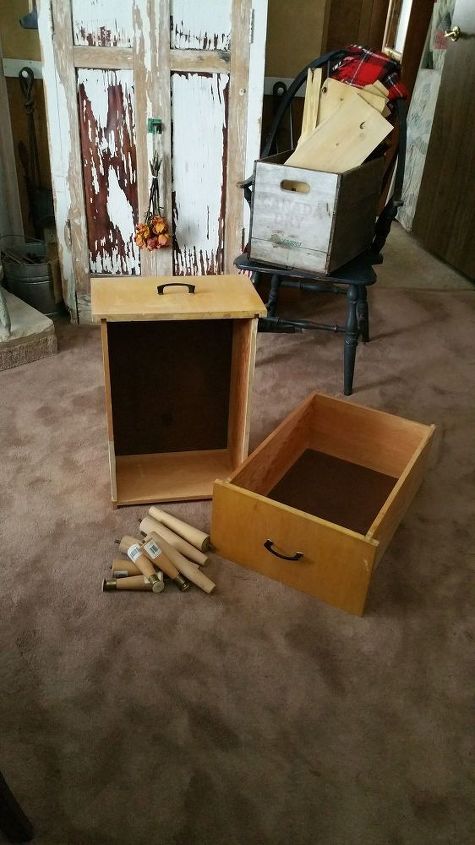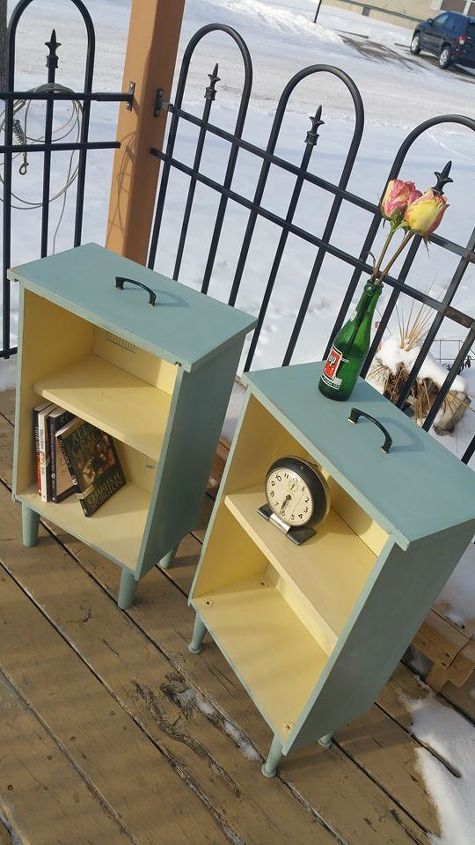 Table Legs to Candlesticks
Tables tend to get a lot of wear-and-tear on their top surfaces, while the legs stay in fairly good shape. While you can always refinish the surface of a table, you can also remove the table legs and use them as candle holders or pedestals.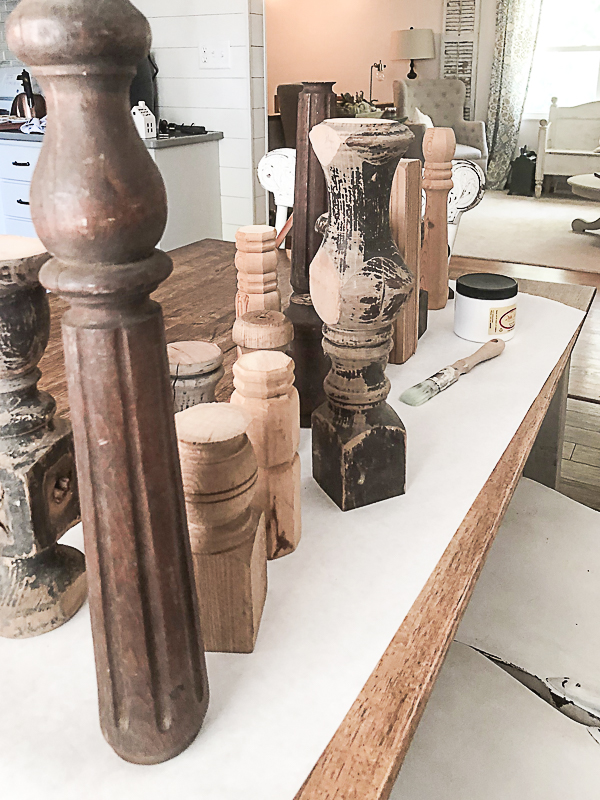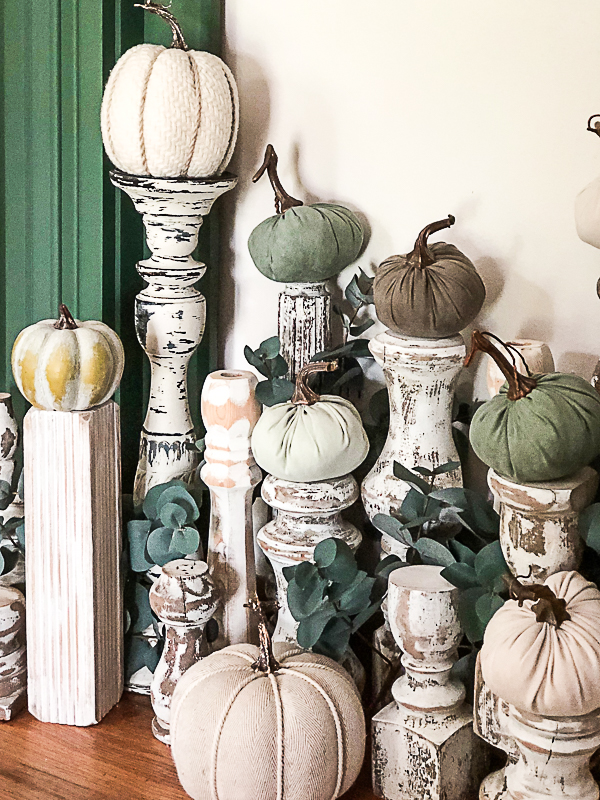 Frame to Chalkboard or Bulletin Board
Olson says frames are a great way to get started on upcycling projects. "A large frame is what I recommend for beginners to get the feel of paint, wax, guilting and other methods," she says. With just a few materials, you can turn an old frame of any size into a chalkboard or bulletin board. You can create a message board or photo frame with a little chalk paint, or even place a pad of cork board into the frame to create a bulletin board.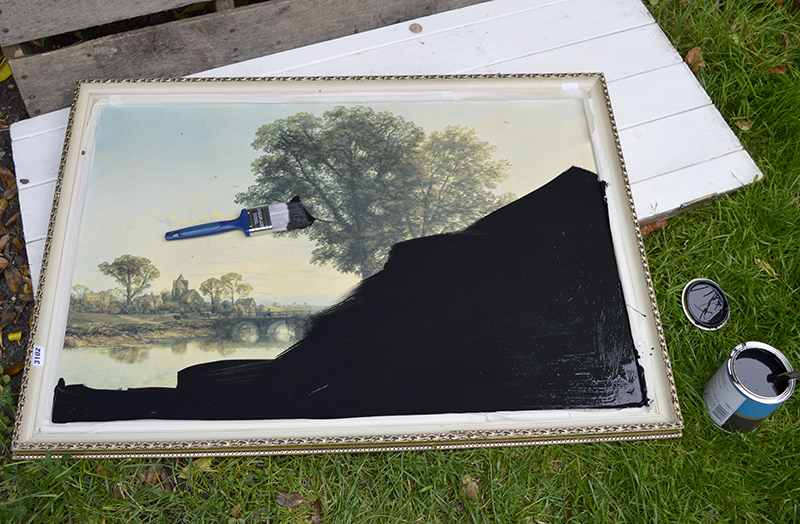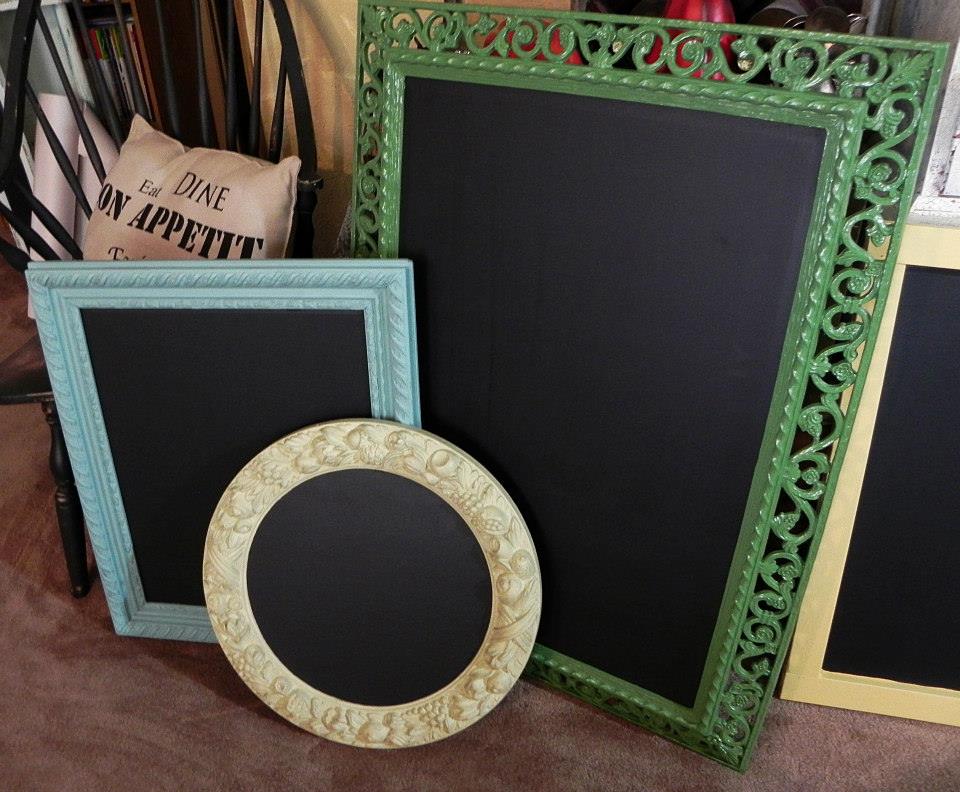 Wine Crate Night Stand
A wine crate, or any nice wooden box, becomes a night stand with the addition of some legs and a little wall paper!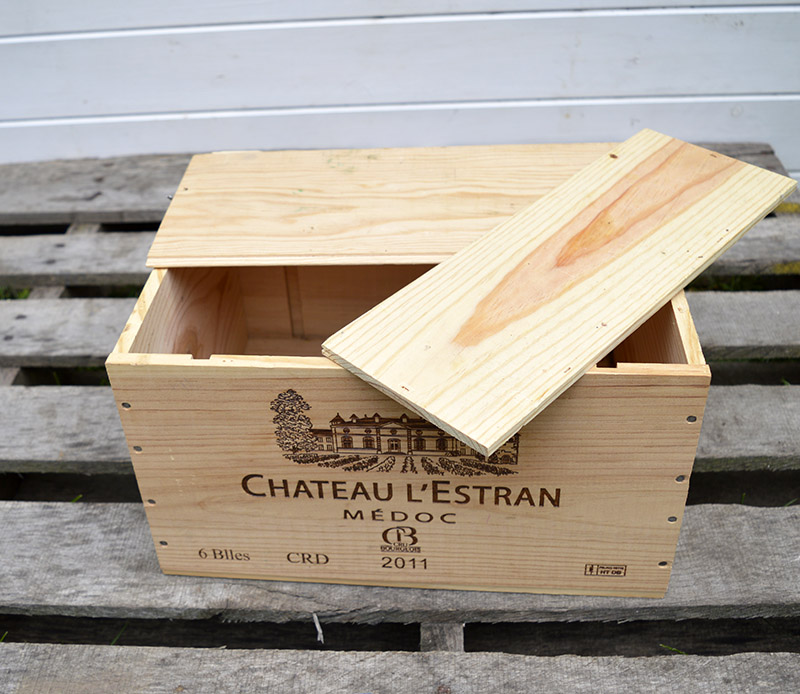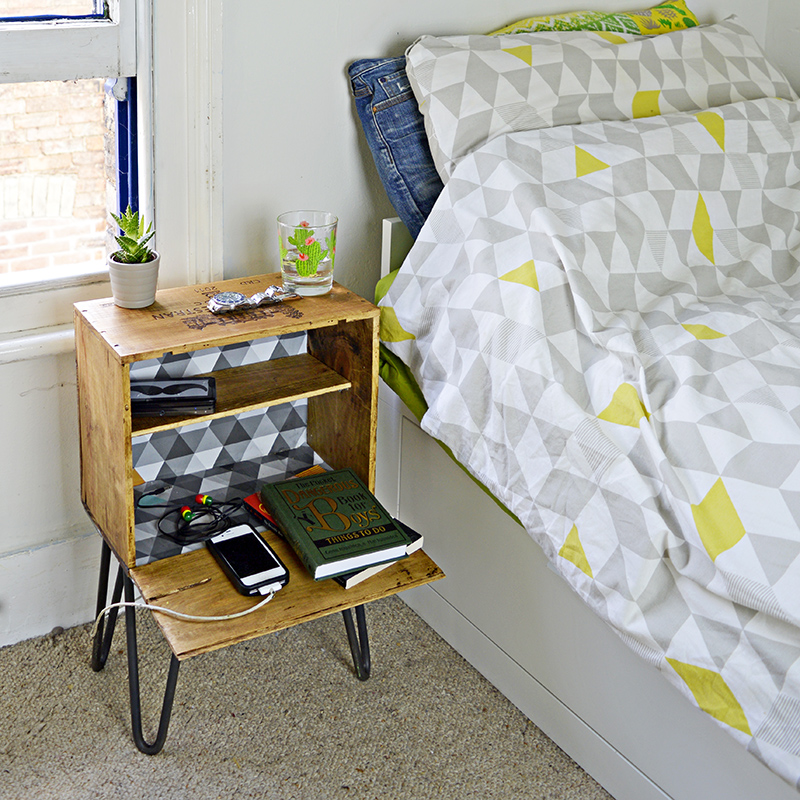 Other Simple Upcycling Ideas
It doesn't have to be an involved, hours-long project to be considered "upcycling." Sometimes, just a few simple tweaks can give new life to an old item.
Upcycle Furniture with Paint
"Paint alone can change the look and feel of anything," says Lindsay Eidahl, blogger at My Creative Days. "Start painting cast away furniture to give it a new look. It's easy to do and you will get instant gratification."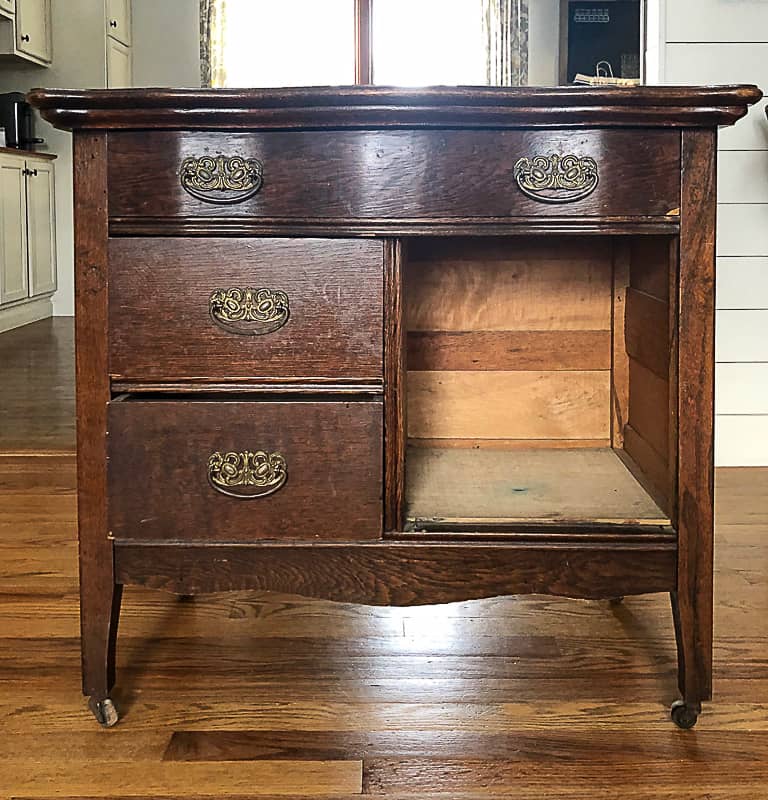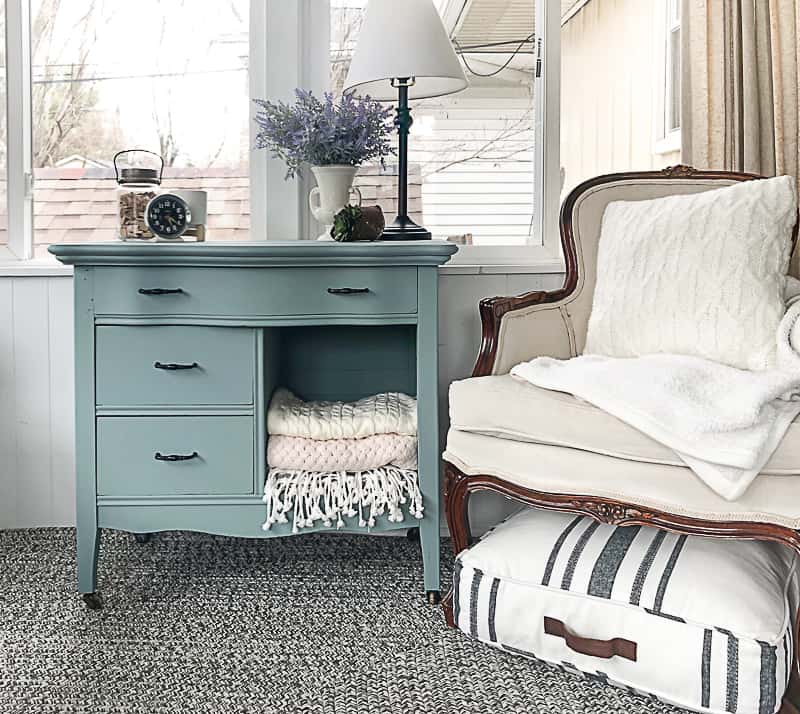 Reupholstery
Upholstering furniture might seem like an overwhelming task for a beginner upcycler, but it can be a really rewarding project. Just look how different these chairs look with new upholstery!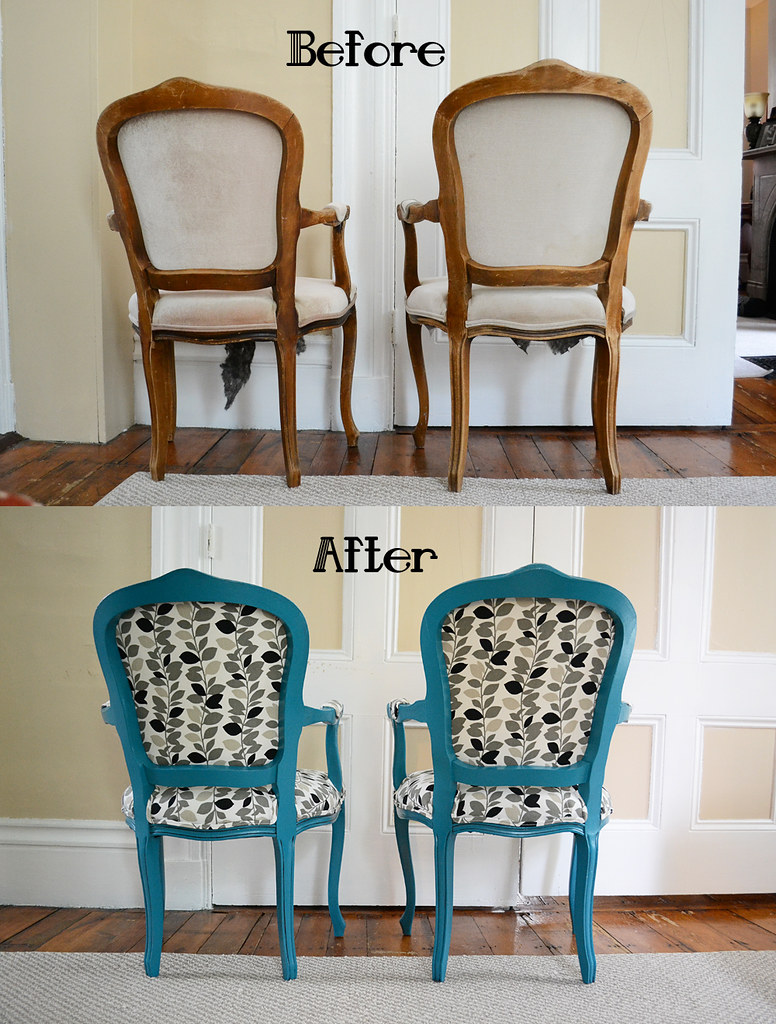 Make a Planter
"Just about anything can be upcycled into a planter," says Ramberg. 'That's a great starter project to try out." The simple tin can is a great planter to start with for the beginner upcycler. "You can decoupage them with pretty napkins to make them into lovely planters or caddies," says Armstrong. "You can cover them with denim seams, velvet or even old maps."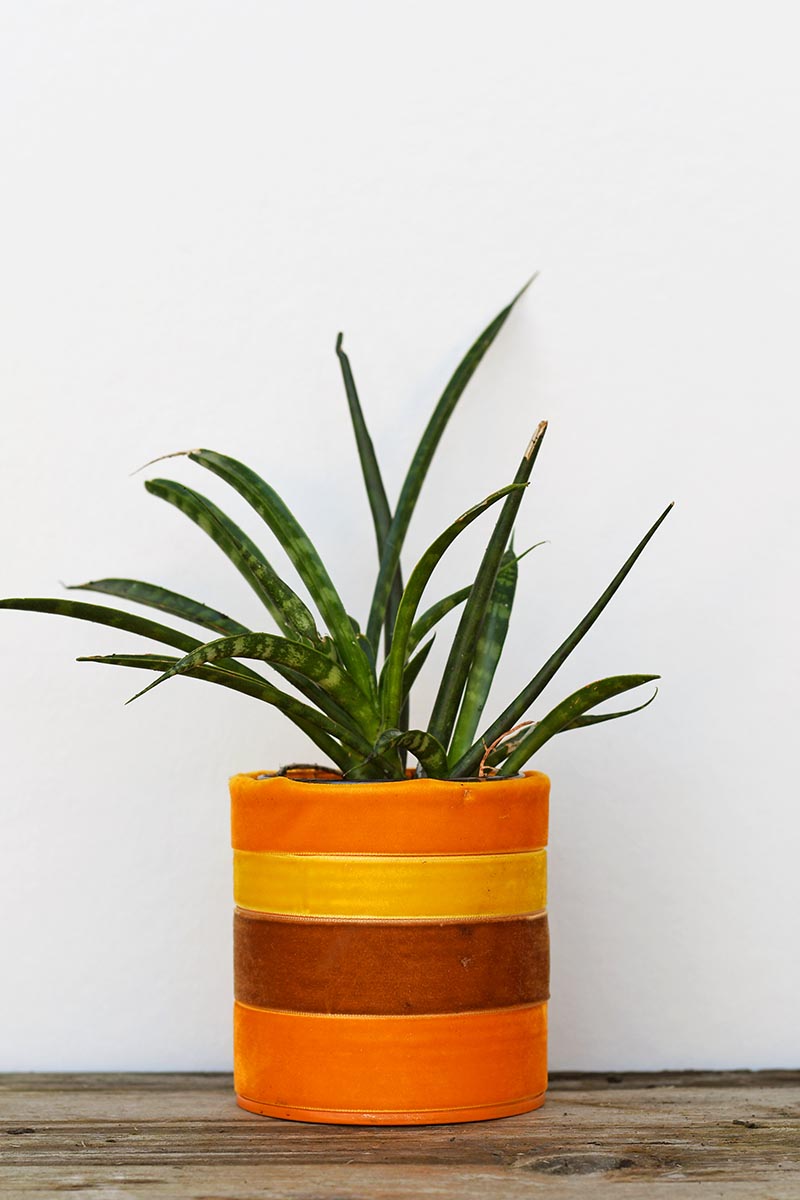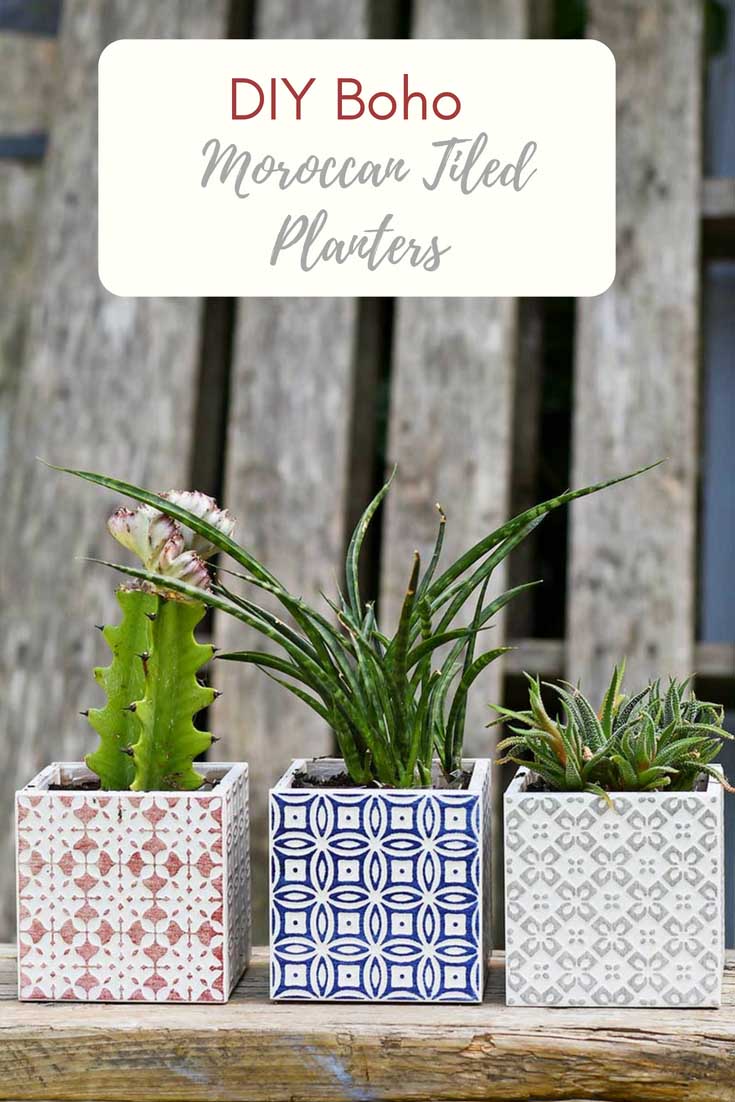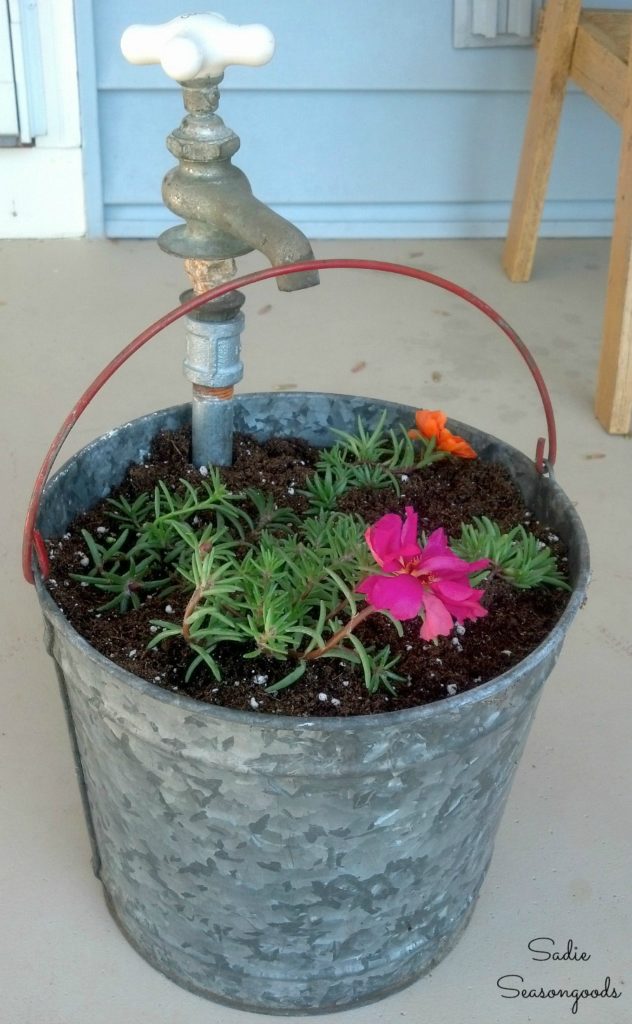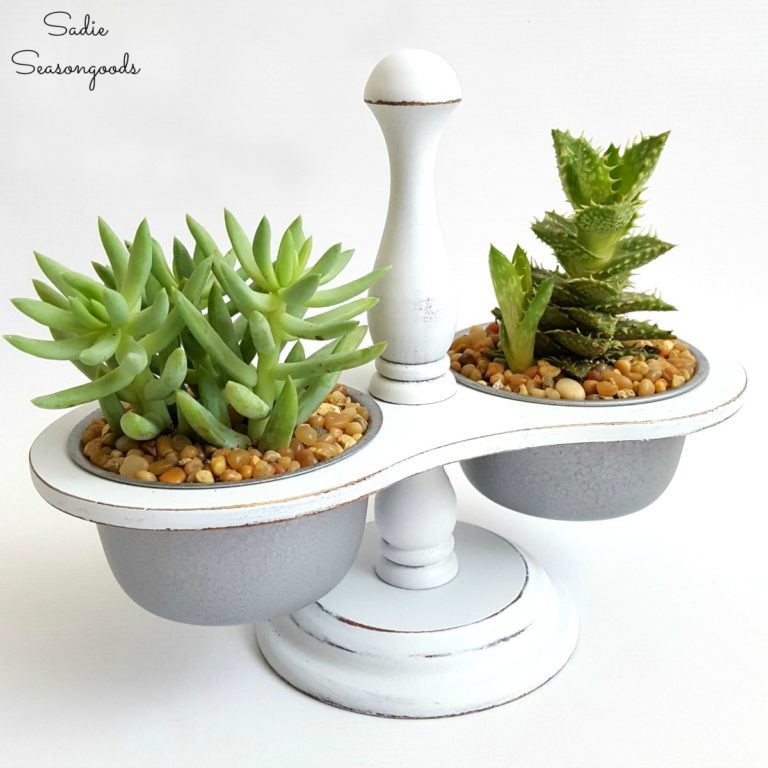 Visit These Websites for More Upcycling Ideas
Armstrong started Pillar Box Blue four years ago. "I've learned a lot from American bloggers who've been thrifting and upcycling for years," she says. "There are some fabulous upcycling groups on Facebook full of fantastic ideas as it's a great forum for upcyclers to share their creations. Not just those that upcycle for a living, but the everyday upcycler, too." In addition to browsing Facebook groups, here are a few websites that will provide excellent inspiration and instruction for all your future upcycling projects:
Start An Upcycling Project Today
Upcycling doesn't have to be hard, and there are plenty of resources available to help you get started. "Don't be afraid to try out new projects and techniques," says Armstrong. "Most of the time you'll be really pleased and amazed with the results."
Furthermore, the things you make will feel special and unique, even if they don't turn out exactly as you expected. "If things don't turn out, it won't be an expensive mistake and at worst it will be a learning experience for the next time," says Armstrong. "Also, have confidence—some of my creations that I wasn't so sure of at first are now some of my favorites."