So much of design aesthetic is timeless. While some things you find at an estate sale will invoke nostalgia, others will look like they could've been made yesterday. Wendy Hammond of CapeCodModern says this contemporary quality is what makes mid century modern interior design particularly easy in almost any home. "Pieces designed sixty plus years ago still look modern and fresh today," she says. "I live in a farmhouse built in 1850, filled with mid century modern furniture. It looks right at home."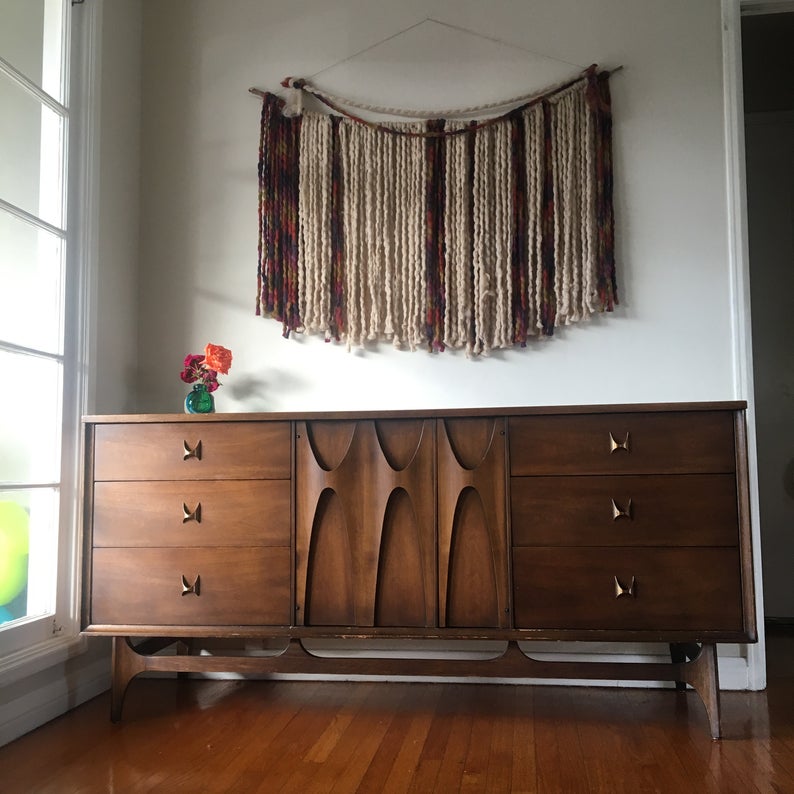 Regardless of your reasons for being drawn to an estate sale find—that ashtray reminds you of your grandfather or that clock would look perfect in your kitchen—there are a number of ways to incorporate all of your favorite treasures into the existing design plan within your home. By adding estate sale finds to your decor, you benefit from the constant joy of seeing (and perhaps even using) these items.
Defining Qualities of the Mid Century Interior
Mid century modern design is a popular aesthetic, one that can be found in abundance at estate sales. It falls in the category of vintage, but not quite antique. "Not everything vintage was designed following the parameters of mid century modern design," says Beatriz Macias of MidModMomStore. "But all mid century modern design is vintage. Vintage covers more eras and styles."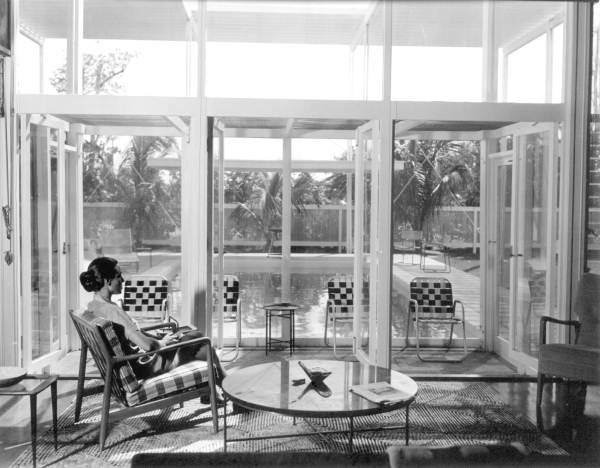 Vintage is a much broader phrase that can apply to anything over 20 years old. "Mid century modern is a distinctive design style, while vintage can be just about anything," says Hammond. 
So how does one define mid century modern?
Era
"Mid century is a very particular time in design," says Nicole Hobbs of HobbsModern. "Some say its broadly from 1933 to 1965, though some would argue the period is specifically limited to 1947 to 1957."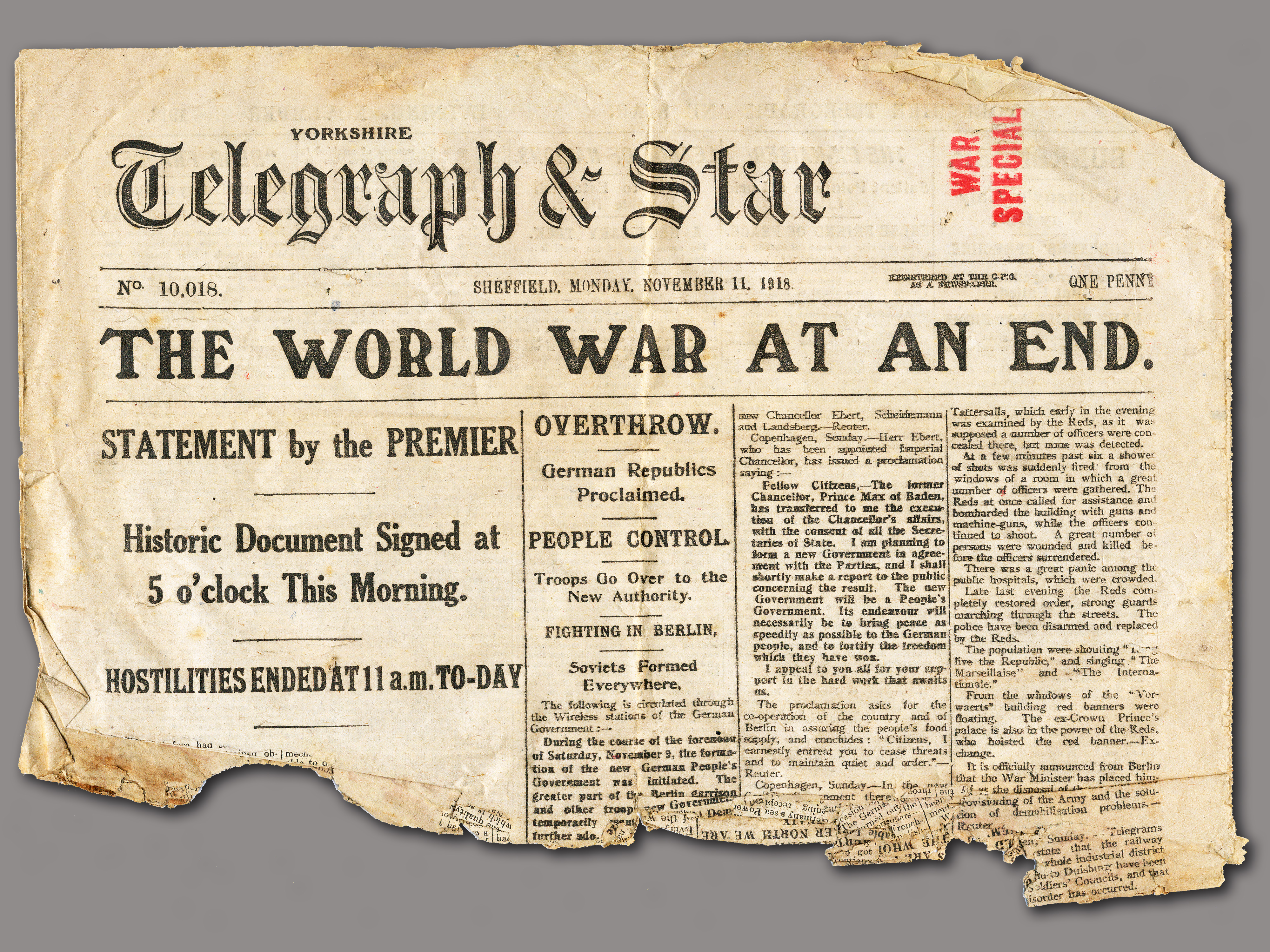 Josh Cemelich, CEO of ABTModern, agrees with the broader span of years to define mid century design. "In my opinion this era was specific to the mid 30's- mid 60's but the specific years are often held in debate," he says.
Minimalist
"Mid century modern design is specific to the era following the First World War, when there was a movement in creating minimalist pieces that were less ornate than the preceding eras in design, while being architecturally compelling with specific attention to materials used, symmetry, and angles," says Cemelich. "Less is more and the minimalism in MCM design creates an environment for peaceful living and the capacity to freely create and do work that feels inspired."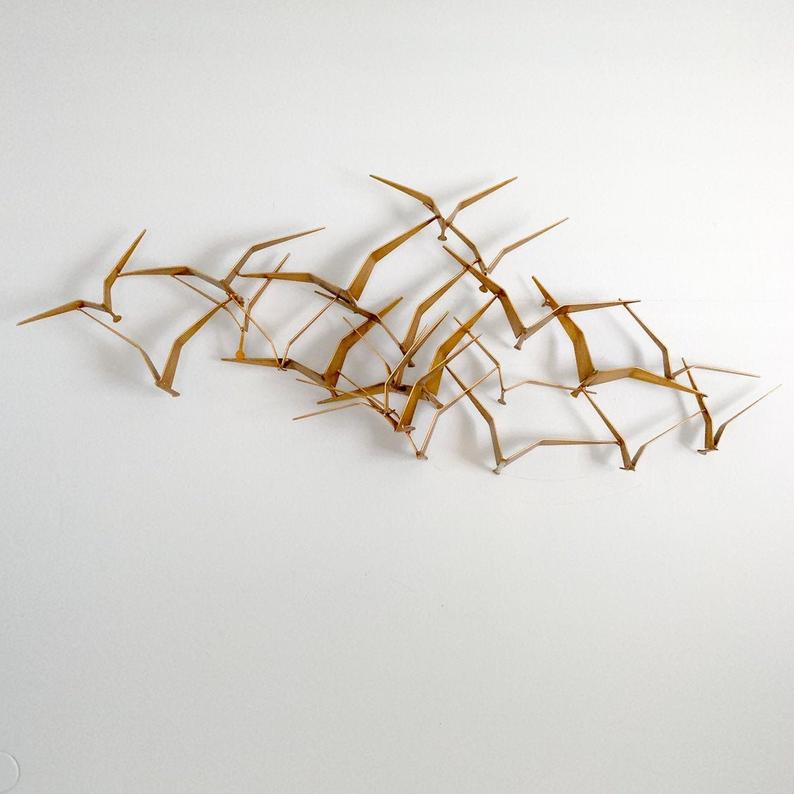 Functional
Mid century modern items are unusually practical as far as antiques go. The mid century modern movement leaned towards efficiency and away from embellishment. 
"The motto 'form follows function' comes from the Bauhaus movement in Germany in the 40s," says Hobbs. "They believed that the elaborate decorations of the 19th century—curlicues, pictures and elaborate carvings—were out of date and spoke to another time." 
Accessible
Macias adds that mid century "is accessible and affordable. Another characteristic of a mid century modern interior is love for the hand made, such as rugs, art, ceramics, sculptures, photographs, crafts."
Organic & Whimsical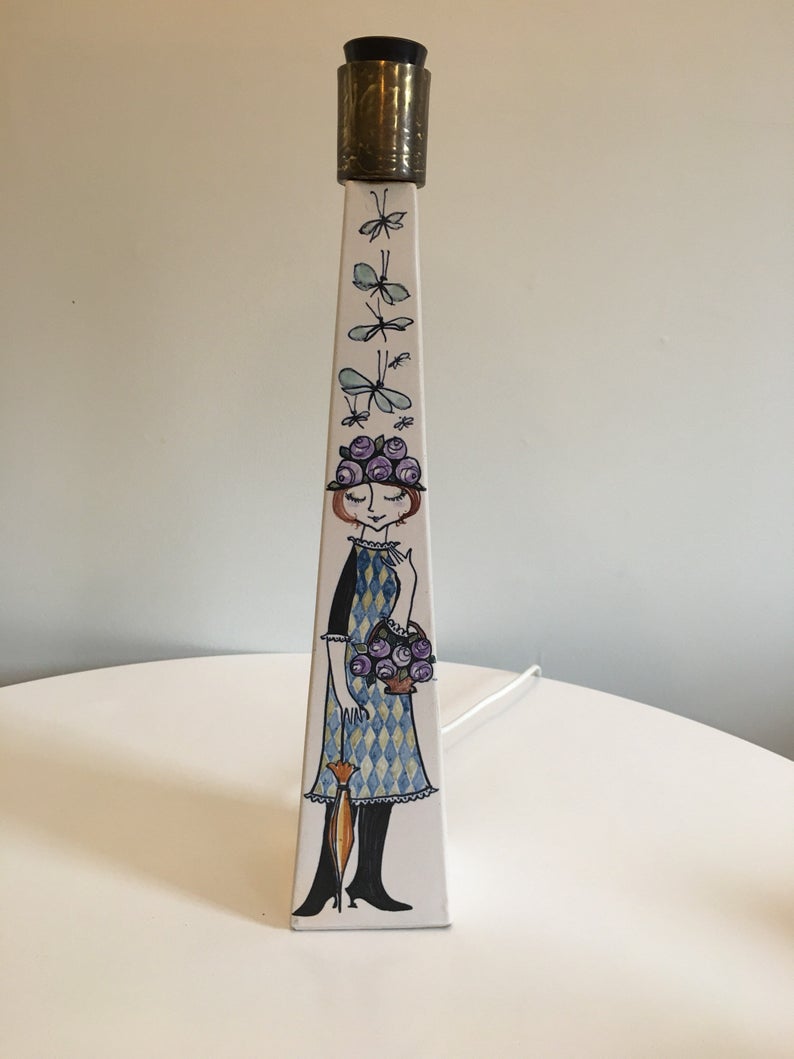 The practicality that marks mid century modern interiors isn't entirely serious or cold, though. "There was also a lot of use of bold pattern, geometrics and bright colors—a sense of whimsy to a lot of designs," says Hammond. "There is also an element that reflects the organic qualities of nature," says Macias.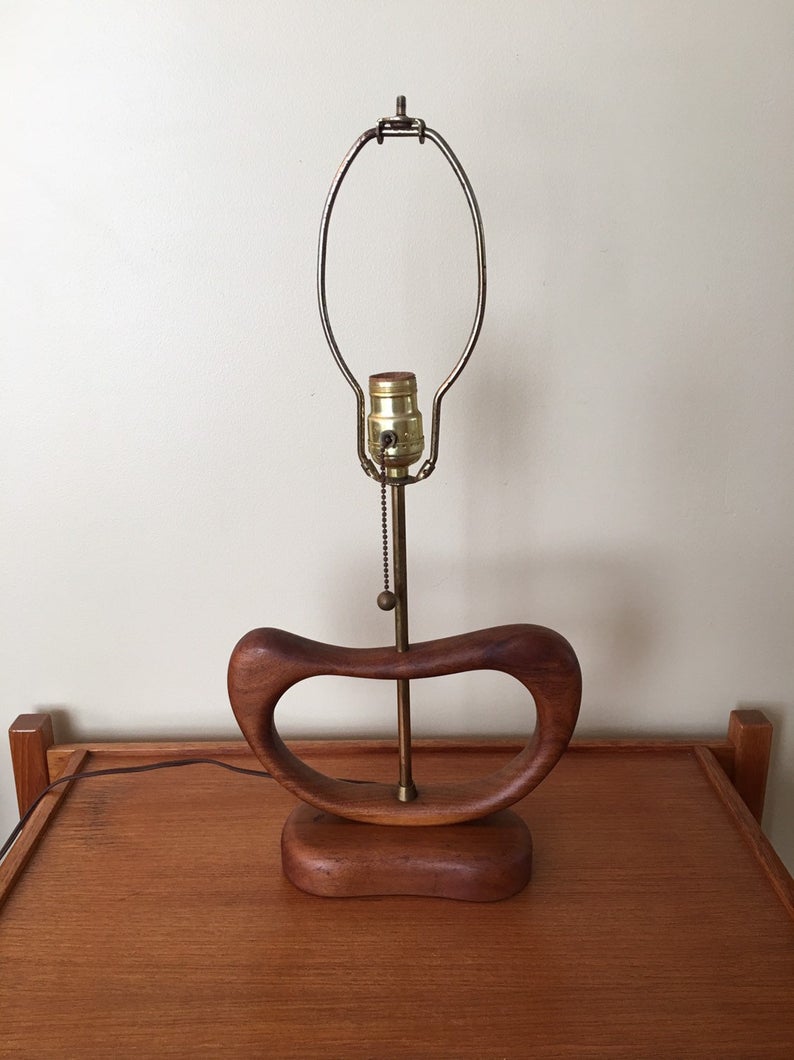 Kristen Roach of MidCenturyModernLove says that this "beautiful quirky collision between automation and fun" is what drew her to the mid century modern design of post WWI. "The economy was great, families were thriving, and there was a sense of wonder and possibility," she says. "It was well-suited to a culture that needed things to make sense again, but could never go back to the way things were."
Iconic Materials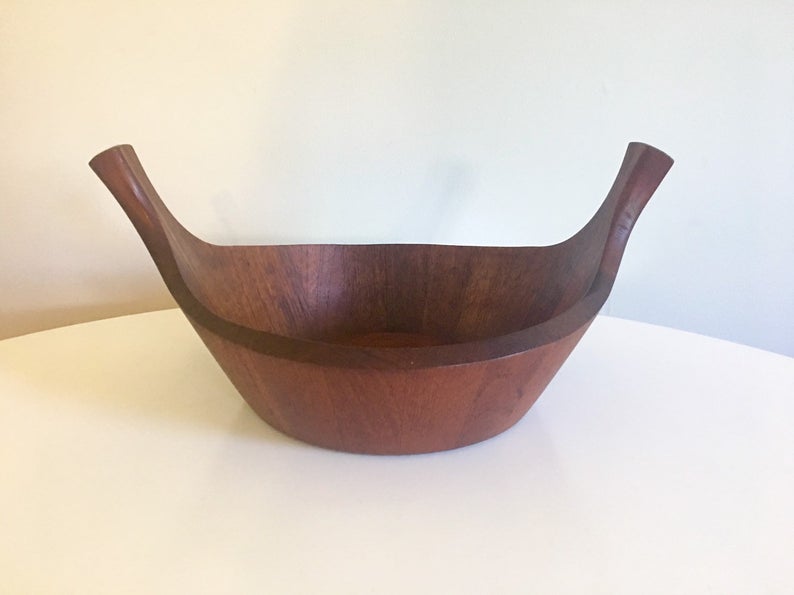 Some defining characteristics of mid century modern design are sleek clean lines, understatement and graphic use of black and white. "The designers used traditional materials like wood in new ways and new materials like plastic, perspex, metals and chrome," says Hobbs. Teak was a particularly popular material for furniture and bowls of this era.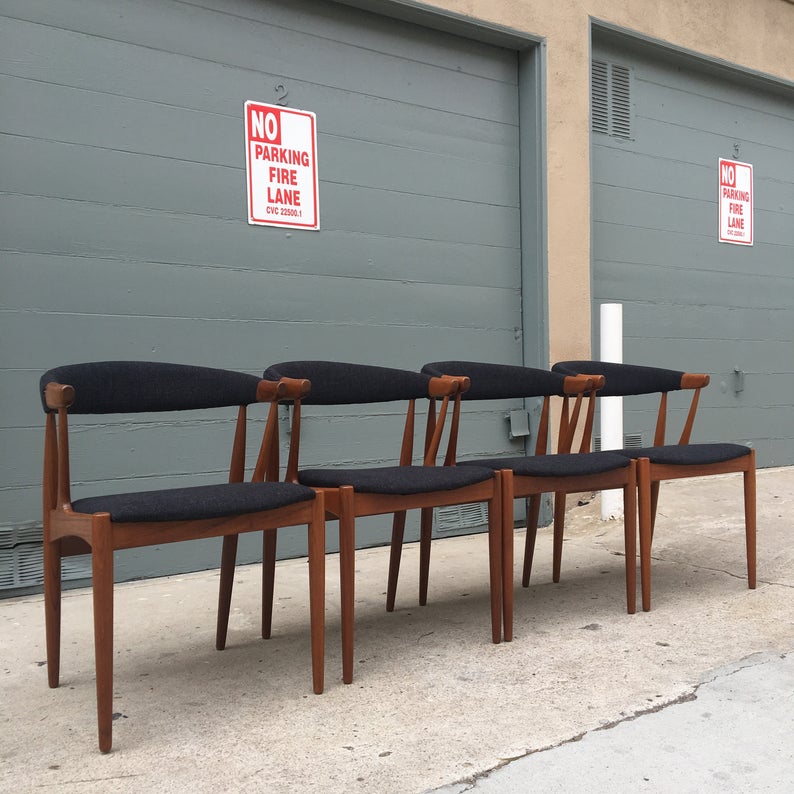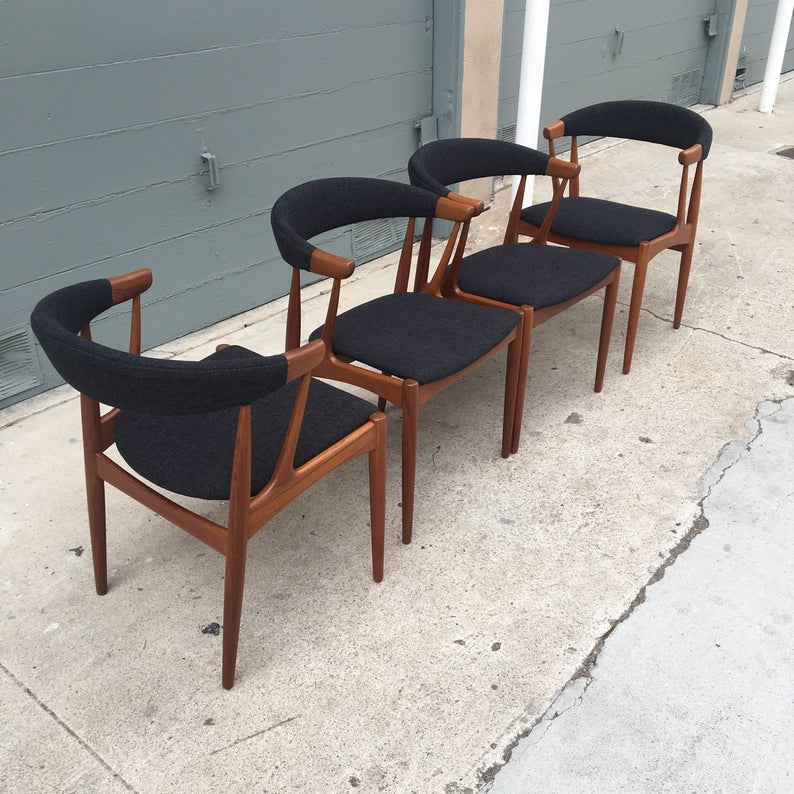 Mid Century Interior Design Ideas
Even if you fall in love with a functional item, it doesn't have to be used functionally. Many items you find at estate sales might be something that was formerly useful but has little function anymore—such is the way of antiques.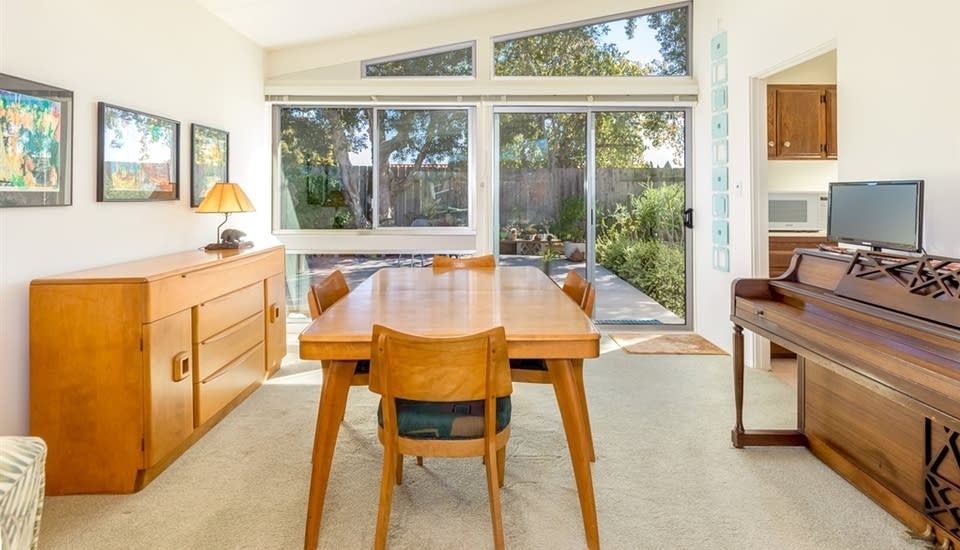 The aesthetic appeal of an item isn't reduced because you don't use it (though mid century modern designers might disagree!). Use functional items to decorate various rooms of the house. "An ice box and tongs, bread box, cutlery or containers for sugar and flour in bright mid century modern colors can add a great touch," says Hobbs. She also adds that glassware, like martini glasses or serving plates, can be decorative even if rarely used. Scandinavian or Danish toys can also double as mid century decor.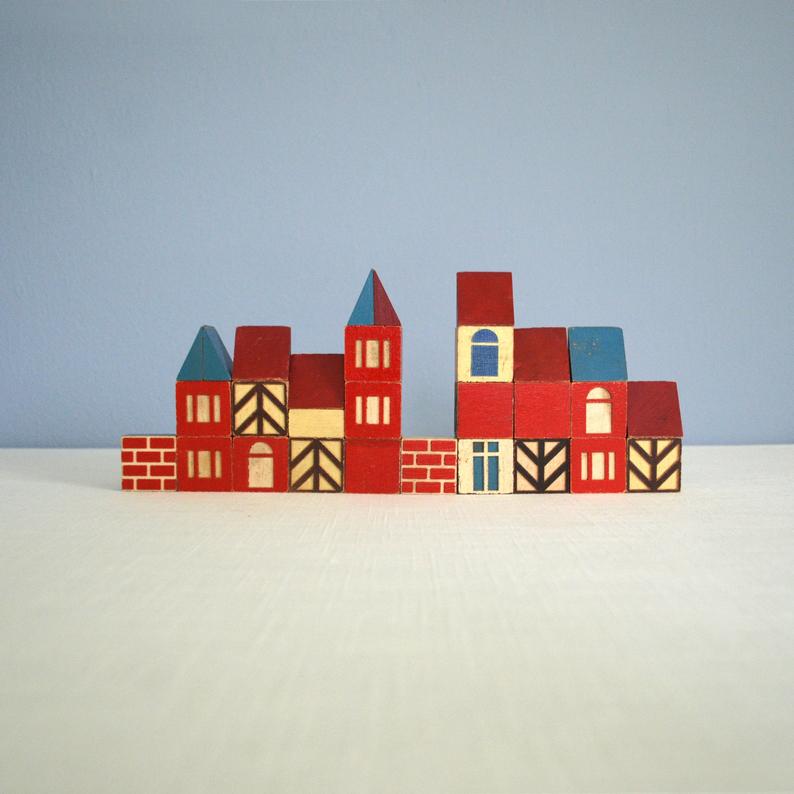 Glass Collections
If you find yourself drawn to the colorful glass of days of old, a glass collection can be a great way to decorate your home. "A collection of mid century glass with its beautiful shapes and colors is a true winner," says Macias.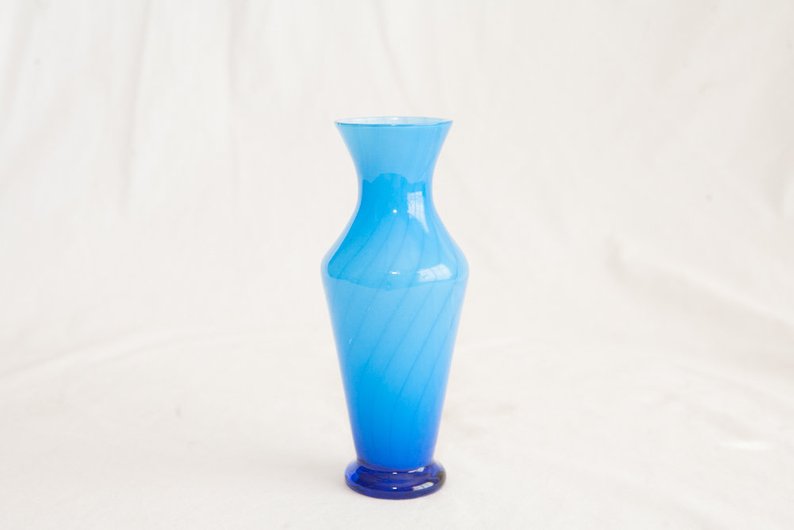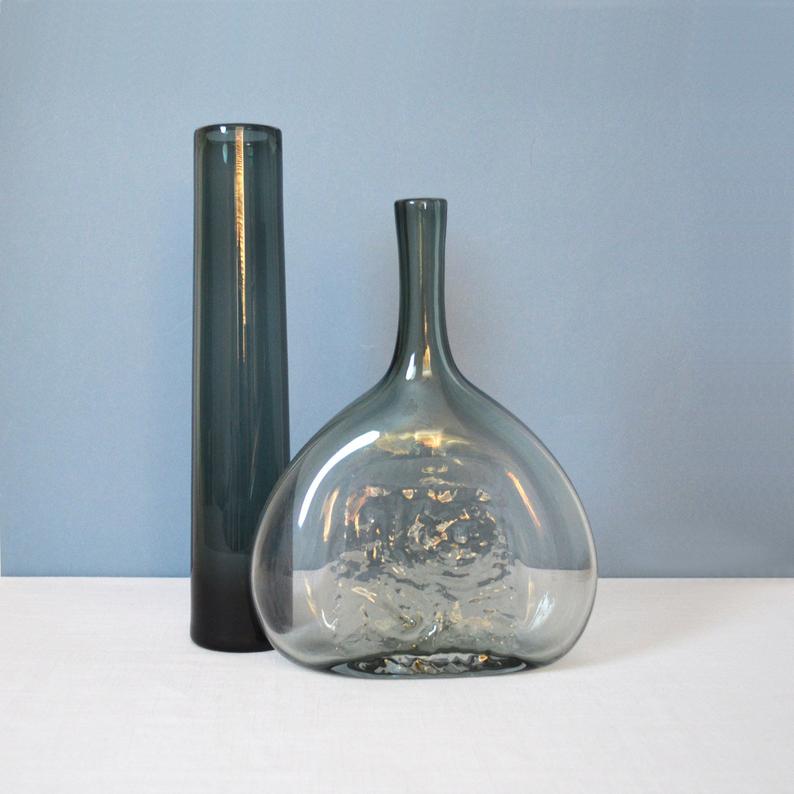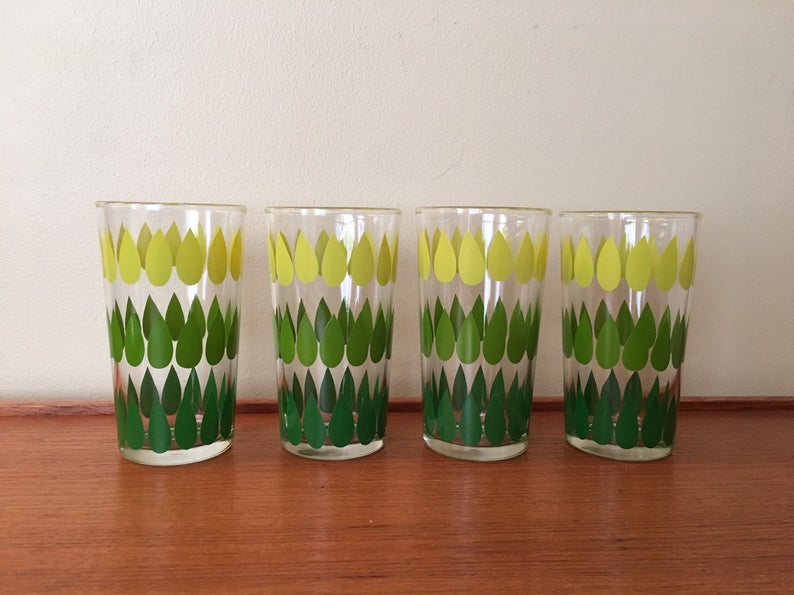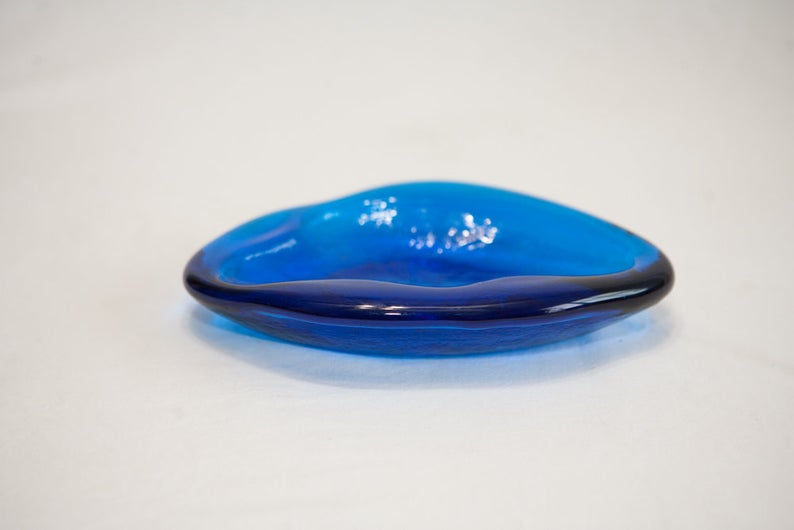 Enamelware
"Enamelware in the kitchen is always a bright and colorful accent," says Macias. While excellent for decorating, these items might not always be food-safe. "Enamelware pots—such as the popular Lotus design by Grete Prytz Kittelsen for Cathrineholm, Norway—are often found in less-than-perfect condition," says Hammond.  "They may not be safe for cooking, but still make great décor pieces. I have several on display in my home purely for decoration."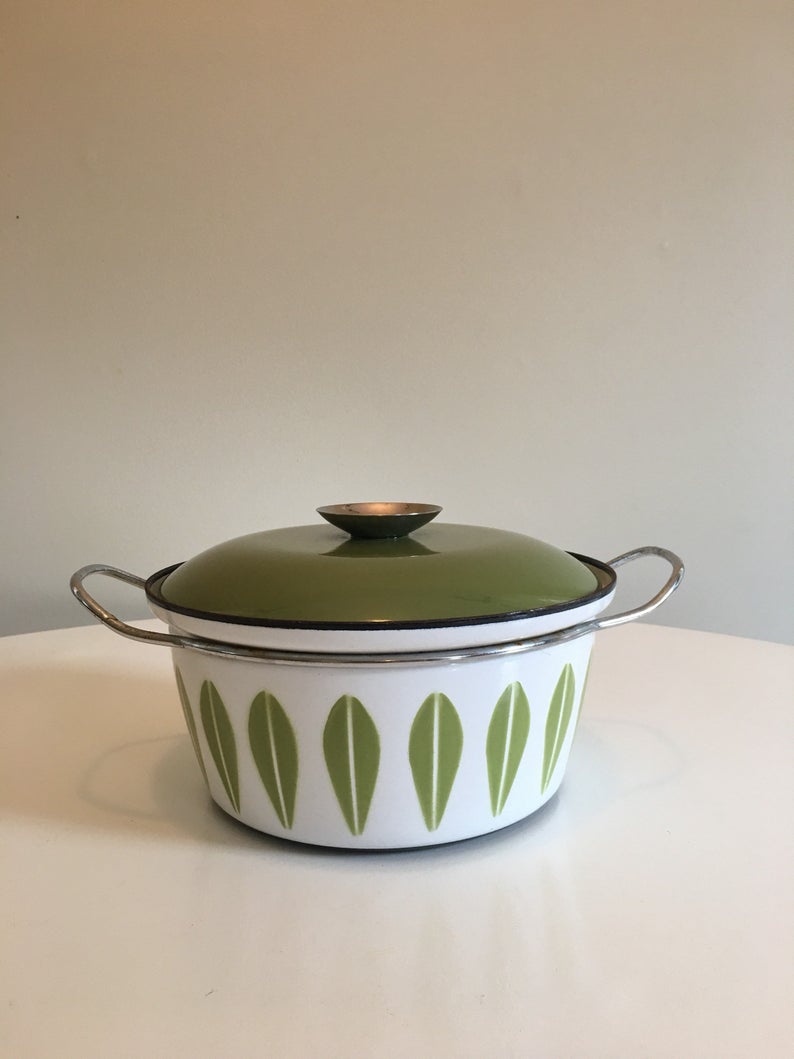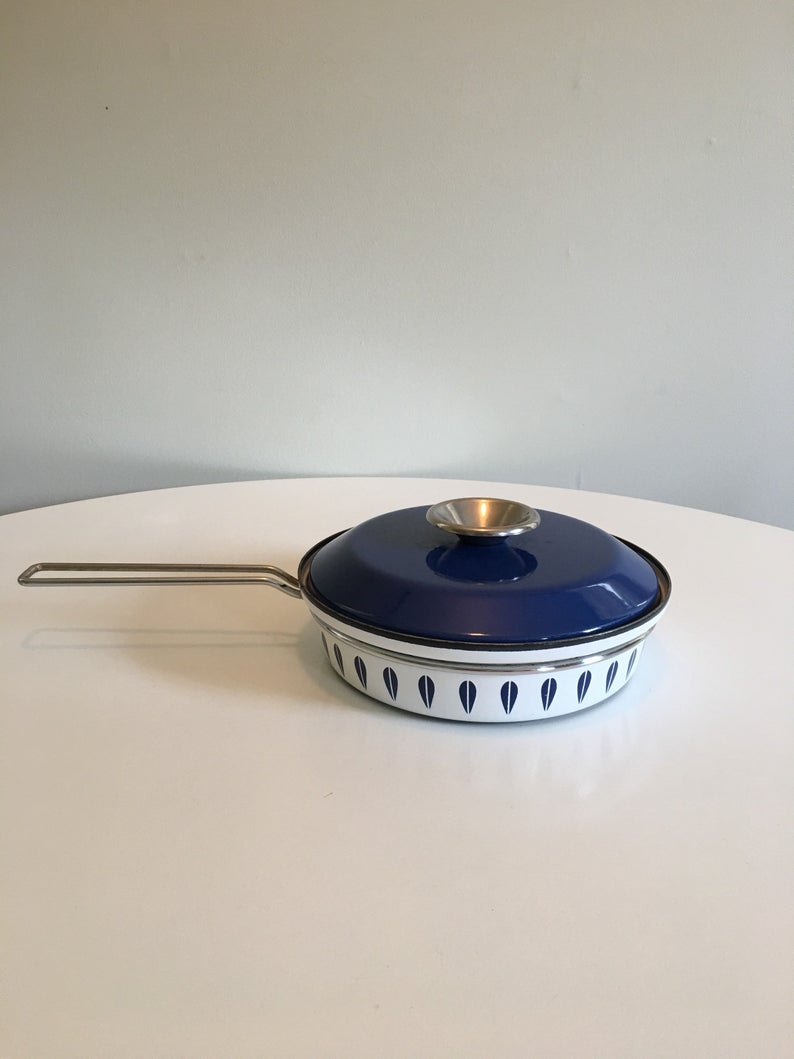 Ashtrays/Lighters
"With the popularity of smoking in the 1950s/1960s, it is no surprise that ashtrays were thoughtfully designed," says Hammond. "Mid century ashtrays make great décor pieces, even in a non-smoking house. They were made in all sorts of fun, atomic shapes. I love them for displaying air plants, spare change, jewelry and knick knacks."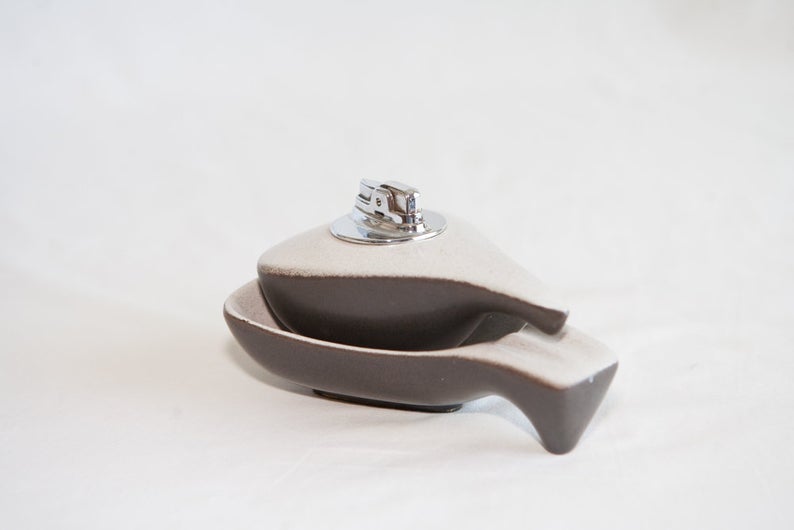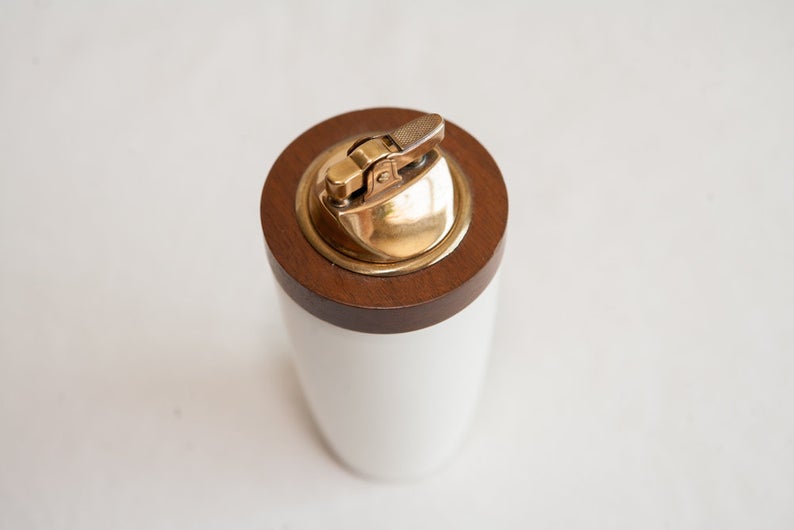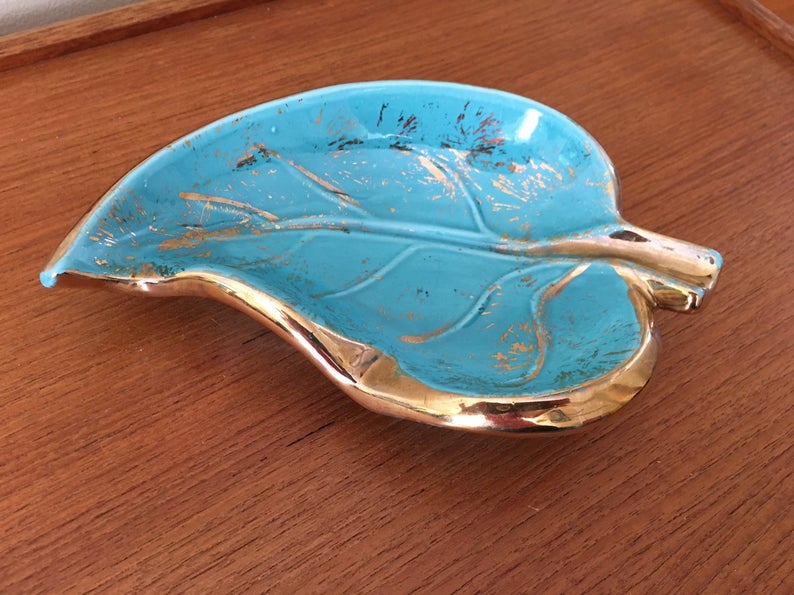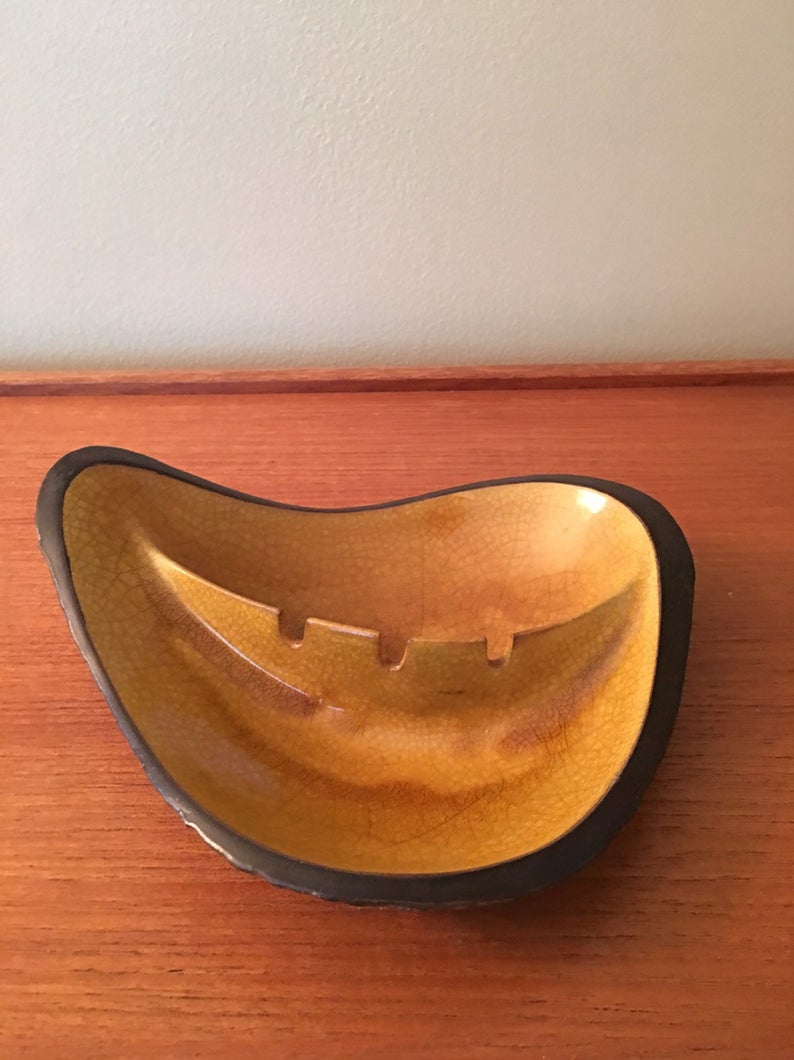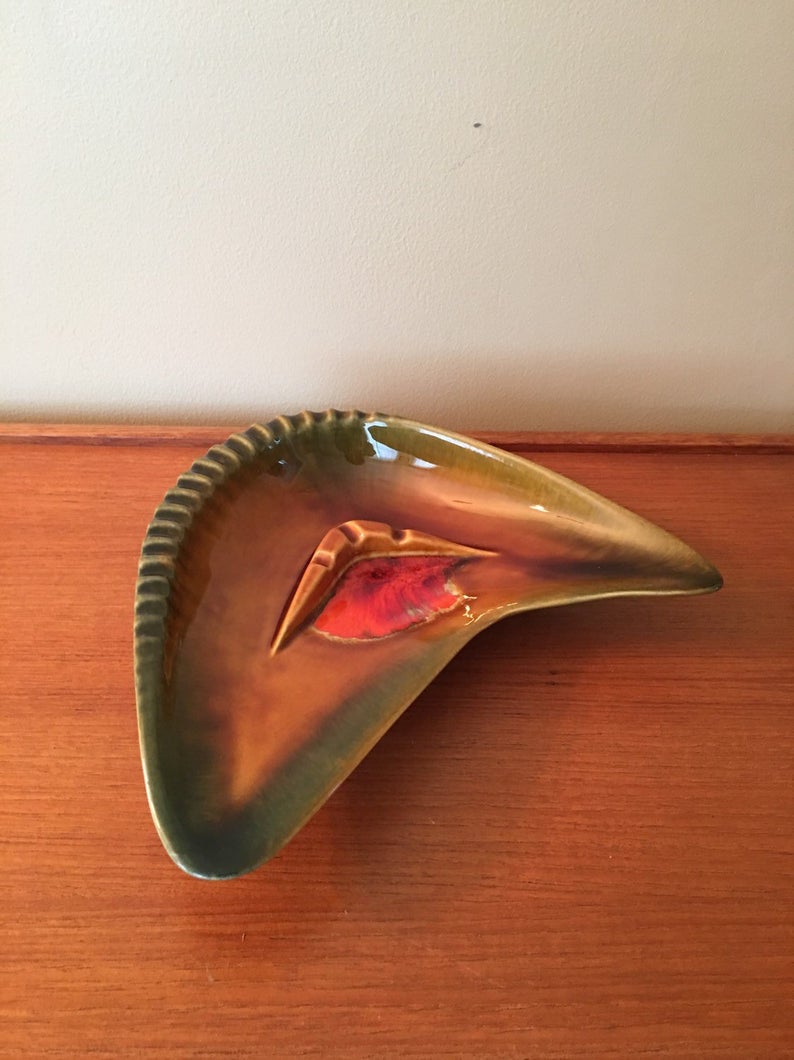 Lamps
Lamps can pull together any room and, as a functional item, can often be found in cool mid century designs. "Mid century lamps are available in a wide variety of shapes, sizes, materials," says Hammond.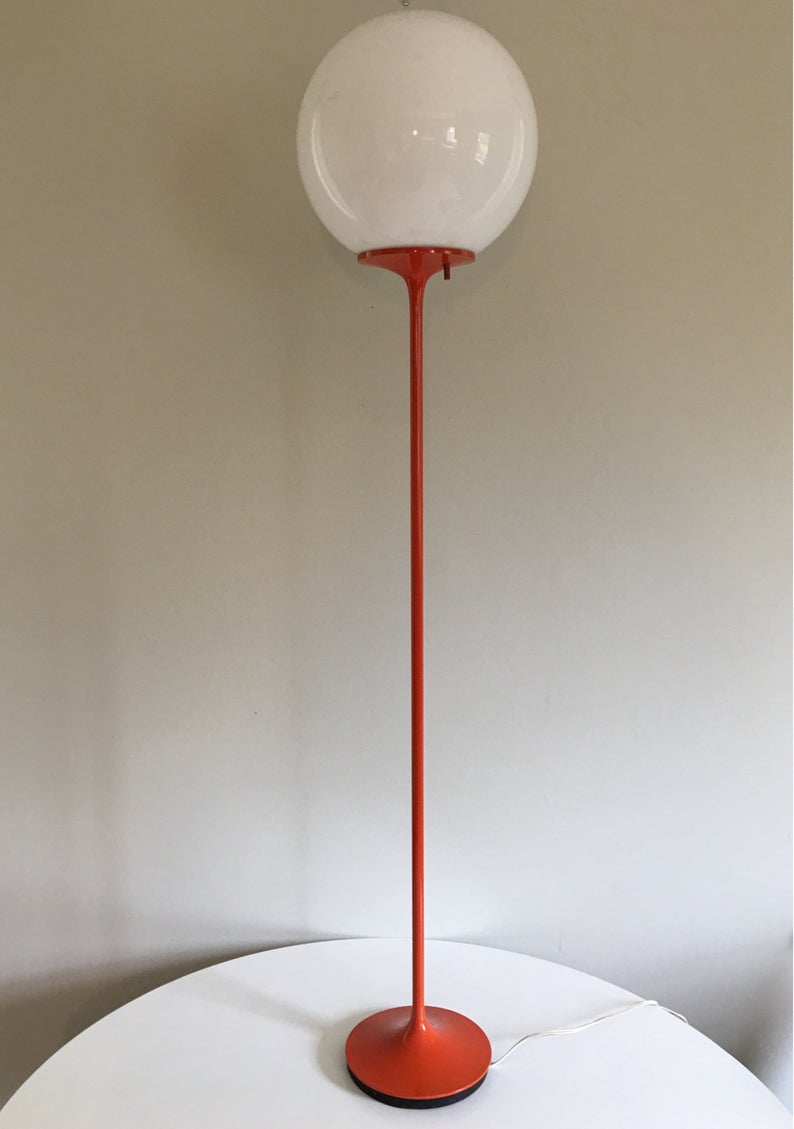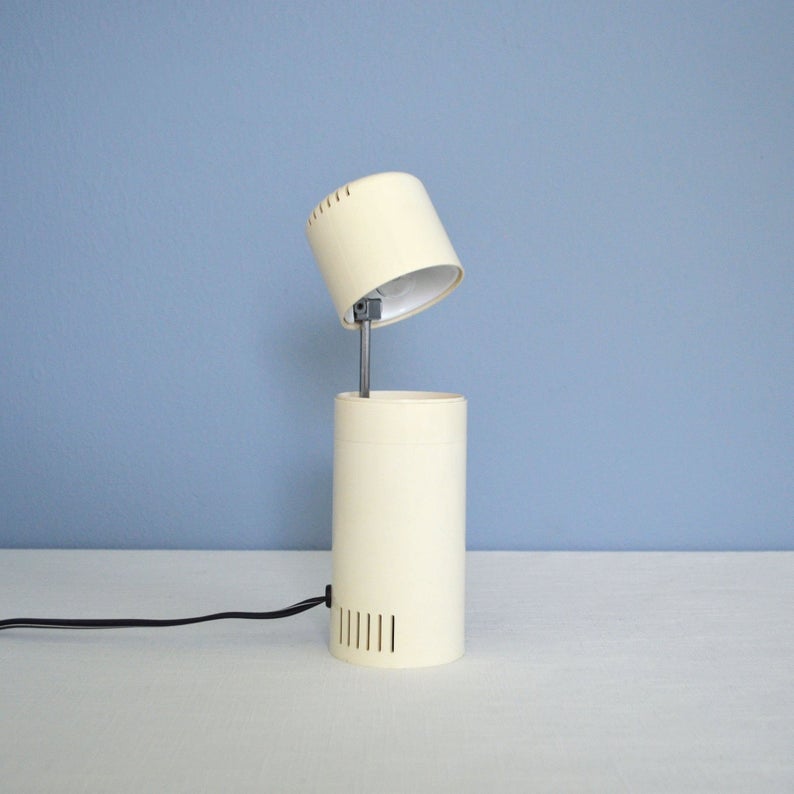 Seating
When it comes to big, functional statement pieces, seating is king. From couches to chairs to stools, all of these items can act as the central decorative item in a room, or act as an anchor to pull together a room's aesthetic.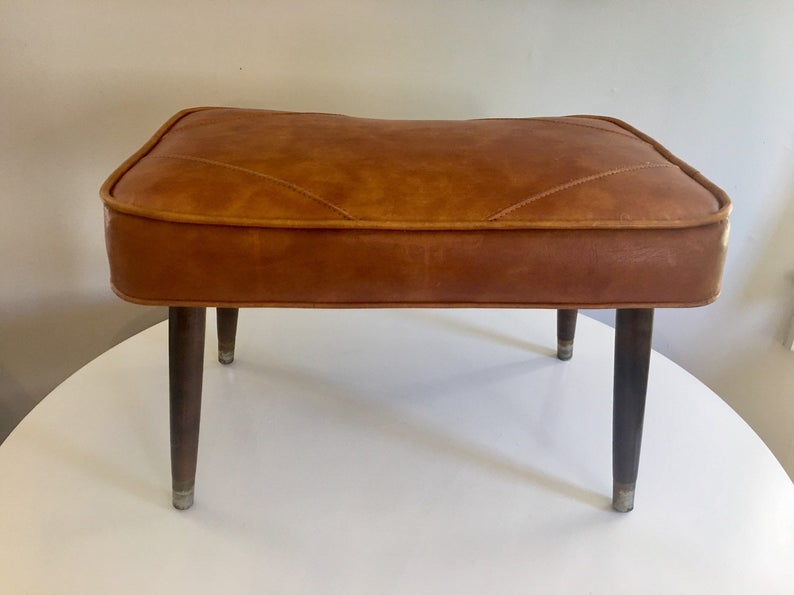 "A mid century must-have is furniture that fits in a room, not takes it over," says Roach. "A mid-century couch, perched on skinny legs, looks like a place to rest for a spell, but not too long. There's a flow of energy in that space underneath."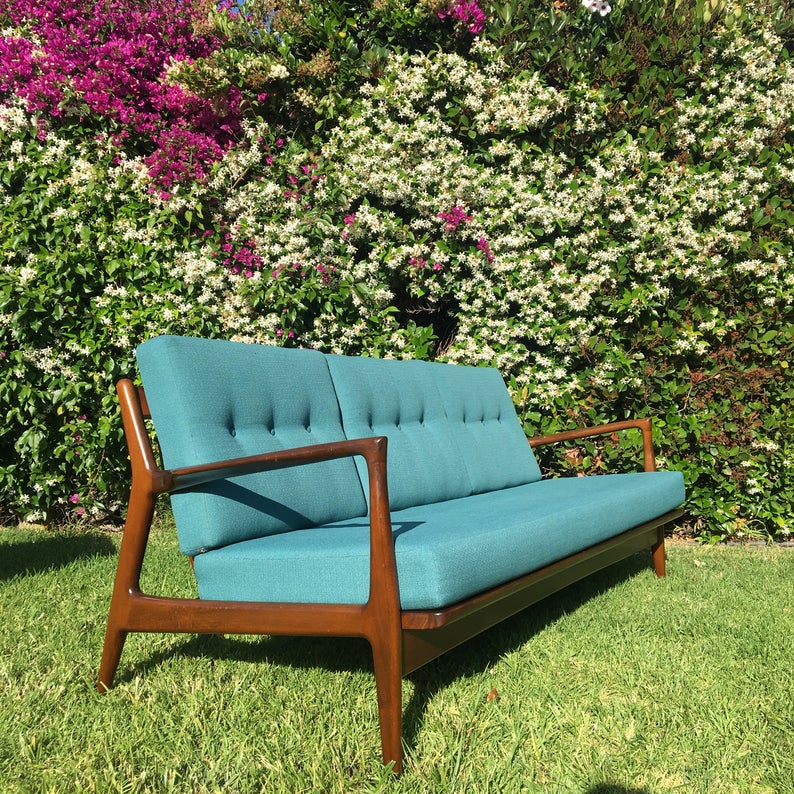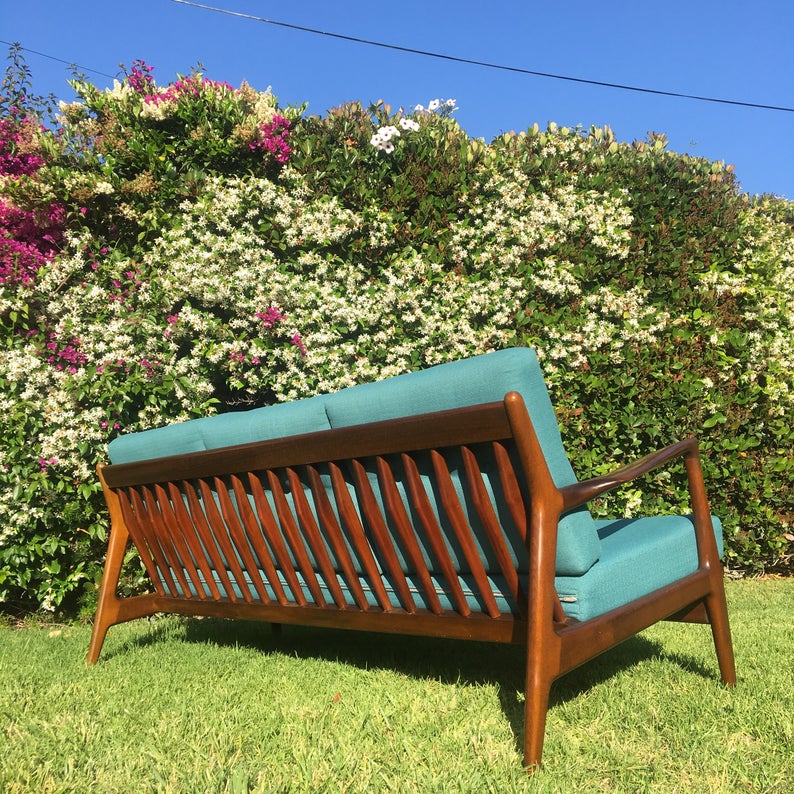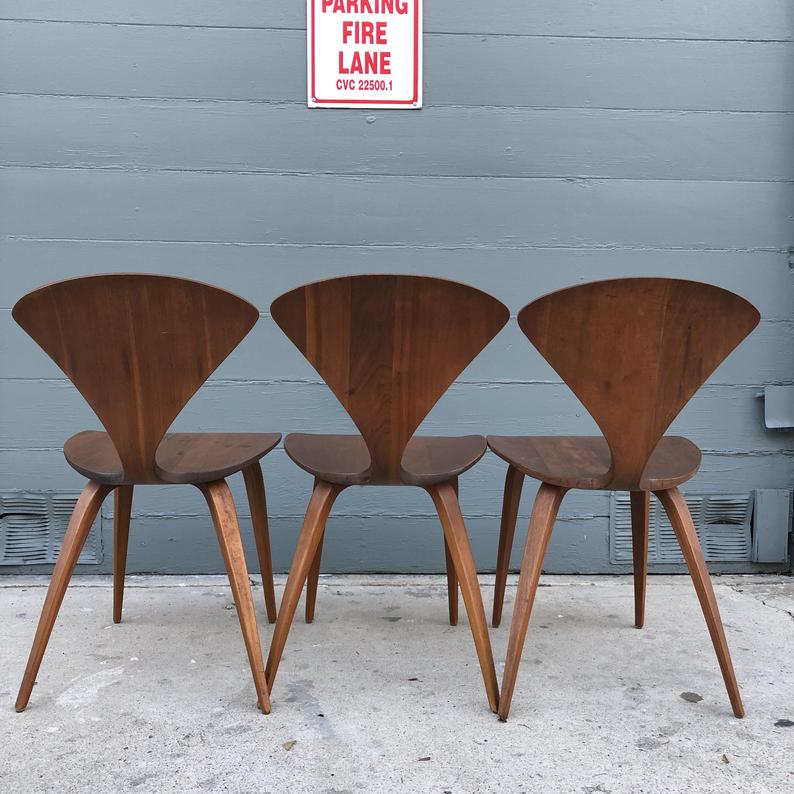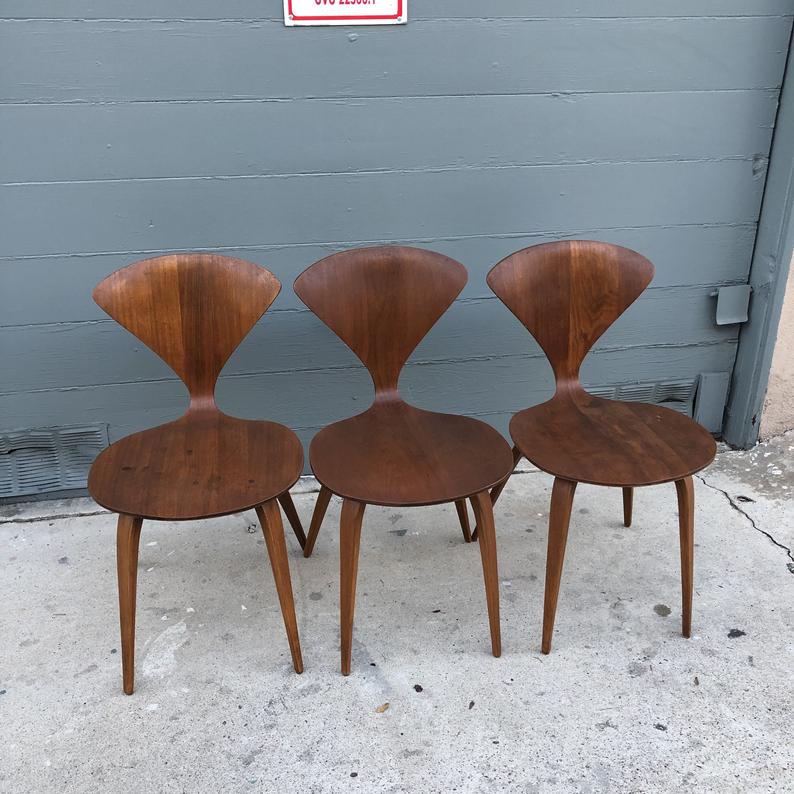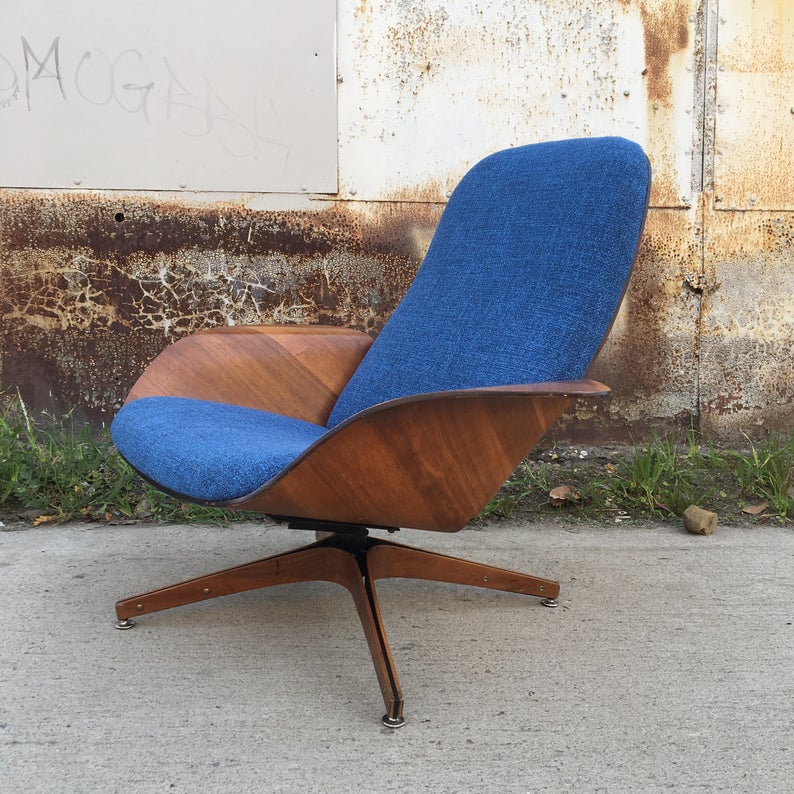 Tips for Mid Century Modern Interior Design
Mix-and-match is both welcome and celebrated in the design world. No matter what era—vintage, mid century, antique—your beloved estate sale find comes from, you can make a home for it. "Mid century can be mixed with any other design styles," says Hobbs. "Our rule is if you love it, put it with other things you love and it will work. Don't be scared to mix patterns, materials and design trends. Rules are so old-fashioned."
When pulling together your estate sale finds into a cohesive room, Macias recommends the following: "One or two statement pieces of furniture, an open shelving system to display collections, several lamps, and of course art or posters of the era. Choose your everyday objects selectively and get dinnerware, silverware, glassware and vases that carry the theme and style of your home."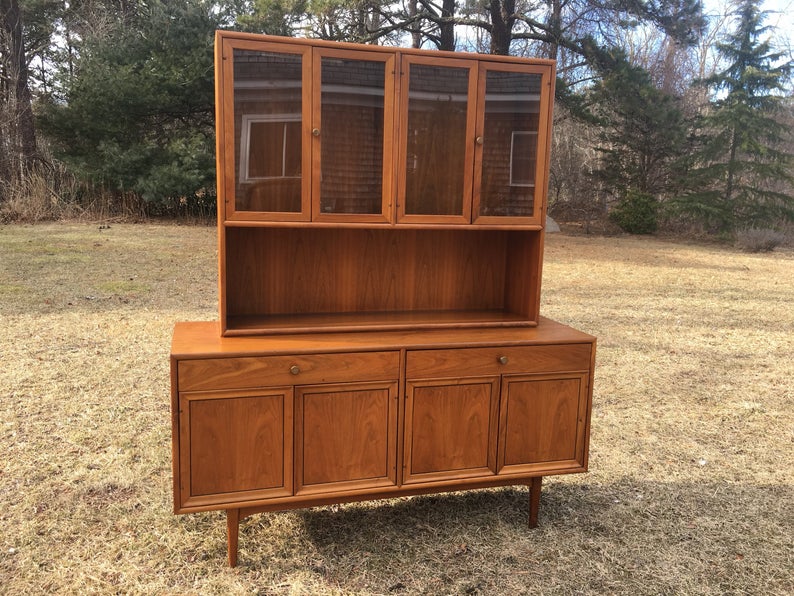 Hammond agrees that you need an appropriate piece of furniture for display collections. "A bar car is a must-have," she says. "They are great for displaying your collection of mid century modern barware."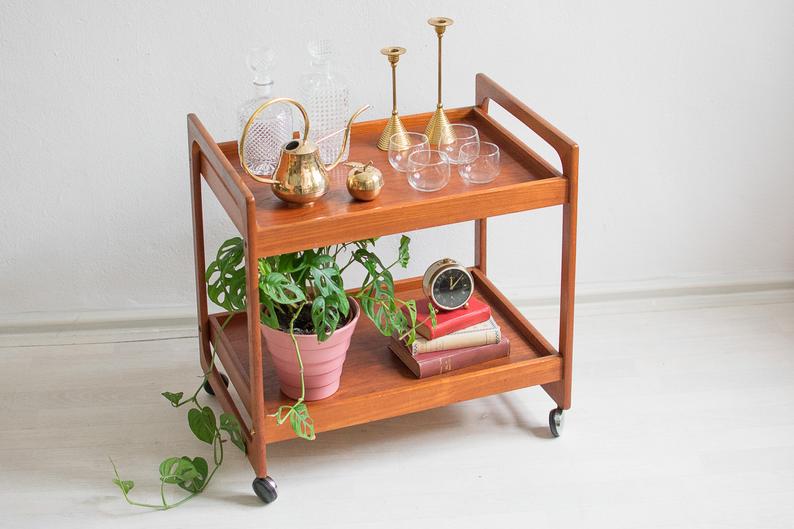 Incorporating your estate sale finds into your home is primarily a spacing game. Once you've found a space for your item, you can pull the look together with finishing touches. "Find the spot for it," says Macias. "If it's furniture, bring it together with a pillow or a rug. If it's odd and unique, make it the centerpiece of the room. Multiples are always better."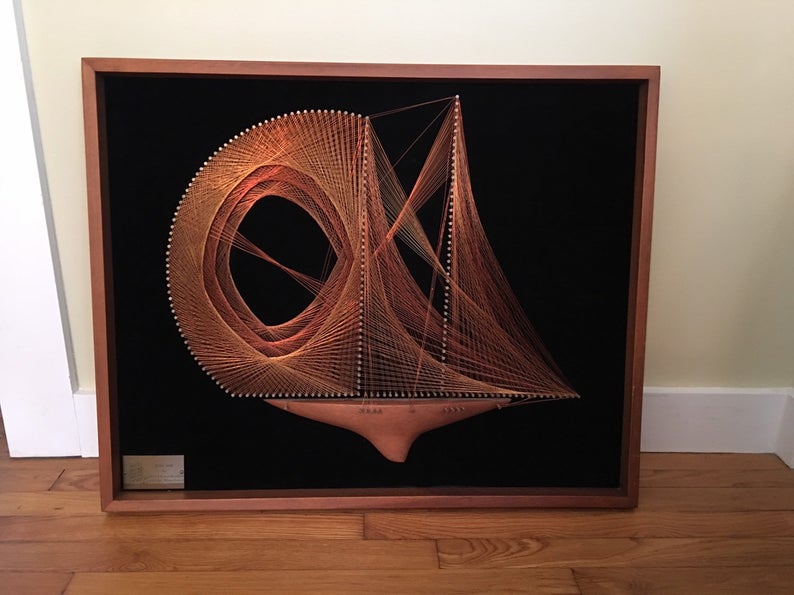 Your Estate Sale Finds, Your Style
Most designers will tell you that rule-breaking is welcome when it comes to incorporating estate sale finds into interior design. "Luckily your style is singular, not made from a mold, and what you say goes," says Roach. "If you decorate with things you love, the age or era of the pieces will be secondary to your own aesthetic. You can't really do anything 'wrong.' You might stir up cocktails with a glass swizzle in a pinch-spout pitcher with palm-tree shaped ice from silicone trays and serve them in stemless wine glasses—somehow it'll all make sense."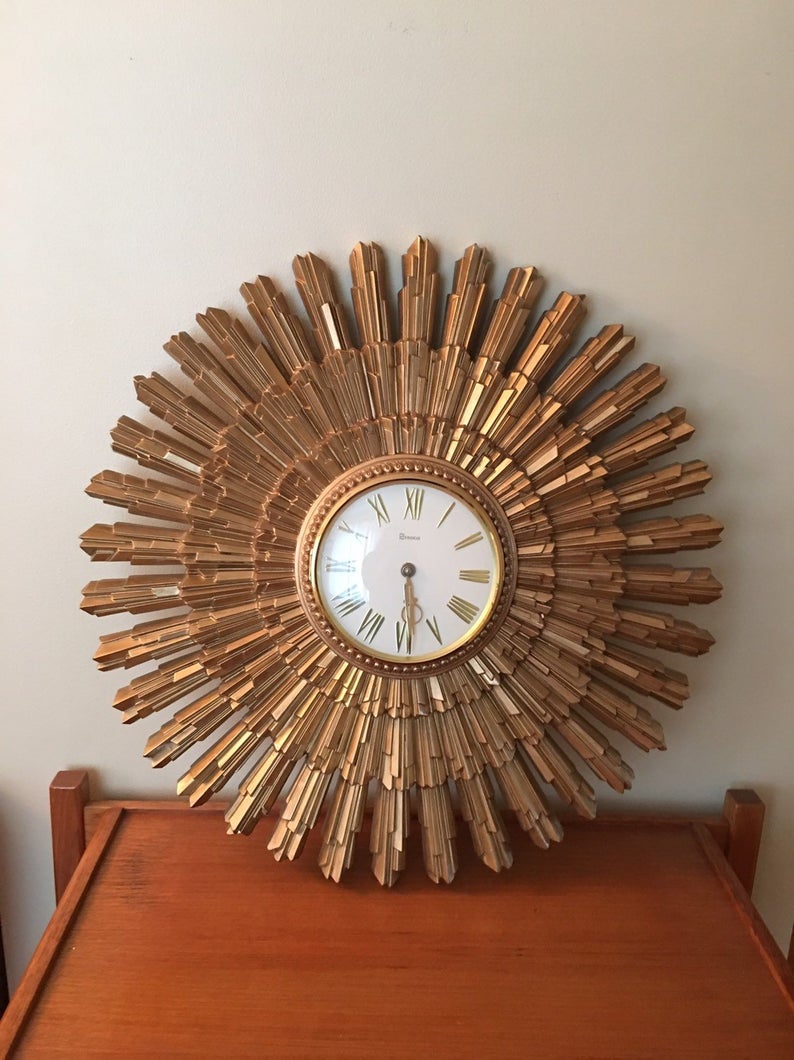 You don't have to live in a mid century modern ranch to enjoy mid century modern style. "Start small with a couple of pieces—maybe a Danish Modern credenza to put your TV on, or a dresser in a guest room, or a few decorative pieces. Build from there."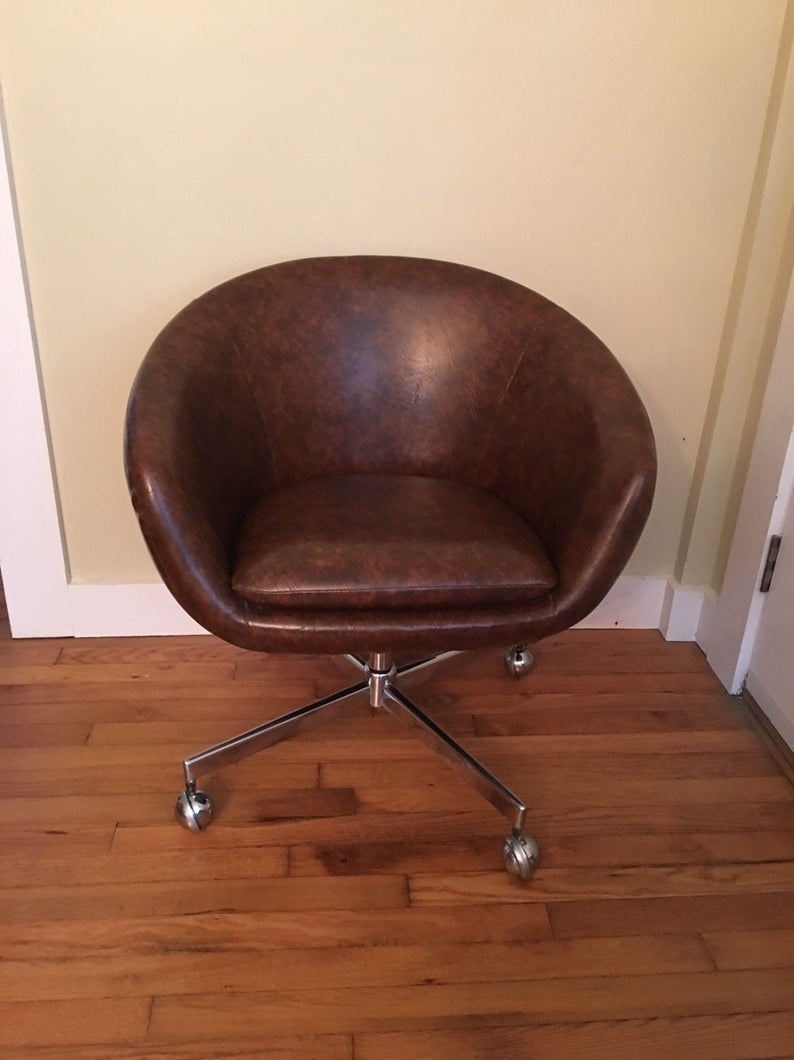 Even if you like items from different eras and design aesthetics, Macias advises decorators to simply buy what they like. "If you only surround yourself with things that 'talk' to you, soon there is a dialogue happening," she says. "Always think of the colors that you like best, try and stay within a palette. Break the rules once in a while and create contrast. Uniform interiors are boring!"