If you're into midcentury modern (and these days who isn't?), you know that MCM chairs are more than just places to sit – they're centerpieces of style. Most reproductions of the midcentury chairs we found can go for thousands of dollars at modern design stores. However, you might be able to find a better deal on the originals at estate sales – especially if the chairs need refinishing or reupholstery. That's part of the thrill of the hunt!
Here's our list of some of the most timeless midcentury modern chairs to keep an eye out for at estate sales. Photos are from past sales listed on EstateSales.org unless otherwise noted.
1. The Diamond Chair
Designed in 1952 by Henry Bertoia for Knoll, the Diamond Chair, an indoor/outdoor chair created out of bent industrial iron rods has taken a rightful seat among midcentury modern classics. Bertoia, who worked primarily in sculpture, believed "chairs are studies in space, form, and metal, too."  While the Diamond might not look very comfortable, you'd be surprised how well this chair effortlessly molds to your body. This marriage of form and function is why it has endured.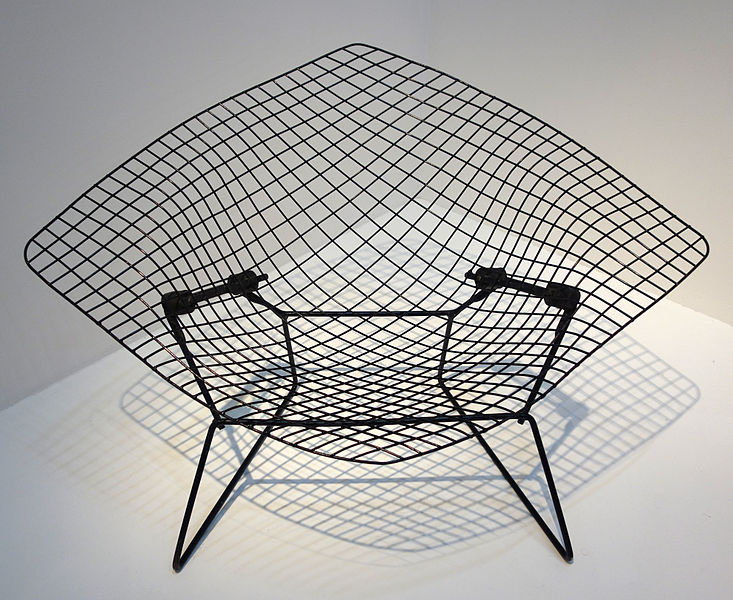 2. The Cesca Chair
Designed in 1928 by Marcel Breuer, the Cesca chair (so-named after Breuer's daughter, Francesca) blends caning and wood, or sometimes rich leather, with industrial cantilevered steel tubes for a unique look that has lasted well into the 21st century. Available with or without arms, the Cesca has been used all over the world, including restaurants you've probably dined in.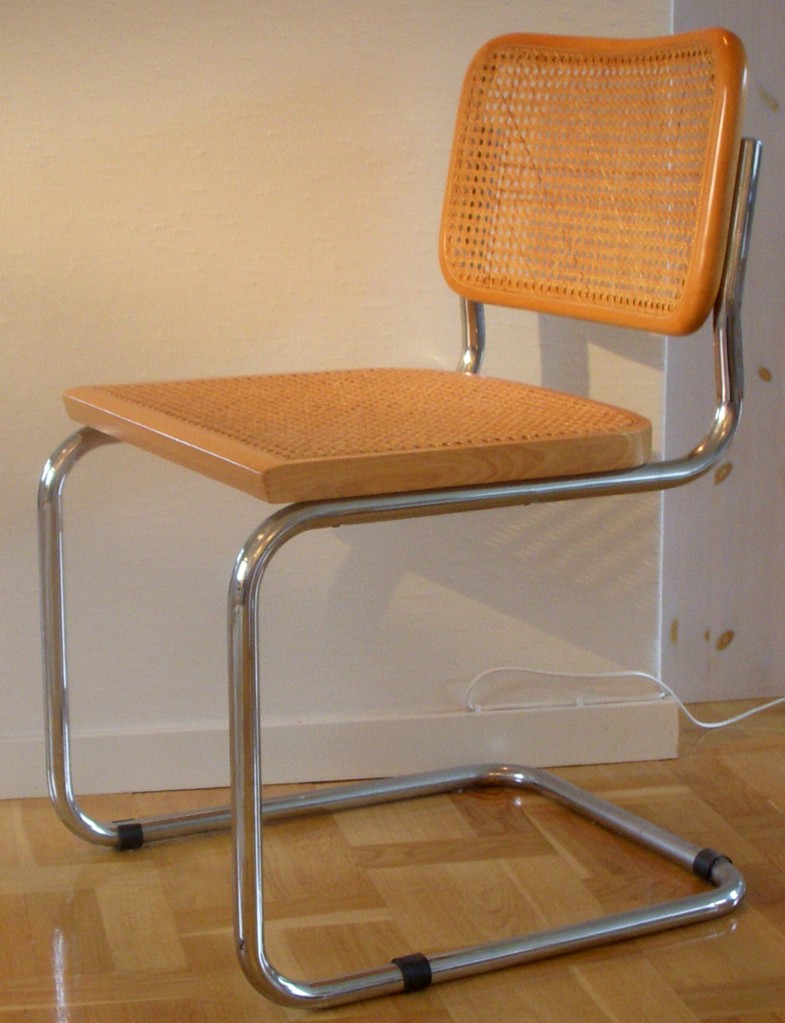 Also designed by Marcel Breuer the Wassily was actually the first chair to incorporate cantilevered steel tubes for legs. Sometimes referred to as the Model B3 chair, "the Wassily" just sounds more exotic. There's a story behind it, too. While the chair wasn't originally named for Russian artist Wassily Kandinsky, he was a huge fan of the seat style; somewhere along the way, the name stuck, and it's been called the Wassily ever since.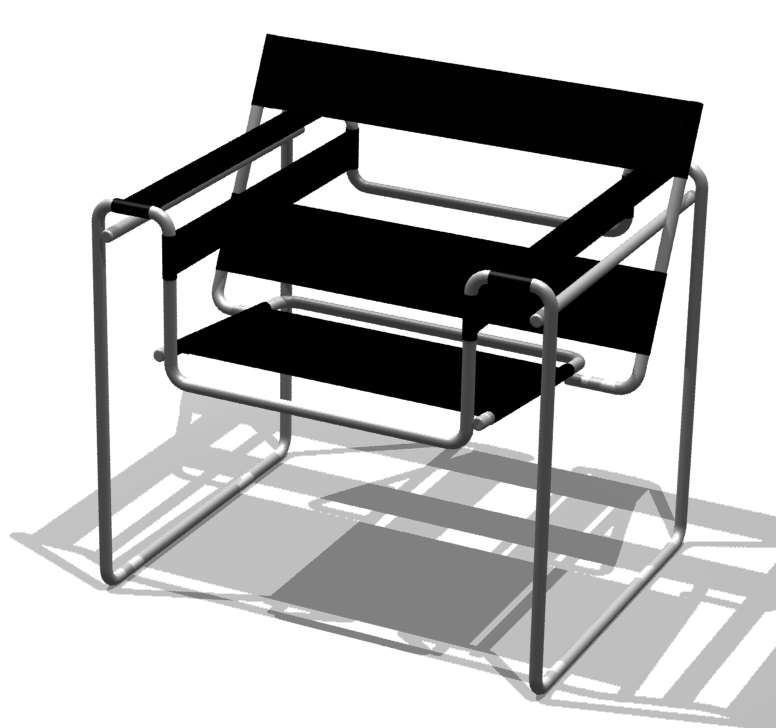 4. Eames Molded Fiberglass Chair
Designed by Charles and Ray Eames for Herman Miller, these iconic chairs were first dreamed up in 1950. Intended to be a low cost, easily interchangeable chair (with different bases and colors), these chairs were perfect for mass production. With its sleek industrial look and ability to be stacked, these chairs are still used in commercial spaces today. However, they're no longer made out of fiberglass because it's harmful to the environment. Available with or without arms and as a rocker, like the one pictured.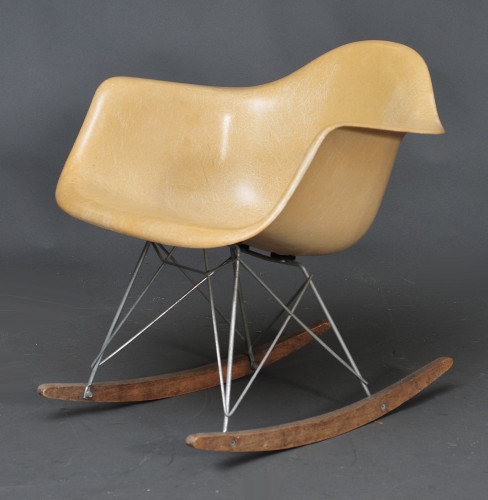 5. The Egg Chair
The iconic Egg Chair was designed by Arne Jacobsen for the SAS Royal Hotel in Copenhagen. What makes the Egg Chair unique is how it's perfectly molded to fit the body's curves. On a base that rotates, the Egg conveniently swivels around, which makes it great for lounging and conversation. Plus, they just look cool.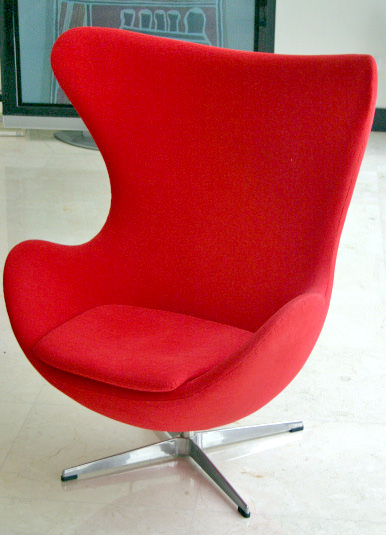 6. The Barcelona
The famous Barcelona Chair was designed by Ludwig Mies van der Rohe for Barcelona's 1929 International Exposition. Inspired by ancient Roman campaign chairs, these chairs have criss-cross bases which can easily be folded for easy transport. You can still find the Barcelona in modern design stores today.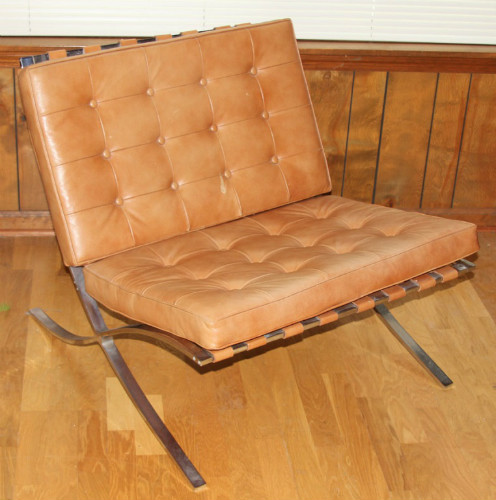 7. The BKF / Butterfly Chair
Part of the iconic Knoll portfolio, the "Butterfly Chair" or "BKF" was named for designers Bonet, Kurchan, and Hardoy. The Butterfly/BKF was created to be easily transported, much like the Barcelona, and is simple in design: just a single cloth stretched across a steel frame. This classic chair is still around, especially as an outdoor favorite.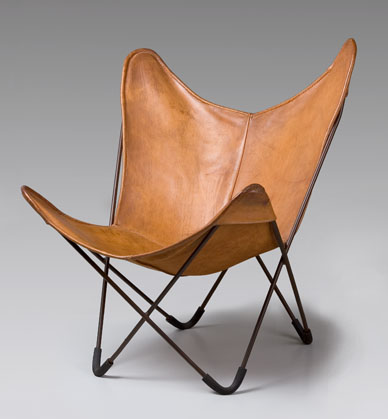 8. The Tulip Chair
Designed in 1956 by Eero Saarinen, the Tulip Chair was monumental because it eschewed legs in favor of a single pedestal. Saarinen wanted his chairs to be more than just places to sit; he viewed each chair as a piece of art, similar to a sculpture. Made from easily replicated materials such as aluminum, plastic, and fiberglass, the Tulip Chair blends classic modernism with a sleek post-industrial look.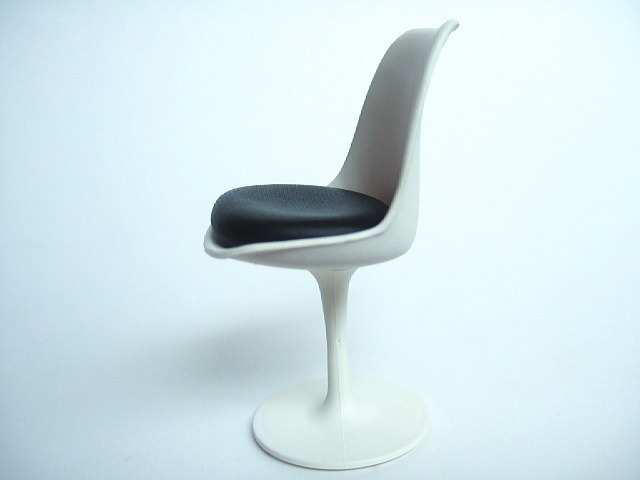 9. The Bubble Chair
Get this: the Bubble Chair hangs from the ceiling instead of standing on legs. That's enough to set it apart from the rest. The perfect place to curl up with a good novel, the Bubble Chair is constructed out of light, transparent materials that make it look like a soap bubble, according to Eero Aarnio who designed it in 1968. Popular for fashion shoots, and even mobile phone pods, the Bubble should not be left off any list of iconic midcentury chairs.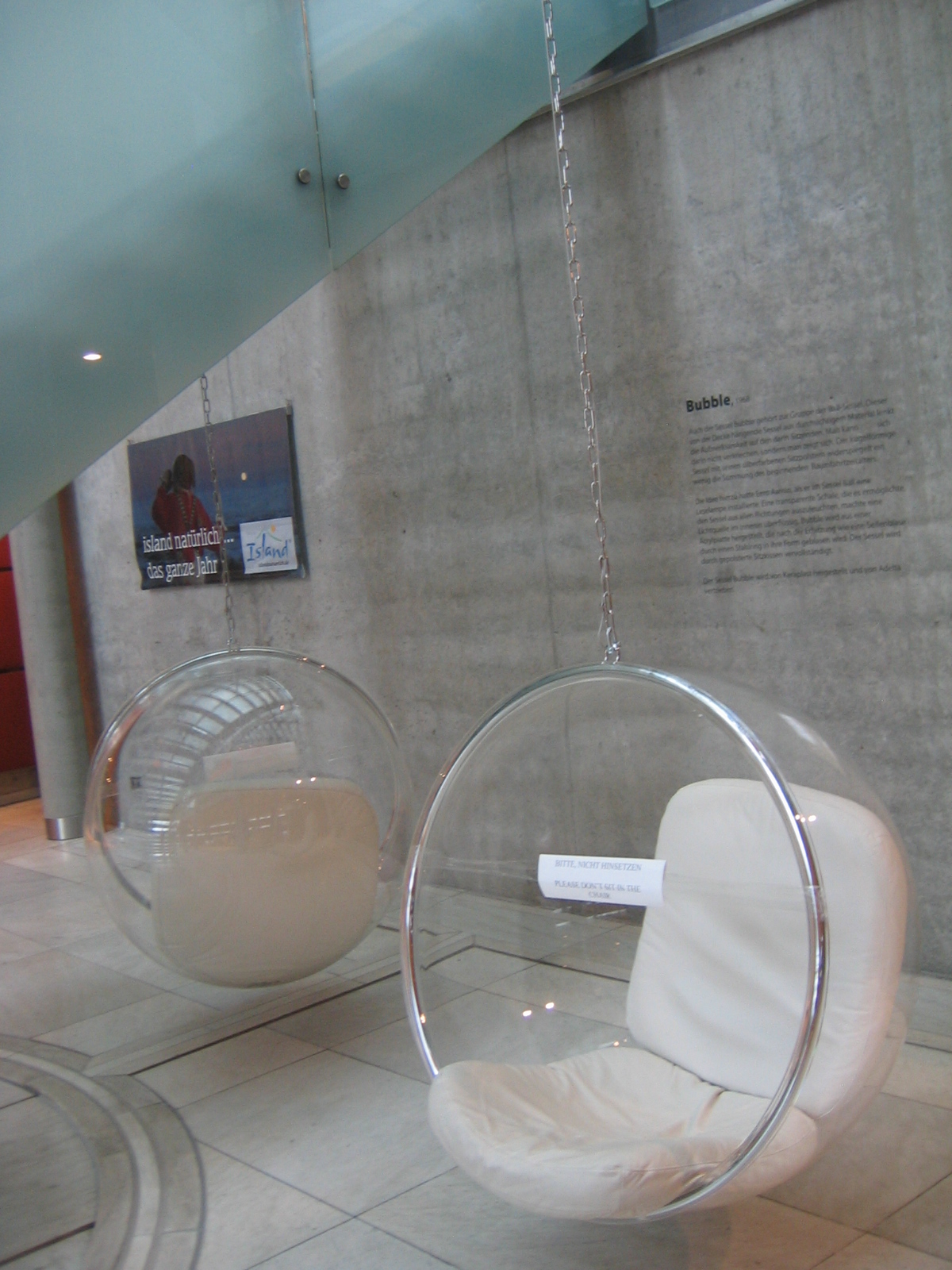 Danish designer Hans Wegner, aka "the Master of Chairs" was trained as a cabinet-maker which made him a pro when it came to working with wood. Wegner eventually parlayed this skill into furniture design and was monumental in ushering in the Danish teak craze – which is still going strong today. The Sawbuck Chair, an early design from 1952 whose legs resemble a sawbuck or saw horse, has also stood the test of time.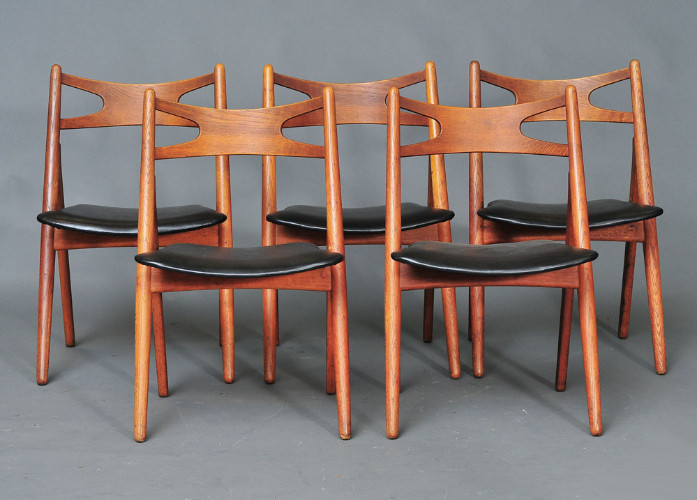 11. The Papa Bear Chair
The Master of Chairs finds his footing again with the cozy Papa Bear chair, so named for its arms that a critic pointed out "seems to embrace you as you sit." With a matching ottoman, there's no doubt Wegner's Papa Bear Chair is one of the most popular mid century designs.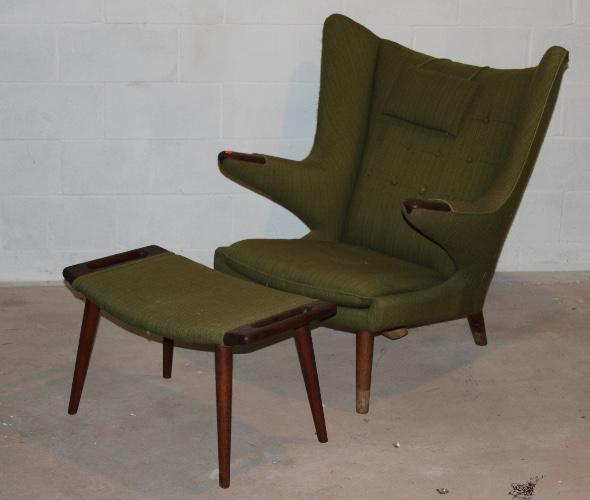 12. The Shell Chair
With the Shell Chair, wood whiz Hans Wegner tries his hand at designing a chair out of plywood instead. With wing-like seats and 3 curved, tapered legs, this chair made its debut in 1963. While it was discontinued for a few years, the Shell Chair made a comeback in a big way in the 90s and celebrated 50 years in 2013.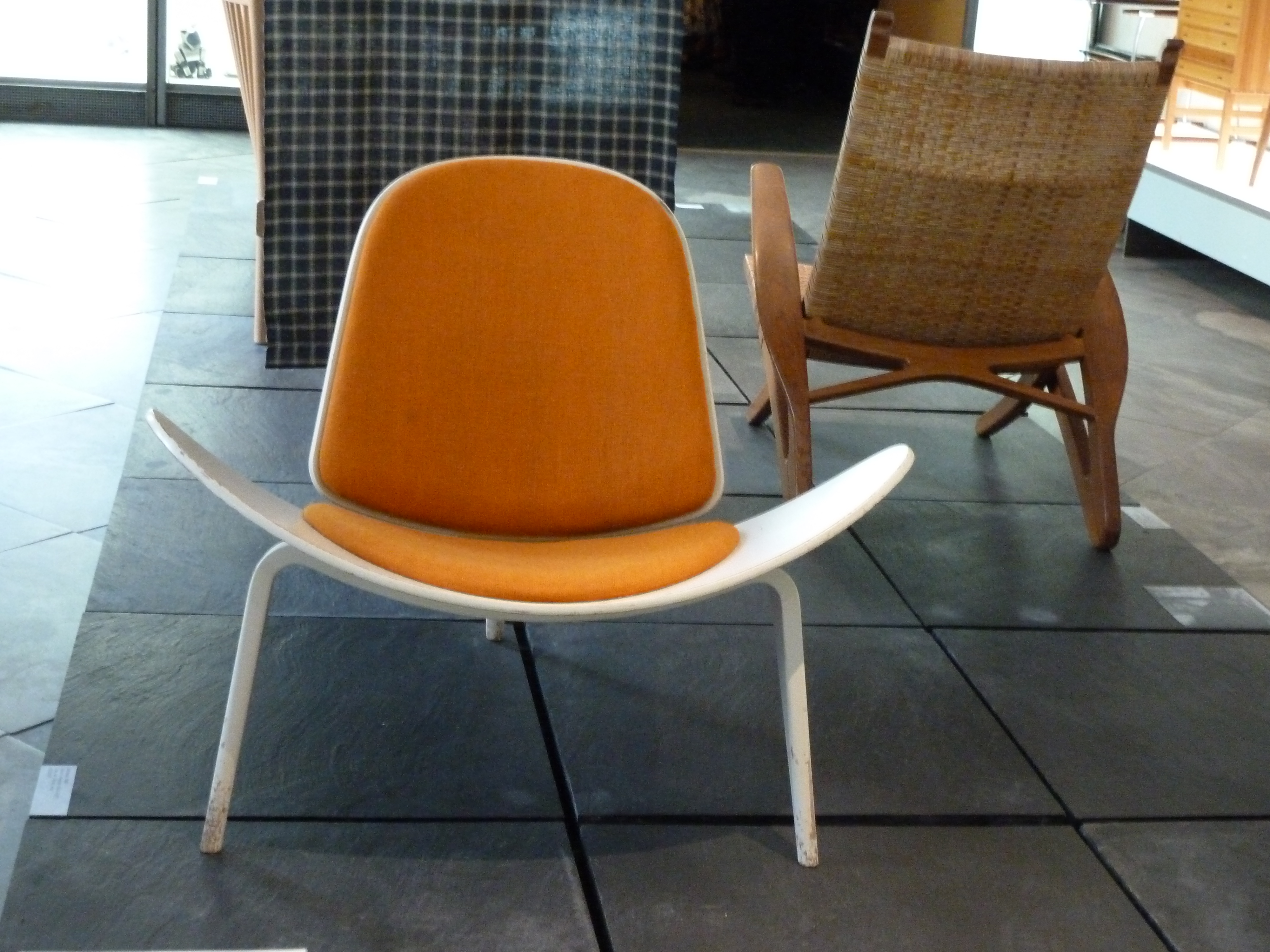 13. The Panton Chair
This S-shaped stackable chair is manufactured entirely from one piece of plastic, the brain child of designer Ludwig Mies van der Rohe.  First made out of polystyrene plastic, it was soon switched to polyurethane, then, polypropylene. This chair's sleek, curvy design sends up the Space Age look that was so popular in the 1960s and is still a collector's favorite.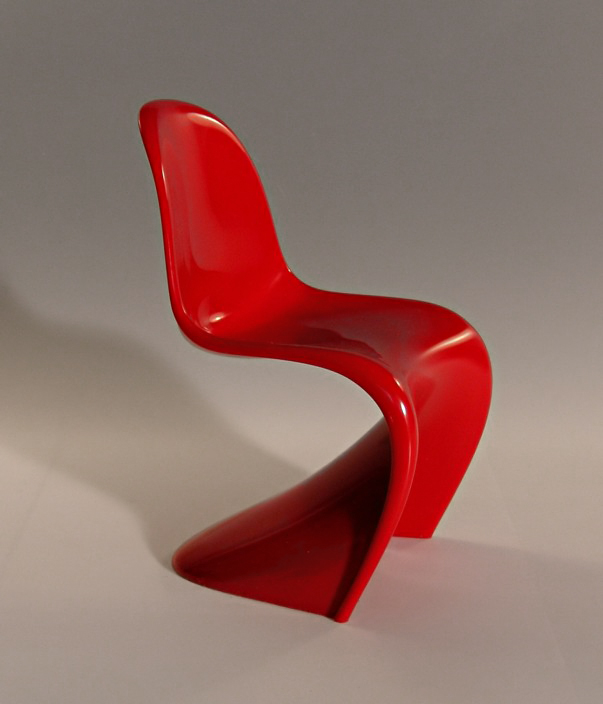 Want more MCM? Check out 7 Midcentury Modern Brands to Find at Estate Sales
What are your favorite midcentury modern chairs? Let us know in the comments!