Like all things retro, Bakelite is making a comeback in a big way, and we've been seeing a lot of it at estate sales lately.
Bakelite is the world's first synthetic plastic and was invented by Leo Baekeland in 1907, who called it "a non-melting, non-dissolving solid like nothing found in nature." The scientific name is ispolyoxybenzylmethylenglycolanhydride. Lucky for us, the name "Bakelite" (pronounced "bake-light") is a lot less of a mouthful!
Part of Bakelite's popularity is due to its smooth shiny texture and bright colors – it's "young, fun, and unselfconsciously stylish." Bakelite is also easy to work with since it's easily moldable, production scalable, and the final product retains its original shape without scratching or bending. Because it's cheap to produce, it was used in many products during the midcentury, like machine guns, saxophone mouth pieces, poker chips, kitchenware, buttons, and cameras, before it was eventually replaced with better, cheaper plastics.
While Bakelite wasn't viewed as ground-breaking back in the day, like everything midcentury modern, it has become highly collectible. So keep an eye out at estate sales and buyer beware of fakes!
1. Bakelite Bangles
2. Bakelite "Beauties"
3. Bakelite Prayer Beads
4. Bakelite Rotary Phone
5. Bakelite Horse Pin
6. Bakelite Flatware
7. Bakelite Napkin Rings
8. Bakelite Vintage Purses
9. Bakelite Vintage Radio
10. Bakelite Mah Jong Tiles
11. Bakelite Toy Car
12. Bakelite Chairs
13. Bakelite Vintage Jar Lid
14. Vintage Bakelite Button Box
<
15. Bakelite Backgammon Pieces Set
16. Bakelite Dice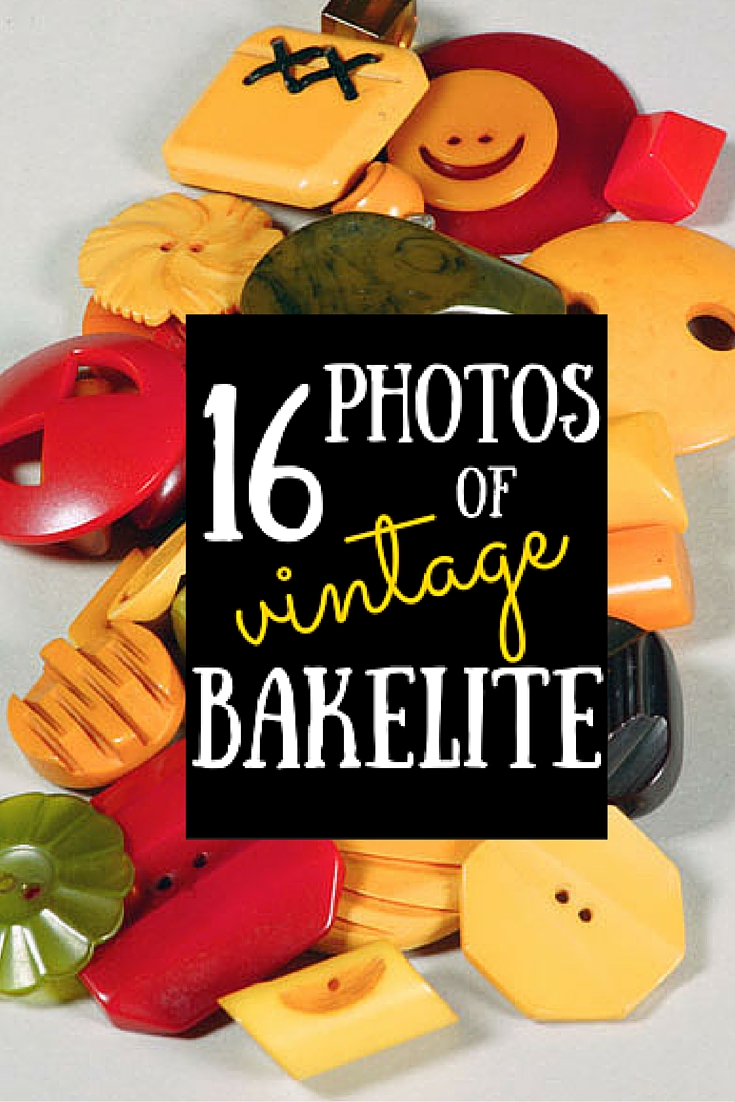 What Bakelite estate sale finds have you come across? Share your photos in the comments below!