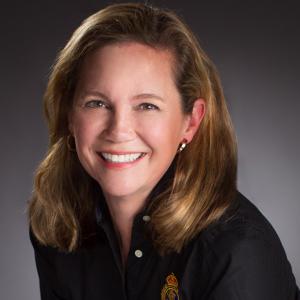 Our family run business is here to help your family! CalEstates offers you a unique package, designed to make your life easier - It is The Complete Estate Package and provides you with start to finish estate services. With this package, your Real Estate is prepared and sold, all contents within the home & storage are priced and sold. We offer this to clients in the San Francisco Bay and Central California areas. We recognize that when an estate changes hands, whatever the reason, it's costly. In order to assist our clients with this aspect, we offer a complete estate valuation, sale & coordination of all facets needed to prepare the home for sale, with no upfront cost to you. Our listing commission will include all of this and be taken care of during escrow at closing. Leave it to us to make your life transition easier! We began assisting families and trustees with estates in 1986 in Piedmont & Berkeley, CA. Since that time we have assisted dozens and sold over a million dollars worth of goods. In 2011 we added Live auctions & additional designations; Benefit Auctioneer, & Graduate Personal Property Appraisal (with the important USPAP compliance component), in order to better assist our clients no matter their goals or circumstances. Our goal is to assist you from start to finish so you can move on with as little stress (and cost) as possible. We can handle your real estate - CalBRE 02017954, personal property, commercial property and work directly with the professionals of your estate and/or business. You can read a great deal more on our website (www.CalEstates.com), including the many testimonials we have received over the years, from Seattle to Carmel. Please note: We have been hearing from a lot of clients that many estate liquidation companies are requiring a minimum gross value for the estate in order to even consider taking it. We Do Not impose any sort of minimum. If in the course of our consultation with you, we determine together, that holding back your real estate sale would not be advantageous to you, as a result of a smaller and less valuable estate, we will offer recommendations to you so that YOU, in the end WIN!
---
Based out of Berkeley, CA also serving Berkeley , CA , Oakland , CA , Orinda , CA and San Francisco , CA
---
In-person Estate Sales
Online Auctions
Appraisal Services
Real Estate Sales
Off-site Sales
Live Auctions
Clean-out Services
Estate Valuations
Estate Concierge Services
Commercial Auctions & Valuations
Real Estate Auction Services
---
Memberships & Associations
National Auctioneers Association
California RealEstate Associate
BAS - Benefit Auction Specialist
GPPA/USPAP - Graduate Personal Property Appraiser
CalBRE # 02017954
CES - Certified Estate Specialist
---
Licensed Auctioneer (N/A)
This company does not have any active sales.
This company does not have any items for sale at this time.
What People Say About CalEstates
There are many many more testimonials on our website! Have a look. This is a small sample.
Various
"I went to a sale in Seattle and met Lisa and crew, and saved their card. Since I sell Real Estate, I figured this service could be a benefit to my clients. I have referred Lisa to other Realtors & clients with stellar feedback. I have seen Lisa & crew at my listings and they are hard-working energetic people that do an amazing job – Thank you!" – Jill S. Windermere Realty - Seattle
Jill S.
"I got a call from a lawyer in Seattle, telling me my aunt passed away and left me everything. I live in New York City and didn't even know this aunt, but she had no one else. I met with Lisa upon the recommendation of a good friend, we agreed on terms, I gave her the keys to my aunts home, and flew home. The house was packed to the gills; most of it looked like junk to me. Lisa and her team saw more. A few weeks later, I received a check for $30,000 and was in total shock. What a wonderful gift from my aunt. Thanks Lisa!" – Susan C.
Susan C.
"Lisa Taylor and her team helped my wife and I on a number of occasions with consignment of high value pieces. She was just super in immediately understanding the help we were asking her to provide and coming up with recommendations. The plan she presented was as good as it gets. She achieved all of our objectives with professional and personal aplomb. She has great enthusiasm and energy as well. We would unhesitatingly recommend her with the highest confidence that she will meet or exceed almost anyone's expectations". – Gene & Liz B.
Gene & Liz Brenzel
"My mother passed away and when we accepted an offer for her house that closed in 10 days, I had less than a week to clear the rest of her house. I decided to do an estate sale with Lisa Taylor's assistance. She was awesome! Together we set up, she priced everything and we had the sale all within a week. This was a superhuman undertaking that could not have been done without Lisa. She was knowledgeable, calm, dependable, and friendly to people at the sale. I enthusiastically recommend Lisa Taylor for your estate sale". Julie Craig
Julie Craig