For more than two years, Patty Suarez has been attending an estate sale almost every Sunday. "I can not believe how much stuff people collect in a lifetime and now it's available to me at a great low price," she says. "I love the dirt cheap prices for some amazing treasures." This is a sentiment echoed by many estate sale shoppers.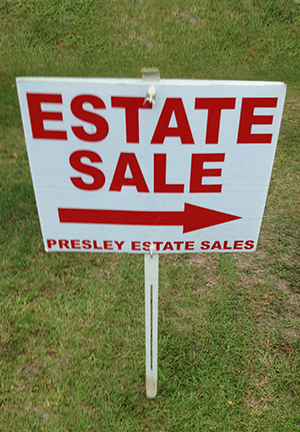 Mike Judkins, president and CEO of EstateSales.org, got into estate sales by way of yard sales (which, he admits, are very different). "After my first weekend of 'yard sailing,' I was hooked," he says. "Each sale would be completely different. Sales may or may not have something that was useful, interesting, or resellable, and it was also just a fun way to get out into the community and feel connected. It wasn't until a bit later that I realized that estate sales were like yard sales, only much bigger and more interesting, since you are exploring not just a short time period of someones life as it is with a yard sale, but a full lifetime of accumulation."
Estate sales can be full of surprises—who knows, you might end up buying one of President Jimmy Carter's photo albums or a bat that belonged to Babe Ruth (both of which have been found at estate sales).
Estate sales are a brilliant embodiment of the philosophy, "One man's trash is another man's treasure." But, as they've increased in popularity in recent years, it can be a little intimidating to attend an estate sale unless you know what to expect. Don't worry – we've got you covered! Use this guide to learn about what estates sales are, how they work, and how you can find the best deals while shopping estate sales.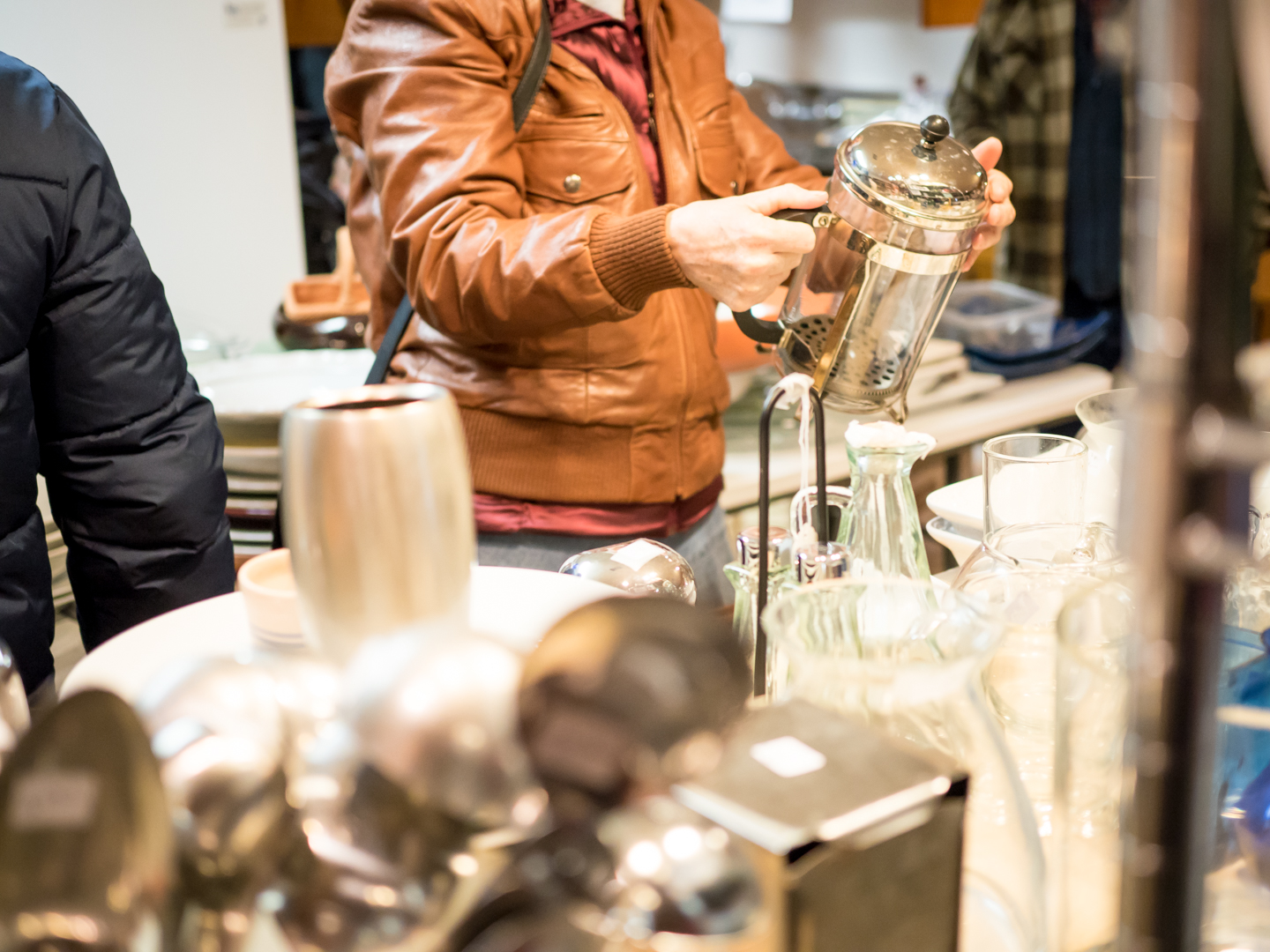 What is an Estate Sale?
An estate sale is when someone opens up their estate in an effort to sell a large portion of their possessions quickly. The seller—or the company they've hired to manage the estate sale—places price tags on items within their home. For this reason, estate sales are called "tag sales" in some parts of the country.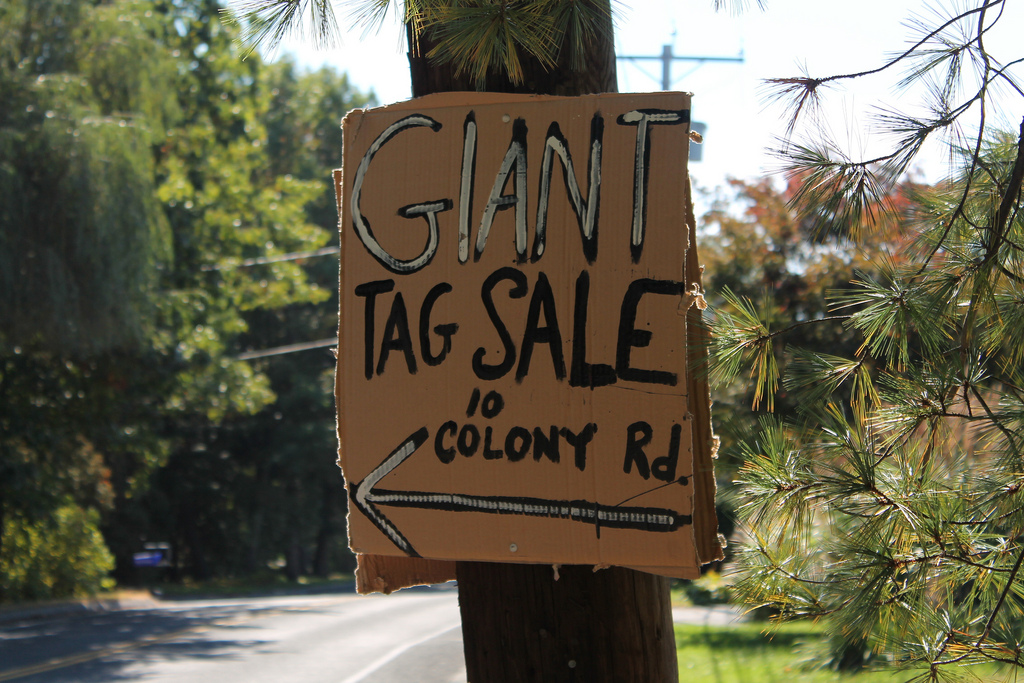 Why Do People Host Estate Sales? 
The intention of an estate sale is to make money by selling as many items as possible, as quickly as possible. Estate sales are an effective choice when money becomes more important than stuff. This is often because of one (or a combination of) the "Four Ds": Downsizing, Debt, Divorce or Death. Perhaps Grandma Sue's collection of antiques was meaningful to her, but now that she has passed, you could benefit more from the money. Or maybe some empty-nesters decided to buy a tiny condo in Florida and move out of the six-bedroom house where their kids were raised. These scenarios are typical reasons for hosting an estate sale.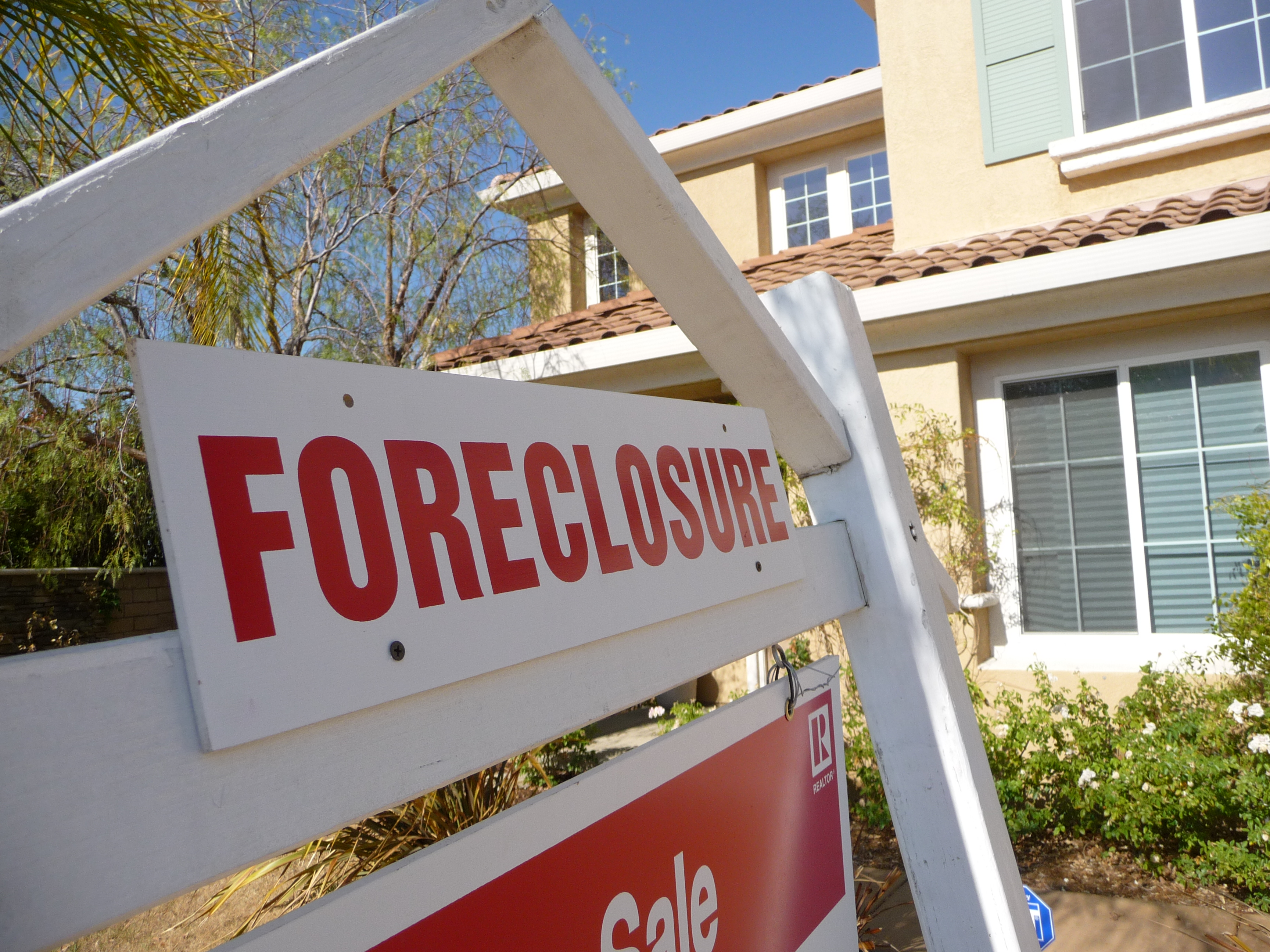 Deaths are perhaps one of the most common reasons. "Estate sales are mostly, but not always, held either towards the end of someone's life, or after the end of their life, and what's being sold is everything that the person has chosen to keep over their lifetime," says Judkins. "These are the items that had meaning to them or have been useful enough not to throw out or sell at a yard sale over the years. As a result, you tend to get a wide range of items that span from tools and kitchen items, to more nostalgic, vintage, and collectible types of items."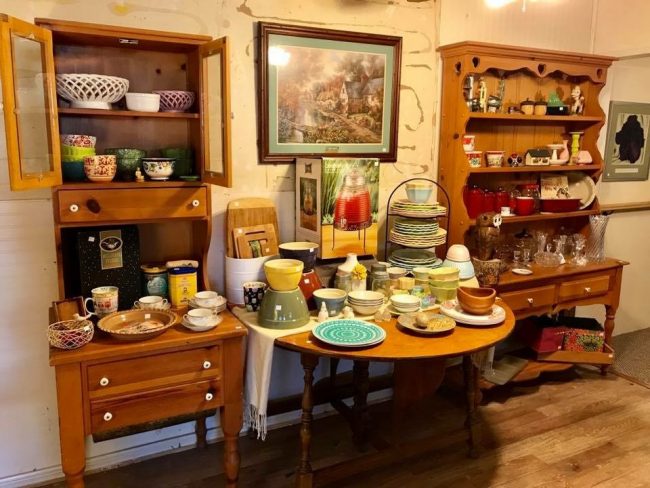 Why Do People Shop at Estate Sales?
The quality and value of items found at an estate sale can extend beyond just providing the buyer with pleasure or function. Kandis Kay attended her first estate sale three years ago on a whim. "I found it listed in our local paper and it was being put on by the family of the deceased," she says. When she arrived at the estate sale, people were lined up to go inside before it even opened. "I had never seen anything like it, but decided that if people were lined up for it, there must be something to it." 
Kay purchased six wooden chairs, five molded plywood chairs and one plastic molded chair—for $5 each. Little did she know, she'd landed quite a deal. The manufacturer's sticker was still on the bottom of some of the chairs and she discovered that the wooden ones were made by Eames, a popular mid-century modern design company. She kept one of the Eames chairs for herself and listed four of them, along with the plastic molded chair, on Ebay. She accepted an offer for $600 for the five chairs. That's a $575 profit! "I was hooked from then on," she says.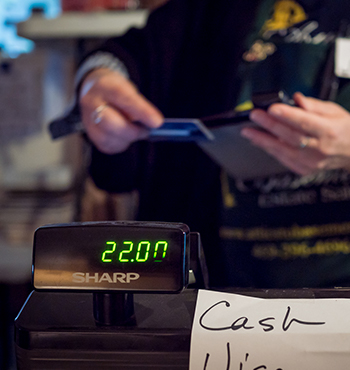 Some people are motivated to attend estate sales for the opportunity to turn items around and make a profit, while others see it as a fun hobby, or a nice way to find antiques and collectibles, or just the thrill of the hunt. For Kay, it's become a full-blown business. "I absolutely love estate sales, garage sales, thrift stores and auctions and have been lucky enough to turn it into a business for myself," she says. "I do what I love, love what I do, and never feel as though I am working—and all because I went to my first estate sale."
How are Estate Sales Different From Garage Sales or Thrift Stores? 
Estate sales can be organized and hosted by the sellers themselves, an estate executor, or by a professional estate sale company. Regardless of who arranges the estate sale, estate sales are very different from thrift stores, garage sales and yard sales.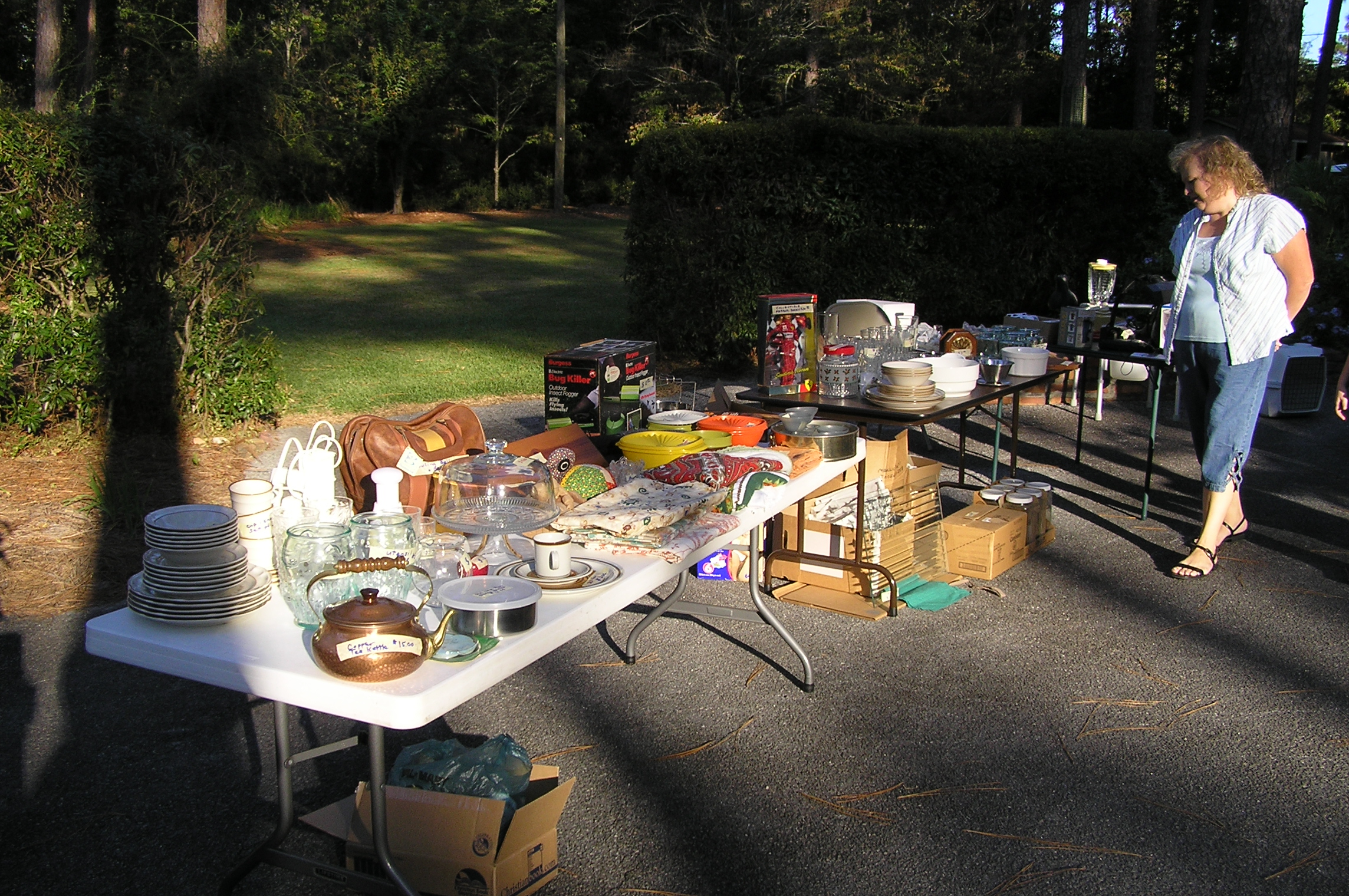 1. More Intimate
Yard and garage sales feature a small snapshot of a person's belongings, while thrift stores are a jumble of stuff belonging to many different people. At an estate sale, you're seeing a more whole picture of a person's belongings. "At an estate sale, you feel an intimate connection to the owner of the items being sold, as you are walking through a home where they have lived for many years," says Judkins. "It's as if you are walking through their life with them and their items are telling a story. You'll sometimes even see photo albums of vacations they took, pins from events they had attended decades ago, and other really interesting items that tell their story."
2. Better Value
Not only is the experience of shopping at an estate sale more pleasant and personal, but shoppers can often get a better value. "Costs at an estate sale are usually in between what you'd find at a yard sale and an antique mall," says Judkins. 
Prices are usually higher than those found at a yard sale for two reasons: the seller often has more time (days as opposed to hours at a yard sale), and the person hosting an estate sale tends to be more familiar with appraisal of items, so there is less likelihood that items may be underpriced.
"Many people who run their own yard sales will drastically underprice items because they don't know what they have," says Judkins. "Professional estate sale companies will always do their research to know what they can get for something and they will very rarely make a pricing mistake. Hence, prices tend to be a bit higher at estate sales unless its for every day items, in which case yard sale pricing and estate sale pricing will look very similar."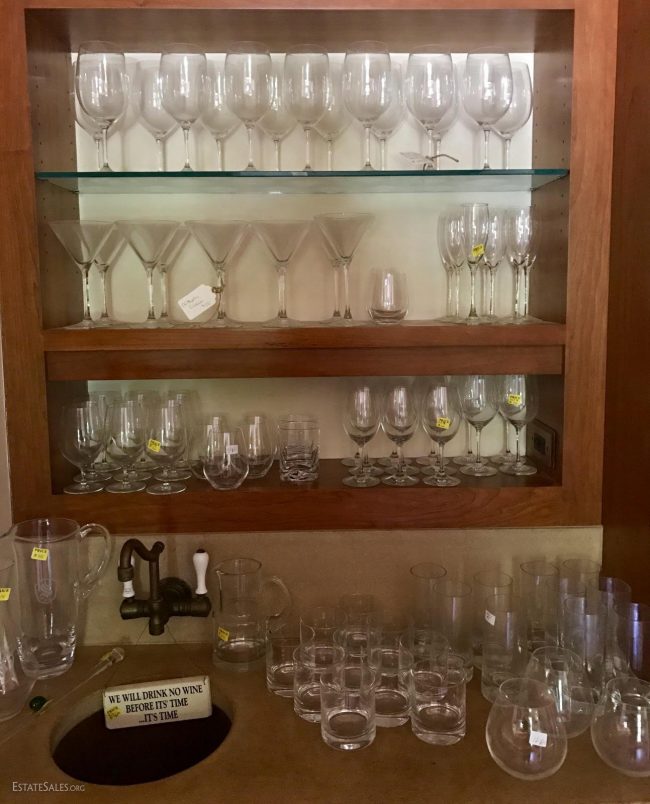 3. More Quantity
Estate sales are larger in terms of the number of items than a garage or yard sale. "A garage sale will have fewer items and an estate will have an entire house of items," explains Suarez.
4. Higher Quality
Estate sales also offer greater quality items than thrift stores, yard or garage sales. "It tends to be more useful and higher-quality type items at estate sales than you typically find at yard sales," says Judkins. "Quality wise, estate sales have the edge over yard sales and thrift stores because most often what's being sold are items that the person had deemed valuable and durable enough to hold onto for their entire lifetime."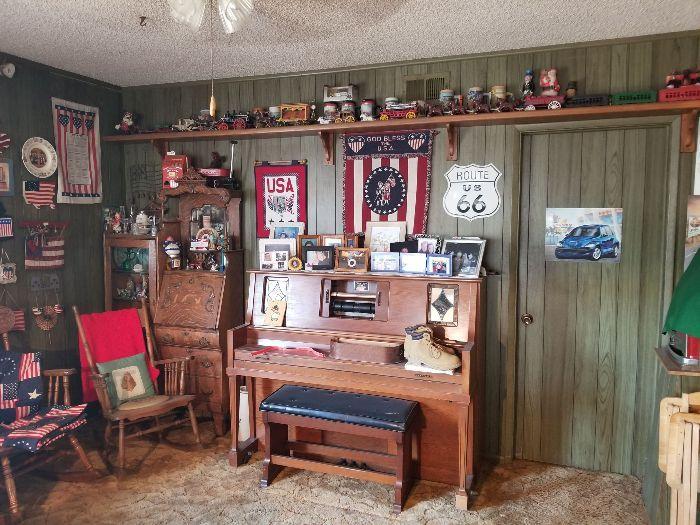 How Do Estate Sales Work?
Estate sales often last at least two to four days over the course of Thursday through Sunday. Sometimes, the company or owner will extend the sale across two weekends if there is a lot to sell. By their very nature, estate sales have to be short-lived events. 
The first thing that most sellers will do is have their items—or at least the very large ones—appraised so they can sell them for a fair price. 
The estate sale company will then advertise the estate sale through flyers, signs, online advertisements such as those found on EstateSales.org, and—in the case of a professional company—an email list. (More on how to find estate sales below.) When the big day arrives, here is what you can expect:
First Come, First Served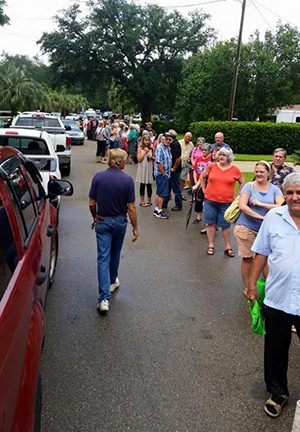 Most estate sales operate on a first come, first served basis. This means the first folks to show up at the door—often before the opening time—will be the first allowed inside the house. The folks who arrive second will be let in right after them. In terms of how quickly you can get into the sale, there isn't a huge difference in being first or tenth in line as long as you arrive before the opening time. That said, being the first one in the door might provide you the opportunity to spot something you love before anyone else.
Some estate sales operate on a DMV-like number system where shoppers take a number upon arrival and are allowed in according to their number. Either way, the intention is to reward those who arrive early!
Large Items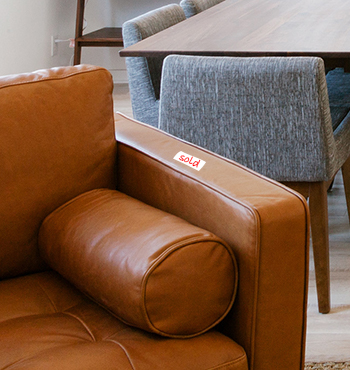 Most sales will be carrying some array of large items, such as furniture or art. You certainly aren't expected to pick these up and carry them around while you shop. If you are truly interested in a larger item, just look for the tag and take it with you to the check out. Even if you can't pick up the piece immediately—perhaps you need to go home and grab the truck—sales will often allow you to hold it with a sold sticker for at least the remainder of the day.  
Don't Hoard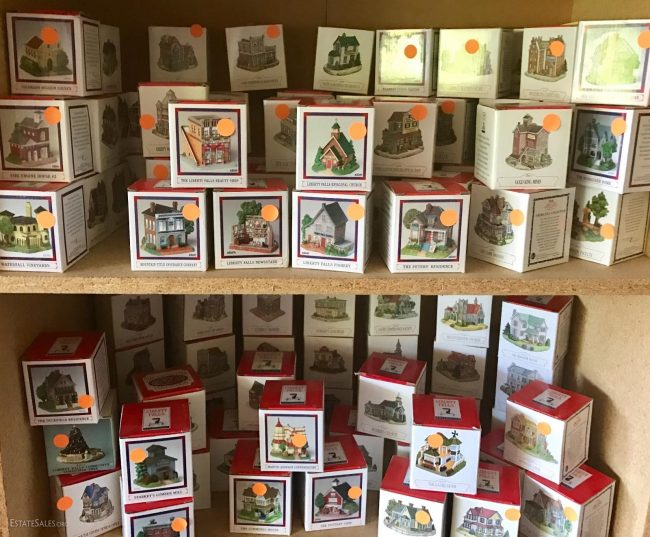 While you are permitted to bring a bag and shop as you would at any other store (placing items you want in your basket), it is considered very bad form to grab everything that you think you might want. Rather than running through the house and collecting everything that catches your eye, take your time. Enjoy the estate sale. Consider items you like and whether you really want to take them home with you before putting them in your basket. 
Remember: if you grab an item and decide later not to purchase it, it's possible a real buyer will have missed the item while it was in your bag. That's not fair to the seller or the other shoppers!
Haggling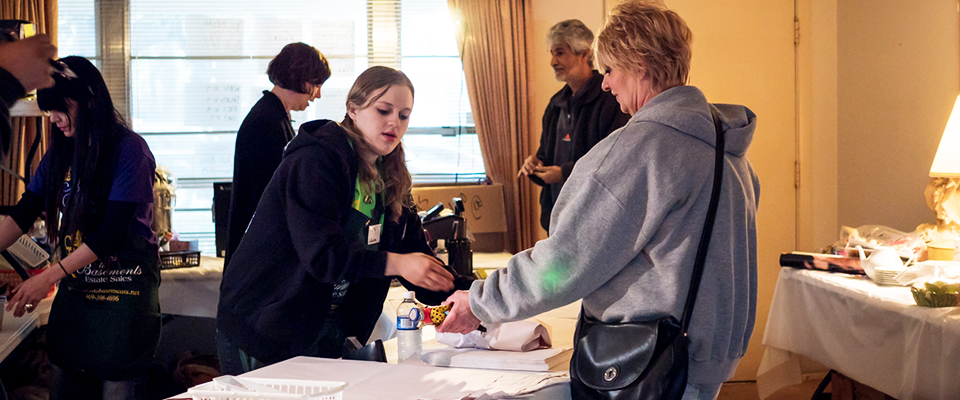 Haggling is a sale-dependent policy. Some estate sales invite it, encouraging buyers to outbid each other and taking the highest bidder at the end of the day. Others stick to their pricing schedule firmly. You'll need to feel out individual sales as to whether this is appropriate. If something doesn't have a listed price, don't be afraid to make an offer!  
Discounts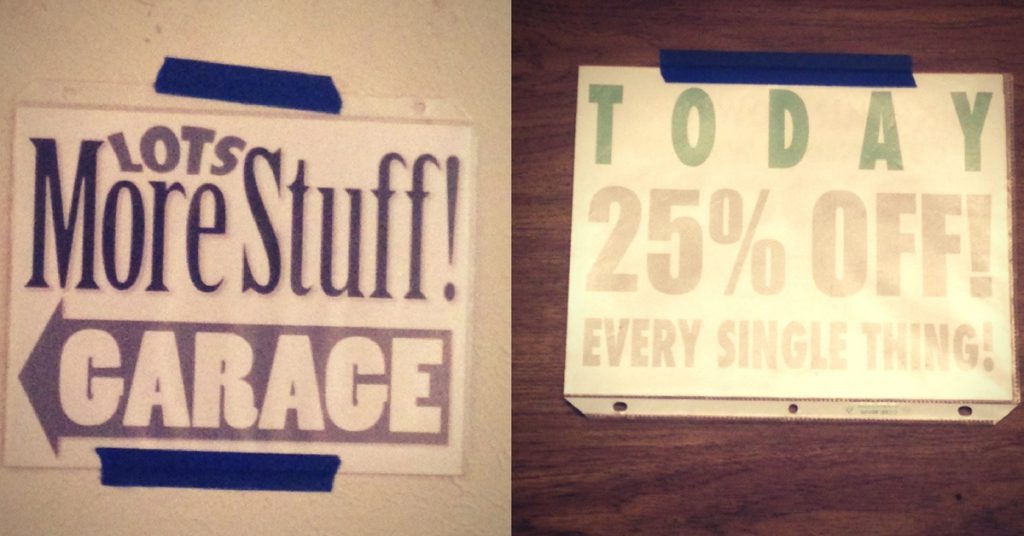 Most sales will have a discount policy in place for the length of the sale. As the end of the sale approaches, sellers will try to sweeten the deal on remaining items by offering major discounts. For some two-day sales, everything will be half off on the second day. Multi day sales often follow some version of this percentage discount, such as a quarter off on the second day, half off on the third, and 75 percent off on the final day. 
There is no set way for estate sales to run these discounts, but don't hesitate to ask an employee if and when the items will be discounted. If you live nearby and it's convenient, it might be worth returning the next day to see what's still for sale. Just remember – you can't hold anything overnight and the items you're interested in might very well get snatched up before you return!  
Online Estate Sales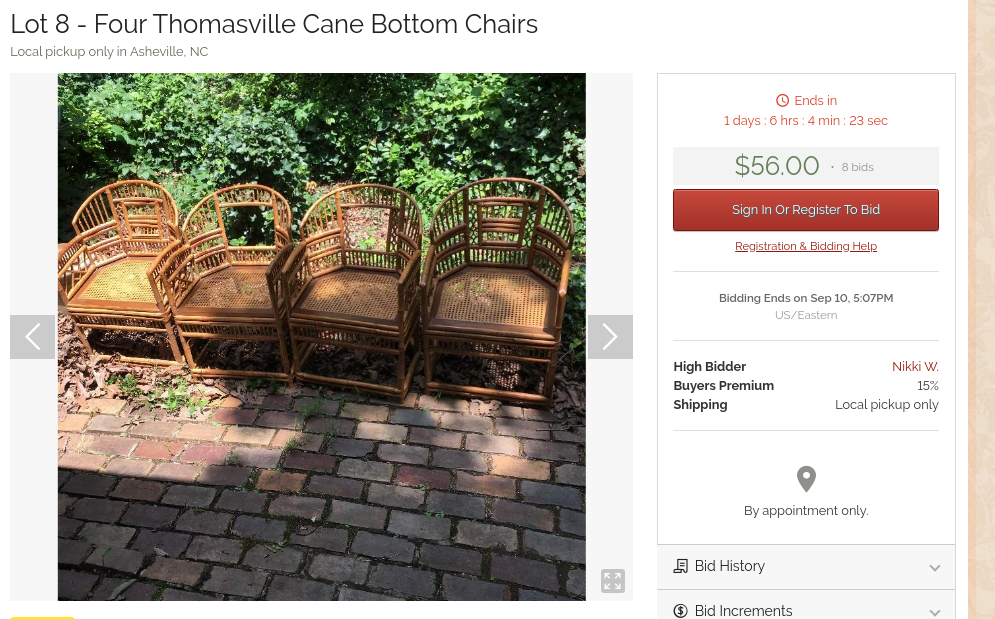 When eBay pioneered online auctions, it impacted the way estate sales happen, too. Now, it has become more common to see estate sale items listed online before the actual sale happens. This allows people to browse at least some of the items to get an idea of what they will find at the sale and decide if they want to attend. This is especially beneficial if you plan to travel to attend the estate sale.
"It's a win-win for both the buyers and the sellers, but eBay over the years has become more like an Amazon, where most of the items sold on it are new, and its fees have gotten prohibitively high," says Judkins. There are a few companies who conduct virtual estate sale auctions online, but these companies are corporations that use their own proprietary software. "They aren't open for use by the thousands of privately held, locally owned and operated estate sale companies who are responsible for putting on the vast majority of estate sales," says Judkins.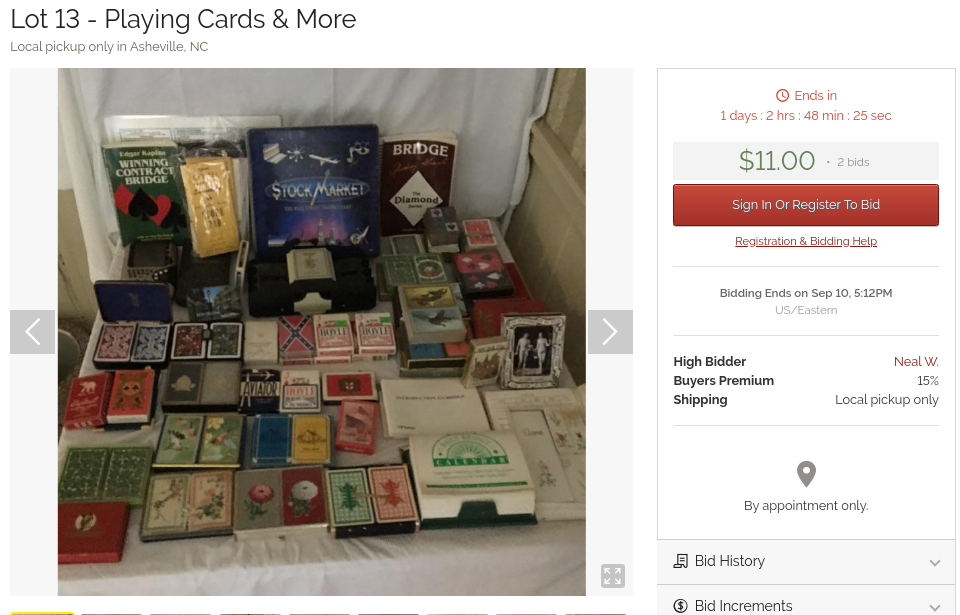 For this reason, EstateSales.org started an online estate sale platform that is more convenient for both buyers and estate sale companies. With an online estate sale, both buyer and seller don't have to worry about limited parking, theft, security, or potential home damage.
For an online estate sale, the estate sale company will start a new sale ad and choose the "online auction" setting. They can also choose to advertise a sale as both online and in-person if, for example, they want to conduct an in-person sale but with only certain items available for online bidding or purchase. With the auction format enabled, the seller has control over settings like the starting price of an item, reserve prices, buyers premiums, bid increments, consignor commission settings, shipping policies, pickup payment options and other things. 
Once the company publishes the sale, buyers can search, browse and bid on anything they like. Once the sale is over, EstateSales.org facilitates the communication between seller and buyer to provide further instructions on payment and receipt of items.
Where Can I Find Estate Sales?
The best place to find estate sales—both in your area and outside of it—is on the internet.  "Most sales are advertised through online websites like ours," says Judkins. "Not many use the newspaper anymore. The other way of course, is to follow signs if you see them posted."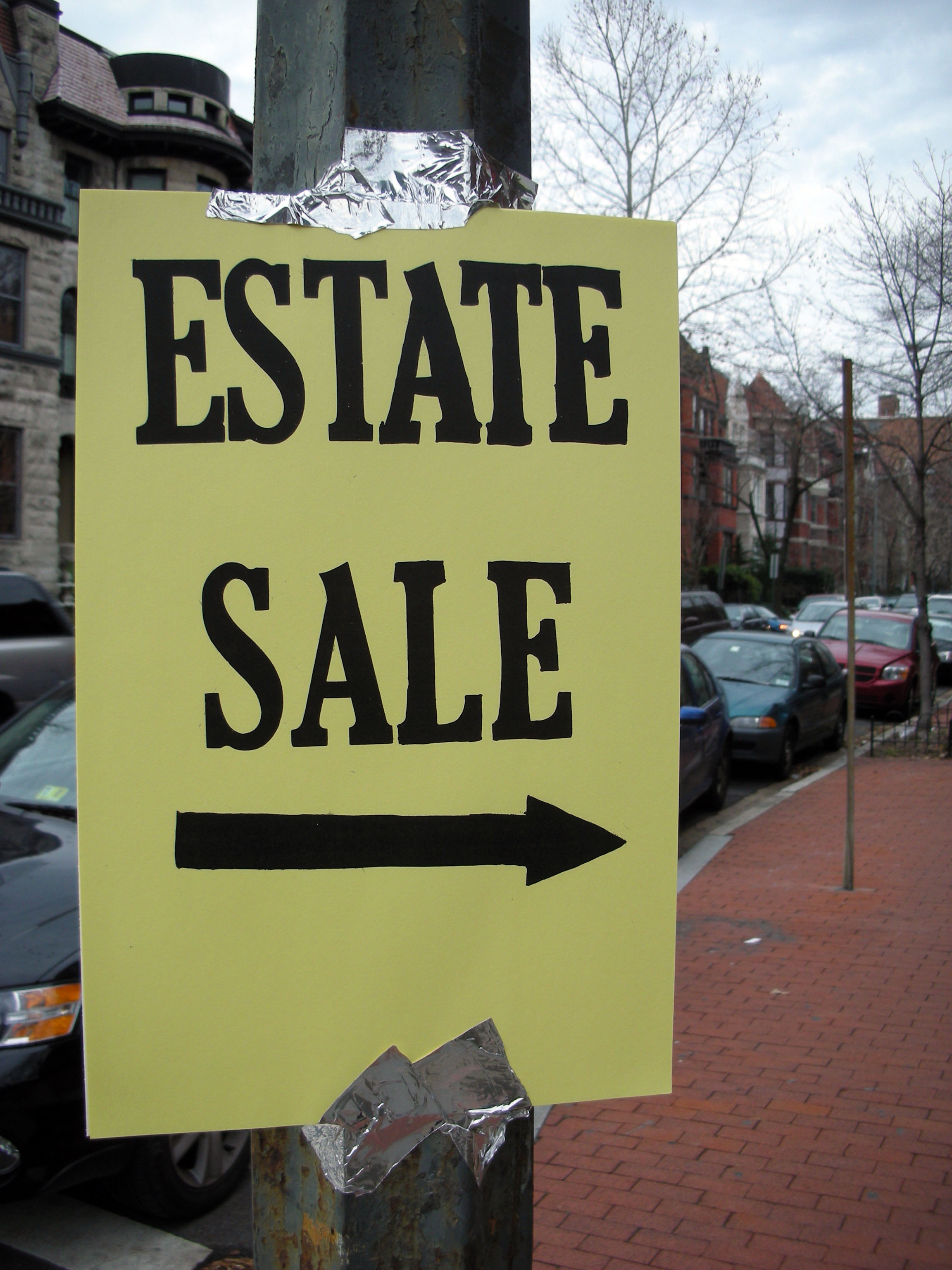 In addition to using the EstateSales.org website to search for sales in her area, Suarez also looks for events on Facebook related to estate sales. Once you attend a sale with a certain company, sign up for email notifications from them.
How to Get the Best Deals at Estate Sales
Remember that everyone has attended their first estate sale at some point. If you're planning to check one out for the first time, it's likely you'll be surrounded by veteran estate sale shoppers where ever you end up. Use these tips to get the best deals and shop like a pro!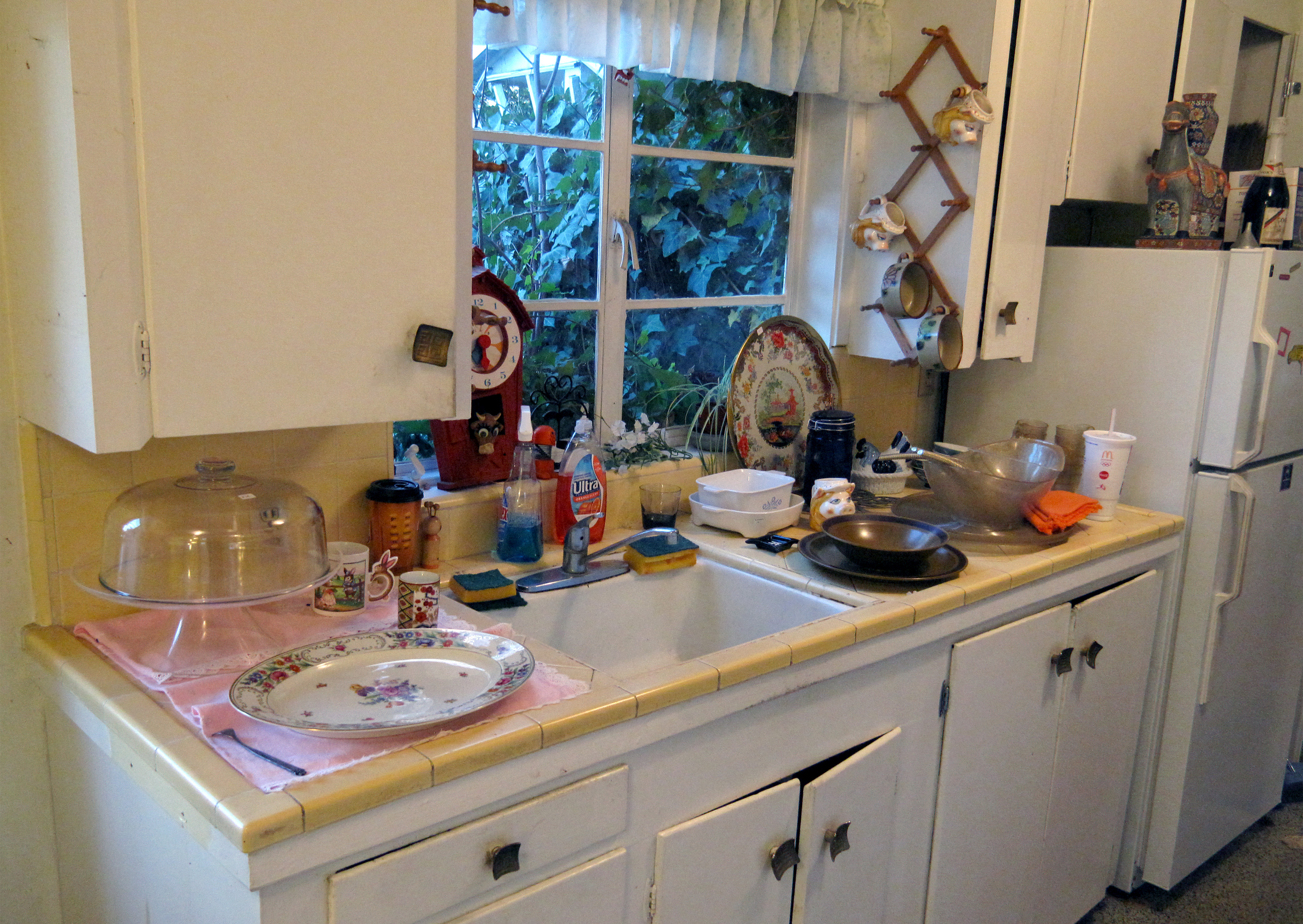 1. Allow Yourself Time
If you want to get the best deals, plan to commit some time to shopping an estate sale—at least two hours. "I spend between 45-60 minutes at an estate sale, and a big chunk of that time is spent in line waiting to check out," says Kay. While you might arrive and not find anything at all, it's more likely that you'll find at least a few things you like or need if you take the time to examine the items. 
2. Dress Comfortably
"Eat breakfast and definitely dress comfortably," says Suarez. Kay also adds that you'll want comfortable shoes because "parking is insane," she says. "Be prepared to park no where near the house. Best bet, have someone drop you off at the sale and pick you up. My husband does this for me sometimes. This also saves me from having to lug my finds all the way back to the car."
3. Get There Early
"Arrive early, because there will be a line," says Suarez. "You can get the best stuff early."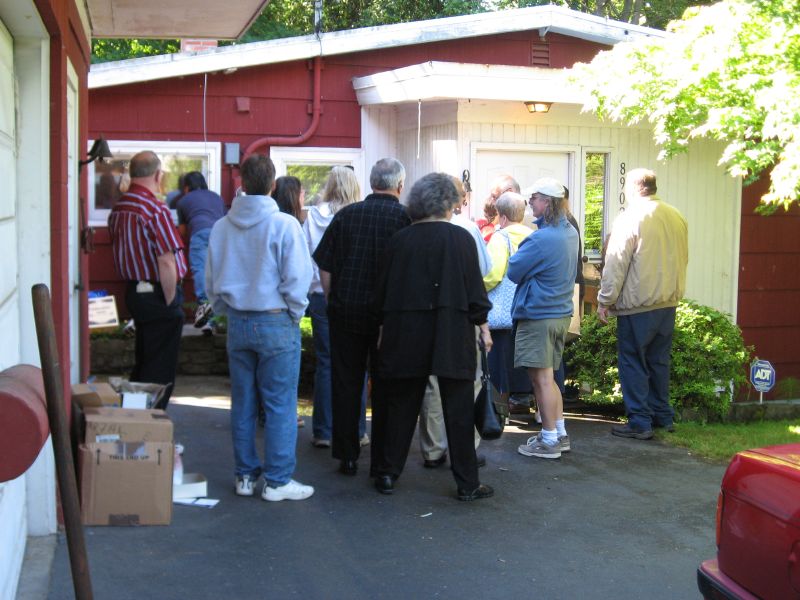 4. What To Bring to An Estate Sale
You might want to bring a few things with you, such as 
A large shopping tote or basket to carry your items

Bubble wrap in case you pick up breakable items

Cash, though some estate sales will take check or card. 
If you're on the hunt for furniture or large items like that, bring your largest car and some rope. Keep in mind that loading and removing your items will be your responsibility. "I have never been to a sale that has provided loading help, and some sales will not let you move big items like furniture until the end of the sale, so clarify before you buy," says Kay.
If you're approaching an estate sale to purchase items for resale, Suarez has another tip: "Make sure your cell phone is charged to look up comparable items online," she says.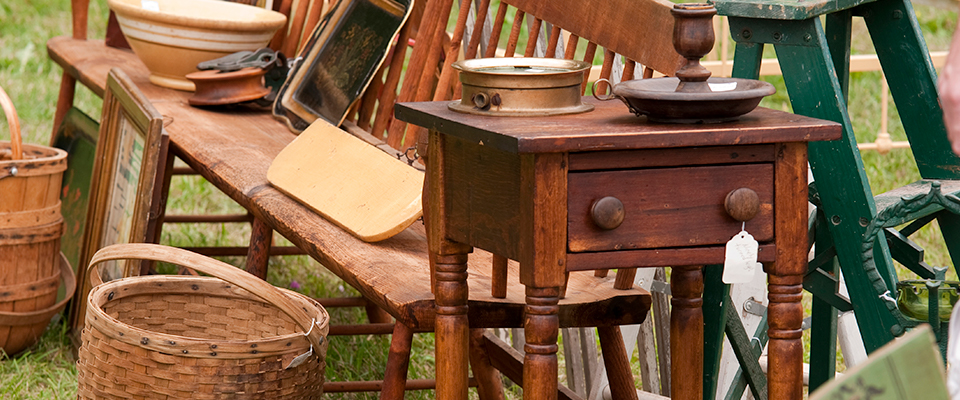 5. Leave the Kids At Home
"Sales can get crazy," says Kay, "and it just isn't the place for kids. Some sales have signs posted at the door that kids under 13 are not allowed." 
6. Be Considerate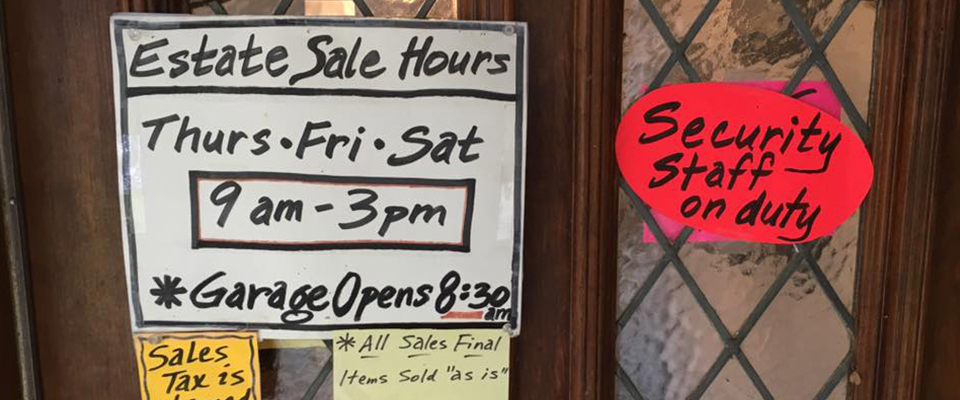 "Each company has their own set of rules that are usually posted on the front door of the sale," says Judkins. "You want to be sure you are careful when you are walking in the home not to damage or break anything, or go into any rooms that may be taped off or posted as 'Do Not Enter.' Each sale is different, so it's best to be aware and considerate of the rules." As with so many new experiences: if you don't know, just ask!
Stay Open Minded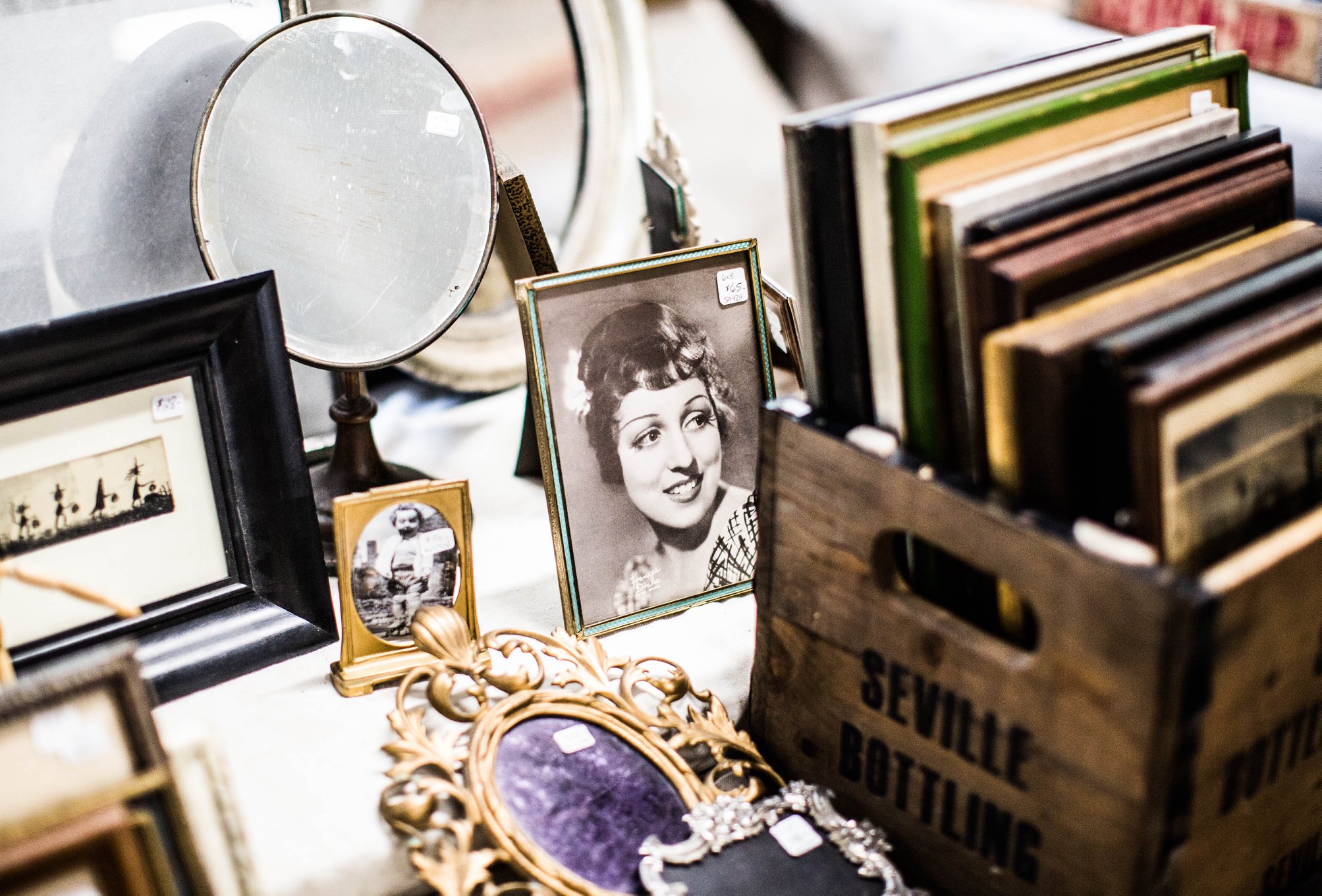 Even if you don't find anything you love at your first estate sale, you should continue to attend them. "If you've never attended an estate be advised that not all estates are the same and try to go to several in a day," says Suarez. "So you don't get discouraged." 
All estate sales are different. There might be one this weekend where you'll find a treasure just for you. Happy shopping!