The Perfect Piece Estate Liquidators, Inc
(770) 614-1411
Bonded and Insured
Elite member since Apr 4, 2012 - 11 years in business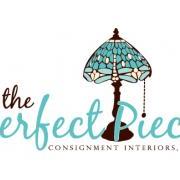 About The Perfect Piece Estate Liquidators, Inc
I know the thought of having an estate/ moving sale can be very overwhelming, however, The Perfect Piece Estate Liquidators, Inc. is your PERFECT choice to get the job done! My team and I offer top notch service and will take care of every detail with just a little help from you! I have achieved the highest level of distinction with the American Society of Estate Liquidators as an Accredited Estate Liquidator which means you are working with the best in the industry! My team has liquidated estates from 1,200 sq. ft. to 20,000 sq. ft. which includes families downsizing, children who need assistance with elderly parents, business professionals' international and cross-country moves and professional athletes from the NFL, NBA & NBL. If your house is on the market, an estate sale is a phenomenal way to bring potential buyers into your home. Our sales bring over 500+ shoppers to your home in a single weekend so the potential of finding a buyer is promising.

What you can expect from working with The Perfect Piece Estate Liquidators, Inc. is total dedication to you and your sale, honesty and integrity. We take pride in our work not only for you as our client but our buyers as well. Our ultimate goal is to eliminate your stress, make your transition easier and showcase your furniture and accessories to maximize your profits. We are insured and will care for your home as if it were our own! At the conclusion of the sale, our assistance continues as we offer you the option to consign unsold pieces with us in our 9,000 sq. ft. warehouse, arrange donation pick up with Habitat for Humanity and can provide clean out services if needed. So when you're ready to move forward, we are ready to be your PERFECT partner.

I look forward to working with you in the near future.

Sincerely,

Robin S. Burns, Accredited Estate Liquidator
The Perfect Piece Estate Liquidators, Inc.
4908 Golden Parkway Suite 500
Buford, GA 30518
770-614-1411/ 404-234-1733


---
Based out of Suwanee, GA also serving Alpharetta , GA , Atlanta , GA , Auburn , GA , Braselton , GA , Buckhead , GA , Buford , GA , Cumming , GA , Dacula , GA , Duluth , GA , Gainesville , GA , Lawrenceville , GA and Suwanee , GA
---
In-person Estate Sales
Appraisal Services
Off-site Sales
Clean-out Services
Liquidation Sales, Downsizing Sales and Senior Mov
Organization and Staging
---
Memberships & Associations
American Society of Estate Liquidators
Accredited Estate Liquidator
This company does not have any items for sale at this time.
This company has posted a total of 682 estate sales. Only the most recent 50 sales are shown.
What People Say About The Perfect Piece Estate Liquidators, Inc
Robin and her staff were extremely professional in every way- they got top dollar for items in sale. I would highly recommend them to anyone who wants results from their sale. They do everything!
Thomas Bates
Awesome experience. Robin's best asset may be her hiring skills! What a magnificent, organized and efficient team that was sent our way. Ran smoothly from beginning to end without a hitch. Oh, and our check was just another perfect piece! We were very pleased.
Pam Turner
I loved the way they came in and staged each room with a theme! Very organized all the way through to the end. I will definitely recommend and/or use again.
Sandy Nix
The team at The Perfect Piece were a real pleasure to work with. They made things as easy as possible when getting rid of a house full of furniture, accessories, and clothing. I can certainly say it brought peace of mind a this was an overwhelming task.

Thank you, Robin and team!
Debra Macdonald
Robin was a great representation of The Perfect Piece. Lisa and the team of ladies were ALLexcellent. Nicole was receptive as we had to change the delivery address. Highly recommend The Perfect Piece.
Gloria Doxtader
I was overwhelmed at the thought of cleaning out my mother's home. The Perfect Piece took care of everything from the estate sale to the donations. I couldn't believe how stress-free the entire process really was, and I was amazed at the sales! Thank you all so very much.

April 2017
Shannon Warr
The Perfect Piece did a great job with my estate sale. They handled everything in the time frame promised. Robin was very good at answering my questions, etc.
Heidi A.
Very satisfied with the service. They had a large turnout for the sale.
Linda Craig
The Perfect Piece was very thorough in their pricing of items and extremely organized. The staff was amazing and I felt very comfortable with them. The final clean up was wonderful! A very detail-oriented company!
Tracy Farnen
The Perfect Piece took all the worry and stress out of how to sell and dispose of a whole household. They knew how to price to sell and display everything. Their database of buyers was fantastic and it was a constant stream of buyers for 3 days. I could never have done this. Thank you so much.
Sandy Tobias
Robin and team were hard workers and did their best to have a successful sale. I really appreciated Robin taking some unsold pieces to her consignment shop. Also, I was thrilled with Habitat for Humanity coming to pack and remove the things that did not sell. Overall, it was a seamless process and a BIG help to make our move work in a timely manner.
Beth Granger, Berkeley Lake, GA
Robin

Thank you for the fantastic service that you and the team provided as we downsized our home. Your team brought structure to an exceptionally overwhelming daunting project.

I am very appreciative of your professionalism and guidance through this process. The way that the team came in and merchandised, priced, and sold everything was remarkable. I am especially thankful for the way that the team maintained the integrity of the home as it was sold prior to the estate sale.

Please use me as a reference or use this recommendation in your marketing materials. It is without hesitation that I recommend The Perfect Piece and would without question use your services again if the need arose.
Janet Von Kohn, Lawrenceville, GA
Moving is an exhausting process and when you are downsizing it is even more so. But, not when you partner with Robin at the Perfect Piece. Pack and move what you want to take with you and leave everything else behind. Robin and her team will organize, advertise, merchandise, sell and donate everything else. It couldn't have been easier for us and we were thrilled with the success of our sale! Thank you Robin!!

Kathy London, Gainesville, GA
The Perfect Piece" provided perfect peace for us when we were clearing out my mom's home. We simply provided a key to the home and they did the rest. The sale was well advertised and attended, and we added an option to have the home completely cleared of all belongings, with unsold items (only a few) donated to worthy causes, and all trash/boxes removed. I came in to a home ready for light renovations and moving forward to market. Robin Burns and her staff were compassionate, sensitive and efficient in helping us through this sentimental time of change. Many, many thanks!
Karen Garner, Dacula, GA
I employed The Perfect Piece to hold an Estate Sale at my home as I was moving from a 4000 square foot house into a 2000 square foot condo. I knew I needed to sell most of my furniture, but was pleasantly surprised to find out that Robin and her team handle EVERYTHING! All I did was sort out what items I planned to move to my new place and The Perfect Piece took care of the rest. They sold everything I did not need, from furniture to nick knacks to toys, purses, kitchen and bar items, bedding and shower curtains! They priced it all, hauled it from my third floor attic and arranged it so that it was easy to see. I was very impressed and highly satisfied with the work that they did. They even vacuumed my house when they were finished with the sale! I would recommend Robin Burns, her team and The Perfect Piece to anyone needing an Estate Sale.
Sally Caltabiano, Suwanee, GA