Six Houses Estate Sales
Bonded and Insured
Elite member since May 31, 2017 - 1 years in business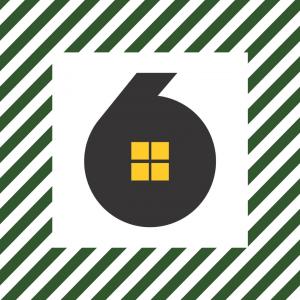 About Six Houses Estate Sales
Joni Jeffries is the owner of Six Houses Estate Sales and founder of SHE Books. We support and inspire generations of women in West-Central Indiana through in-home tag sales and book donations to public libraries and schools.
​I delight my clients with steady encouragement, laughter, and creative estate liquidation.
​By using a percentage of every commission to buy books written by and about female entrepreneurs for public libraries ands schools, every woman in West-Central Indiana can be inspired to fully embrace herself and her passions.
We provide in-home tag sales and packages to meet your needs. We are paid through a commission of the sale which includes advertising, staging, extensive research, staffing, and clean-out.
You can find out more at www.sixhousesestatesales.com
---
Based out of Crawfordsville, IN
---
In-person Estate Sales
Clean-out Services
---
Memberships & Associations
American Society of Estate Liquidators
What a collection! The owners of this estate collected die cast cars and Village 56. Many of these pieces are rare and in immaculate condition. Over 500 in each collection. Stay tuned for photos which will begin April 9. Join our newsletter t...
Plainfield

,

IN

46168
Sale starts Fri. Apr 20, 2018 at 10:00 AM
Estate sale for the late Robert E. Huey: "Bob Huey said it was his job to bring sound to a silent and dilapidated Indianapolis Motor Speedway that was shut down from 1942 to 1945 due to WW II. Huey spent over 60 years at IMS as an employee of...
Indianapolis

,

IN

46214
Sale starts Fri. May 18, 2018 at 10:00 AM
This company does not have any items for sale at this time.
This company has posted a total of 30 estate sales. Only the most recent 5 sales are shown.
What People Say About Six Houses Estate Sales
"The most well-run estate sale I've ever been to!"
Lafayette shopper
"An answered prayer!"
Rush
"I highly recommend Six Houses Estate Sales! We had to execute our sale quickly and were out of town during the planning. Our process to select from available companies had to start with a highly unusual "interview-by-email". Telephone interviews followed. The owner, Joni Jefferies, answered all my questions immediately and completely, both written and verbal. All commission, fees and expectations were discussed up front. I felt completely at ease with this group starting preparation for the sale prior to our arriving back in Indiana. During preparation, I found Joni to be competent in pricing our items using sources we hadn't thought of. She also pointed out valuable items that needed protection, such as gold jewelry, and was very honest in her appraisal of such items. The sale was well run; we received receipts of all sales and our check within a few days. We purchased the extra service of having the house left empty and swept. It was in great shape, as a later walk through confirmed. I have no hesitation in recommending the estate sale process as conducted by Six Houses to anyone. "
Deb Drake