Sisters Estate Sales
(479) 601-4549
Gold member since May 8, 2013 - 8 years in business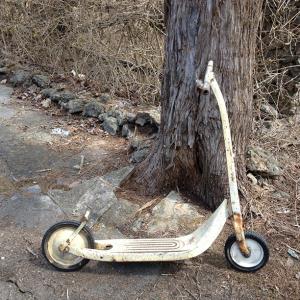 About Sisters Estate Sales
Serving ALL OF NORTH ARKANSAS and Southern Missouri, Sisters Estate Sales is professionally managed by two sisters, Arkansas natives Fan Dozier and Susan Porter. Susan is a certified appraiser and has more than 20 years experience in the antique and collectibles business.

We are solution based. No matter what needs or obstacles you might imagine, we can help. Our goal is to work with each client on an individual basis to create a sale that meets expectations on all levels.

We work hard to create a financially successful sale and also understand that the items we handle have been loved and cherished. We treat these items, our clients and customers with respect and our estate sale team creates an environment of sincere southern hospitality.

Because we are familiar with current market trends, we price items to obtain the maximum price for our clients while working toward a complete liquidation by offering fair market prices to customers.

Sisters Estate Sales is always honored to meet with clients for a free consultation on estate sale or downsizing needs.
---
Based out of Fayetteville, AR
---
In-person Estate Sales
Appraisal Services
Clean-out Services
---
Memberships & Associations
Certified Personal Property Appraiser
We will never have another sale like this one. This Spanish style home is filled with so many unique pieces it is amazing. Many treasures from Old Mexico, from furniture to art pieces, most from the '70s and '80s. Vintage Mexican headboards and small...
1741 N Walnut Ave
Fayetteville

,

AR

72703
Sale starts Fri. Jun 22, 2018 at 10:00 AM
We're doing something a little different. We'll be starting the sale in this beautiful 4,000 sq ft home during the cocktail hour from 4 to 7 p.m. Sunday. The sale will continue Monday and Tuesday with daytime hours. Lots of household and home décor. ...
Fayetteville

,

AR

72703
Sale starts Sun. Jun 24, 2018 at 4:00 PM
This company does not have any items for sale at this time.
This company has posted a total of 124 estate sales. Only the most recent 40 sales are shown.
What People Say About Sisters Estate Sales
Sisters Estate Sales is not only in the business of estate liquidations, but also in the business of saving lives. Quite simply, they were angels, and I do not know what I would have done without them after my mother passed away. We had a 3000 sq. ft. house chock full of items to clear. After Susan came to meet and agreed to take on the task, she, her sister Fan, and their team went through every drawer, closet, nook and cranny sorting items to sell from items "I should really look at." They found items over and over that I had missed and they thought family should keep. At the end of that time, my mother and father's house looked like an upscale antique store with everything categorized and priced. It was an unbelievable feat to me, and something I could not have ever done on my own. The sale was very successful. Friends who shop these sorts of sales said that everything was priced as it should have been. At the end of the sale, Susan went through the leftovers with me and made a list of everything that was to be donated. Sisters Estate Sales made a very difficult time in my life more bearable. They were unfailingly professional, competent, and kind. I highly recommend their service to anyone.
Becky Goff
Working with Sisters Estate Sales was such a pleasure! Susan was easy to reach, available to meet, interested in my items as well as what my goals were in pricing. She was especially prompt and delightful to communicate with as well as thorough and clear every time we spoke-be it by phone, text or email. She was easy to work with and I was DELIGHTED with the overall outcome! I couldn't recommend more highly.
Courtney Barton