Karin A Costa Auctions & Appraisals
(775) 722-2776
Bonded and Insured
Gold member since Mar 12, 2010 - 32 years in business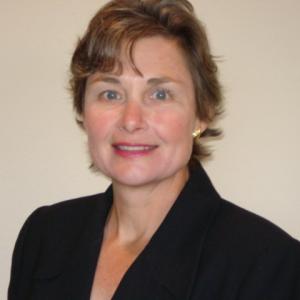 About Karin A Costa Auctions & Appraisals
Welcome! Karin Costa has been selling antiques and brokering and auctioning estate contents for 30 years.

Specialist in selling full households, especially those containing antiques, art, jewelry, firearms, historic items, designer goods, coins and stamp collections. Farms, ranches and small business closures, including rolling stock, inventory, equipment, tools, and intellectual property. Initial consultation includes inspection, goal assessment, market assessment and market plan.
Certified Estate Specialist (CES)
Member International Society of Appraisers (ISA)
Member National Auctioneers Association
Member Antiques and Collectors National Association

~ Complete estate and downsizing--Experience, Integrity, Honesty--typical sale is $4500 or greater in value and contains LOTS of the following:
~ Firearms, jewlery (fine & costume), coins, sterling, gold, recreational vehicles, pick up trucks most popular items
~ Antiques, collectibles, fine art prints and paintings
~ Workshops: woodworking, auto, machine tool, blacksmithing, etc
~ Fine and rare books, manuscripts, maps, paper collectibles (postcards, photos, etc)
~ Vintage and fine clothing and accessories
Complete business closures: antique stores, coin shops, clothing and other retail stores, construction and landscaping, stables, art galleries.
We also sell the furniture, housewares and other personal property when included with the estate.

Estate and business sales include:
~ Organizing and professional retail/boutique display of valuables; grouping display of ordinary items
~ Multiple photographs of each display
~ Catalog description of each display
~ Supervised public preview
~ Research and extensive market knowledge for pre-sale estimates and starting bid establishment
~ National marketing
~ Invoicing of buyers
~ Sales tax collection and remittance to the state
~ Supervising buyer pick up or shipping
~ Proceeds as quickly as 24 hours after pick up
~ Licensed in Nevada, privileged auctioneers license Reno, NV, auction bond in California, Nevada and California Department of Taxation license

Karin Costa is a qualified Appraiser of Personal Property thru the International Society of Appraisers. Karin can assist you in any type of appraisal need that deals with personal property (insurance, charitable contribution, estate and gift tax, divorce and family equitable distribution, pre-sale market valuations). She performs estate inventories, identifies and coordinates the shipment of heirlooms to heirs and manages estate tasks, such as charitable contribution for out of state executors. Karin partners with many top tier national auction houses for the placement of your high end objects (think Picasso, collector cars and investment firearms) at specialty auction sales.

Karin Costa does not purchase any property she appraises and does not buy out estates..

Please call Karin Costa at 775-722-2776 to discuss your needs. Karin looks forward to meeting you.
---
Based out of Reno, NV also serving Portola , CA , South Lake Tahoe , CA , Susanville , CA , Carson City , NV , Fallon , NV , Fernley , NV and Reno , NV
---
Online Auctions
Appraisal Services
Consignment Brokerage
High End Auction House Placement
---
Memberships & Associations
Better Business Bureau
National Auctioneers Association
Antiques and Collectibles National Association
International Society of Appraisers
B.A., History, University of Missouri
Certified Estate Specialist, National Auctioneers Association
Appraisal Practices, Certified Appraisers Guild of America
Estate Brokerage and Appraisals, Edinboro Univeristy
Coursework, Sotheby's Institute of Art
Pursuing A.A. Art History, Truckee Meadows Community College
Diamonds and Colored Gemstones, Gemological Institute of America
---
Licensed Auctioneer (Reno Auctioneer 101222, CA Auctioneer Bond 5085757)
This company does not have any active sales.
This company does not have any items for sale at this time.
This company has posted a total of 369 estate sales. Only the most recent 50 sales are shown.