J & K Antiques & Estate Sales, LLC
Gold member since Mar 6, 2012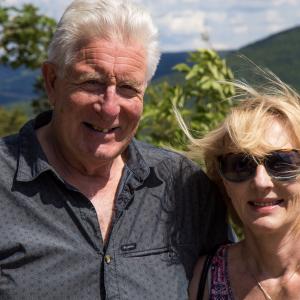 About J & K Antiques & Estate Sales, LLC
J & K ANTIQUES AND ESTATE SALES

My wife (Kim) and I (Jim) have evaluated estate contents and conduct estate (Tag) sales of homes & businesses, since 1995 in the Schenectady, Albany, Troy and Saratoga region of Upstate New York. In the Midwest from 1980-1993 we bought and sold antiques, and participated in regional Antique Shows in the Minneapolis area.

Before you throw anything out, call us!

We provide top to bottom sale of your stuff, with special expertise in all types of glassware, pottery, furniture (Period, Deco and Retro), vintage clothing & jewelry, fishing and other sports gear, crafts from Native American to Art Deco, Contemporary & Fine Art.
Our network of experts provides added coverage of the vast secondary market for furniture, safes, tools, motorized vehicles and architectural items, providing evaluations, market conditions/strategies and ethical advice regarding historic preservation. Our professional links include regional & "high-end" auction houses and fine art galleries in the NYC, Beverly Hills/LA, Boston, Maine and Miami markets.
We respect our client's needs for a timely sale, while taking necessary steps to organize, research and gauge fair market values and prices on items prior to a sale. We take special pride in the arrangement and overall presentation of the contents of your estate at the sale itself.
After a no cost-no obligation walk-through of your premises, we provide a detailed contract with fees for our evaluation and sale services. Following the sale a unsold goods are presented to secondary dealers at your option. A wall-to-wall clean-out is facilitated, should that be desired. We work with closing dates on house contracts to assure the premises is in the desired condition as required.
To maximize sale of your stuff we use Internet advertising through our subscription to the national EstateSales.org web site (Bronze Members since 2006; Gold Member since 2012). In addition, we are members of tagsellit.com, worthpoint.com, valuejockey.com, and related business networks that accommodate liquidation of merchandise from estates. We have an extensive library of reference books on styles, values and secondary market sources. We use "Liveauctioneer," "Askart," "Artprice," "eBay", "Craigslist" and similar emerging information & sales resources when appropriate.
Our sales are posted on "Facebook" and other selected social e-networks. We have a growing network of dealers and buyers who attend most of our sales.
We have NY State sales tax permit to collect & pay sales taxes as required. The day(s) of the sale we provide appropriate staffing (cashier & sales staff), way-finding signs. We implement crowd controls and security on-premises.
We recommend a preview of your sale items at no charge;no obligation. During our visit we discuss a sale strategy for your unique situation (types of sales, prep time, advertising options, best dates, length of sale and end-of-sale options). References from prior sales are available upon request.
We also sell large items such as houses, cars, tractors and related equipment, saving significant costs usually associated with multiple listing, brokers, realtors and banks. Our fees for the sale such large items are a small percentage of the sale price. Your protection, as with all auctions, is to place a "reserve price," below which we will not sell an item.
We also provide ways to process estate jewelry, scrap gold, silver and other precious metals. We provide direct on-site analysis, of weight and current spot market prices for your decision regarding their sale for cash. We have cultivated jewelers with the lowest "take-out" percentages in the region -- getting you the highest cash value.
Call or e-mail:
Skalkaho42@gmail.com
Home: 518-488-4273
Cell Phone: 518-488-4273 (Jim) or 518-488-4271 (Kim)
James M Schaefer, Ph.D.
Kimberly T. Schaefer
And family members Michael (20) & Mikayla (17) Assistants
---
Based out of Schenectady, NY also serving Glens Falls , NY , Hudson , NY , Saratoga Springs , NY , Schenectady , NY and Troy , NY
---
In-person Estate Sales
Appraisal Services
No store or inventory storage.
---
Memberships & Associations
This sale is fantastic with old, really nice Christmas ornaments, Christmas display items, Christmas mechanical devices, Santas --Germany & Occupied Japan, early Christmas American brands, --- Christmas is a main feature of the entry rooms. NOEL lawn...
10 Columbia St
Amsterdam

,

NY

12010
Sale starts Thu. Dec 14, 2017 at 9:00 AM
This company does not have any items for sale at this time.
This company has posted a total of 92 estate sales. Only the most recent 50 sales are shown.