EstateMAX & Other People's Stuff
Bonded and Insured
Elite member since Sep 14, 2012 - 19 years in business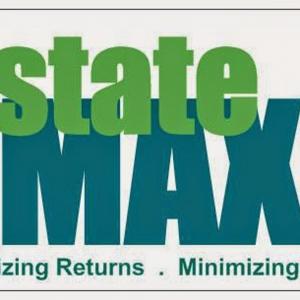 About EstateMAX & Other People's Stuff
Please email or call or text Laurie Zook directly with inquiries for fastest response. Estatemaxsells@gmail.com, 301-332-5585.

EstateMAX has earned the Angie's List Super Service Award multiple years ( 2014, 2016, 2017) in Auction Services in the DC/Baltimore Area!

Since 1999 For 17 Years-EstateMAX has been working with Seniors, Estates and Boomers in the Washington DC Metro

The EstateMAX "Great Estate Re-Cycle" has been servicing Estates and Individuals providing Full Service Personal Property Liquidations, Estate Sales, Transitions, and Relocation Management serving Estates, Boomer's and Seniors in the Mid Atlantic Regions. Potomac, Bethesda, NW DC, Rockville, and beyond.

ANGIE'S LIST 2013-2017 PARTIAL CLIENT REVIEWS AT BOTTOM OF THIS PAGE...

Turn Key Estate Services Washington DC Metro Area including Downsizing, Move Management, and Estate Sales, Moving Sales and Personal Property Liquidations.

We are a Small Woman Owned Business, 8-A and Hub Zone Certified. CEO, Laurie Zook, has been providing downsizing, estate sales, professional organization, estate updating, staging, property clean outs, on site, in the client's home and on-line for name brand collectibles, fine art and valuables.

We bring lots of energy to personal property liquidation services for our downsizing clients and for small to large estates; filling the size gap that most estate sales companies won't- and leave your property clean and ready for settlement.

Downsizing, Inventory, Packing, Move Management, Custom Floor Plans, Set Up in New Home, Long Distance Projects, Dumpster Service, Clean Out, Complete Cleaning Services Too.

Seniors, Boomers, Executives and Estate Representatives are our clients.
Please call 301-332-5585 for your no cost initial telephone consultation. All jobs are personalized to the client's needs. Thank you. Laurie Zook

SOME OF OUR RECENT CLIENT'S- REVIEW

12/14/2017 – James Britton
Great company to work for. Highly recommend them if you are interested in selling your possessions and not worried about the process.
Description of work:
Rstate sale
OverallA
PriceA
QualityA
ResponsivenessA
PunctualityA
ProfessionalismA
Category: Furniture - Sales, Auction Services
Services Performed: Yes
Cost: $3000
Work Completed Date: 11/15/2017
Hire Again: Yes
James Britton
11519 Seneca Forest Circle
Germantown, MD 20876
Respond to this review!
Close
A08/28/2017 – Lee Simkins
The event was well advertised and prepped. After the sale, the house was cleared promptly for the
house closing two days later.
Category: Moving, Auction Services
Services Performed: Yes
12504 Piedmont Road
Clarksburg, MD 20871
Service Provider Response:
Thanks much, [Member Name Removed], it was our pleasure to help. --Steve & Laurie.
Read More
A08/09/2017 – Richard Scissors
Laurie and Steve were very professional and easy to work with. They were able to accommodate
our request to move up the Estate Sale a week, when we found out we needed to move a week earlier.
They were able to sell everything for more than we expected. I contacted Laurie based on EstateMax's glowing Angie's list reviews. They lived up to their reputation. After exchanging emails, a phone call, and some pictures, she came out to look at what we had to sell. Laurie explained all of the services she provides and what the cost would be. She went over the details of the contract and left us a copy for us to look at in depth. After answering several subsequent questions, we signed the contract and paid the upfront fee. Laurie assured us that we had enough items of value to make a sale worthwhile. It turns out she was right. Because we did not have any experience with Estate Sales, Laurie advised us on what items would be sellable and which wouldn't. At Laurie's request, we provided preliminary pictures, so she could put one of the more valuable items for sale on the Internet. Laurie advertised our Sale on many websites including EstateMax's own website and Facebook page, several Estate Sale sites, and Craig's List. Because we ended up supplying so many good pictures, she didn't come out two weeks before the sale to take pictures for posting online. Starting the Tuesday before the sale, Laurie and Steve came over to price all the items and display them. They are truly experts at pricing. Some items were sold for much more than we would have on our own. To address the concerns of the new home owners, they put down paper runners to protect the hardwood floors and carpet. Areas of the house that had no sale items were blocked off. The sale itself was from Friday to Sunday. As items were sold, Laurie and Steve rearranged the remaining items to improve their chance of sale. They ensured that people who bought heavy items had the means and expertise to remove them before the sale ended. After the sale, Laurie and Steve came back to the house to clean up and remove the few items that didn't sell, so they could donate the items to charity for us. Laurie then wired us the proceeds of the sale minus some administrative costs and mailed us the all of the sales and donation receipts. In addition, She mailed us valuable item that the movers forgot to pack and one item that didn't sell that we decided to keep. All in all, we were very satisfied with EstateMax and highly recommend them. Their services were well worth the fee.
Category: Furniture - Sales, Auction Services
Services Performed: Yes
Cost: $3500
4273 Hermitage Dr
Ellicott City, MD 21042
Service Provider Response:
Hi [member names removed], Thank you for the glowing review. You've been exemplary clients to work with. Your beautiful brand name furniture was great to have at a downsizing sale and you were attention to detail while you packed and moved out prior to the sale really assisted me and setup and efficient process during the sale greatly appreciate your business and support and we wish you the absolute best in your new home.
Read More
A07/15/2017 – Sarah Baumert
My 7 year old son and I stopped into an estate sale that was being managed by Estatemax. As
customers, we had a fabulous experience! We interacted with two representatives of the company. Both
ladies were courteous and attentive, and gave us ample time to browse independently. When it was time to go, my son discovered an item that he simply loved. He did not have enough money to pay for the item, but wanted to negotiate. It was a request that I could not deny, so I led him to one of the representatives. She was charmed by my 7 year old's request and sent the home owner a message asking if he agreed to my son's offer. The offer was accepted. My 7 year old learned a great lesson, and was able to purchase a dream item. Estatemax could have ignored my son, but instead went above and beyond to help. If you are looking for this type of service, you can be sure that potential customers will be treated exceptionally.
Category: Auction Services
Services Performed: No
Hermitage
Ellicott City, MD 21042
Service Provider Response:
Thank you. I am sure [Member Name Removed] with his vintage boy scout bugle will entertain and charm audiences for days to come. He will go far with his attitude!
Read More
B06/26/2017 – Mark Owens
Sale went smoothly. Funds were transferred per agreement. Items not sold were placed on
consignment in their warehouse, donated to charity, or disposed of. I felt that they could have been a bit
more organized and provided a bit more unsolicited communication throughout the process. Other than that I think they did a great job.
Category: Auction Services
Services Performed: Yes
Cost: $3200
10 Spring Farm Dr
Lovettsville, VA 22314
Service Provider Response:
Hi [Member Name Removed], If there is no reason for us to contact our client during set up, sales and clean up of the job, we don't bother them. We typically discuss issues only as needed and report to the client the day or so after the sale is over, with a final sales estimate. You contacted me during the sale setup and asked how it was going, by text. I said it was going fine. If there is nothing to report, I am a person of few words and a lot of action.. I introduced you to Heart2Heart MOving who moved your stuff to your new home and brought other things back to the old home, site of the sale. They handled the prep for us with you so I thought your questions would all be covered. We handled your sale with the utmost professionalism efficiency and did everything we knew how to do to drive traffic to your secondary rural location. We handled the sale as effectively as possible and cleaned up to meet your deadline for settlement on the property. I don't know what else we could have done to satisfy you in and above the requirements of our contract and to assure you a satisfied client. You brought Furniture into the sale from your fiance's house, sight unseen, that was very esoteric and not in great condition yet we included it and promoted it on all of our social media sites before, during the sale weekend and continue to promote all of the pieces we brought back to the warehouse for further liquidation on an ongoing basis. We will be in touch as things sell. Thank you for your business .
Read More
A06/22/2017 – Virginia Manzione
From beginning to end, this was a professional job! Laurie and Steve answered all of my questions
(as I had not done this before, there were many), and were very patient with me! They showed up when
they said they would, and took care of the house as if it was their own. We were on a very tight timeline, as a buyer for the house wanted to close more quickly than I was ready to. The sale went well, and the clean out was done right before the buyer's last walk-through. The buyer and his realtor were very impressed with how clean the house was. I would use this company again!
Category: Auction Services
Services Performed: Yes
Cost: $3700
136 Old Forest Circle
Winchester, VA 22602
Service Provider Response:
Thank you [Member Name Removed]. We appreciate your trust and your positive words. If you ever do have to handle one of these again or when you decide to downsize we welcome your call thanks a lot
Read More
F05/22/2017 – mary larson
I had an extremely similar experience to another person who wrote a review. We spoke with them
and there were some things in the contract they sent that I wasn't comfortable with. A woman tried to
bully me into signing the contract. I found them to be very pushy. One of their sales reps, Steve, tried to friend me on Facebook through his personal page and his personal page and postings made me extremely uncomfortable so I decided not to go with them. I sent them a text telling them we would not be proceeding. I immediately received a barrage of escalating and angry texts and phone calls insisting I sign the documents and give them the job. I explained that I found them unprofessional and wasn't interested in working with them. Steve proceeded to text me saying that "I was crazy, a wacko, a crazy bird, I didn't know what I was doing", and despite me telling him repeatedly and politely the conversation was over, we would not be using them, he persisted. He threatened to slander me on social media. I finally said that all of his text messages would be documented and that if he continued with his course of action, either privately or publicly, I would contact my attorney regarding a defamation of character and slander suit. I then blocked him from my phone. This guy frightened me.
Category: Auction Services
Services Performed: No
12820 Westside Rd
Manassas, VA 20112
STATUS PENDING
Service Provider Response:
Miss [Member Name Removed], These accusations are completely bogus. Because of the sudden spiral downward of our interaction yesterday, after you had given us the go ahead- you said you were ready to sign my contract- AFTER I SENT YOU A DOCUSIGN AGREEMENT, that you asked for and I followed up with you to see if you had any questions, you changed your mind. I believe you are a set up from a competitor looking for information, and anxious to steal my co tract. In fact, we had three very good , positive go-forward conversations over the phone- both you and Steve and I talked. Yesterday when I called you to ask if you had any questions about the contract I sent you you said you were no longer interested. When I asked you why you said it's because I tried to friend you on Facebook. I clearly explained to you that if I did friend you on Facebook which I do often to make new Facebook friends-it's simply because it's our way of inviting you to look into our pages which we use to advertise estate sales extensively. Per your request I had sent you my contract which is a boilerplate- simple no fuss, black and white agreement. As I had explained and all of oyr Angies List reviews testify to- our services are personalized per client. Any concerns of yours, in addition to those we already discuss could have been talked out and negotiated. The Facebook paranoia is absolutely the strangest response I've ever gotten through a potential client and just really an excuse to squirm out of the deal and steal my contract. I stick by my assertion that you are working for a competitor- this was a setup from the beginning - were never a real potential client and completely bogus.
Read More
A05/10/2017 – Ellen Abromavage
We are very please how everything worked out for us. Everything was done in a timely manner and
the communication was excellent. We were in a tough situation where my parents home was not near us
kids and there was a pending sale of the house. We needed to clear out the house as well as remove the items we wanted to keep. They worked with us to coordinate everything. EstateMax photographed and took video of the auction items and promoted the sale. After the sale they donated items and took the rest the dump for us. We are very happy with their services.
Category: Auction Services
Services Performed: Yes
9413 Falls Bridge Ln
Potomac, MD 20854
Service Provider Response:
Thank you [Member Name Removed] and [Member Name Removed], We appreciate the positive feedback! Thank you for putting your trust in EstateMAX. It means everything to us as a small business. Laurie and Steve
Read More
Prev
12345
---
Based out of Bethesda, MD also serving Washington , DC , Bethesda , MD , Frederick , MD , Potomac , MD , Arlington , VA , Fairfax , VA , Leesburg , VA and Mc Lean , VA
---
In-person Estate Sales
Online Auctions
Off-site Sales
Clean-out Services
Professional Organization and Downsizing
---
Memberships & Associations
Better Business Bureau
Antiques and Collectibles National Association
Angies List Super Service Award Winning Company
Stay Tuned for Sale Video on Weds preceding the sale. This lovely traditional Chevy Chase home, full of Furnishings, Decor, Antiques and Vintage, Books, China, Crystal, Kitchen Accoutrement, Lawn and Garden, Patio Furnishings, Office, Bedrooms (...
Chevy Chase

,

MD

20815
Sale starts Fri. Mar 2, 2018 at 11:00 AM
This company does not have any items for sale at this time.
This company has posted a total of 217 estate sales. Only the most recent 50 sales are shown.
What People Say About EstateMAX & Other People's Stuff
A04/11/2017 – WELMOED SISSON
We were amazed at the attention to detail everyone put into the sale at our house. They photographed and made videos, marketed the sale widely, and did a lot of research into some of the items we were selling. It turned out that some of the pieces we had were actually worth a lot more than we ever dreamed! While we did not go to the house on the days of the sale, we did stop in the day before and were impressed with the extent of the preparation they put in. There were signs everywhere, and they did everything they could to protect the property. One thing that really impressed me was that they told me they had contacted the local police to arrange for some extra patrols near the property, since it could be a tempting target. They were very honest about how they would conduct the sale, and did not try to overinflate the potential sale proceeds. They were quick with follow-up and prompt with payment. Thanks to them, we were able to get a fresh start in our new home.
Description of work:
We hired Laurie and Steve to conduct an estate sale in our home to dispose of household goods from our downsizing.
OverallA
PriceA
QualityA
ResponsivenessA
PunctualityA
ProfessionalismA
Category: Auction Services
Services Performed: Yes
Work Completed Date: 03/10/2017
Hire Again: Yes
WELMOED SISSON
18505 Crossview Rd.
Boyds, MD 20841
Service Provider Response:Edit
It was our pleasure to help your relocation along, and we will consider this to be a landmark sale for EstateMax for a long time! It was such a wonderful place with your and [Member Name Removed]'s great taste in furnishings it was fun! Stay in touch, you two. And thx for being our partners throughout the process.
W. Sisson
12/12/2016 – Peter Sokowski
The Estate paid EstateMAX a minimum retainer of $3500 to conduct the entire sale. A bonus
commission of $900 was earned by EstateMax based on final sales, over and above $10000. Well worth
the dollars spent. Pleased with the outcome and results of the on site Estate Sale. The net at site is very much acceptable. I didn't contract for Bulk to be removed - but what was left was manageable and what was expected, after items taken to consignment. The property was left in order and neat and EXCEPTIONALLY pleased with this! Awaiting positive results of what failed to sell at site, and is now in consignment. Am pleased with online marketing as well. The Frederick location shop reflected the big items taken to consignment. This Co really hustled. One does not see that too often. Laurie and Steve worked tirelessly. This particular Estate Sale was no easy task – as I have been involved in several. Initially, I had another Co in line to complete this effort, though after the Family removing some 30,000 books, the initial co backed out. Laurie and Steve jumped right on and took on the job, with no hesitation.
Category: Furniture - Sales, Auction Services
Services Performed: Yes
Cost: $3500
3320 Gumwood Dr
Hyattsville, MD 20783
Service Provider Response:Edit
Hi [Member Name Removed], Thank you for the great review! Your mom's home was full of interesting items and treasures that the shopping public really seemed to appreciate! Will be in touch in the next few months with consignment sales. Happy HOlidays!
Read More
A11/07/2016 – Maureen Carr
Very well! Laurie Zook and her partner, Steve Berryman, consulted with us and explained their
services. We set a date for the Estate Sale. A few days before, they came to the house after we had
moved and began sorting and pricing an assortment of furniture, art, jewelry, knick knacks -- you name it. After the sale, what was left was removed to their consignment shop or charities. They did all the work, which was great, and were always very responsive to my questions. Never could have done this without their assistance.
Category: Moving, Appraisals - Antiques/Jewelry/Items, Furniture - Sales, Auction Services, Home Staging
Services Performed: Yes
10301 Grosvenor Pl #1207
Rockville, MD 20852
Service Provider Response:Edit
Thank you [Member Name Removed] appreciate your business your trust and your kind review thank you
Read More
A10/19/2016 – Douglas Griffin
They performed as promised. They estimated that my mother's possessions should yield
somewhere in the $9000 range. They did everything! We simply had to pack what possessions my
mother wanted and leave the key. They did everything else to prepare the house for the 3-day estate sale then remove all the belongings that didn't sell to their consignment shop. After the sale was completed my mother received a check for almost $10,000. Possessions in the consignment shop COULD yield even more. She was so delighted! EstateMAX could well have saved my mother's life since she didn't have to deal with any of the stress related to packing and disposing of all the stuff.
Category: Moving, Appraisals - Antiques/Jewelry/Items, Furniture - Sales, Auction Services, Home Staging
Services Performed: Yes
Cost: $3500
2603 Bear Den Rd
Frederick, MD 21701
Service Provider Response:Edit
Hi [Member Name Removed], Thank you for the wonderful review! The sale was a lot of fun! Your mom owned very nice things and the neighborhood was supportive of the event. Please let us know if you need our help in the future and we will make ourselves available. Laurie and Steve.
Read More
A10/07/2016 – Linda Benvenuto
The process went smoothly, in stages. Being so far away, I could completely relax knowing they
were sensitive to my belongings. They also handled mailing items to me and storing others till I return.
Couldn't be more pleased with their service. They handled all the moving arrangements, storage, mailing, etc. Great.
Category: Moving, Furniture - Sales, Auction Services
Services Performed: Yes
5158 34th St NW
Washington, DC 20008
Service Provider Response:Edit
Hi [Member Name Removed], I'm very happy you asked me to help you with this project. It was great to work with [Member Name Removed] in this transition. Your stuff is at O.P.S. Other People's Stuff now, and the inventory is forthcoming.
Read More
A08/27/2016 – Sharon Ferlaino
Successful sale
Category: Auction Services
Services Performed: Yes
Cost: $4000
43773 Paramount Place
Chantilly, VA 20152
Respond to this review!Respond
Read More
A08/23/2016 – Russ & Judy Mushro
The Estate Max team was truly professional from the beginning of the process of the estate sale to
the end. They were on time for every appointment or scheduled home visit. Phone calls, text messages
and emails were answered promptly. They did exactly what they had said they were going to do ! ! ! Estate Max advertising and marketing of our furnishings was superb. The video presentation was fantastic. Their experience in this business gave us the confidence that they would reach the most potential buyers and we would get the most money from the sale. After the sale we received our proceeds in a prompt manner and was given an account of all sold items. We would not hesitate to recommend Laurie and the Estate Max team.
Category: Auction Services
Services Performed: Yes
Cost: $3500
31 Wedgefield Blvd
Ocean View, DE 19970
Respond to this review!Respond
Read More
A05/18/2016 – Betsy McMahan
Laurie was committed to selling this car for us. So much so, it was towed to her home and sat in her
driveway for two months saving us on storage fees. There were at least 8 qualified buyers who
ultimately had price and condition objections to a purchase. In the end, they wanted a "cherry" that needed little or no work, and they wanted to buy at a below market price. Unless a 1958 vehicle has been reconditioned and restored (and has the price tag to match) it's not likely to be in perfect condition. How many 60 year olds do you know that are in perfect shape?? By the time the interested buyer was located, Laurie had practically become a mechanical expert on our Rolls. She had also prioritized selling our car over many of her other duties and responsibilities. Ultimately, she found a buyer from Chicago who flew into BWI to take a look. Laurie even picked him up from the airport! Selling our Rolls Royce was an amazing effort in persistence on Laurie's part. Though we were a bit disappointed in the final sales price, it wasn't for lack of effort on Laurie's part. The market isn't what it was when the car was purchased.
Category: Auction Services
Services Performed: Yes
Cost: $2250
93 Monocacy Blvd
A 6
Frederick, MD 21701
Respond to this review!Respond
Read More
A04/07/2016 – Betsy McMahan
We tried auctioning some of our treasures off in the past and had been very disappointed with the
results. All in all, the weekend was a success. If you have a house full of items you need to liquidate, I
feel Laurie's services will allow you to get the most for your stuff - definitely more than other options like auctions, yard sales and flea markets. Her pricing seems fair to the buyer and seller. And, if an item remains on the final day, the buyer gets a nice discount which inspires last minute sales so fewer items remain at the end. What happens to what's left over? Laurie manages a warehouse where items go for a second chance to be sold. That's a wonderful option because sometimes what's left after an estate sale is just too good to give to Good Will or another charity but it must go somewhere because you have to vacate your home. Laurie also went above and beyond helping with some specific challenges which were unique to our sale. She and her staff helped make a very stressful time in our lives easier to handle. A few big items were sold before the weekend of the estate sale and, even though she didn't have to, Laurie helped support us so we had extra funds available to pay our own personal movers. After the sale, our final check was lost by the post office. (It went on a very long trip around the east coast.) Laurie worked h****** our behalf with the post office and the bank until the issue was resolved. We recommend her services highly.
Category: Furniture - Sales, Auction Services
Services Performed: Yes
Cost: $3500
PO Box 423
Lutherville, MD 21094
Respond to this review!Respond
Read More
A03/31/2016 – Richard Culp
The process has been very smooth. We paid about $800 in upfront fees to cover the move and
initial inventory. We receive 50% of the consignment sale. Thus far, we have received about $380. This
was a major life transition for my mother and our family. We spent a great amount of prep time to prepare for the transition, distributing items to family members and disposing of clearly unusable items. EstateMax has been a one-stop solution to clearing the condo. They very efficiently provided moving services and they are taking care of the consignment sale at their site. This allowed us to move quickly to prepare the condo for sale. (We did not want to have an on-site sale because of the logistics involved.)
Category: Moving, Auction Services, Home Staging
Services Performed: Yes
Cost: $800
4817 Bayard Blvd
Bethesda, MD 20816
Service Provider Response:Edit
It was our pleasure and the sales are ongoing. Thank you.
clients from 2013-2016 from Angie's List Reviews Only, not all inclusive