Estate Sales by Southern Trading Company, LLC
Bonded and Insured
Elite member since Oct 7, 2011 - 30 years in business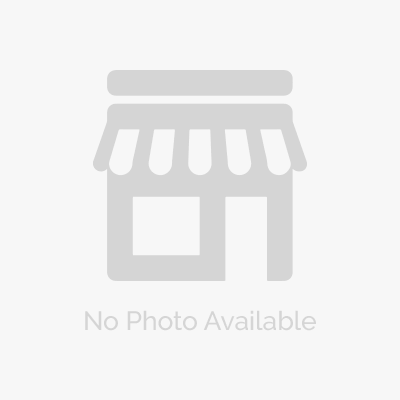 About Estate Sales by Southern Trading Company, LLC
Overview

Handling a loved one's estate or liquidating your own personal items can be a difficult and emotional task—we understand many of these items may have deep memories associated with them. Our goal is to eliminate the unwanted stress normally associated with such situations.

Other benefits of using Southern Trading Company include a professional and effectively managed sale, targeted advertising, signage, Internet coverage, staffing, and negotiation — all according to your specifications and requirements.

And you need not worry. Throughout the entire process, your home and its contents, will be treated with the greatest respect and consideration.

Our Services

We are a company with over twenty years of experience running a large antique store, conducting estate sales, and working with local business and real estate companies - offering home staging to present the property to the best advantage. We also offer an opportunity for the real estate company to have an open house at no charge on the day(s) of the estate sale. We also offer an opportunity for the family to sell some contents from the estate when the family is not interested in holding an actual estate sale. We have a vast knowledge in antiques, collectibles, art, and household items. We incorporate fair market values to price items, so you always get a fair price with Southern Trading Company!

Downsizing

Are you in the process of downsizing your lifestyle by going to a smaller home or condo? Having an Estate Sale can be a key component to making the transition. We can help and assist you in deciding which items you won't be needing in your new place.

Our Estate Sale team of professionals will then help you get the most for the items that you won't require.

Items We Sell

From contemporary to traditional to antiques, you name it, we sell it. Typically we sell collectibles, antique furniture, accessories, artwork, vintage clothing, antique tools, appliances, jewelry, garden equipment and more.

Promoting Your Sale

We take digital pictures of your furnishings and items and give them their own dedicated web page on our four websites that we have for the business. Your page and information is sent out to our extensive customer database prior to your sale. Additionally, we advertise your sale in local newspapers. We also strategically place signage to drive traffic to your sale's location.
---
Based out of Melbourne, FL also serving Cocoa , FL , Cocoa Beach , FL , Daytona Beach , FL , Melbourne , FL , Orlando , FL , Palm Bay , FL , Rockledge , FL , Satellite Beach , FL , Sebastian , FL , Titusville , FL and Vero Beach , FL
---
In-person Estate Sales
Appraisal Services
Home Staging
Buy Outs
Senior Moves
Can't have an Estate Sale? We purchase items.
---
Memberships & Associations
This company does not have any items for sale at this time.
This company has posted a total of 345 estate sales. Only the most recent 20 sales are shown.
What People Say About Estate Sales by Southern Trading Company, LLC
As a career retailer I'm impressed beyond words at what a good job you folks did organizing and staging the Windom estate sale. The employees were sharp, organized, efficient, no-nonsense, self motivated etc. . . all you could ask for. I am very impressed so far. Thanks, Mike
Mike Windom
Wonderful and fun experience. Doreen was friendly, personable and very accommodating. Great shopping trip and many values!
Millie and Joe Meehan
The first managed estate sale we went to was managed by Southern Trading Co. We were very impressed with the way the sale was handled. They were professional while still friendly and willing to spend the time to talk with you.
Since that time my wife and I have attended many estate sales managed by many companies. I can say without a doubt that Southern Trading Company is heads above any of the others.
We look forward with anticipation to attending all their estate sales.
Tom and Nancy
Tom and Nancy
Doreen and Kathy are always so pleasant and helpful in the Gallery. They make the store a fun place to visit and treasure hunt.
Love everything about it.
Susan M. July 2017
TO: Southern Trading company, Nancy and Staff
On Dec. 23, 2014 my husband passed away and in the following months I needed to figure out what I needed to do.
What I needed to do was 'down size' my 2,400 sq ft house to a smaller condominium and figure out what I needed to move with me and/or sell.
After 30 years of marriage and the loss of my parents, the house had years and years of memorabilia, Nancy Lewis and her staff came into my life.
On June 19, 2015 I had the Estate Sale, sold my house and paid for the condominium.
To Nancy Lewis of Southern Trading Company and her staff I give my love, thanks and consideration.
With her honesty, loyalty and complete professional attitude I give my thanks and love.
Yours sincerely, Robin C. Walton
Robin C. Walton
If you want the best don't settle for less. From top to bottom the Southern Trading Company is the best.
The management and employees are fantastic in dealing with you throughout - they work with you to get the most for you.
They are respectful and experts in their business.
Robert W. Amos, June 2017
Dear Nancy and team,

THANK YOU for the amazing effort and results of our estate sale in Palm Bay.
I was grateful for your professionalism, team work, work ethic and kindness to me.
We are very pleased! Kind Regards
Ane', July 2016
Southern Trading co. conducted my large estate sale filled with fine art, antiques and collectibles.
They were successful in selling my contents at a good price.
I would highly recommend them.
Ralph Bliss, Feb., 2017
From:Buzzy H. Estate Sales by Southern Trading Co., recently held an Estate Sale for me, as I am leaving the area. I did not know how an Estate Sale really worked until Nancy and her staff came in and emptied cabinets, closets and drawers, and displayed them so that all items were shown to their best advantage. They did this both in the house and garage. During the sale they were always re-staging, so when a piece sold another was put it its place. I am pleased to say that almost all of the furniture, household and garage items were sold. Nancy and her staff were very professional and helpful in dealing with customers. I would highly recommend Estate Sales by Southern Trading to anyone in need of this type of service. They were great!!!
Buzzy H., May 2017
Keep up the good work!!!
Love you guys!
John and Donna Lengyel, May 2017