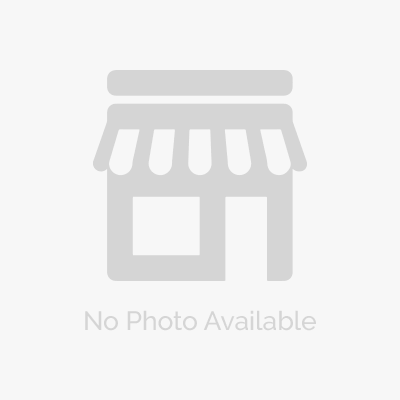 About Don Presley Auction and Estate Sales
Don Presley Auction
Phone: 714-633-2437 As a member of the National Auctioneers Association, Don Presley Auctions is committed to offering its clients the top tier of auction bidding and consignment services. By offering both live auction bidding at its high-tech auction facility in the heart of the City of Orange Calif., and online Internet auction bidding, Don Presley reaches buyers around the world..More than 60 countries visit our web site and online catalogs and most sign up for online bidding in real time.

For years, we have been a trusted auction resource for bidders and consignors alike. And we'd like to welcome you to our next sale – whether as a bidder or consignor!. You can find information about all our future auctions and our estate tag sales that are held in homes and businesses at www.donpresley.com

Esatae sales
We also conduct Estate sales several times a month. Unlike our auctions where you bid for items. In the estate sale every item is priced and most of the time we dont mind hagglin

Global Results with Local Service
Here's just a few of the major services Don Presley and his staff offers bidders and sellers from the California auction facility:

Consignment Services
Don's gallery in Orange is an open-to-the-public consignment gallery, where you can place items that you'd like to sell that will be seen by hundreds of visitors each week. at the gallery in Orange and Thousands online from around the World

We accept all types of antiques, art, collectibles,coins, jewelry,firearms, and other items. For more information on consignment services, please call Don at 714-633-2437 Or send us an inquiry to info@donpresley.com and be sure to check our website www.donpresley.com for the latest news and updates we will be in touch with you as soon as possible.


Auction Bidding Services
Southern California auctioneer and estate specialist Don Presley offer the antiques collector in California,the United States and around the world 500 to 1,000 lot auctions. A live preview will always precede each of the sales, and absentee and phone bids will be accepted.
Antiques sales big and small are held with Don Presley. Consignment auctions are held once a month on Saturdays and Sundays.always starting at 12 noon pst we are open Monday thru Saturday 10am til 5pm for inspections and accepting quality consignments for our future auctions

Marketing
We advertise locally as well as Nationally and internationally around the the world to bring interested buyers to our market to better serve our consignors and to realize the best price possible.If you would like more information about our marketing programs dont hesitate to contact Don

Delicate Antiques Shipping Service
The firm has contracted with a number of expert antique shipping companies to ensure your collectibles or antiques inventory is well cared for.



---
Based out of Anaheim, CA also serving Aliso Viejo , CA , Anaheim , CA , Buena Park , CA , Cerritos , CA , Chino Hills , CA , Corona , CA , Costa Mesa , CA , Dana Point , CA , Diamond Bar , CA , Fullerton , CA , Garden Grove , CA , Huntington Beach , CA , Irvine , CA , La Habra , CA , Laguna Hills , CA , Laguna Niguel , CA , Lake Forest , CA , Los Angeles , CA , Orange , CA , Rancho Palos Verdes , CA , Rancho Santa Margarita , CA , Tustin , CA , Upland , CA and Whittier , CA
---
Memberships & Associations
This company does not have any active sales.
This company does not have any items for sale at this time.
This company has posted a total of 2028 estate sales. Only the most recent 50 sales are shown.
What People Say About Don Presley Auction and Estate Sales
Dear Don:
I received the Mughul dagger this morning. I bid a bit more on Live Auctioneers than I was comfortable with given all the modern fakes of these polluting the pool so to speak. I trusted your correspondence and I couldn't be happier that I did. Many thanks for the fine piece.
Dr.MRZ
Testimonial
Hey Don,
Thank you for treating your customers so well, the food and drinks are greatly appreciated! Even though I didn't win nearly as many lots as I bid on, it was still one of the best auction experiences I've had.
Brandon
Testimonial
Hi Don,

Sorry it took me awhile to get back to you.
Please feel free to use this, or any part of this on your site:
"I have never received such prompt information and friendly communication as I did from Don when inquiring about more than one of my items values. Don's knowledge covered a wide spectrum. I am so appreciative of his help, and am amazed at the assistance I received for free appraisals! Thank you Don."
Becky Laslie
I have to say I attempted to get appraisals from other online services and still have never heard anything from anyone else. Thus, my gratitude for your help :))

Thanks again! Becky


Testimonial