Desert Resource Group
Platinum member since Jul 30, 2011 - 7 years in business
Based out of Indio, CA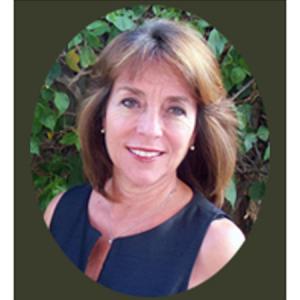 About Desert Resource Group
Our company does more than just sell the nice furniture and china. We are an asset to the family members who are out of town and don't want to deal with liquidating all of mom and dad's "stuff". From selling cars and golf carts to knick knacks, shipping valuables to family members, and donating the remaining items to charity, we deal with it all. Desert Resource Group makes the liquidation of an Estate an easier and less stressful time in everyone's life.

We pride ourself in meeting each client's needs and going above and beyond with our service. Our consultation is free and there are no up front fees. Our accounting and check to you is guaranteed within 5 days after the end of the sale. We come into the home after you are done and sort through everything from what is in the kitchen cabinets to the garage. We'll do it all for you!

DRG is also a FREE Referral and Placement Agency. Our goal is to assist seniors in finding the perfect living situation and care for the rest of their lives. Please visit our website at www.desertresourcegroup.com to learn about all of our services, including Veteran benefits. DRG offers complete and real solutions to your immediate needs.

"My husband and I and our whole family will forever be grateful to you for assisting us in liquidating my mother's possessions during this time of crisis in our lives" Laura S

"I spoke with a number of estate sale companies and DRG was the best priced, the most thorough before, during and after the sale. They got the job done without any issues or problems. They went WAY above and BEYOND in helping us and they got the job done on time." Susan D

"I would highly recommend DRG because of them and their expertise, my father is now living in a very nice assisted living facility, assisted him in getting VA benefit, coordinated the movers and held an estate sale which they unloaded all of my dad's remaining possessions." Merle H
---
Based out of Palm Desert, CA also serving Cathedral City , CA , Indian Wells , CA , Indio , CA , La Quinta , CA , Palm Desert , CA , Palm Springs , CA , Rancho Mirage , CA and Bermuda Dunes , CA
Second home and furniture like new! Matching sofas, area rug, coffee & side table 2 dining sets with matching chairs (12 total) 3 bedroom sets, 1 king and 2 Queen beds Linens, full kitchen Art and decorative...
Palm Springs

,

CA

92262
Sale starts Fri. Nov 24, 2017 at 8:30 AM
WOW! WOW! WOW! Beautiful Shadow Hills home is loaded!Beautiful beige sectionalGrandfather clock, curio cabinetsRound glass dining table and 8 black club chairsBlack recliners and occasional chairsQueen bedroom sets & beddingKing...
Indio

,

CA

92203
Sale starts Sat. Nov 25, 2017 at 8:30 AM
This company does not have any items for sale at this time.
This company has posted a total of 276 estate sales. Only the most recent 50 sales are shown.
What People Say About Desert Resource Group
Thank you so much for a job well done! I never expected to make so much!
Gratefully,
Roz
Roz
Hi Nanette, Just wanted to thank you again for all the furniture and extras that we got from this last sale. Everything worked out great for both of my daughters. Everyone is happy and it all fit perfect in their homes. Thanks for the great prices and we were very happy with the quality of all the items we bought. We will definitely continue following your future sales. We are still looking for a dining room table and maybe one more smaller sofa for my Mother now. Thanks for all you do and thanks for coming out on a Sunday morning to let us pick up the furniture. Have a great week! Alicia
Alicia M
Dear Nanette,
I want to thank you for all of your help in furnishing my home. When I first met you I explained I had sold all of my furniture with the sale of my home. I told you what style I liked and you took off. I furnished my entire three bedroom home with your help. Everything fit in and looks wonderful. Everyone thinks I have all new furniture and is decorator finished. The prices were unbelievable and I could have never afforded what I purchased from you.
I have highly recommended you to friends or to anyone who might need just a few items. You work in such a professional way as well as a caring person. I will follow your estate sales always.
Thank you again for all of your help.
Fondly, Janice
Janice Stanger
I want to thank you again for all your hard work and your professionalism You made the sale and disposal of a lot of STUFF relatively painless for us. I know you worked very hard organizing buyers and cleaning up. I would be thrilled to recommend you to anyone who needs your services. You are welcome to post my comment on your website or give my phone number to anyone who wishes to call.

Sincerely,
Fruma Shrensel
CODA Estate
To the DRG group:

Your expertise and success in the complete dispatch of five rooms of furniture, and other various and a sundry items in two and one half days speaks to the completeness of task Your guys were outstanding and met all of our expectations.

In addition, being allowed only two days of prep time, we nicknamed the event, THE MIRACLE ON MOJAVE, as our street address was that.

Nanette and Tom in tandem, accomplished the impossible and we recommend them for your estate liquidation needs.

Sonia & Ron Chovance


Ron Chovance
I would highly recommend the Desert Resource Group. This dedicated company helped me find a retirement home for my parents in California. It was not possible for me to help in this way because I live in Pennsylvania. In addition, they coordinated the movers and held an estate sale which is quite a lot of work. Some Items went on Craig's list, etc. If they thought an item might be of special value, they brought in a specialist for pricing. Anything that did not sell was donated to organizations in the area.
Desert Resource Group also follows up with me and my family regularly. I feel they are a total turn-key operation and I will continue to work with them as the need arises Merle Weismer

Merle Weismer
To all persons this may pertain too, for so many different reasons Please read my sincere comments about: DESERT RESOURCE GROUP (Estate Sales

My husband and I were on the East Coast for the summer with our children and grand children when we received the good news of selling our Mothers home in Rancho Mirage that had been on the market for two years Of course we were elated (even though we took a beating in the price reduction) until the stipulation was that we had to have the house emptied in 2 1/2 weeks That is when I got on line, got numbers of estate sale companies and spoke with many people Nanette was the best priced, the most thorough before, during and after the sale She got the job done and the house was able to close Nanette really knows her business, her pricing expertise in what you can expect to get in this market, and she went WAY above and BEYOND in helping us including her very kind husband Tom The job got done on time.....and the best part is, we did not even have to fly back to California, paying high price airline tickets and disrupting a beautiful summer with the kids! That is right Nanette took care of every thing by phone with us She continually checked in with us and kept us posted along the way She was an absolute delight to work with

Susan Dells