Blessed & Grateful Inc
(352) 561-3331
Platinum member since Dec 5, 2014 - 5 years in business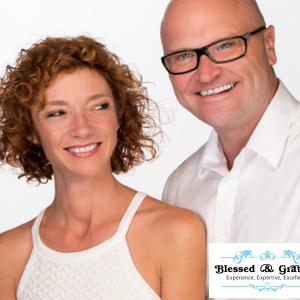 About Blessed & Grateful Inc
Specialists in conducting Estate Sales and Moving Sales in
The Villages, Florida!
We live in the Villages as do all of our helpers!
Villagers Serving Villagers!
We carry full corporate liability insurance.
We provide start to finish services! Let us do the work for you!
Our goals are to sell all items you want sold at the best prices possible.
We offer a wide range of standard sales services which are customizable dependent upon your circumstances.
No matter the size of the job, we are here to help! From the largest estate sale to the smallest moving sale and everything in between, we have a solution that will work for you!
We are Blessed & Grateful, Inc. because we believe anyone can choose to Blessed & Grateful.
We operate to The Triple H Standard.....Humans Helping Humans.
---
Based out of The Villages, FL
---
In-person Estate Sales
Real Estate Sales
Live Auctions
---
Memberships & Associations
National Auctioneers Association
ATS
---
Licensed Realtor (SL3361481)
Licensed Auctioneer (AU4672)
There's a nice blend of furnishings in this home with lots of name brands to choose from. Beautiful Traditions brand oak dresser with triple mirror and chest of drawers/armoire. There's also a Bassett chest of drawers and Ethan Allen nigh...
The Villages

,

FL

32162
Sale starts Tue. May 29, 2018 at 9:00 AM
There's a light and beachy feel to the furnishings in this home. Stunning slatted wood dining table with six chairs. Distressed media cabinet and end tables. Gray double-reclining electric love seat. Cream colored love seat. &...
The Villages

,

FL

32162
Sale starts Tue. May 29, 2018 at 9:00 AM
If you are in need of a kitchen or dining room tables, this sale has 3 different styles to choose from! For your more formal dining there is a stunning oak dining table with 6 chairs including 2 captains chair. If you need something less ...
9380 SE 168th Newington St
The Villages

,

FL

32162
Sale starts Thu. May 31, 2018 at 9:00 AM
This company does not have any items for sale at this time.
This company has posted a total of 938 estate sales. Only the most recent 50 sales are shown.
What People Say About Blessed & Grateful Inc

Sean and Poppy,

It's an all too familiar scenario: out-of-state child; widowed parent; a houseful of possessions that need to be sorted, packed, sold, or dispersed to a charity; and a very short time frame to get everything accomplished. This is what I was facing when a friend referred me to Sean and Poppy Donnelly at Blessed and Grateful. After meeting with Poppy a tremendous burden was lifted from my and my mother's shoulders. Poppy was calm and reassuring and I knew that I could leave everything in the capable hands of her and her team. I was amazed at how quickly they brought order to the chaos that was my mother's home. Our proceeds from the sale exceeded my expectations and I am sure it is due to the team's ability to arrange and stage everything beautifully and to the advance advertising that was done.

Thank you to all who were involved in the sale; and, please, do not hesitate to use me as a reference.

Sincerely,

Becky Black
Becky Black
Poppy and Sean,

I want to start off by thanking you two for the kind, thoughtful, professional, and sincere way you treated myself and my family members during the rough process we had after the passing of my Aunt. I think back to how invigorating you guys were and the process of transforming the house to a professionally ran estate sale amazes me today.
Not once did I not trust anything you were telling me and for that I owe that to how you conduct yourself from the initial process. Finally I would like to say thank you for your hard work and making a hard time be a lot more easier to bear.

Thank you,
Sincerely Keith.
Keith Weinberg
Sean and Poppy,

We want to thank you from the bottom of our hearts for your excellent handling of the estate sale at our parent's home. With the three of us being from out of town, you saved us what could have been a very stressful and overwhelming task. The results of the sale were amazing… 3 small boxes of miscellaneous odds and ends to donate to the charity of our choice. And better yet…when you were done, the house was empty, clean, and looked like new!! Thanks, again. It has been a real pleasure working with both of you.

Sincerely,
Karen, Gregg, and Julie
Julie Baetz
Hi Sean and Poppy,

I received your check and wanted to say once again how much I appreciate all of your work. You are absolute professionals! You have been flexible, pleasant and work so hard. It have had complete piece of mind during the entire process. Your expertise and experience is worth every penny and more in this process! Please know I will always be willing to endorse or recommend your work.

With Great Appreciation,

Lauren Werch
On Behalf of myself and parents

werchl@duvalschools.org
Lauren Werch
Poppy and Sean Donnelly, owners of Blessed & Grateful, are the consummate estate sale professionals. It is with great pleasure that I recommend Poppy & Sean Donnelly as estate sale agents for anyone planning to dissolve an estate, downside, or move. During a very challenging time in my life when I suddenly lost my Mom, Poppy & Sean's calm and ensuring demeanor led me gracefully through the process of selling all my Mom's home contents seamlessly. And all of this was completed while I was out-of-state on the West Coast. The out come was above my expectations, both in terms of price and timing.

My Mom had a very full house of eclectic items, and they staged the inside beautifully, with everything so well displayed, marked, all the while taking such great care of the new carpet and freshly painted walls. Not only were they successful in selling all of her things, it was completed faster than expected because of their great advertising strategy, and the proceeds were way above my expectations. Poppy & Sean's knowledge of the local market in The Villages, keen eye for marketing, and understanding of The Village logistics, and a network of followers led to an extraordinary estate sale. They worked hard, illustrated a great understanding of the details, visual display, etiquette, and smoothly guided me along the estate sale process.

One of Poppy & Sean's best qualities was listening to exactly what I wanted & needed – and didn't want – and answering all of my questions, and even calling me daily with updates. When I was finally ready to do the estate sale, their hands-on approach & willingness to tackle jobs in prepping the house for the estate sale is unlike anything I have ever seen, or heard of, in any estate sale company. Poppy & Sean's positive attitude was so genuine – even in several challenges when they stood on my behalf to see an outcome through – I knew they had my best interest in mind at every step. They even took a video for me to see the house prepped since I was out-of-state, plus it gave me one last glimpse of my Mom.

I highly recommend Poppy and Sean Donnelly of Blessed & Grateful for any estate sale. I would be happy to answer any questions: molly@erett.com
Molly Schmidt