Bennett & Roelofs Estate Service LLC
Bonded and Insured
Elite member since Aug 11, 2010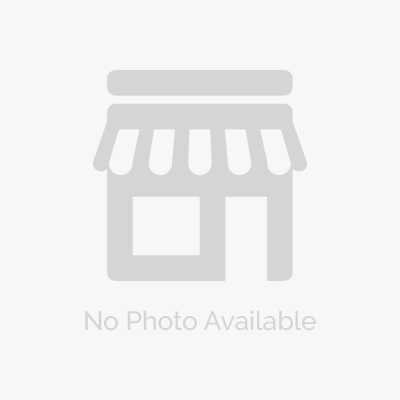 About Bennett & Roelofs Estate Service LLC

Principal member, Chris Bennett has been liquidating estates for 23 years. He has held positions as auction manager for one of the largest auction houses in the south, as a liquidation agent for large companies looking to reduce inventory, and currently as Managing Member of Bennett & Roelofs Estate Service LLC.

Chris also has an extensive background and knowledge base in antiques, collectibles, art and everyday household items. He has been buying and selling antiques and collectibles for 30 years and has a strong knowledge of market trends and values.



Bennett & Roelofs Estate Service provides professional residential and business liquidation and appraisal services. We conduct sales of personal property and entire estates as well as businesses. We work with families who need professionals knowledgeable about values so they can get as much as possible from the estate. We're able do this because we have 23 years experience taking care of families and their belongings.

We manage the pricing and sale of fine art, antiques, collectibles, books, jewelry, vehicles, furnishings and household goods. We are family owned and operated and have been providing exceptional service to our clients since 1993.

We have worked with professionals, antique dealers, art collectors, corporations and private clients to help them buy and sell through auction houses and estate auctions as well as private sales. Our estate services are backed by over twenty years of experience with hundreds of happy clients. We invite you to learn more about what Bennett & Roelofs Estate Service can do for you. Our estate sales and estate appraisals are backed by thorough, trustworthy, and fair research and we continue to satisfy clients around Wisconsin, Michigan and Indiana. Estate sales can be tough, but with our friendly, reliable service, you will receive exactly what you need.

Bennett & Roelofs Estate Service manages estate sales and estate appraisals Numerous buyers and sellers have praised our services, and we aim to give you a professional, worry-free experience while selling your estate. We are dedicated to timely, competitive service and always place our clients first.

Call now to schedule a free walk-through consultation with Chris today (608) 556-4557















---
Based out of Madison, WI also serving Beaver Dam , WI , Janesville , WI , Lake Mills , WI , Lodi , WI , Madison , WI , Milwaukee , WI , Stoughton , WI , Sun Prairie , WI , Waukesha , WI , Waunakee , WI and Wisconsin Dells , WI
---
Memberships & Associations
ESTATE SALE 5708 Barbara Drive Fitchburg, WI 53711 April 20-21 (Friday-Saturday) Contemporary sofa & loveseat X box systems & games Pool table Foosball table Adirondack chairs Top mount refrigerator Ashton...
5708 Barbara Dr
Fitchburg

,

WI

53711
Sale starts Fri. Apr 20, 2018 at 9:00 AM
Estate Sale N7678 Sandy Beach Rd. Fond Du Lac 54935 April 27th – 28th (Friday – Saturday) 9:00 am -5:00 pm Lots of fishing tackle / tackle boxes Husqvarna rear tiller Craftsman riding mower Large sewing...
N7678 Sandy Beach Rd
Fond Du Lac

,

WI

54935
Sale starts Fri. Apr 27, 2018 at 9:00 AM
This company does not have any items for sale at this time.
This company has posted a total of 404 estate sales. Only the most recent 50 sales are shown.
What People Say About Bennett & Roelofs Estate Service LLC
Chris and his team were professional and made our sale worry-free and fast. They were extremely understanding and thoughtful and went out of their way to make our experience positive. I would highly recommend them!
KW
I have attended his sales as a customer. Very satisfied with the experience - helpful, knowledgeable, and efficient. He insures that both the customer and the client are considered and well taken care of. When is the next sale?
Debbie S.
Excellent company. Friendly and professional. Willing to go the extra step to help their customers.
Sommer O.
This group is great. They know what they are doing and are friendly and professional. Highly recommended!
Kris S.
I have shopped at Chris' sales many times - always a good experience. Helpful and friendly staff too! Already looking forward to the next sale.
onial
Beth Wilson
Fabulous ! Very professional, from start to finish. We felt that they were really working for us. We were especially impressed when we overlooked a family heirloom, only to have it set aside, so it could remain in our family. Morals and ethics are rare attributes in today's world, but seemed to be the core of their service. We will recommend Bennett & Roelofs without hesitation. Thanks again, Chris, Taylor and your crewmonial
Mike Edler
We were in need of a liquidation firm that had a long-standing history of discretion. We had just inherited an estate of considerable value and needed someone well versed in art, antiques, vintage cars and jewelry. We interviewed nine firms within 150 mile radius. We decided on Bennett and Roelofs out of Sun Prairie, Wisconsin. We didn't want a conventional estate sale and privacy was paramount. Mr. Bennett was able to catalog, market and sell 95% of the items within a two month period. We were very pleased with proceeds realized, communication and professionalism. My wife and I highly recommend. Hats off to a great job! You pulled it off what I thought would be impossible.
Tom Benson