Bee's Knees Estate Sales LLC
(404) 974-7090
Bonded and Insured
Platinum member since Jun 12, 2017 - 4 years in business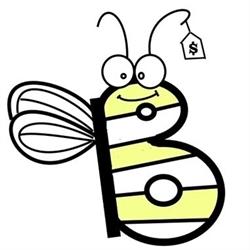 About Bee's Knees Estate Sales LLC
Welcome to Bee's Knees Estate Sales. We are two sisters who have been hosting estate sales in one form or another for over thirty years, with hundreds of estate sales in Georgia, Nevada and Southern California under our belts. We are the founders of Bee's Knees Estate Sales.
We are experts who have the know-how to ease your transition smoothly, quickly and productively. The cost to you? Absolutely nothing — we work on commission! And, unlike our competitors, we do not require a minimum guarantee.
We specialize in helping people liquidate inherited property as well as those who are in need of liquidating their own property or the property of loved ones. If any of these scenarios apply to you then you can most definitely benefit from our experience as professional estate liquidators. Our seasoned experience also extends to liquidating offices, warehouses, vacation homes, cabins, factories, restaurants — even boats! We at Bees Knees Estate Sales don't discriminate! We whole-heartedly embrace the modern concept that estate sales extend far beyond the sale of the personal property of those who have passed away.
Bees Knees Estate Sales is here to help seniors and their children, as well as estate executors and trustees, to evaluate, sell and thoroughly and expeditiously clear out the contents of a family home or business.
To find out more about the estate sale process and to schedule a consultation for a productive estate sale, call 404-974-7090.
---
Based out of Atlanta, GA
---
---
Memberships & Associations
Antiques and Collectibles National Association
WELCOME TO BEE'S KNEES ESTATE SALE The BEES ARE BACK IN DECATUR! Wow!! This sale has LOTS OF LEVELS! There's there's the 3-story, 7-room HOUSE (of course), then there's the BASEMENT, the GARAGE and a SHED OUT BACK! We've got Crate & Barrel furni...
3157 Caintal Ct
Decatur

,

GA

30033
Sale starts Fri. May 25, 2018 at 10:00 AM
WELCOME TO BEE'S KNEES ESTATE SALES! THIS IS A WORK IN PROGRESS MORE PICTURES WILL BE LOADED AS WE GET CLOSER TO SALE DATE TAKE A PEEK INTO THE HONEY POT! Be BEE-Dazzled!...
Mableton

,

GA

30126
Sale starts Thu. May 31, 2018 at 10:00 AM
WELCOME TO BEE'S KNEES ESTATE SALES! WOW! You are gonna LOVE this sale! Many household items, vintage items, record players, tools, electrical stuff, computer stuff, photography stuff. You'll spend the whole day here and it will go by in a blink!...
Decatur

,

GA

30030
Sale starts Wed. Jun 13, 2018 at 10:00 AM
This company does not have any items for sale at this time.
This company has posted a total of 265 estate sales. Only the most recent 31 sales are shown.
What People Say About Bee's Knees Estate Sales LLC
Cheryl:

I cannot thank you enough for the successful Estate Sale you conducted for me. Since I had never been to a sale it was a learning experience for me which I enjoyed tremendously! You and your team were so personable with everyone who came to the sale and the results exceeded my expectations! I will not hesitate to recommend your services to anyone.

Dennis
Dennis Herring
"My mother was a classic hoarder. After she passed away, we hired Bees Knees Estate Sales to come in and deal with the mountain of collectibles, cars, appliances, tools, you name it. In the beginning we could hardly walk through the house. But by the end of the first day most of the items were cleared out, and I was surprised at how much money had been made already. I highly recommend Bee Knees Estate Sales."
Kim Kislig
Cheryl,

Wanted to take a moment to thank you and say how much I appreciated the professional way you handled our estate sale. We interviewed several companies before choosing Bees Knees, and you did a perfect job filling the niche need of being between "not enough antiques" and a "yard sale".

I also appreciate the way you worked with my realtor in our absence. It was a large decision for us to go ahead and move out of state, entrusting you to handle the sale without us being there, and you certainly did not let us down. Your advertising must have also worked very well, as we got several comments from our realtor regarding the large amount of customers you brought.

Outstanding job, and we encourage anyone looking for a professional to handle their sale needs to give Bees Knees the business. You will not be disappointed.

Karla and Jon Reeves
Karla and Jon Reeves