Auction Nation
Bonded and Insured
Platinum member since Oct 3, 2017 - 6 years in business
Based out of Phoenix, AZ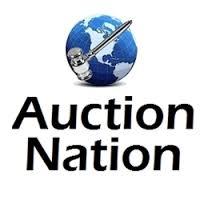 "Auction Nation is the leader in the United States for quickly and efficiently liquidating company assets, downsizing facilities and selling surplus corporate equipment. Our client list includes some of the largest organizations in the U.S. including NRG (NYSE: NRG), U.S Bankruptcy Court for the Western District of Texas, Pulte Homes, Lund Cadillac, ArmorWorks, The Earnhardt Group, Paddock Pools, NJoy Inc. Electronic Cigarettes, Berger Transport, ASU Athletics, NEC of America and The Arizona Superior Court. We also work with several reverse logistics companies to liquidate surplus assets for Home Depot, Costco, Sam's Club, Groupon, Sears, Walmart and Kohl's stores. We conduct onsite auctions in markets across the U.S. Our fast growth and consistent success are due to our unique way of liquidating assets. We have grown into the leading business liquidation firm, and have set the industry standard that our competitors have yet to match. We are very skilled at conducting online/onsite auctions. Our event management and design generate much better results for our customers. We design our auctions around the client and their specific goals and needs. We are very flexible in time, marketing, goals, and deadlines. The end result is a flawless, hassle-free sale for our clients, that achieves their goals and nets the highest possible return."
ᐧ
---
Based out of Phoenix, AZ
---
In-person Estate Sales
Online Auctions
Real Estate Sales
Off-site Sales
Clean-out Services
---
Memberships & Associations
---
Licensed Realtor ()
Licensed Auctioneer ()
CHINO, CA ONSITE Salon Product Liquidation Auction This auction features various professional hair products. All bids are done online and they start @ only $5! View and bid online here: http://online.auctionnation.co... End Date: No...
4741 Murrieta St
Chino

,

CA

91710
Bidding ends Tue. Nov 28 at 12:00PM PST
LOS ANGELES, CA ONSITE Commercial Medical Equipment Liquidation Auction View and bid online here: http://online.auctionnation.com/auction/7401 End Date: December 4, 2017 12:00 pm Preview Times: Monday 12/4/17 from 9am to 12pm...
1000 W 6th St
Los Angeles

,

CA

90017
Bidding ends Mon. Dec 4 at 12:00PM PST
This company does not have any items for sale at this time.
This company has posted a total of 34 estate sales. Only the most recent 28 sales are shown.
What People Say About Auction Nation
The site is easy to use & the pickup is always fast. Great people!
Linda
This place has become my new eBay. I buy everything from printing paper (which we donate to schools) to a Google Home. All at the fraction of retail.
Charlie
I have made several successful bids on AuctionNation.com and have been very happy with the products that I have purchased. I hate the thought of giving a great review and increasing the competition, but this is an outfit that deserves to succeed.
Jeff
Best website to get things at a lower price
Joana
Love auction nation! Easy to use and pick up my purchases.
Sean
most professional auctions to do business with I would like to thank you so match.
Ahmed
Easy way to review products, purchase them and save some money in the process.
Customer