Art of Estates ~ Asset Consulting & Appraisals
(317) 373-8845
Elite member since Dec 19, 2012 - 19 years in business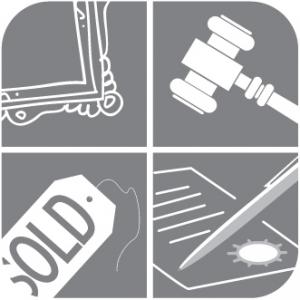 About Art of Estates ~ Asset Consulting & Appraisals
Art of Estates is a nationwide, privately-held, luxury asset, personal property consulting and appraisal company that helps clients identify, evaluate and transition assets towards the best intended use as defined by the goals of its legal owner or manager, which can be vastly different from one family or organization to the next.

Art of Estates has a unique specialization in European, Latin, North American, Midwest modern and contemporary fine art paintings. However, our team is also well educated in appraisals for antiques, collectables, guns, decorative arts, Native American, Asian and residential contents which are all commonly found in the estate valuation process.

We've previously orchestrated auctions, estate sales, private treaty (brokered) deals that lend well to performing top scale appraisals required for IRS bound appraisals for taxation or tax deduction purposes. Art of Estates has also been called upon by insurance companies, lawyers and private entities for value disputes with claims and consults for corporate and private collectors.

Brady Dreasher ISA CAPP, CES, GPPA, CAGA operates Art of Estates, managing appraisals for small and large estates. As an astute appraiser, he has visited over 60 museums located in more than 6 countries, is involved with 4 different appraisal organizations, attended more than 25 art and antique fairs across the United States in the past 5 years and more than 15 conferences and training events since 2011 in order to keep up with collecting trends, a network of colleagues in order to provide a rich knowledge base for its clients. Dreasher has been featured in Miami Art Guide, Hollywood Sentinel, Dallas Paper City Magazine, ISA Now, KAKE-TV News, Kansas City Public Television and other publications.

Art of Estates is an appraisal company intended to solve problems. If you don't know what your collection is or what to do with it, call and we'll try to get you to the right person if we can't help. We have boots on the ground in Wichita, Arvada and Indianapolis and travel is common.
---
Based out of Carmel, IN also serving Arvada , CO , Aurora , CO , Colorado Springs , CO , Denver , CO , Champaign , IL , Effingham , IL , Springfield , IL , Carmel , IN , Columbus , IN , Indianapolis , IN , Noblesville , IN , Terre Haute , IN , Zionsville , IN , Dodge City , KS , Emporia , KS , Lawrence , KS , Lindsborg , KS , Manhattan , KS , Salina , KS , Topeka , KS , Columbia , MO , Kansas City , MO , Saint Joseph , MO and Saint Louis , MO
---
Appraisal Services
IRS Estate Appraiser
Insurance & Donation Appraisals
Equitable Distribution Appraisal
Asset Consulting
Value-Maximizing Auction Location Services
Credentialed & USPAP Compliant Reports
Transparent & Unbiased Valuation Services
---
Memberships & Associations
Better Business Bureau
National Auctioneers Association
International Society of Appraisers
American Society of Appraisers
Certified Estate Specialist
Certified Appraisers Guild of America
This company does not have any active sales.
This company does not have any items for sale at this time.
This company has posted a total of 12 estate sales. Only the most recent 9 sales are shown.
What People Say About Art of Estates ~ Asset Consulting & Appraisals
Brady,
Thanks so much for your help!

Fine Art
N.N. of Anderson, Indiana
Thank you so much. I do really appreciate your input. You are a treasure - keep on helping people and putting stars in your crown. You are such a very personable young man and such a pleasure to share a business transaction with.
S. Miller - Multiple Fine Art Oil Paintings - Kansas City, Missouri
Really do not know how to do this but wanted everyone to know what a lovely person Mr. Dreasher is. He helped me yesterday on an art question and went above and beyond in order to resolve my questions. In addition, he was very knowledgeable, nice and a pleasure to deal with.
M. Dolson - Decorative Arts - Carmel, Indiana
Brady,
Thank you so much! We enjoyed working with you too and I really appreciated you calling when you saw something wrong on the water line That did not go right (darn those guy who took the fridge!), but that could have been far worse if you didn't let us know

Rolando Gomez

5 Acre Gomez Estate - Goddard, Kansas
Brady,
We hired you to do our estate sale. You went way beyond that! Keeping in constant touch with us, texting pics you were not sure of. Both you and Ann cleaned and polished our house including the floors. It was not just a job to you, you cared!
I don't know how to thank you enough, Gerry also!
Gerry and Renie Lowe
Thank You Card - Andover, Kansas