Archive Estate Sales, LLC
Bonded and Insured
Member since Jun 6, 2017 - 3 years in business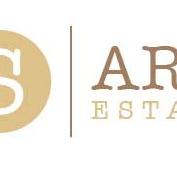 About Archive Estate Sales, LLC
Archive Estate Sales, LLC is a full service estate sale company based in the San Fernando Valley region of Los Angeles, California that handles the setup and physical arrangement of household goods to be offered for sale as extracted from a personal estate and/or homestead.
---
Based out of Woodland Hills, CA
---
In-person Estate Sales
Appraisal Services
Off-site Sales
Clean-out Services
Media based archiving
This company does not have any active sales.
This company does not have any items for sale at this time.
What People Say About Archive Estate Sales, LLC
"The company recently handled my family home of items. Each team member handled the sale in a timely and professional manner taking full respect to my wishes. In short, everyone did a great job, and I am thankful!
Sherry Dunhurst