Amazing Hidden Treasures Estate Liquidation Services
Bonded and Insured
Platinum member since Nov 3, 2016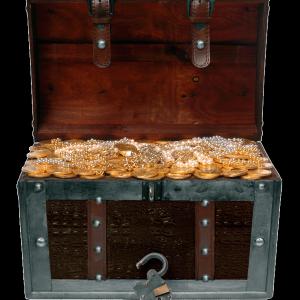 About Amazing Hidden Treasures Estate Liquidation Services
Looking for an estate liquidator to customize a package for your estate liquidation sale? We know that no 2 estates are alike and Amazing Hidden Treasures offers a customized package of services for each unique estate. We handle complete estate personal property liquidations, auctions, appraisals, personal property downsizing or consultations for knowledge and value of your estate items. No estate is too big or too small for Amazing Hidden Treasures Estate Liquidation Services!

Amazing Hidden Treasure's goals are two-fold: To guarantee your satisfaction and get the highest dollar amount for your personal property. We believe in Total Sale Service and will work with you before, during and after your sale to make it happen. We are not in the antique retail business, thus we have no hidden agendas. This means we do not purchase your treasures, at a reduced rate, to resale and make a profit. This allows you to receive top dollar for your personal property, as well as the buyer getting the best non-retail rates.

A note from one of our satisfied customers…

Amazing Hidden Treasures,
I was thinking about you and thankful you ended- up doing my estate sale! I was helping to cleanup an estate after their sale and the left-overs were donated to a pet thrift store. They had a lot more left and a ton of value that was never sold, as compared to mine. After seeing the prices, tools and furniture leftover, they would have had thousands more in sales with you! Take care and you were very much appreciated!!!
K

YOUR SATISFACTION IS OUR SUCCESS!

Our 20 years of experience can meet every Estate Liquidation requirement you might have. Whether it is a complete estate personal property liquidation, or a need to simply downsize your personal property, Amazing Hidden Treasures can provide the service to meet your needs. Let's get started on discovering your Amazing Hidden Treasures today!

For your Free Consultation, please contact us at:

AMAZING HIDDEN TREASURES
ESTATE LIQUIDATION SERVICES
916-709-6692
ahtels@outlook.com
www.ahtels.com
www.facebook.com/ahtels
---
Based out of Sacramento, CA
---
In-person Estate Sales
Appraisal Services
Off-site Sales
Live Auctions
Clean-out Services
This company does not have any active sales.
This company does not have any items for sale at this time.
This company has posted a total of 38 estate sales. Only the most recent 23 sales are shown.
What People Say About Amazing Hidden Treasures Estate Liquidation Services
I have signed up for your notifications. We were at your sale on Walnut Ave in Carmichael last Friday. Bought a boatload of items… Thank you so much for your help, and thank you for being so sweet hosting this sale. We plan to return to any sales you are hosting.
S.C.
S.C.
Just a quick note to say how happy we were with everything Amazing Hidden Treasures did concerning the Estate Liquidation Sale you held for us in Carmichael, CA. Though we did not live in California, we had complete confidence in your in ability to liquidate the contents of the Estate and did not hesitate to hand the keys over to you and return to our home. Please feel free to use us as a reference anytime and once again, thanks for everything you did!
W. and J.
W.and J.
Amazing Hidden Treasures,
I was thinking about you and thankful you ended- up doing my estate sale! I was helping to cleanup an estate after their sale and the left-overs were donated to a pet thrift store. They had a lot more left and a ton of value that was never sold, as compared to mine. After seeing the prices, tools and furniture leftover, they would have had thousands more in sales with you! Take care and you were very much appreciated!!!
K
KB
We are writing to thank you for the wonderful job you did in handling our Estate downsizing and especially the Estate Sale you held on our behalf on Saturday, February 6th. We could not have been more pleased with how you handled everything, starting with the evaluation of our estate, the discovery of our "hidden treasures", the setup and display of our personal property, pricing of each item, advertising for the sale and the actual sale itself, including your cleanup afterwards! We were very impressed with the results of your company handling our downsizing: an empty house and a large check from the sale! And throughout the whole process you kept us informed of everything your company did and more important, why it was done. Your customer service was second to none and resulted in two very satisfied customers!
In closing, we would like to express our thanks for the service and results you provided us during this difficult time in our lives. We would highly recommend your company to anyone in need of estate liquidation services, as you truly are "Amazing"!

Sincerely,
W & L
W&L