Oil and gas executive Stewart Matheson and his wife Dawn are selling off their enormous collection, an eclectic range of Americana, folk art, primitives, and more. They're making room in their lives to care for their daughter, Laura, who has special needs. This means moving from their 10-acre, wooded homestead in Edmond, Oklahoma, to a smaller property that requires less maintenance. This also means a lot of collectibles must go.
Pickers and estate salers in the area will get one weekend only to explore this estate sale's wide collection, including Coca Cola memorabilia, old antique wheels and buggies, wire baskets, chicken nests, weather vanes, old saw mill blades, antique lights, vintage signage —  just about anything you can imagine. In fact, Matheson compared the property to one of the primitive shops they love to visit.
"There's been a lot of times, we've been to antique stores, and they'd say, 'Is there anything I can help you with?' and I'd say, 'Yeah. I need a booth!' Matheson joked.
Antiquing has not only been a fun hobby for Stewart, Dawn and their three daughters over the years  —  plus an interesting way to explore the U.S.  —  it's also given them a way to connect with history.
"We just like just anything from the past that brings back a memory, memories of Mom and Dad, innocent childhood times, and the importance of repurposing items to fit in our everyday lives. We look for items not to be forgotten, but to take along with us as we go," said Matheson who has taken his family to 40 U.S. states (Colorado's their favorite), plus hundreds of antique shops finding treasures to bring home.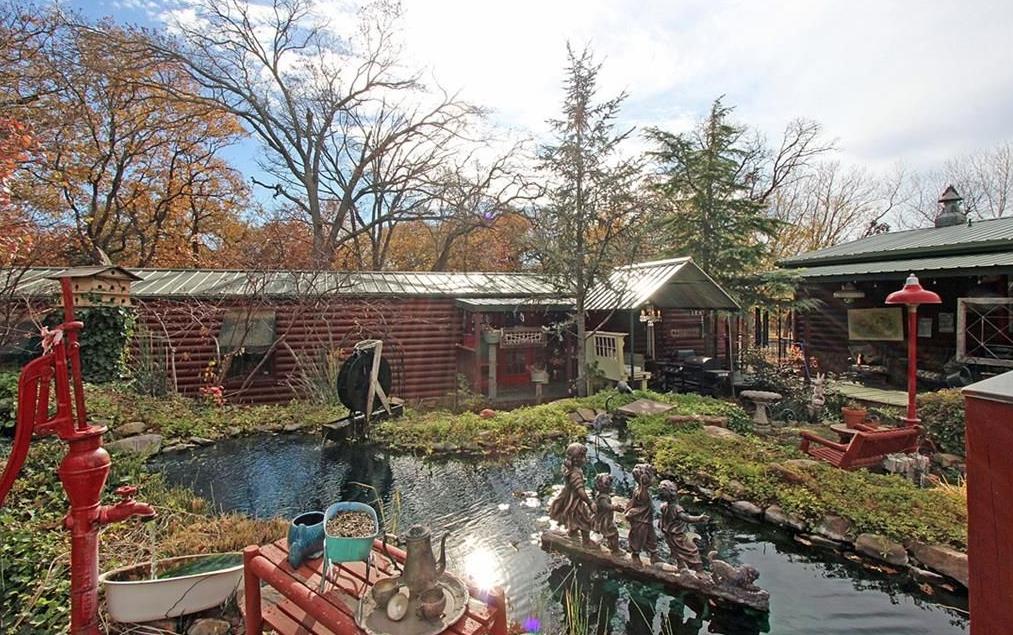 "We'd rather have something old than something new. Because something old to us is something that you know has a story behind it. Somebody else held that item, or somebody else used this item. We don't care who it was… it could be your imagination," said Matheson.
Every story worth telling needs the right vehicle, and in this case the Mathesons take their vehicles quite literally. Some of their most prized pieces pertain to travel and transportation —  items that remind them of their trips or things that, put simply, get a person where they want to go.
Matheson grew up in Oklahoma and rode bulls as a kid, which is where the love of locomotion began.
"Our collections are really built around memories. We like travel and transportation type stuff. We have a unicycle here. We have buggies here. We have bicycles here. Really just anything that gets you from point A to Point B," he said.
They even have a red 1964 El Camino that still runs.
"It's got a great paint job. It's a beautiful car. When we set it up down at the barn, we set up the antique gas pump up there, and hung the little deal in the window like you're sitting in a drive-in – with the mustard and ketchup and stuff," said Matheson.
Creative staged vignettes like these are common around the Matheson property, little scenes comprised of items they've collected. Dawn, a talented artist with an eye for refurbishing unique items, arranges these displays to show off their finds.
"My wife likes to collect anything that pertains to children, such as tables, chairs, dolls, tea sets, toys, toys, barns. So what she'll do is she'll set up scenes around the house that kind of tell a childhood story of happiness," said Matheson.
Like many avid collectors and treasure-hunters, the Mathesons are always on a quest for that certain something special. Often this means looking beyond conventional or commercial ideas of value.
"My wife's favorite thing is to collect old dolls that are slightly broken. They capture the "beauty of the broken," I guess is the way she always says it. She makes dolls and animals that sit atop old toys and wear children's clothes and shoes, and then she finishes them off with vintage jewelry," he said.
"I call them ugly dolls, but she says they speak to her and tell her to take them home!"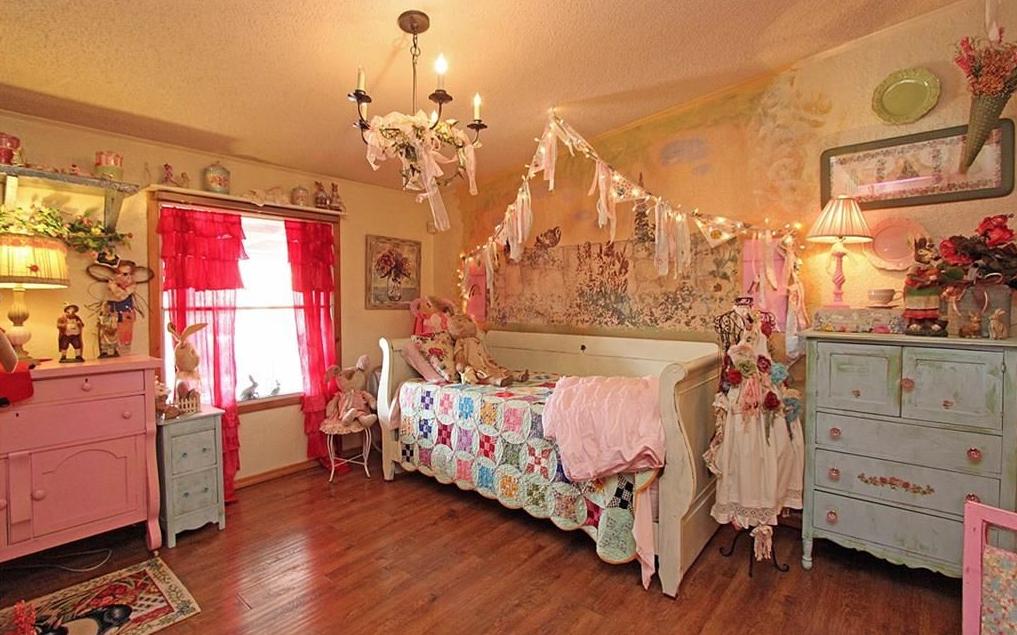 Mr. Matheson, who founded the oil company Pro-tech Hardbanding Services, Inc. in 1987, is also an artist himself who welds, builds things around the house, and crafts yard art from iron.
"Whenever you live on a unique property like this, you look around and you're like, what else can I do to make it better? So that's what you do. . .  you go out there and create something you think is gonna make it a little prettier, a little nicer," he said.
However, he's quick to point out that it's Dawn who is the driving creative force, with her knack of knowing just what the property needs, and how to design it.
"I've had people come out here, and they always thought our house looked like Branson, Missouri on steroids! Have you ever been to Silver Dollar City? It's kind  of that same type of feeling," said Matheson.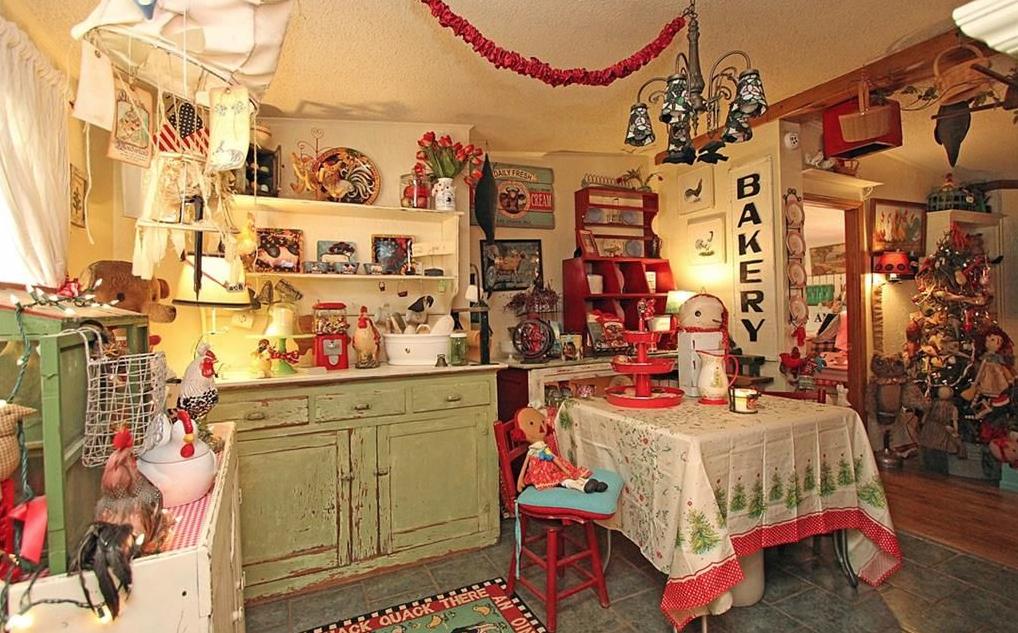 While their estate might look like an antique shop, they never bought or repurposed anything with the intent to make a profit, though Dawn is a natural trend-spotter with a feel for good investments.
"But it's only an investment unless you sell it – and we never did," said Matheson.
Until now.
This weekend, at the estate sale, everyone will have a chance to buy a piece of the past whether it's a bit of Americana, or something you can't yet put your finger on, but will know it when you see it.
"Our hope is to make someone happy by sharing our memories with them," he said.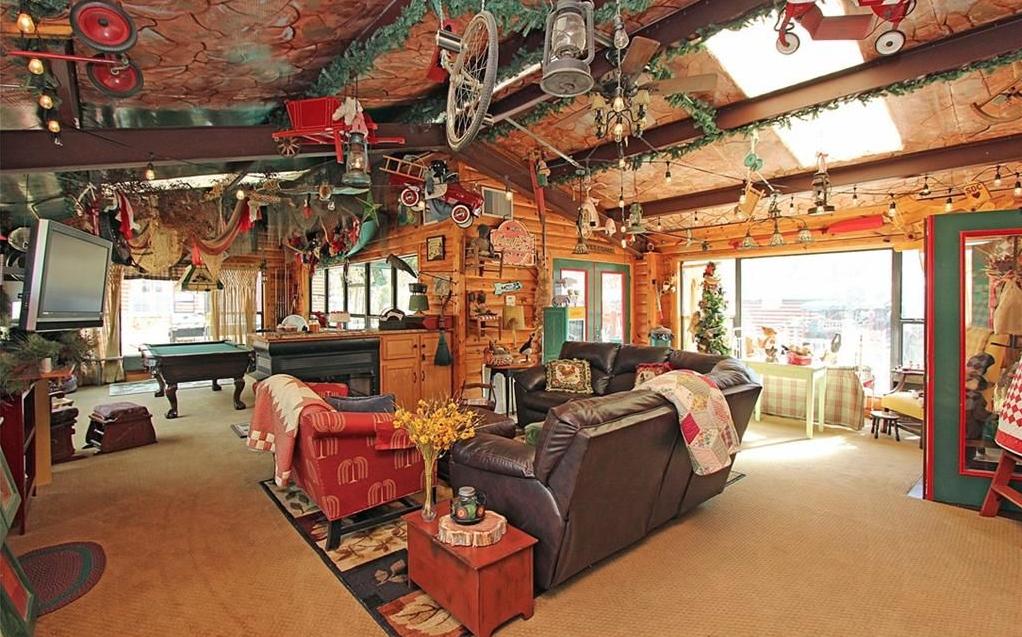 As for the Mathesons – they're looking forward to moving on to the next stage of their lives and all it will bring.  But moving on and making space doesn't mean they're through with antiquing forever.
"I can tell you… just because we've moved and we've downsized doesn't mean our treasure hunt will be over – because I know my wife well enough to know that the  next time we go by an antique store, she will make me stop!"