HIDDEN TREASURES ESTATE LIQUIDATION
Member since Apr 1, 2015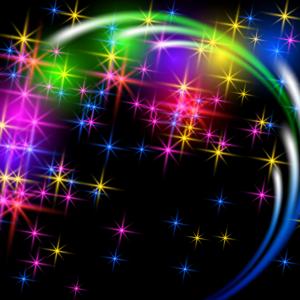 About HIDDEN TREASURES ESTATE LIQUIDATION
WE ARE BACK :) DUE TO A FAMILY EMERGENCY, WE SHUT DOWN FOR 6 MONTHS -- HOWEVER SOME OF YOU WERE STILL ABLE TO FIND US AND WE HAVE CONDUCTED A FEW SALES. GET THE WORD OUT, YOUR LOCAL ESTATE SELLERS ARE BACK AND READY TO GET BOOKED UP. HIDDEN TREASURES ESTATE LIQUIDATION, HAS 13+ YEARS EXPERIENCE
SPECIALIZING IN ESTATE, MOVING & LARGE COMMUNITY SALES IN MULTIPLE STATES. HONESTY, INTEGRITY, QUALITY AND CARE ARE THE STANDARDS AT HIDDEN TREASURES ESTATE LIQUIDATION
WE WILL NOT OVER OR UNDER PRICE YOUR ITEMS,. WE DO NOT OWN A THRIFT STORE AND WE ARE NOT ASSOCIATED WITH ANY NON-PROFITS, SO AT NO TIME WILL YOU HAVE YOU AGREE TO SELL YOUR UNSOLD ITEMS AT 10 CENTS ON THE DOLLAR OR DONATE THEM TO OUR CHOSEN CHARITY, WE BELIEVE THAT IS A CONFLICT OF INTEREST FOR OUR CLIENTS. WE HAVE MANY YEARS OF EXPERIENCE IN THE REALITY OF WHAT ITEMS WILL BRING ON THE SECOND HAND MARKET. WE TAKE MOST SALES THAT ARE CONSIDERED TOO SMALL FOR OTHER COMPANIES BUT WE HAVE EXTENSIVE EXPERIENCE IN LARGE SALES AND HOARDER HOME SALES. WE HAVE EXPERIENCED EMPLOYEES PRESENT DURING THE SALE TO HELP KEEP AN EYE OUT FOR THEFT OF ITEMS. THE COMPANY PERCENTAGE OF THE SALE COVERS: ADVERTISING (ON 5 LOCAL WEBSITES & CRAIGSLIST, ALONG WITH NEIGHBORHOOD POSTING OF UP TO 20 BRIGHT COLORED SIGNS IN THE AREA BEFORE THE SALE), INVENTORY OF HOUSEHOLD ITEMS, ORGANIZING ITEMS FOR THE SALE, LABELING EACH ITEM FOR SALE, 3-4 SALE DAYS, SOLD ITEMS INVENTORY LIST, WE LIST EACH AND EVERY ITEM THAT IS SOLD, WE DO NOT JUST GIVE YOU A BULK SOLD INVENTORY. WE SUPPLY THE CHANGE FOR SALE, BAGS & BASKETS FOR THE BUYERS CONVENIENCE, CLEANING AFTER SALE & TAKING NON-SOLD ITEMS TO DONATE TO YOUR CHOSEN CHARITY, IF YOU WISH. IF YOU ARE INTERESTED IN A FREE ESTIMATE OF YOUR INVENTORY, PLEASE EMAIL THE SCHEDULER AT dawnaholland@yahoo.com OR CALL/TEXT THE PHONE NUMBER PROVIDED FOR A FAST RESPONSE.

Q: Why should I hire HIDDEN TREASURES ESTATE LIQUIDATION to hold my estate sale?
A: The main reason: We make the entire process as stress free as possible!!!
We have NO hidden fees
We send out an email to thousands of estate customers
We have experienced staff members
We set up the entire estate top to bottom
We set the prices according to today's market
We offer "Silent bid" auctions at the Estate Sale for rare and antique items, usually netting the client more money for their rare items

CONTACT US FOR A FREE INVENTORY dawnaholland@yahoo.com OR CALL/TEXT THE NUMBER PROVIDED FOR A FAST RESPONSE.
---
Based out of Hemet, CA
This company does not have any active sales.
This company does not have any items for sale at this time.
This company has posted a total of 41 estate sales. Only the most recent 14 sales are shown.
What People Say About HIDDEN TREASURES ESTATE LIQUIDATION
My mother and father passed away within 6 weeks of each other. Losing two parents in such a short period was very emotional. I contacted another company in the Hemet area and was given a percentage over the phone. When I came into town to see the progress of the Estate Sale because the house was sold and in Escrow, I was devastated to find out that the company did NOT even bother to show up and conduct a sale. The home was ready to close escrow and my family was very upset and emotional. I contacted Hidden Treasures and they came out and helped my family through the whole ordeal. The staff worked us into their schedule, conducting two sales a day (one for the already contracted family and adding my family). I could not believe that Hidden Treasures went out of their way to help us, not even knowing us. No other company would give us the time of day to even bother looking at our stuff, stating they were already booked or that we did not have enough stuff for them to conduct a sale. Before donating our unsold items, the staff went above and beyond to contact buyers and sell more stuff to help the family. Hidden Treasures is ONE OF A KIND. They are a true treasure and feel compassion for their clients. Thank You Hidden Treasures staff for your compassion, kindness and caring during this tragic time :)
Christine H.
I contacted Hidden Treasures, after contacting many other companies to hold a sale for my family. Because of the short time frame, nobody else would even consider having the sale for us. Hidden Treasures came in and held the sale with less than a week to prepare and did a wonderful job. Sold over 80% of our items that we thought we would have to donate because of the situation to down size and no time for a sale. We were very pleased with the staff and their professionalism, honesty and polite demeanor. I would recommend this company to everyone that asks. Thank You Hidden Treasures for everything that you did to make this as smooth as possible for the family.
Pam Smyth
After contacting many companies to find one to conduct an Estate Sale for my late Aunt, I decided to hire Hidden Treasures Estate Liquidators. I am very happy that I did. It was a very difficult time for my family and I, this company made it as easy on us as they could. They showed us caring and love, it wasn't about the money, they are truly a caring and compassionate company. I was very pleased with the outcome of the sale and the many hours that the company put into helping my family. I would recommend them to my family and close friends.
G Monalan
Hidden Treasures Estate Liquidators didn't just help me sell my items, they helped me clean out my mother's home after a burglary and vandalism. The home was totally turned upside down. I was going to have a company come out and just throw everything away, breaking my heart. Hidden Treasures Estate Liquidators came out to the home and had it professionally cleaned, they took many hours to go through all the debris to find personal pictures for my family and cleaned up everything that I could sell. I believe that they went above and beyond the usual call of duty and I am 110% pleased with their help and care during a very difficult time in my life
G.J.
I was very nervous about selling my personal items and having strangers pick through my stuff. Hidden Treasures Estate Liquidators made it very easy to part with my belongings and I ended up with more money in my pocket then I could have if I would have tried to sell it myself at a yard sale. I am very pleased with their honesty and compassion during the whole process. I would use them again if I ever need to.
M. Mill