East Valley Treasures LLC - Estates & Auctions
Bonded and Insured
Elite member since Oct 8, 2015 - 4 years in business
Based out of Tempe, AZ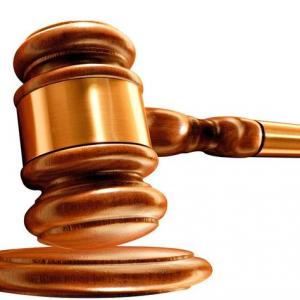 About East Valley Treasures LLC - Estates & Auctions
Auctions, Estates, Liquidations, Antiques and Fine Art

We specialize in Online General Merchandise & Real Estate Auctions

We hold weekly online auctions with items including: Tools, Lighting, Hardware, Plumbing, Vintage Items, Musical Instruments, Toys, Collectibles, Sporting Goods, Sports and Trading Cards, Comics, Gold and Silver Coins, Paper Money, Military, Mid Century, Jewelry and much more.


Terms and Conditions

These are the General Terms and Conditions for our General Merchandise Auctions

Opening bid starts at $1 Preview is strongly encouraged Items MUST be paid at end of auction - Credit Card registration is required Your card will be automatically charged at close of auction You need to show id to pick up your items You MUST pickup by Saturday Items not picked up by Wednesday will be forfeit and re-auctioned Late pickup fess are - $10 Mon, $20 Tues, $30 Wed - per invoice Shipping - we will ship your items to you at your cost - your card will be charged automatically - it may take 10 days to ship your items Some items are customer exchanges and returns and may need some clean/repair or may not include all needed items or may be only used as parts Sizes and conditions may be estimates or our opinion of condition - please do your own due diligence Retail price stated may be full retail price or suggested price from the manufacture and not current sale price Items may have a reserve price, which is an undisclosed price an item will not sell for less then, auctioneer or auction software may bid on behalf of the seller All items sold as-is, where is - No returns or exchanges By purchasing any item sold by East Valley Treasures LLC., the buyer expressly warrants that he/she is in compliance with all applicable Federal, State, and Local laws and regulations regarding the purchase, ownership, and use of the item. It shall be the buyer's responsibility to comply with all Federal, State and Local laws governing the sale of any items listed, illustrated or sold. The buyer expressly agrees to indemnify and hold harmless East Valley Treasures LLC. for all claims resulting directly or indirectly from the purchase, ownership, or use of the item in violation of applicable Federal, State, and Local laws or regulations. 18% BP and sales tax added to total amount You must bring you own loading help - and supplies *Terms and conditions as of 2-21-2016 supersedes all earlier terms and conditions

* Please see the terms and conditions for each auction as these may be modified and/or be auction specific *
---
Based out of Tempe, AZ
---
Online Auctions
Real Estate Sales
Live Auctions
---
Licensed Realtor ()
Licensed Auctioneer ()
2211r Hampton Bay Exterior Wall Lanterns 2211r.jpg 2247r Set Of 2 Chairs 36" H 2247r.jpg 2256r Pocket Door Frame 3' x 6'8" 2256r.jpg 3000w Glacier Bay 24.6x18.7x36.1 Vanity 3000w.jpg 3001w Delta Turner Toilet 3001w.jpg 3002w 100 Sq Ft Acoustical...
1520 W Mineral Rd
Tempe

,

AZ

85283
Bidding ends Fri. Nov 24 at 10:00AM America/Phoenix
This company does not have any items for sale at this time.
This company has posted a total of 196 estate sales. Only the most recent 50 sales are shown.