Estate sales are neat because they give us the chance to learn (or relive) history. For example, once upon a time, long ago, people relied on the newspaper to get their news. (Doesn't that sound quaint?) And if something especially newsworthy happened, some people would save the newspaper to pass along to future generations. While we might think it's silly now in our digital age, estate sale ephemera certainly makes for interesting browsing! Part of the fun of shopping estate sales is getting to dig through all those yellowed, tattered pages torn from history – a thrill you just won't get from trawling Wikipedia.
Below are a few important headlines from history somebody thought to save. Do you remember where you were during these historical events?
1. World War II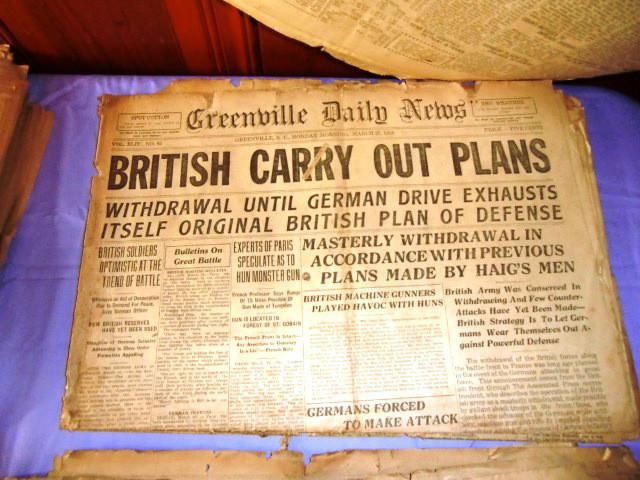 2. Franklin D. Roosevelt Dies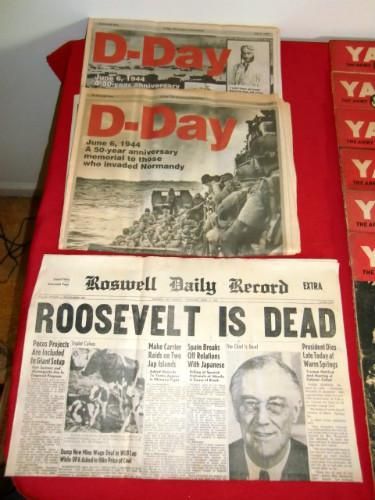 3. Engel v. Vitale Rules Against Public School Prayer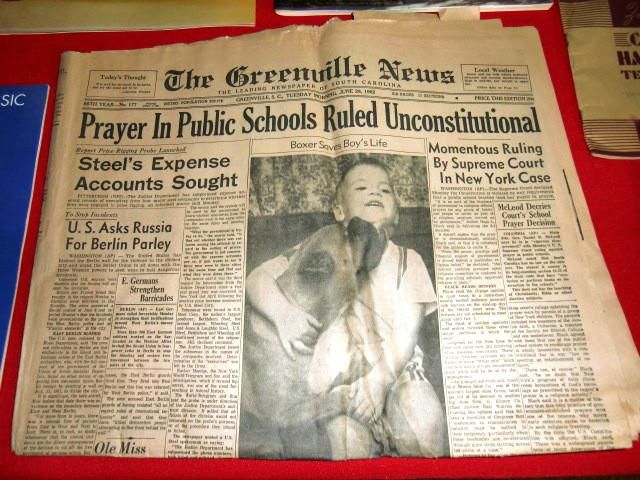 4. JFK is Assassinated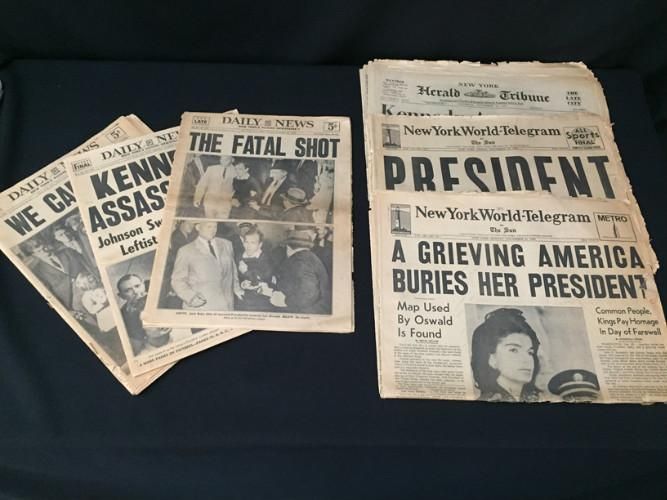 5. Kennedy is Buried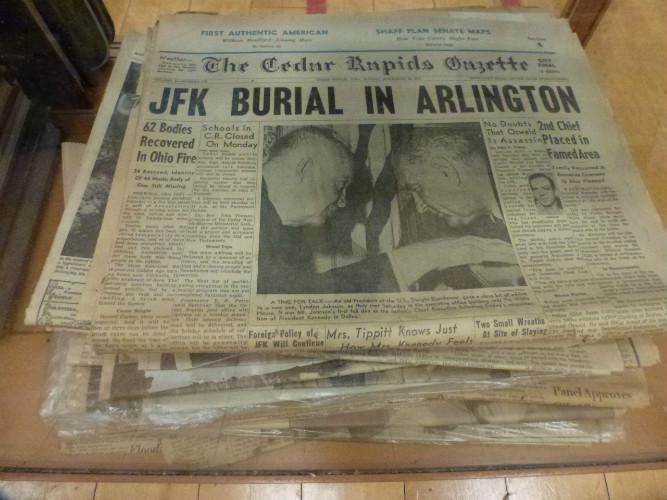 6. President Eisenhower Dies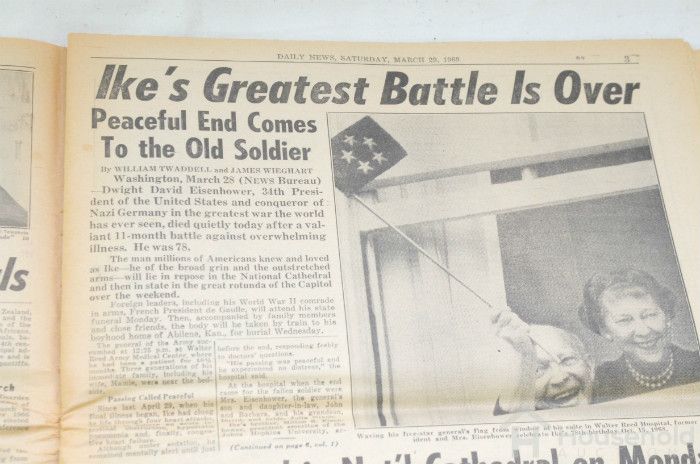 7. The U.S. Lunar Landing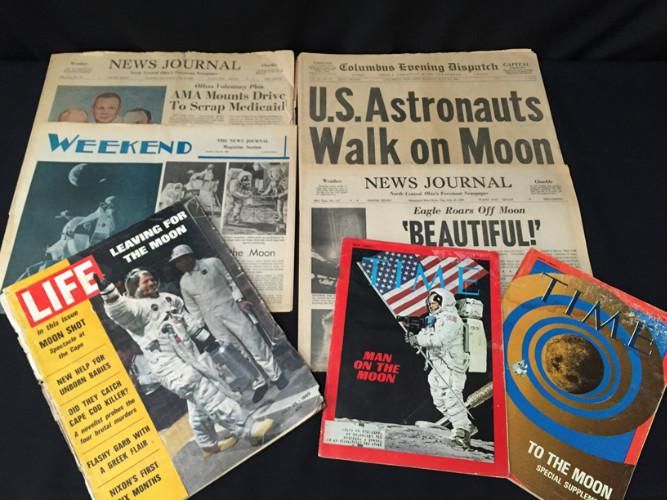 8. Nixon Resigns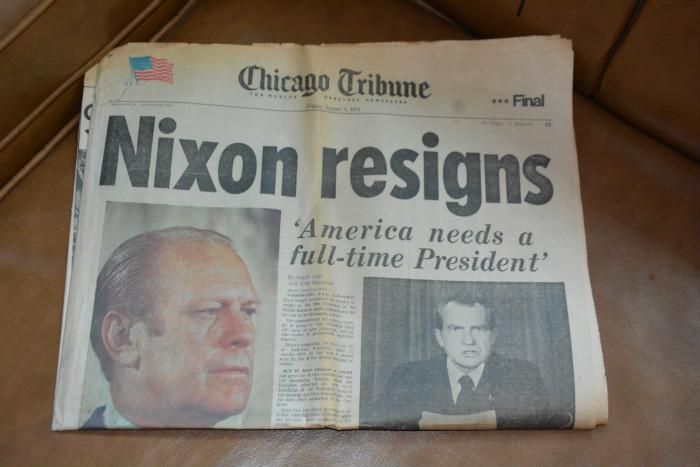 9. John Lennon Is Killed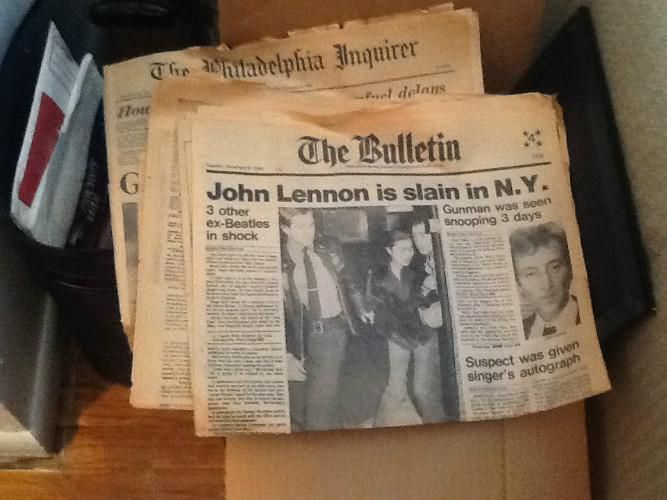 10. The Gulf War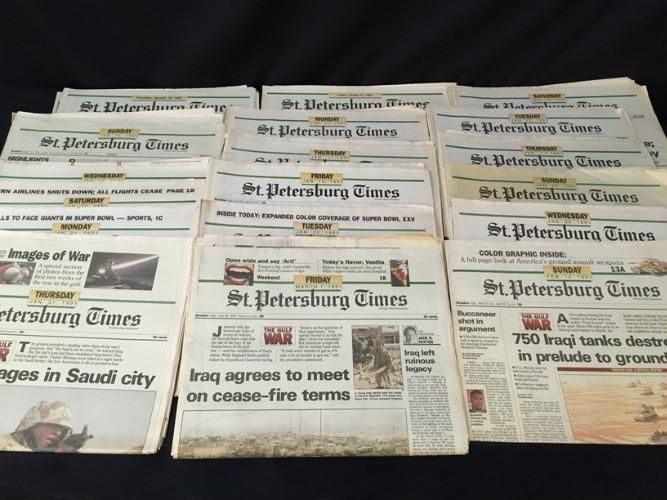 Which important newspapers have you held onto? Share your photos or comments below!