Estate Sales Around La Jolla, CA
13 estate sales currently listed near La Jolla, California.
https://www.savacoolandsons.com/auction-1116.html?title=Temecula+Entire+Home+Online+Estate+Sale+With+Gold+And+Silver+Jewelry%2c+Designer+Furniture%2c+Designer+Handbags+Including+Louis+Vuitton%2c+Women%27s+Luxury+Watches+Including+A+Rolex+Oyster+Watch...
Posted Before Preview
Temecula

,

CA

92592
Bidding ends Thu. May 24 at 7:30PM PDT
We are excited to host this sale in Rancho Bernardo, CA. This exceptionally full home is complete with clean furniture, extremely well kept collectibles, household items, tools, and more. Some highlights of the estate include: COLLECTIBLES Por...
12280 Lomica Dr
San Diego

,

CA

92128
Sale starts Thu. May 24, 2018 at 9:00 AM
Escondido Estate- May 25th-26th, Includes: 2011 Honda Fit, Automatic, 15k Miles X'nt condition, Car will b 4 sale & possibly sold prior to sale dates please send message if interested. DeGrazia Framed Artwork, La...
Escondido

,

CA

92026
Sale starts Fri. May 25, 2018 at 8:30 AM
Whoo hoo! We're back in Escondido! Can't wait to see all of our favorite customers in that neck of the woods this weekend! This is a super FUN one! It's like stepping back into the 60's and 70's! Everything here is in really cared for condition...
2133 Emberwood Way
Escondido

,

CA

92029
Sale starts Fri. May 25, 2018 at 9:00 AM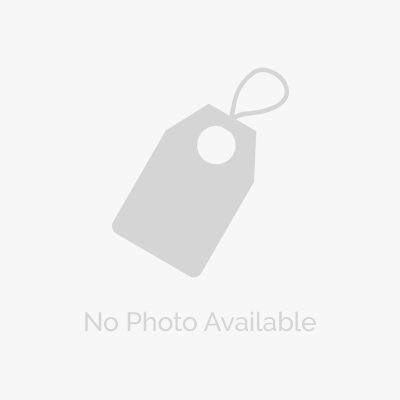 Moderate estate sale in adult apartment complex, for security reasons it will be held in the clubhouse.Furniture, glassware, china, household items, jewelry, vintage toys, African Art, artwork, much more.
Escondido

,

CA

92025
Sale starts Sun. May 27, 2018 at 9:00 AM
WE HAVE ANTIQUES, COLLECTIBLES, FURNITURE, HOUSE WEAR, LAMPS, PAINTINGS, TABLES, COUCHES, CHINA DISHES, CRYSTAL DISHES, AND MUCH MUCH MORE PICTURES COMING SOON!
1501 S Coast Hwy
Oceanside

,

CA

92054
Sale starts Thu. May 24, 2018 at 10:00 AM
Whether you are looking for a gift for Mom or piece of midcentury, or shabby chic home décor think Lucky Street.. Lucky Street also offers a wide selection offering savings on many items for your wedding or special event..&nbsp...
1722 S Coast Hwy
Oceanside

,

CA

92054
Sale starts Sat. May 26, 2018 at 10:00 AM
Welcome to Caring Transitions of Del Sur online "Golf Memorabilia" auction! This is a once in a lifetime NO RESERVE online auction! All bids start at $1.00. If you are a golf collector looking to buy golf memorabilia then look...
San Diego

,

CA

92127
Bidding ends Wed. May 30 at 6:00PM PDT
Casey's Collectibles & Industrial Sale CalAuctions.com Our Super Seller Partner has Another Great Industrial Auction Ready!! This Auction Includes: 1984 Larson Boat with trailer, Western Style Kiosk Wagon, ATV Honda, Large Star Wars...
1520 Industrial Ave
Escondido

,

CA

92029
Bidding ends Thu. May 31 at 10:35AM PDT
This estate sale in Fallbrook is packed with exquisite antiques, art, jewelry and lots more!!! The clipboard goes out at 7:00am Friday, June 1st Items in the sale include: Jewelry - Sterling silver, lapis, turquoise, costume, vintageA Japane...
Fallbrook

,

CA

92028
Sale starts Fri. Jun 1, 2018 at 8:00 AM
Water Filtration Company Closure and Bankruptcy Vehicle CalAuctions.com Water Filtration Company has Closed Doors and Moved all their Items to our Warehouse: 2013 Ford Focus, Racking, Water Tanks, Heat Pump Water Heaters,...
4514 Federal Blvd
San Diego

,

CA

92102
Bidding ends Wed. Jun 6 at 6:05PM PDT
JUNE 9 – 10 FALLBROOK CA ESTATE SALE Here is some helpful information as to what will be at our sale. As we progress in the setup we will be updating Large Assortment of Furniture Large Collection of Art...
Fallbrook

,

CA

92028
Sale starts Sat. Jun 9, 2018 at 8:00 AM
Stunning Home in the Santa Rosa Plateau Communities in the Hills of Murrieta: Monumental Life Size Classical Silvered Bronze Statues by S. Keliam Bronze Statues: Isis by Colinet, Descara and more Murano Glass Chandeliers Italian Wall Sconce...
Murrieta

,

CA

92562
Sale starts Thu. Jun 21, 2018 at 8:00 AM
Nationally Featured Estate Sales & Auctions
Advertise Your Estate Sale
List your sale and reach thousands of buyers
Find Estate Sale Companies
Find an estate sale company on our nationwide directory