'Tis the season for vintage Christmas decorations. The kitschier, the better. After all, the holiday season only comes once a year, and when else do you get to see all those ornaments and decorations from Christmas past?
Whether you like to decorate the day after Thanksgiving, or you wait until December, the best part of the holiday is the buildup.
We looked around Instagram for a few of our favorite retro Christmas decorations, all of which can be found at estate sales. Do you have any special decorations? Leave us a comment or photo below. We'd love to see them!
Vintage Advent Calendar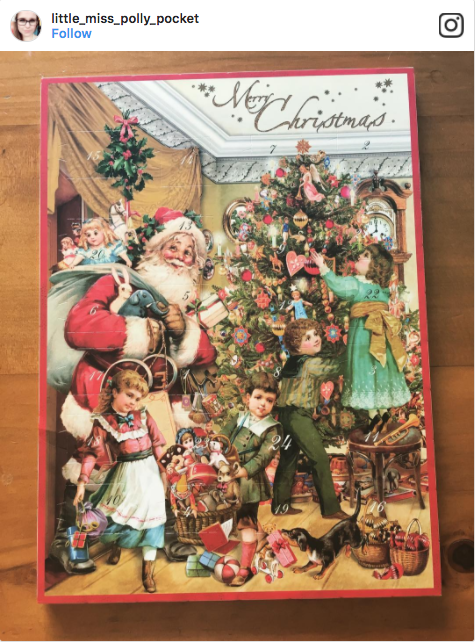 The countdown begins December 1st. Advent calendars typically feature windows for the dates, revealing an image or tiny toys inside. The best advent calendars hold chocolates, which became a thing in 1958.
1950s Sears Christmas Catalog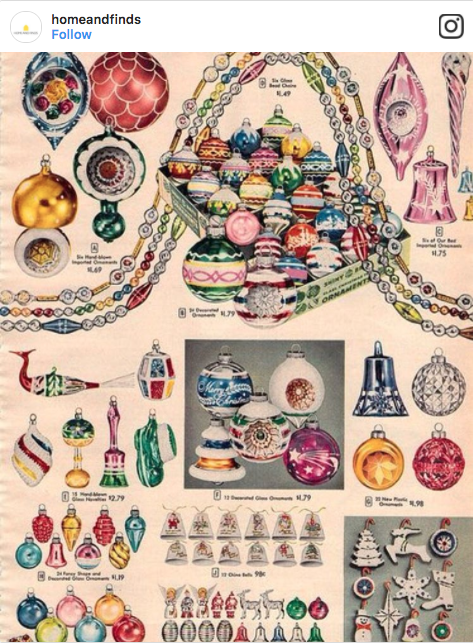 The rise of consumerism, post-war prosperity, and leisure time made room for the midcentury mail-order catalog. Families (i.e. moms) looked forward to the annual Sears Christmas "Wish Book" that sold Christmas decorations, toys, holiday pajamas, and more.
Evergleam Aluminum Christmas Tree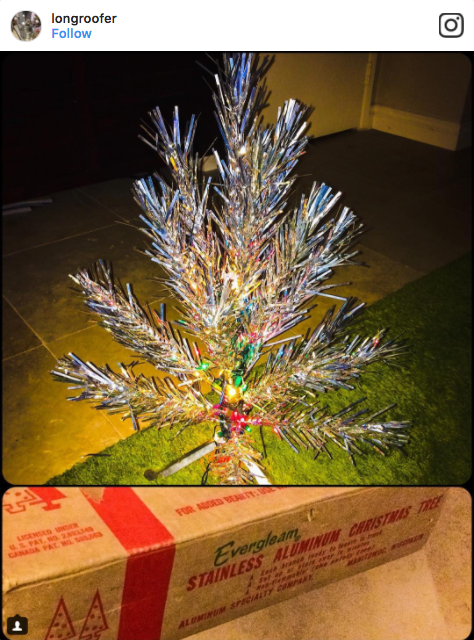 Aluminum trees, like Evergleam, also became popular in the 1950s. Its "space age" look fit in well with midcentury-modern style. By the 80s you could find them being sold for cheap at estate sales. Fun fact: The Charlie Brown Christmas Special in 1965 supposedly ruined the aluminum tree. What was once artsy and modern now seemed cheap and fake, a symbol of what had gone wrong with Christmas – and America.
Noam Bubble Lights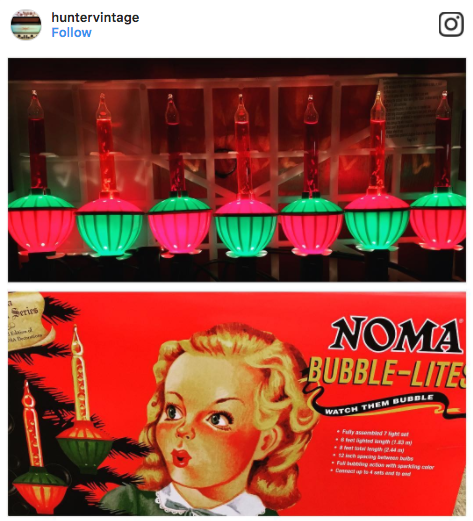 These bubble lamps are filled with fluid that heats up until it they glow (ala lava lamps) and were all the rage in the 50s… that is until the real tree came back in style and many a holiday was ruined when O Christmas Tree became kindle wood.
Vintage Christmas Baubles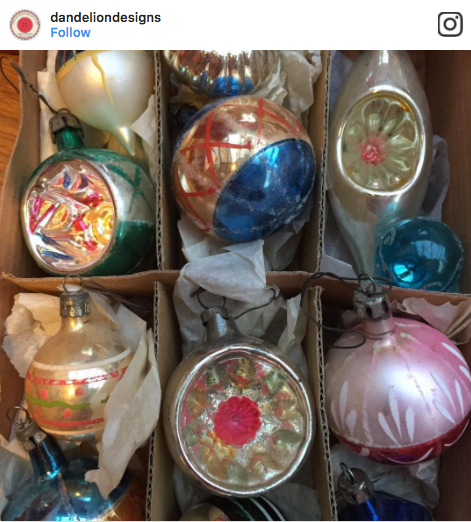 A bauble is a fancy word for a fancy Christmas ornament. The first baubles were made in Lauscha, Germany in the late 1800s. Today's baubles are generally made of handblown glass or even plastic (for shame!) and come in all different colors and designs.
Shiny Brite Ornaments
Made by Corning (the company responsible for Pyrex), mass-produced Shiny Brite glass ornaments were popular during the 40s and 50s. While glass ornaments were originally made in Germany, Shiny Brite ornaments became hot after WWII when they were marketed as "American."
Vintage Christmas Kugels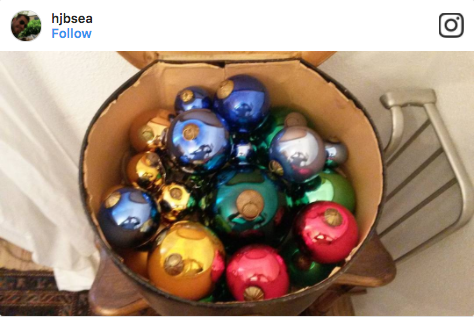 The way to identify authentic Kugels is by their signature brass caps.
Wooden Ornaments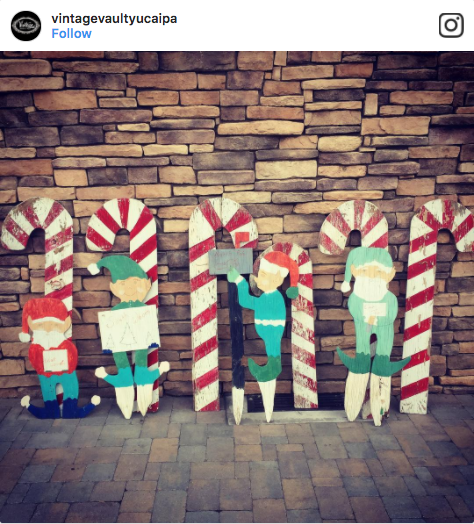 When glass wasn't available, early pioneers made Christmas decorations out of more durable materials, like wood or cotton. Antique or primitive wooden ornaments are still highly collectible today.
Pin & Sequin Ornaments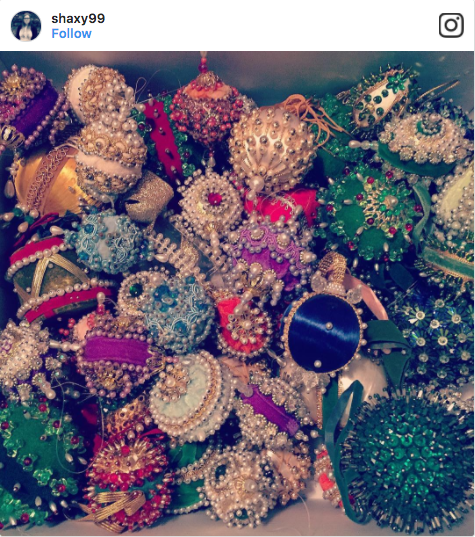 Some vintage ornaments were made with decorative pins, beads, and sequins – little Christmas treasures!
Kreiss Christmas Figurines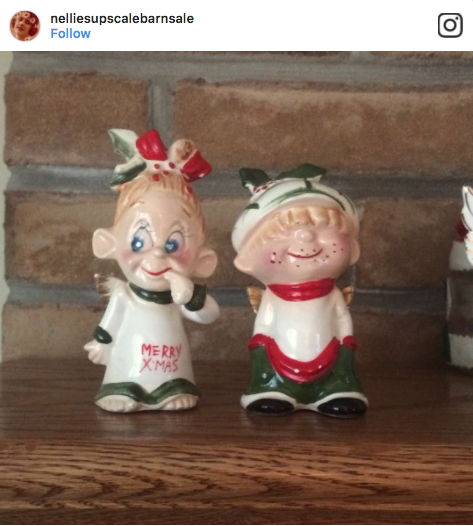 While the name sounds German, Kreiss was a Japanese company that made ceramic figurines from the 40s through 70s. Their Christmas line is highly collectible and makes for cute vintage holiday displays.
Vintage Snowmen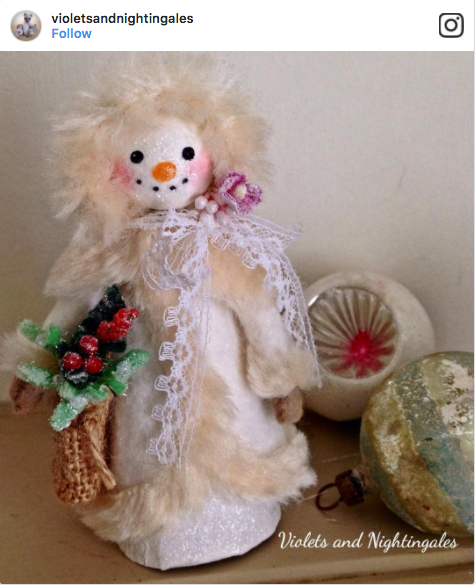 Snowmen have always been popular around the holidays and have ties to medieval times. We liked how this vintage snowman is keeping warm in a stylish fur-lined winter coat.
Gurley Christmas Candles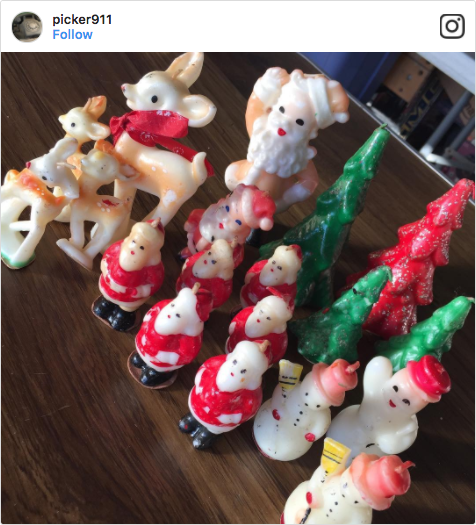 Gurley candles started out as a way to use excess paraffin left over from refining oil for plastics. They're also the company responsible for novelty items like wax lips. Their Christmas line is popular with vintage Christmas collectors.
Vintage Nativity Set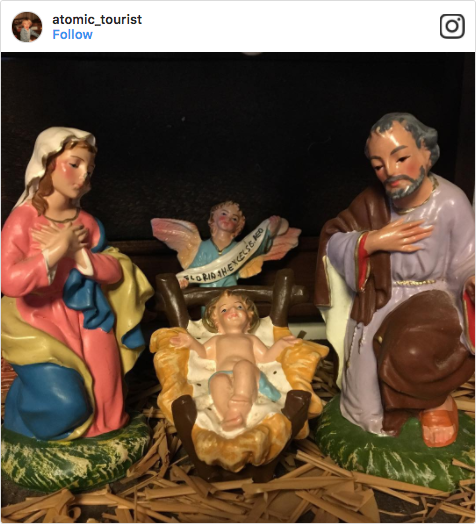 Nativity sets began in Italy where they're called "creches" and show the manger scene. The pieces pictured here are from the popular vintage Fontanini creche.
Cat Crushes Christmas Creche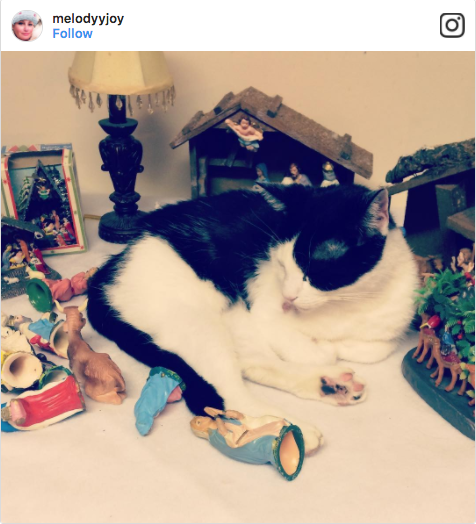 (Sometimes Christmas cat-astrophes happen.)
Holt-Howard Winking Santas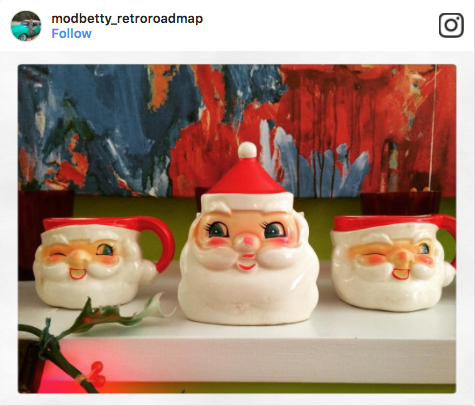 Another midcentury treasure, Holt-Howard was known for their "Pixieware" table accessories, like butter dishes and sugar bowls. They also made fun Christmas decorations, like these adorable Santa Clauses.
Knee-Hugger Elves (Shelves Optional)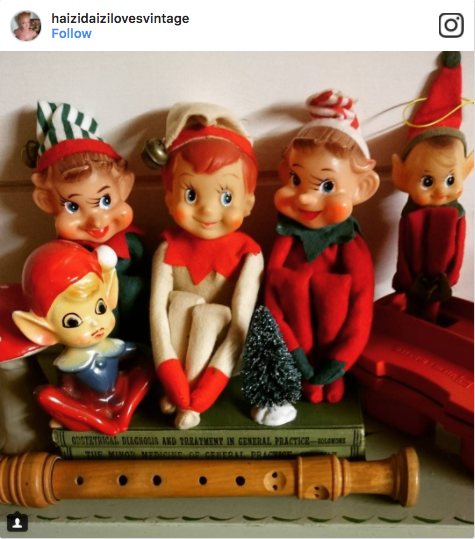 Before Elf on a Shelf became Santa's little cop in 2005, a Japanese company made these "knee-hugger" elves in the 1960s, who watched out for who was naughty or nice. What's old is new again.
Vintage Lefton Christmas China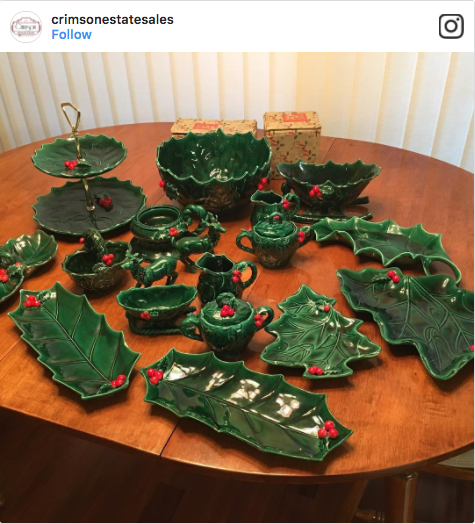 You know it's a special occasion when Mom whips out the nice China. And you know it's Christmas when she whips out the Christmas Lefton. Many pieces are collectible today.
Vintage Christmas Pyrex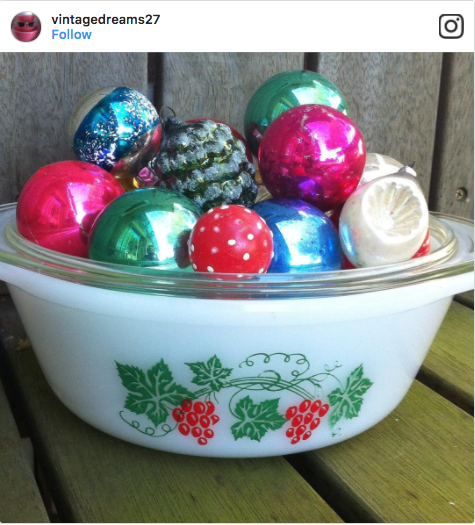 Do you think Pyrex would make it through the mid-century without creating at least one festive pattern? This Christmas casserole dish is from Pyrex's UK branch, Agee. Other holiday Pyrex patterns include Santa, Snowflake, and Holly Days.
Vintage Christmas Tree Topper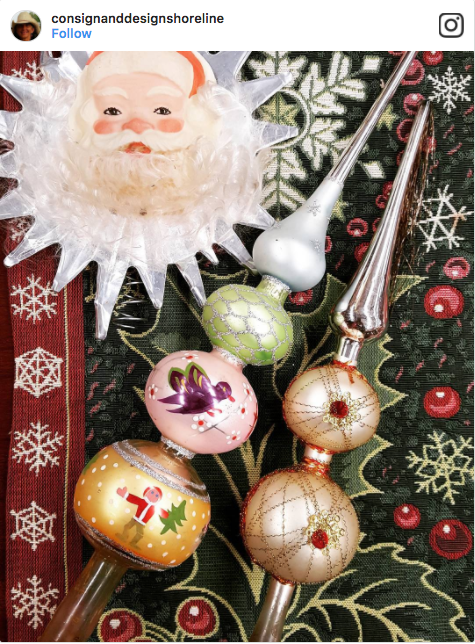 Last but definitely not least, what's a Christmas tree without a vintage Christmas tree topper?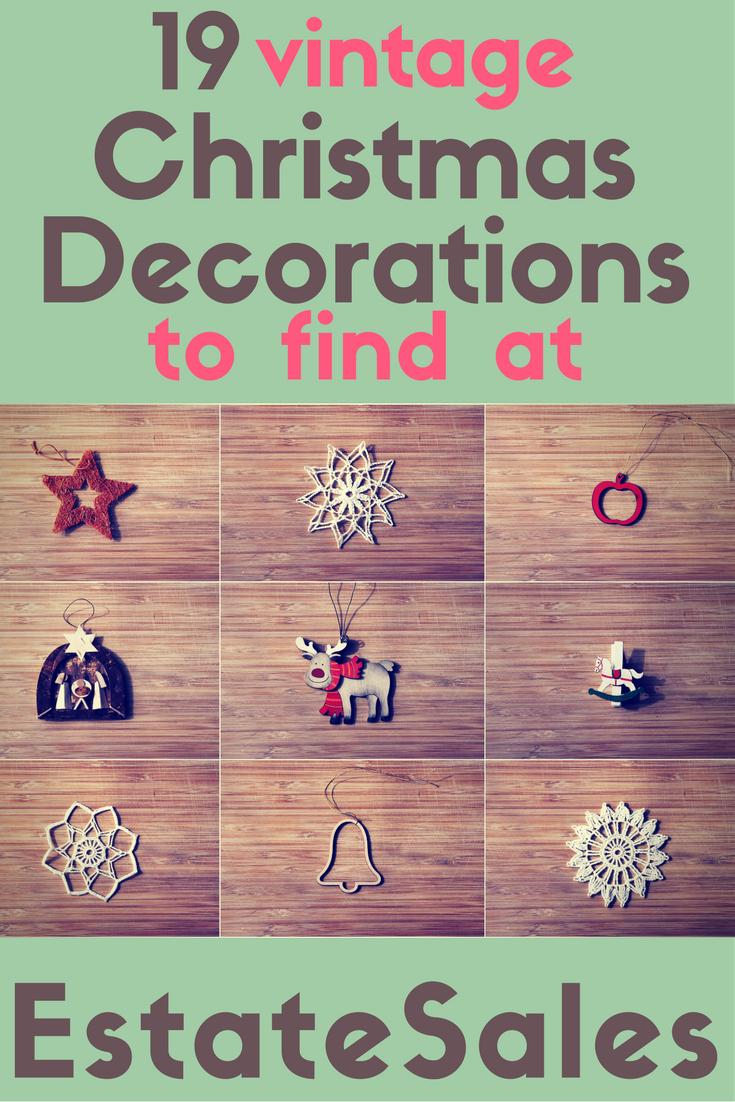 Now it's your turn! What are your favorite vintage Christmas decorations to look for at estate sales?