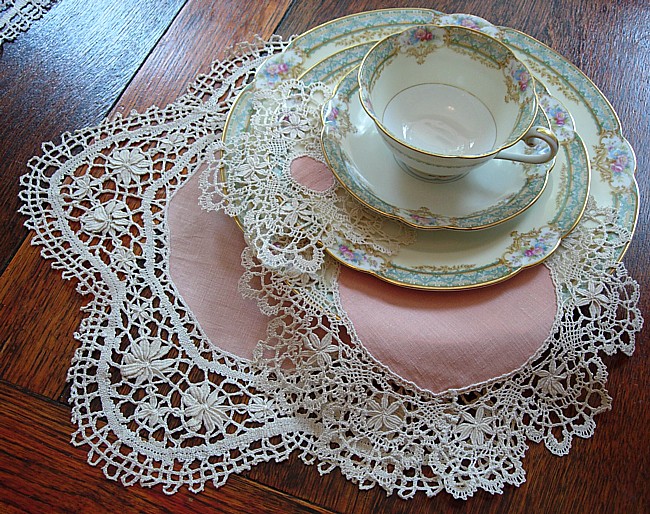 Many antique linen collectors argue that modern-day linens simply can't match the fine craftsmanship and quality of antique ones. "The quality of fabric and the needlework produced for vintage and antique textiles is exquisite and unsurpassed by household linens found today," says Christine Hamm of the Etsy store VintageLinens. "They are elegant and durable and, with proper care, will stand the test of time as they have for many decades. Their beauty just enhances with age."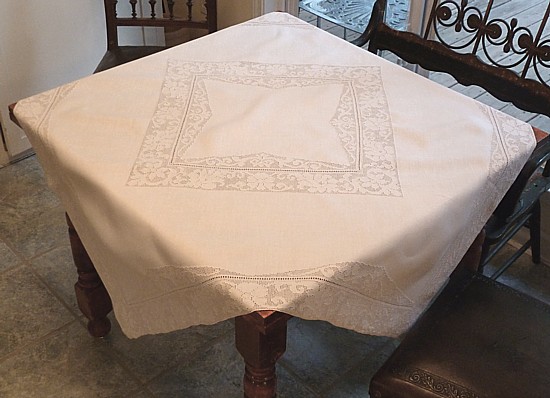 Pre-industrial revolution, household fabrics were often handmade by the women of the household, many of whom had decades and decades of experience in their craft. Furthermore, most of these women carried the whole process from beginning to end: from planting the seeds for the flax or cotton crop, all the way through to using that crop to make the fabric and sewing the fabric into utilitarian items for the home.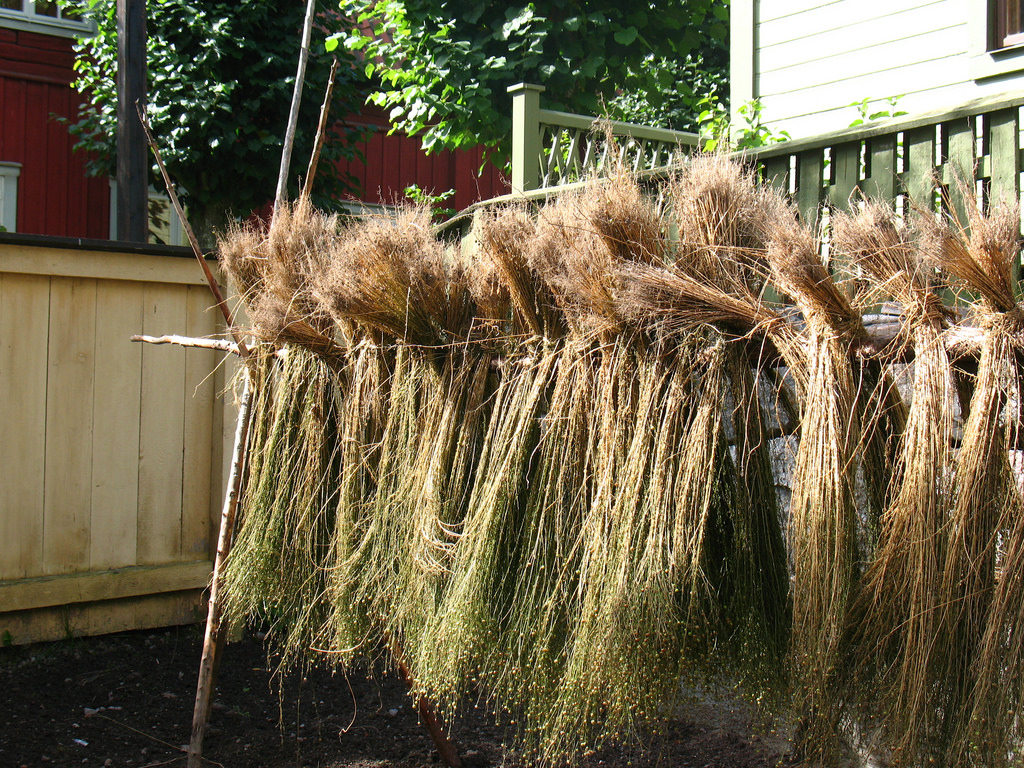 "Growing flax, weaving linen fabric and embroidering linens for various uses in the home was an integral part of social custom and the passing on of culture for hundreds of years," says Lynn Adams of Em's Heart Fine Antique and Vintage Linens. "The weave of the fabric and it's adornment come together to form something truly artistic and representative of the maker's interests, talents, station in life and cultural heritage."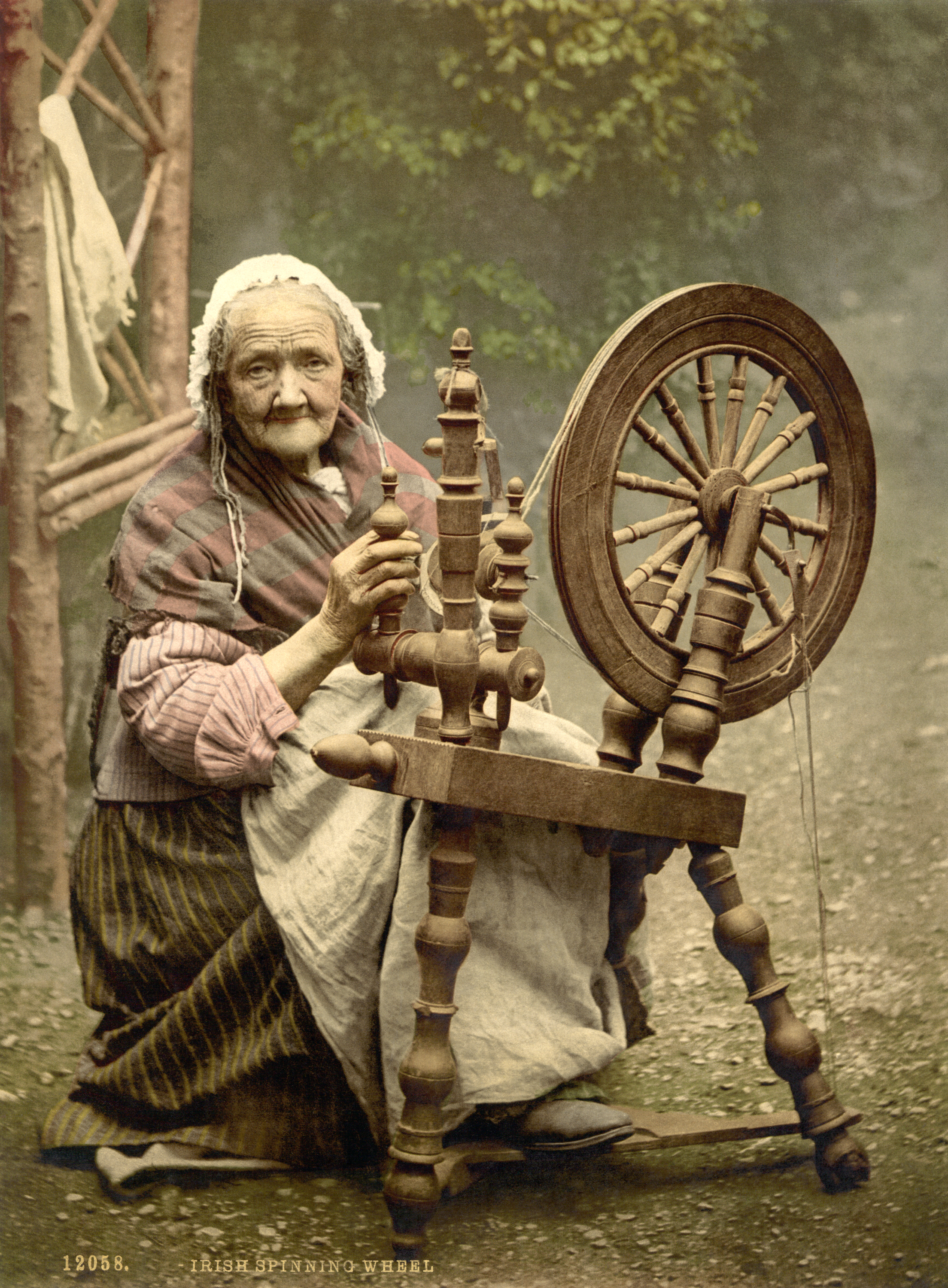 So, what exactly
are
"linens"?
Home design site Hunker explains that the word linen has a bit of a dual meaning: "Linen is a natural fiber derived from the flax plant, however the term 'linens' refers to any cloth item used throughout the home." For the purposes of this article, we are talking about household fabrics—some of which are made of linen, some of which are not.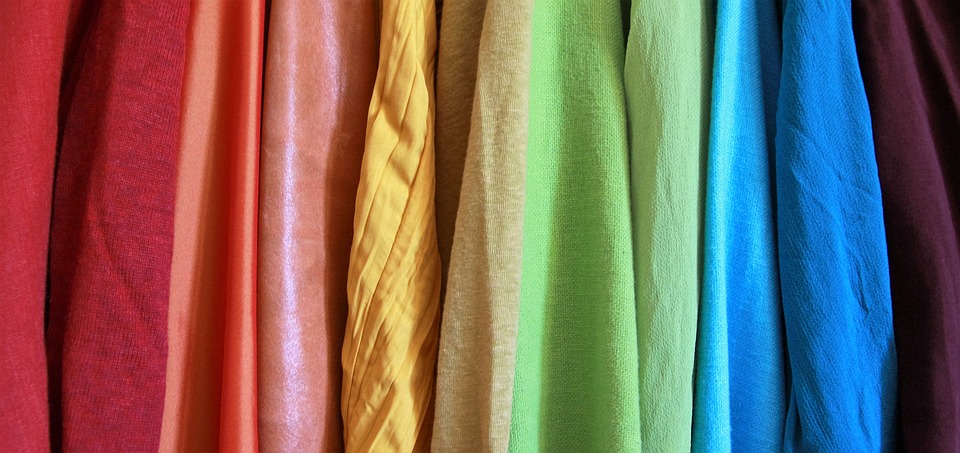 Household linens are most often broken down into three categories: table linens, bath linens, and bedroom linens. Table linens include tablecloths, cloth napkins, table runners, and placemats. Bath linens include towels, bath rugs, and cloth shower curtains. Bedroom linens, or bedding, include duvet covers, bedspreads, sheets, pillows, and bed skirts.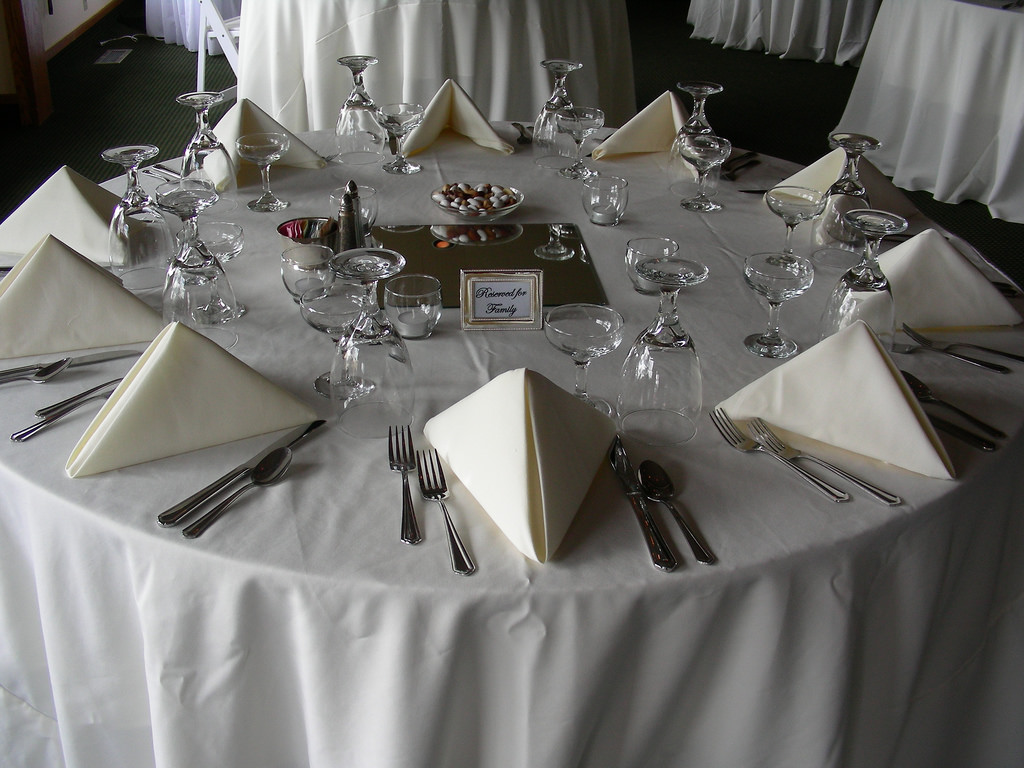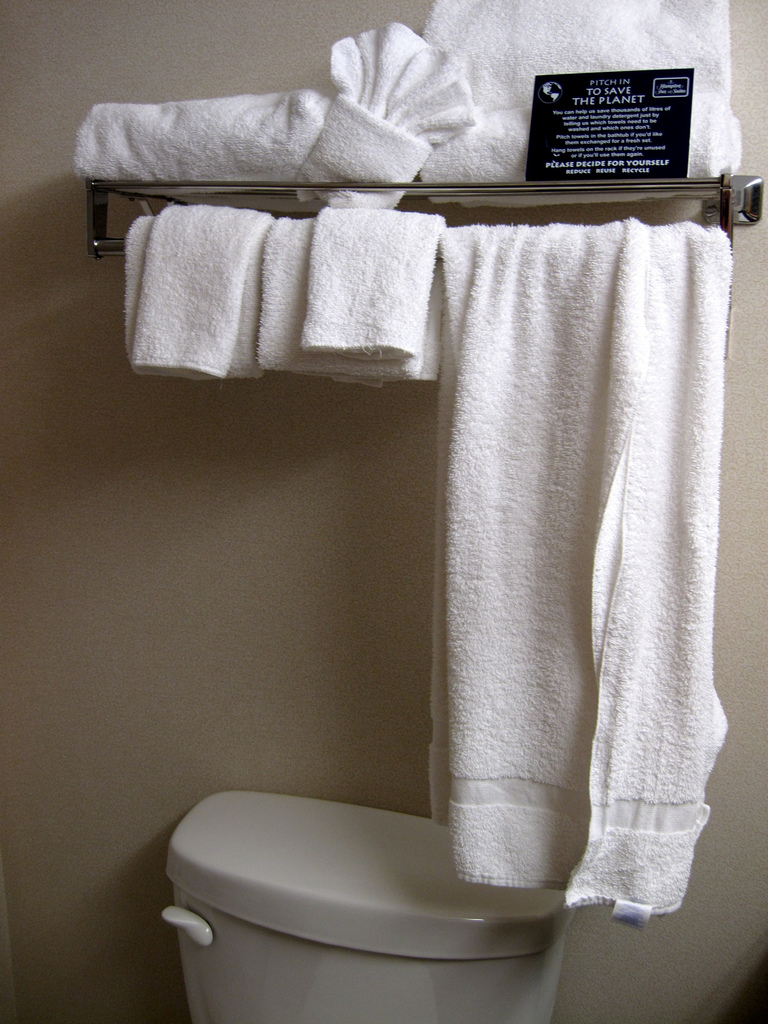 While you can find almost all of these items at estate sales, it is a little more difficult to seek out antique and vintage linens. Mainstream, contemporary brands of linens—Martha Stewart sheets and Pottery Barn tablecloths—have flooded the market. To find true antiques and vintages, you'll want to search for linen at estate sales.
Types of Antique Linens
Antique linens are categorized not only by their utilitarian purpose—bed, bath, and table—but also by a variety of other factors, including era and country of origin. The enormous world of antique linens is far too expansive to cover in a single post, but here are some of the most important types according to our experts, Adams (of Em's Heart) and Hamm (of VintageLinens).
Victorian Silk Embroideries
One of the largest and most popular categories of vintage linen is Victorian silk embroidery, also known as "society silk." The Victorian era began in 1837 and ended in 1901 with the death of the United Kingdom's Queen Victoria.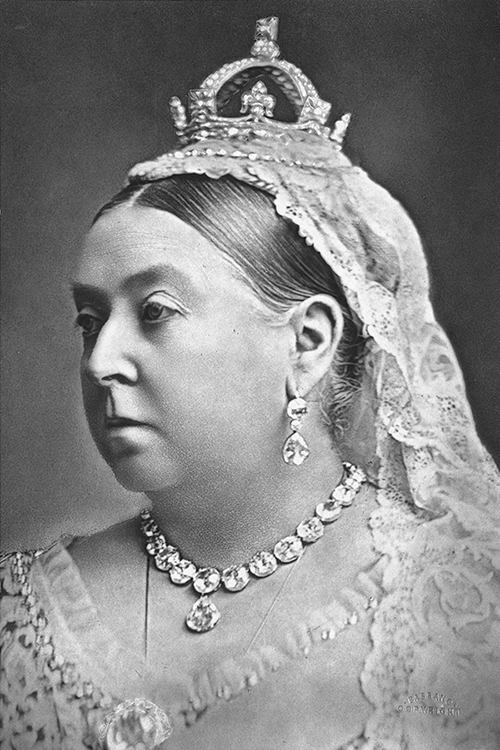 "Silk art embroideries are iconic to the Victorian culture and represented the best in creative textile artistry during that period," says Adams. "All different forms of household linens and useful objects like hat racks, purses, and picture frames were decorated with elaborately embroidered flora and fauna, usually on fine linen, but also worked in velvet and even lace."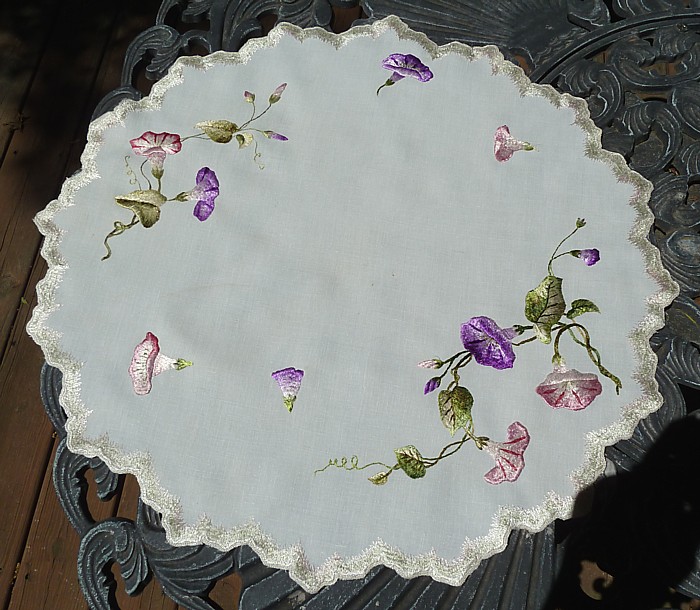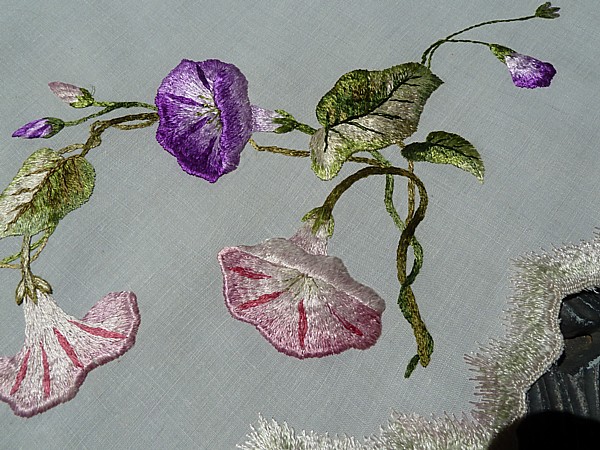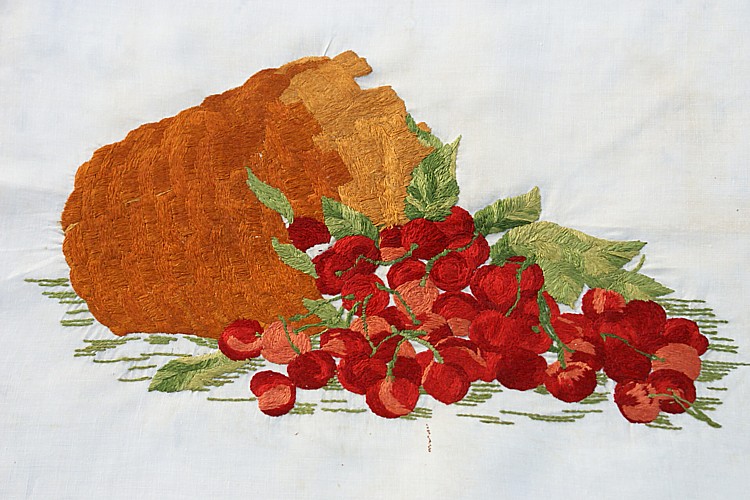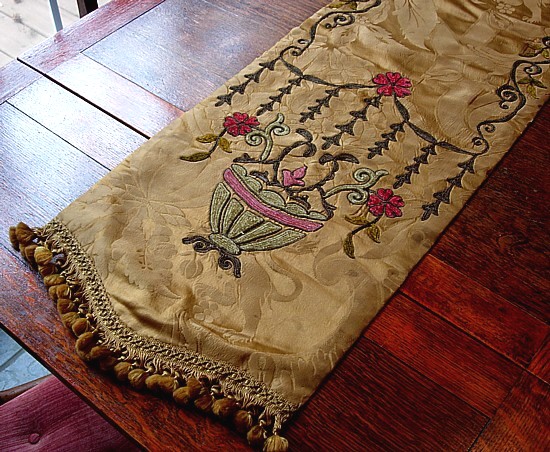 Portuguese and French Antique Linens
Between 1930 and 1980, embroidery firms in Portugal and France produced an abundance of high-end household linens. The firms hired professional embroideresses who executed the work by hand and passed on their skills to the next generation. "Patterns were colorful and artistic—decidedly 'not your grandmother's linens,'" says Adams. "There were fun, often elegant and sometimes naughty. They softened the hard, clean edges of the 'modern' dining experience."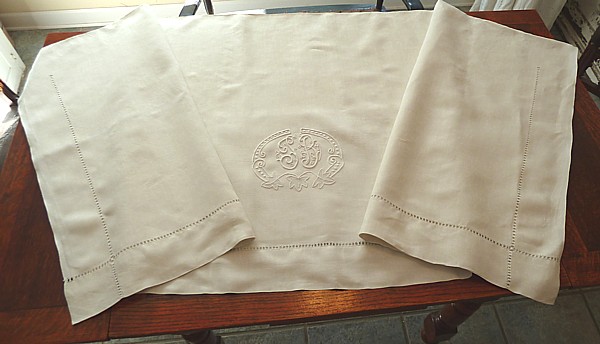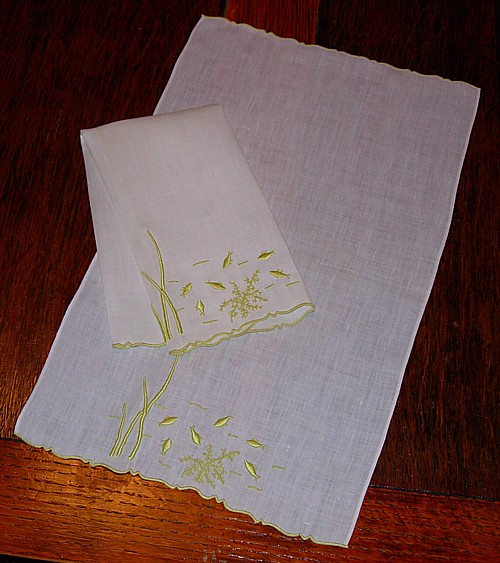 Some of the most sought-after pieces from these countries and this era are bed linens, towels, and matching table and cocktail napkins. These items can often be found at estate sales, antique shops, and online.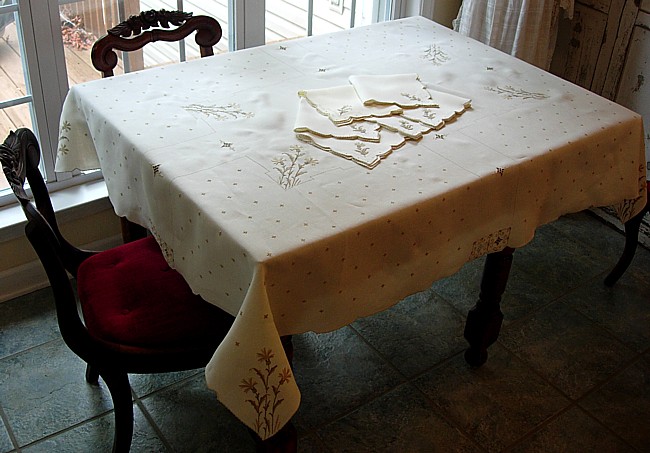 Hamm of VintageLinens agrees that Portugal and France made some of the greatest collectible antique linens in this era. "The Marghab Company of Portugal is considered by collectors to be some of the finest hand embroidery in the world," she says.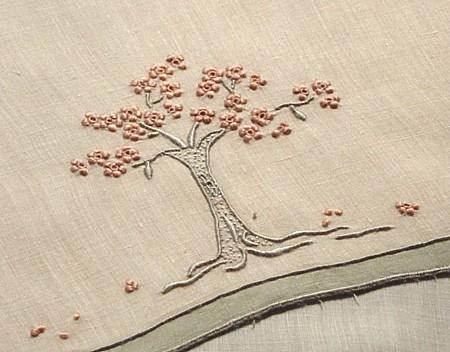 The Marghab Company was established by a married couple on the Portuguese island of Madeira in the early 1930s. The Marghabs worked with Swiss weavers to create a special linen that was unique to their company. They brought the material to local Portuguese women who embroidered the fabric with intricate, detailed stitching that often took months to complete. It is rumored that The Marghab Company employed more than 80 percent of Madeira's woman in their operations between the 1930s and the late 1970s.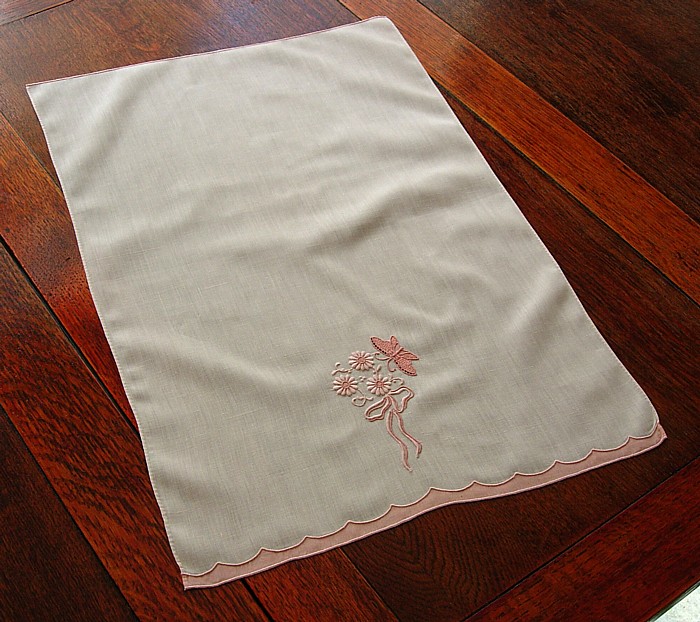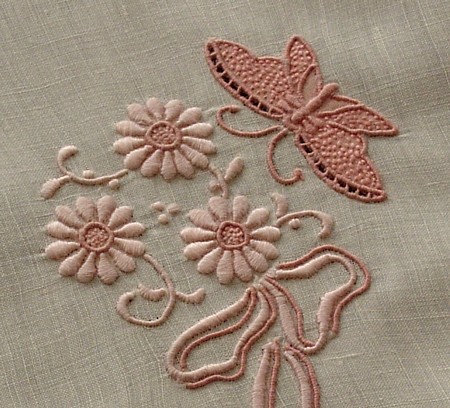 Lace Tablecloths and Bed Linens
Antique lace linens are a category within themselves; impossible to cover fully in this short post. Handmade lace—especially in good condition—is a lucky find, whether it is a complete piece or just a lace trim. "Lace may add a whole other layer of value and rarity to almost any antique linen," says Adams.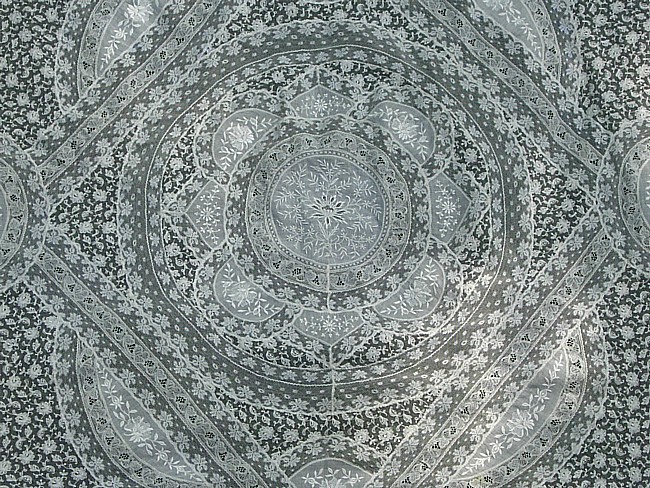 Lace comes in two main varieties: bobbin and needlepoint. These refer to the method of creation for the lace. Bobbin lace is made by twisting and braiding lengths of fabric or thread on a device called a bobbin. It creates a grid look with tiny windows.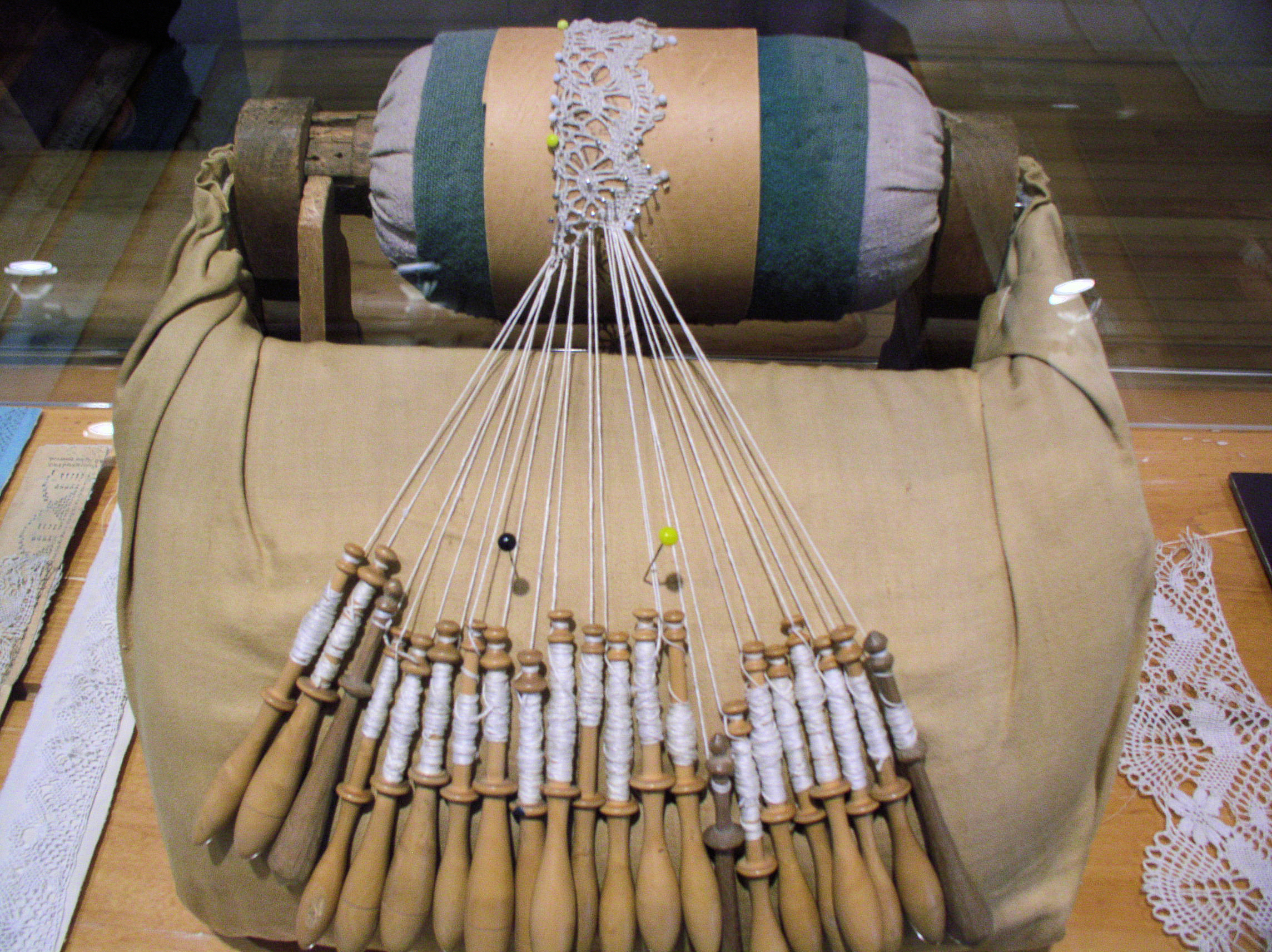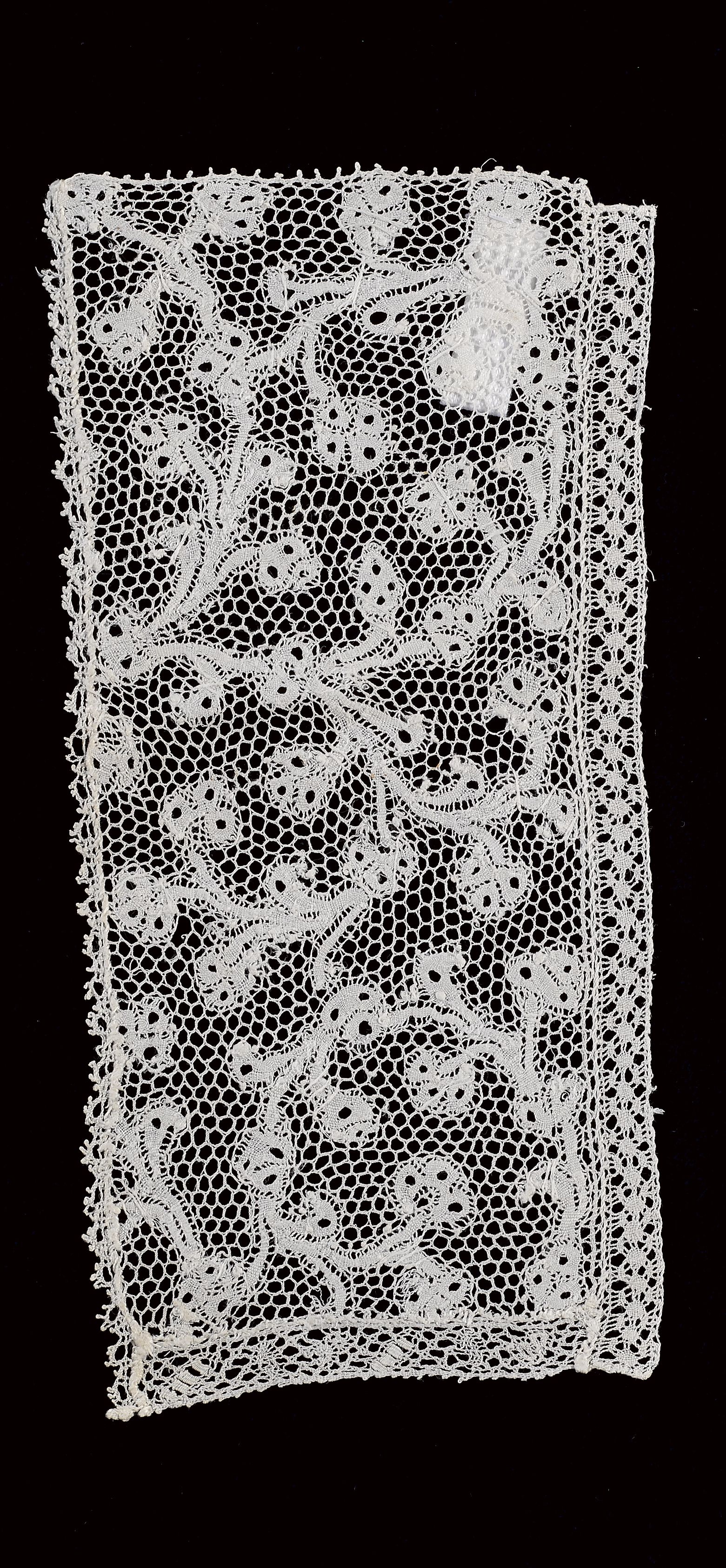 Needlepoint lace uses needles rather than a bobbin to create a series of tiny stitches that make up the lace. Antique table cloths and bed linens are sometimes made entirely of needlepoint or bobbin lace and sometimes a section of lace is inserted into a tablecloth of a different material.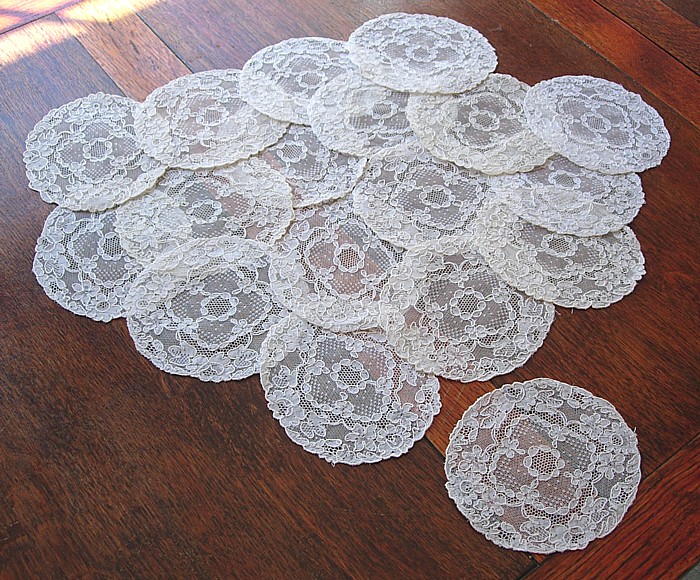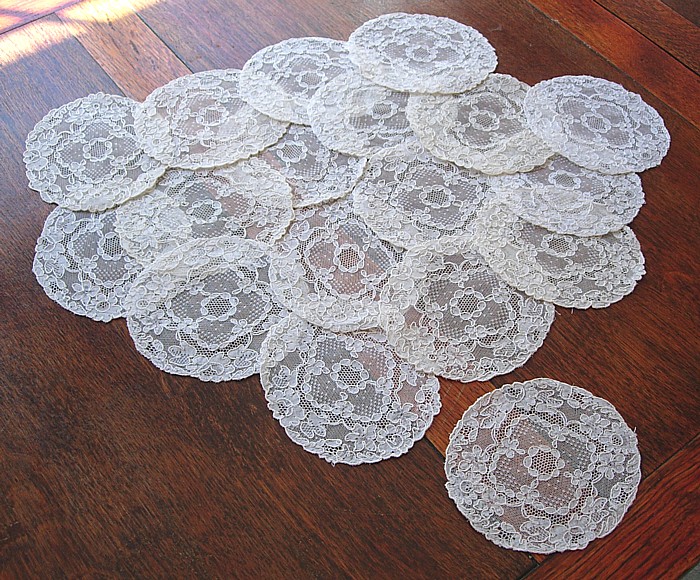 Among the most valuable and rare types of antique linens, Hamm lists "handmade bobbin and needle lace from the 17th and 18th century" and "mid 19th century handkerfchiefs with lace edging." She also adds that "needle lace tablecloths and bed linens from Italy" are highly sought after.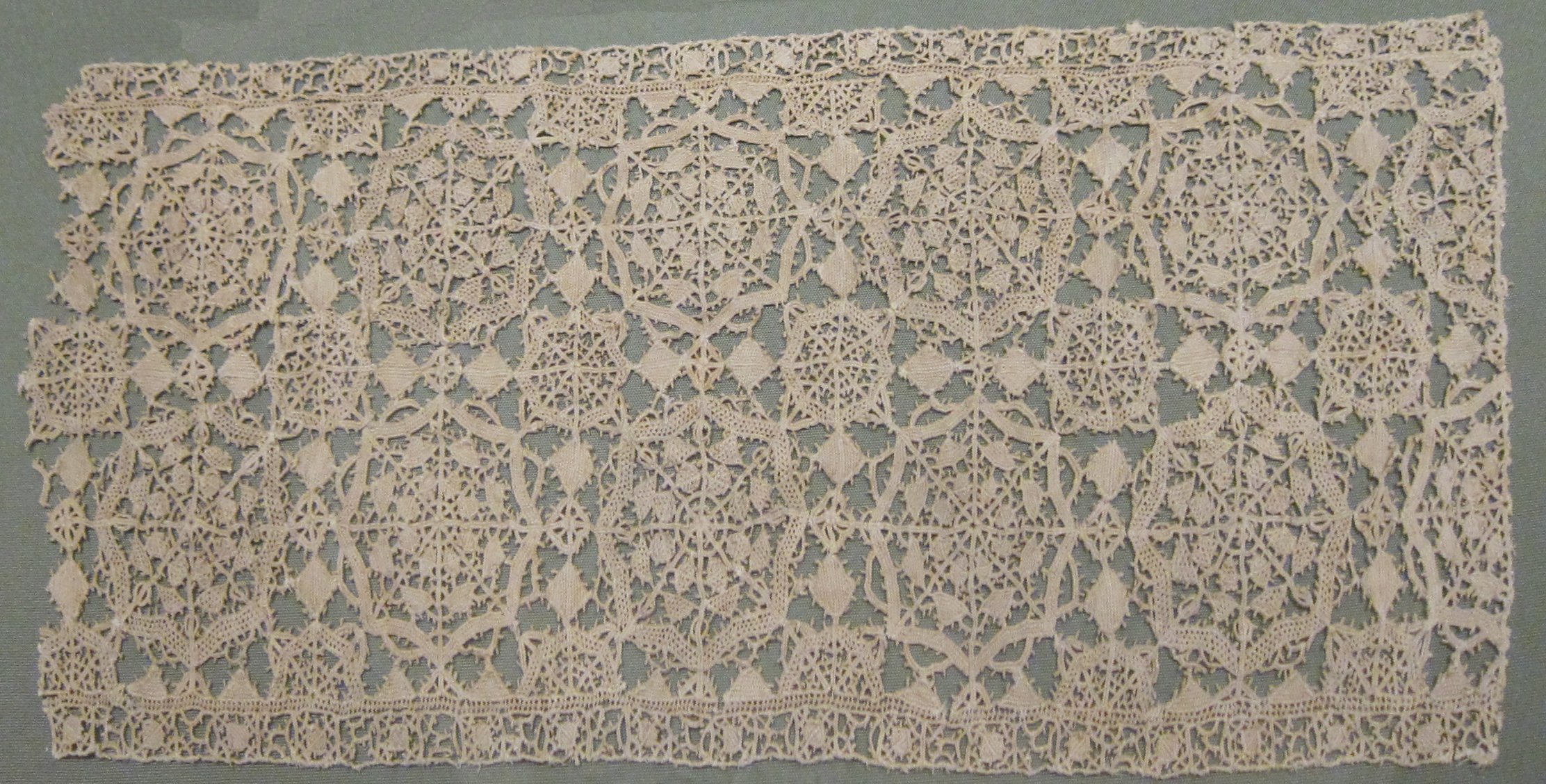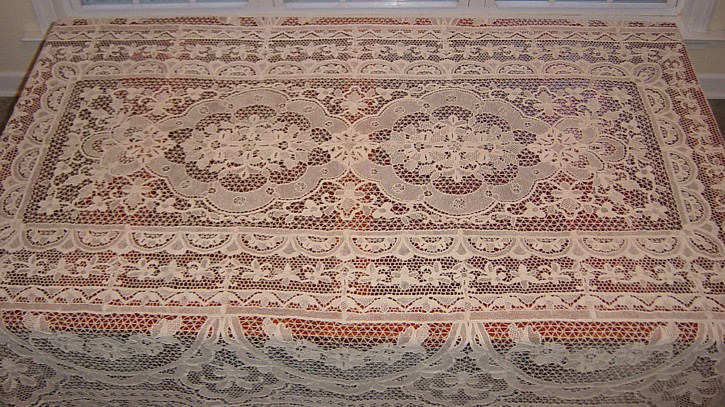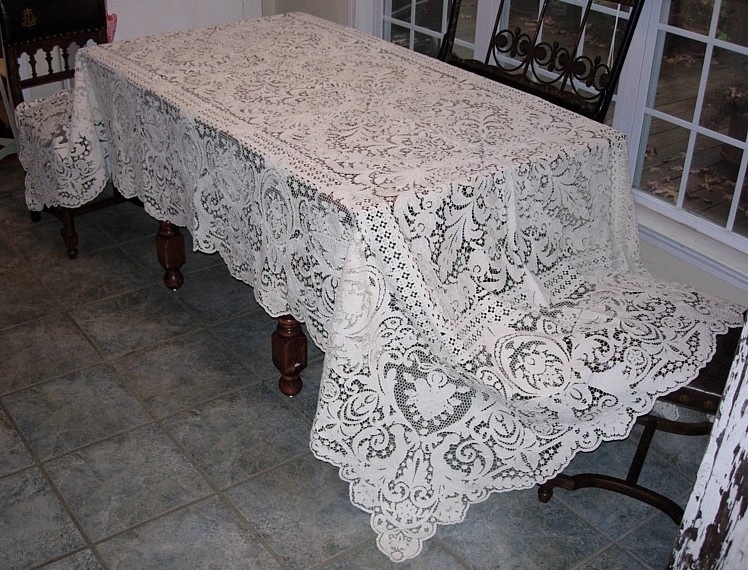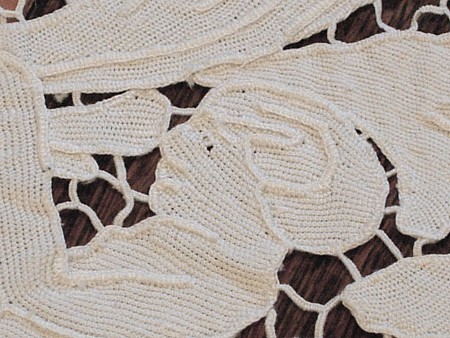 It's important not to confuse lace with crochet. While many household linens were (and still are) crocheted, crocheted items are not of any value. They are not rare, as many people still crochet or have a grandmother who does so. Additionally, crocheted items are even less likely to be in good condition than standard materials like linen and cotton.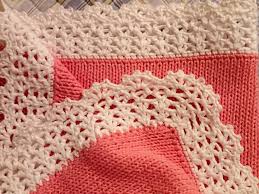 What to Look for in Vintage Linens
The condition of a vintage linen is of the utmost importance whether you plan to use the linen in your own home or resell it. "Old linens that have never been used can be found with the original paper labels," says Hamm. This level of pristine condition is hard to find but can be very valuable. "In addition to condition and quality, being able to prove the origin of a piece will enhance its value," says Adams.
When searching for linens at an estate sale, be on the lookout for the following potential damages that reduce the value and usability of any type of linen:
Dry rot: Dry rot is the result when a fabric is exposed to fluctuating temperatures and excess moisture. Once the process of dry rot has begun, it will ultimately eat away until the fabric is no more. Be sure to unfold antique linens, shake them gently and examine closely for holes to avoid purchasing an item with dry rot.

Holes

Patches

Water damage: Water stains are a common defect in vintage linens.

Mouse or moth holes

Stains: Stains can sometimes be removed by soaking the item for hours or days, so don't necessarily let a small stain keep you from purchasing an antique linen you love.
Hamm advises shoppers to be sure the piece has "no tiny holes, no major stains and bright color. Hold linens up to the light and you will be able to see these flaws," she says.
A fabric's condition is often determined by the quality of the weave.  "A fine weave will be smooth and even in appearance and have few bumps," says Adams. One way to identify a finely weaved item is by the way it drapes over hard surfaces. "The fabric will drape deeply over a hard edge," says Adams. "Extend your hand under the textile like you are going to shake hands with someone and notice the deep, fluid drape."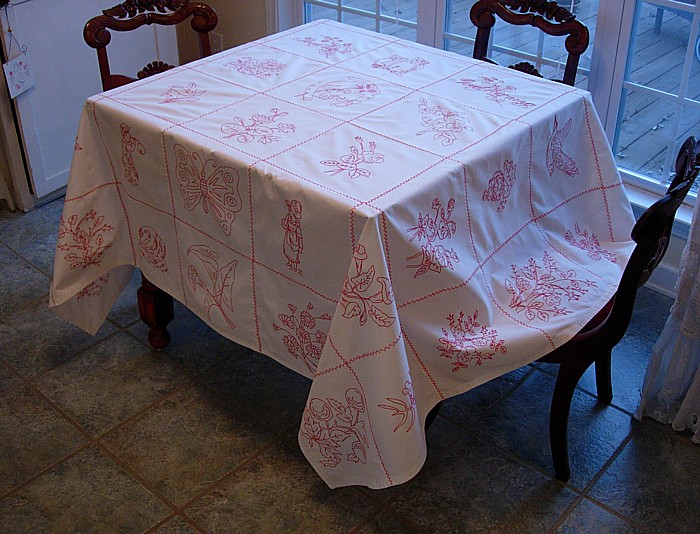 Scent is also an important factor with antique linens. Fabrics can hold both good and bad aromas, so Adams recommends that buyers "smell the piece and avoid purchasing anything that smells like bleach or the basement." Exposure to bleach and basement conditions will weaken the fibers and cause the piece to fall apart when it is laundered.
If seeking antique linens of high value, collectors should also avoid machine-made items. "The finest and best embroideries from antiquity were all executed by hand," says Adams. "The exceptional hand embroideries look almost as perfect on the back as they do on the front. They also appear almost three dimensional as if they have been chiseled onto the fabric. Many embroidery techniques used various means to add height and depth to the work to create this appearance of texture and contour."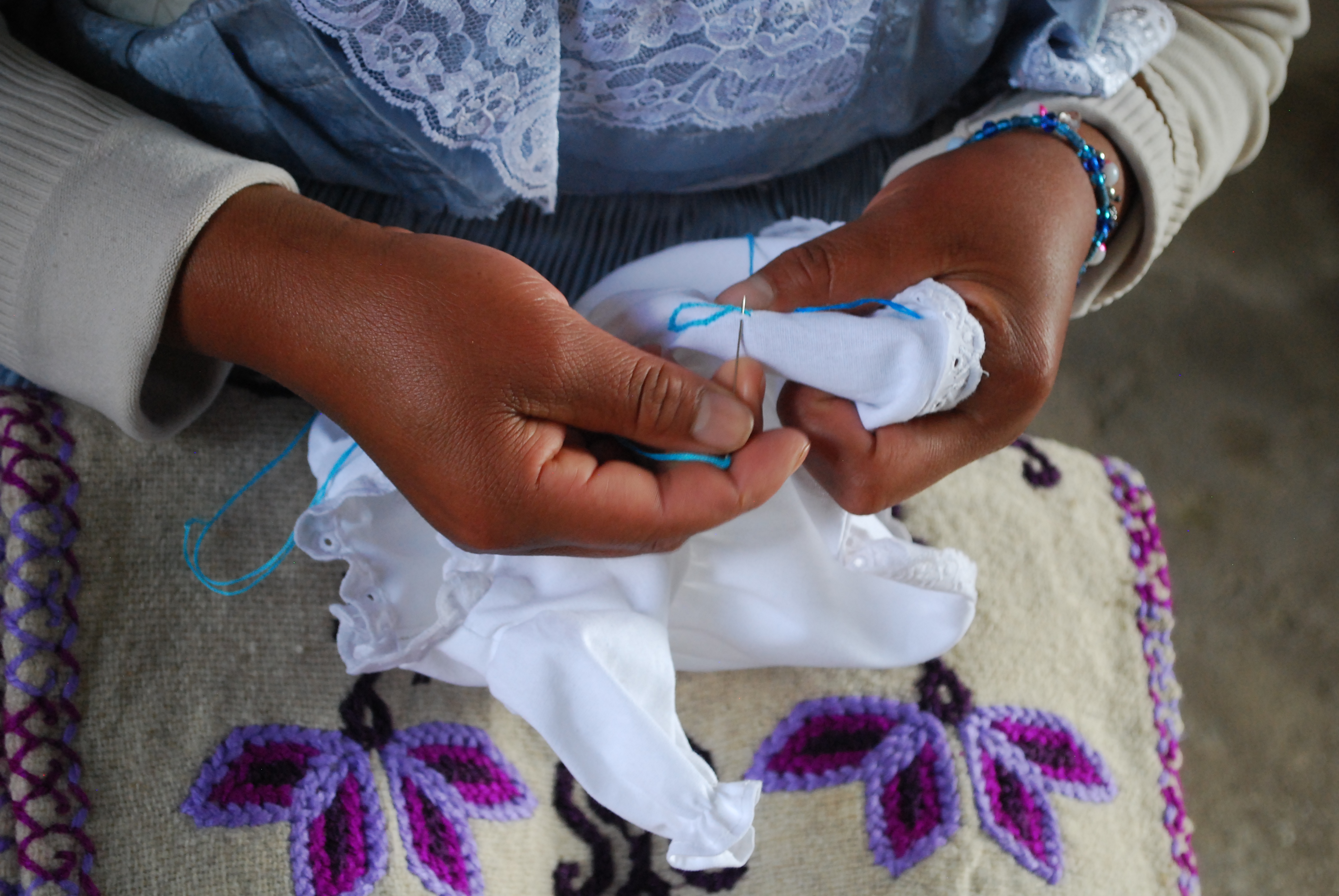 Keep in mind while shopping that small flaws don't entirely ruin the utility or beauty of a piece. "You may want to accept the flaws if the piece is outstanding in other ways," says Adams. "I've never regretted spending money on an exceptional society silk embroidery with a few insignificant flaws."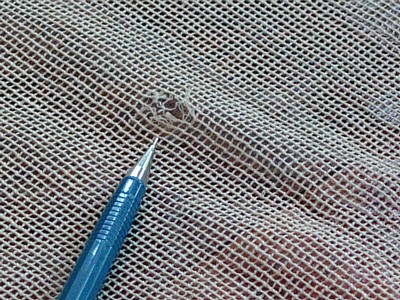 Valuable and Rare Vintage Linens
"What makes a textile rare and prized would be its condition, the quality of the work, and the rarity of the type of piece," says Adams. Both Adams and Hamm mention that complete, matching tablecloth and napkin sets with fine embroidery are some of the most coveted types of antique linens. "Sets of 12 monogrammed napkins with a matching tablecloth are rare and larger pieces are rarer still," says Adams. "Sets that were never or rarely used are sought after and generally bring a much higher price."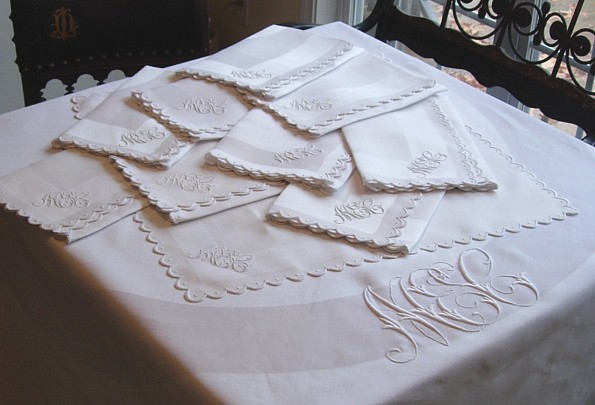 Monograms can also add value to an antique linen, particularly monograms of a single letter.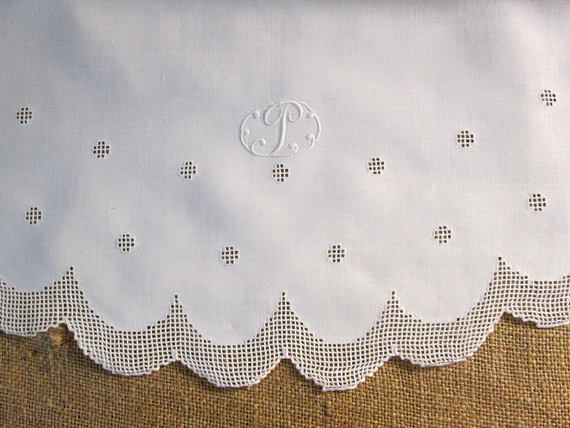 Adams also mentions that one-of-a-kind pieces like needlepoint samplers and woven coverlets will always have value because they are unique and rare, as opposed to a pattern that was produced many times.
But, as one might expect, the most valuable linen items will be those fit for a king. "The most rare, currently collected linens would be those of royal pedigree," says Adams. "These would bare a coronet or coat of arms in hand embroidered silk and would tend to be quite costly."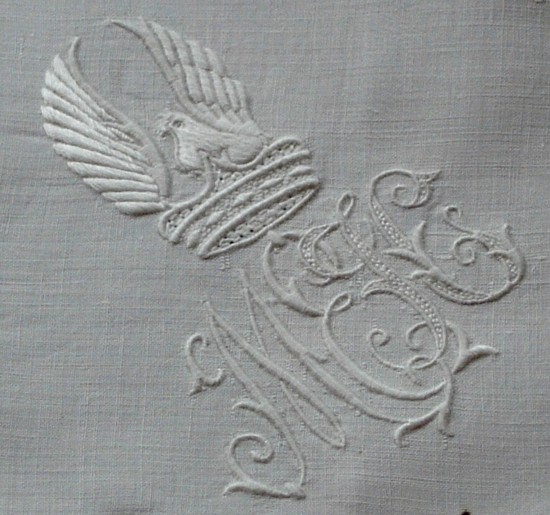 Fifteen years ago, Adams stumbled across a bible cover of this nature while shopping. "It is made of red silk and bares a royal coronet, a large orthodox cross and an elaborate monogram," she says. "The floral border is embroidered in silk and finished with handmade Russian lace. It is an extraordinary piece which I believe is one of a kind."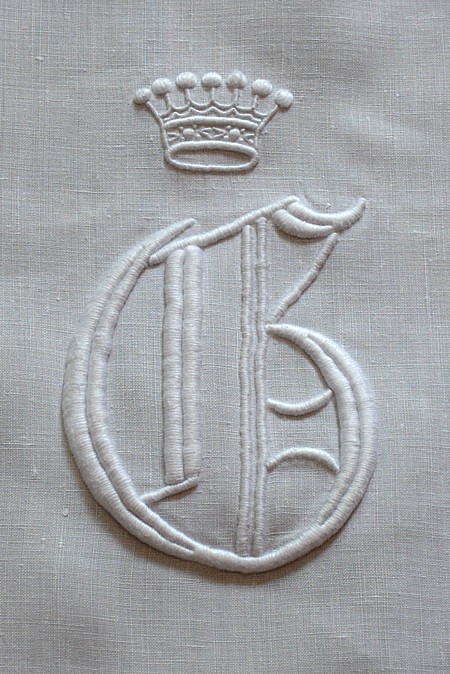 How to Care for Your Antique Linens
Like most antique items, linens require some special care. Most antique linens can't simply be thrown into the washing machine with the rest of your laundry, they need to be hand washed.
If you have purchased an item with stains, Hamm recommends soaking the item for days and even weeks to remove those stains. Avoid bleach and chemical-heavy cleaners. "Always start with a mild detergent," she says. Hamm starts with ivory flakes and steadily progresses to stronger stain removers, always checking for color fastness throughout the process. She also recommends using the hottest water possible—white linen fabric can even be boiled.
Another technique Hamm recommends for stain removal in antique linens is crofting. "Crofting is laying wet linens directly on the grass in bright sunshine," she says. "The natural oxygenation process of the chlorophyll in the grass and the sun will help to remove stains."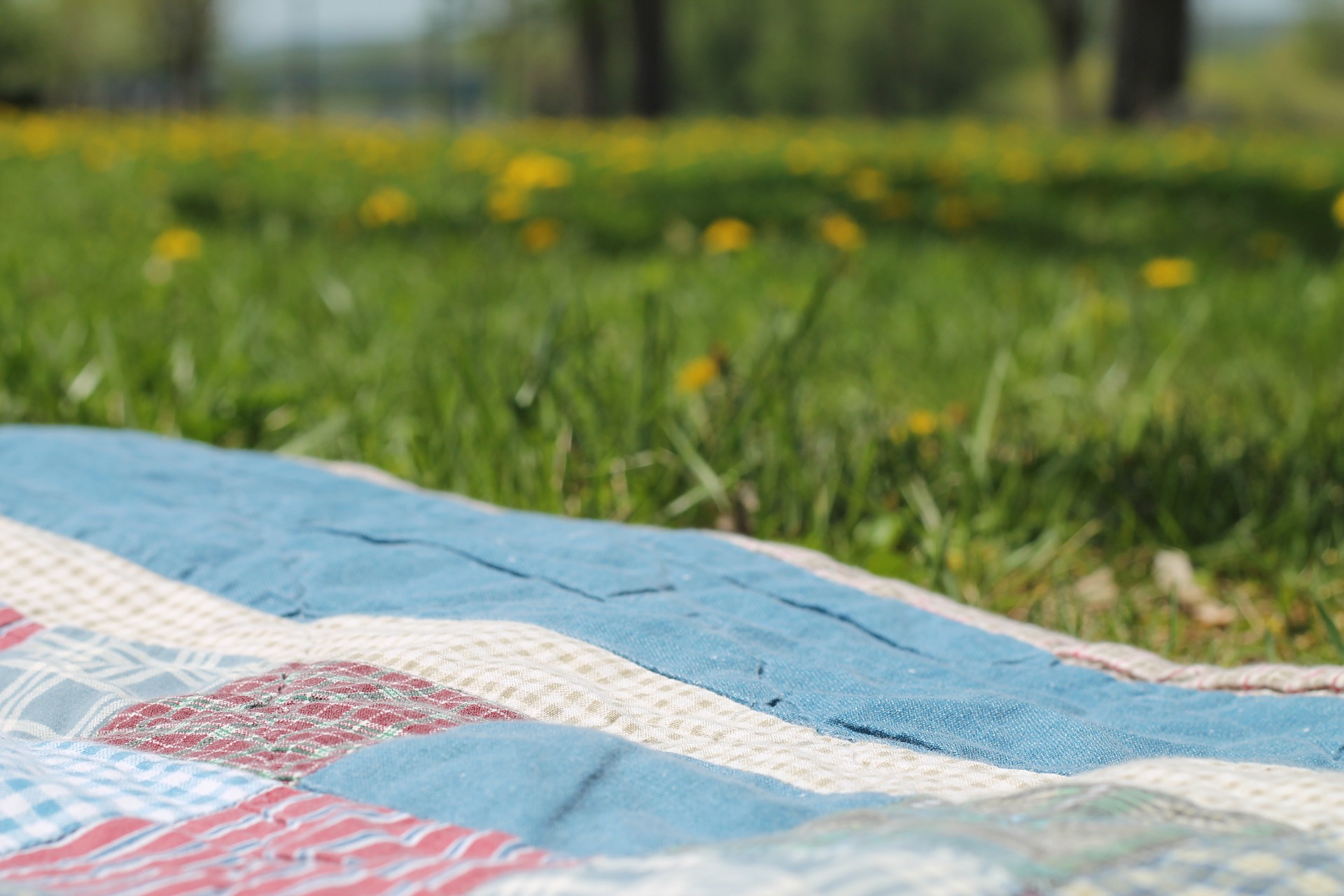 Hamm also instructs collectors to thoroughly rinse out the soap and line dry. "Never put linens in the dryer or bring to the dry cleaner," she says.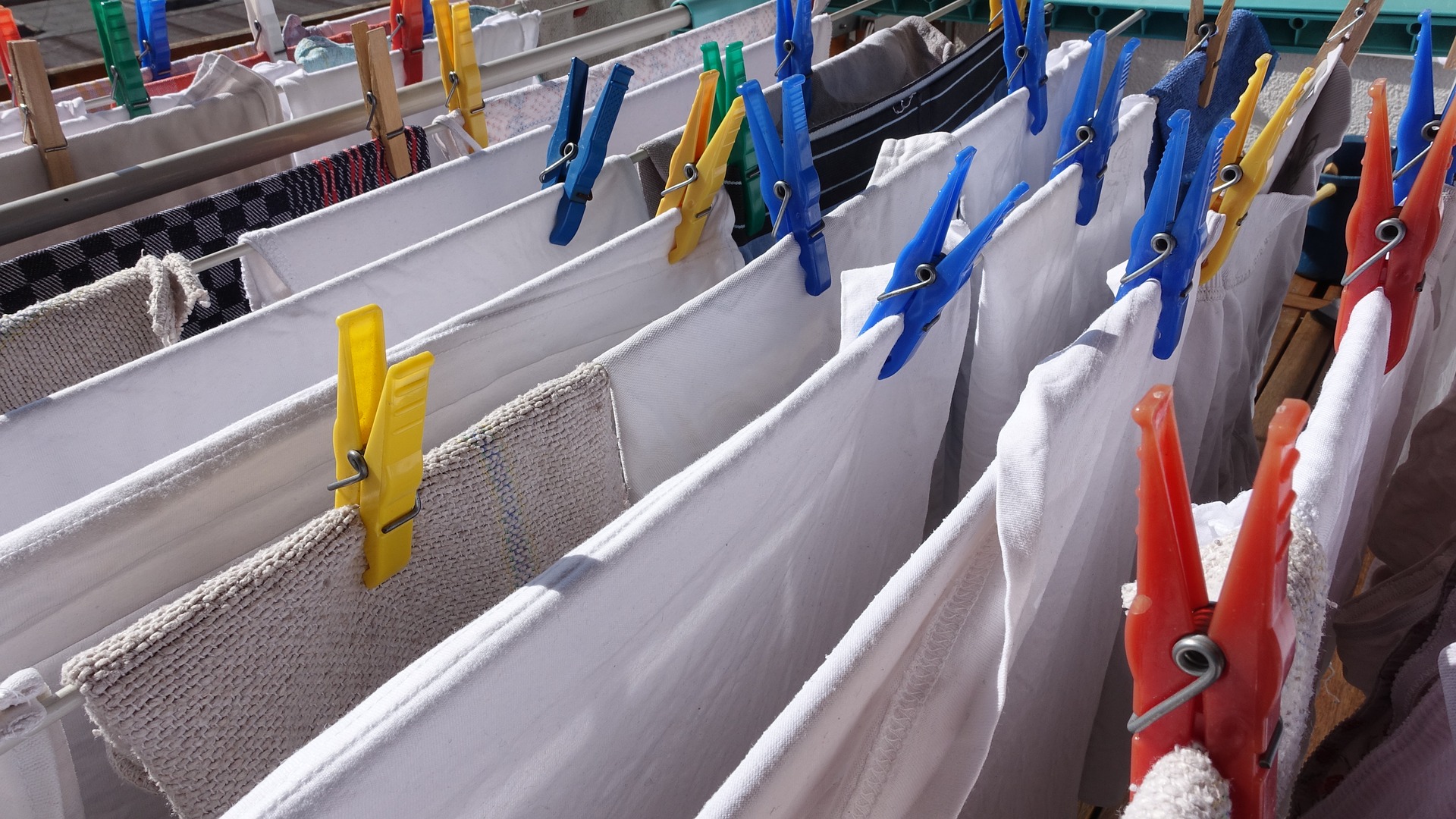 Once your antique linens are clean, it's important to store them properly. "Store linens rolled in acid free tissue paper and lay them flat while storing to avoid creasing," says Hamm.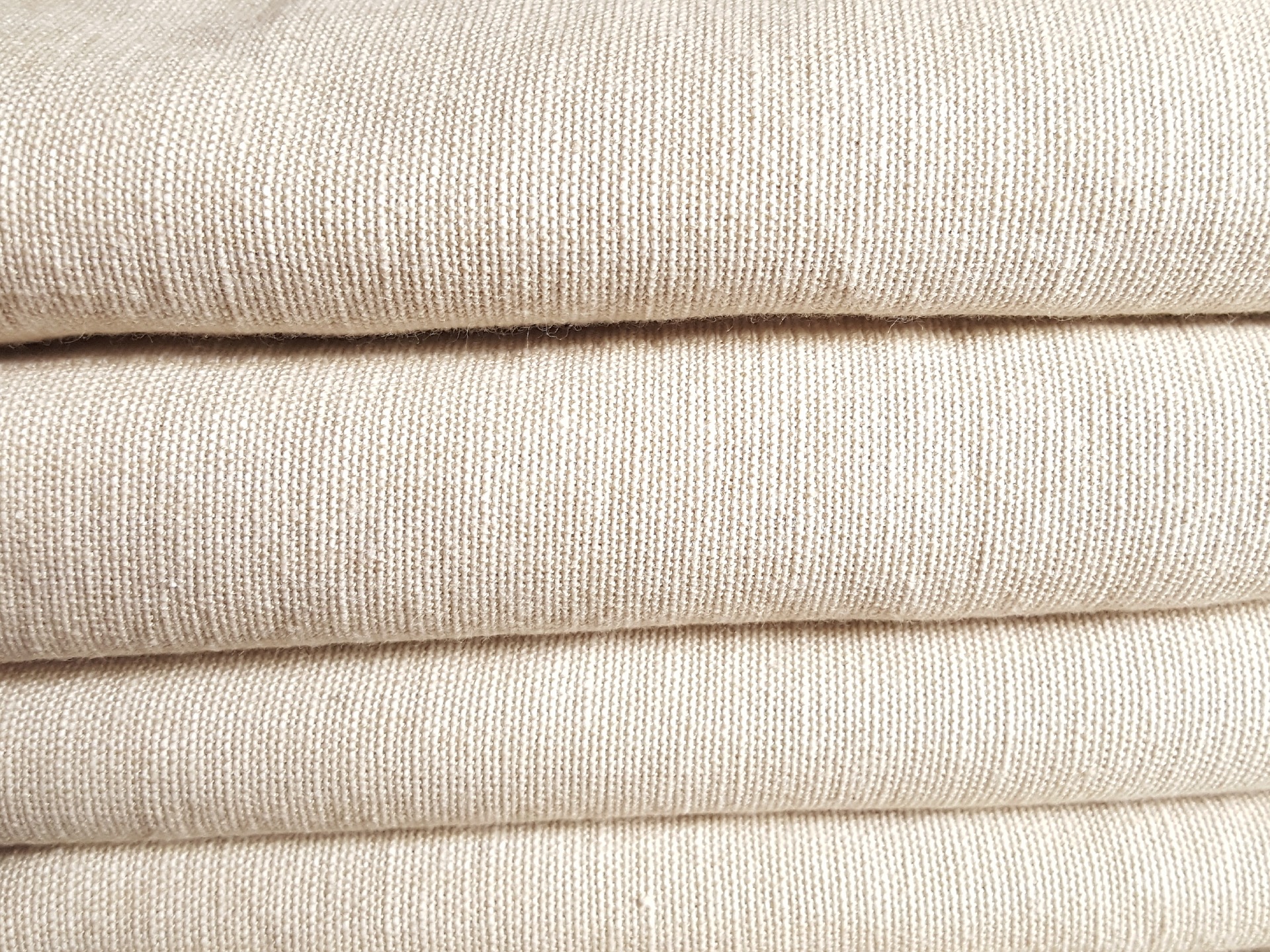 How to Use Your Antique Linens
There are a variety of ways to utilize your antique and vintage linens. Craft-minded folks might use antique linens in other fabric and sewing projects. Antique linens are also a popular material for creating or embellishing doll clothing. They can also be used to patch and replace torn or worn materials on clothes or upholstered furniture.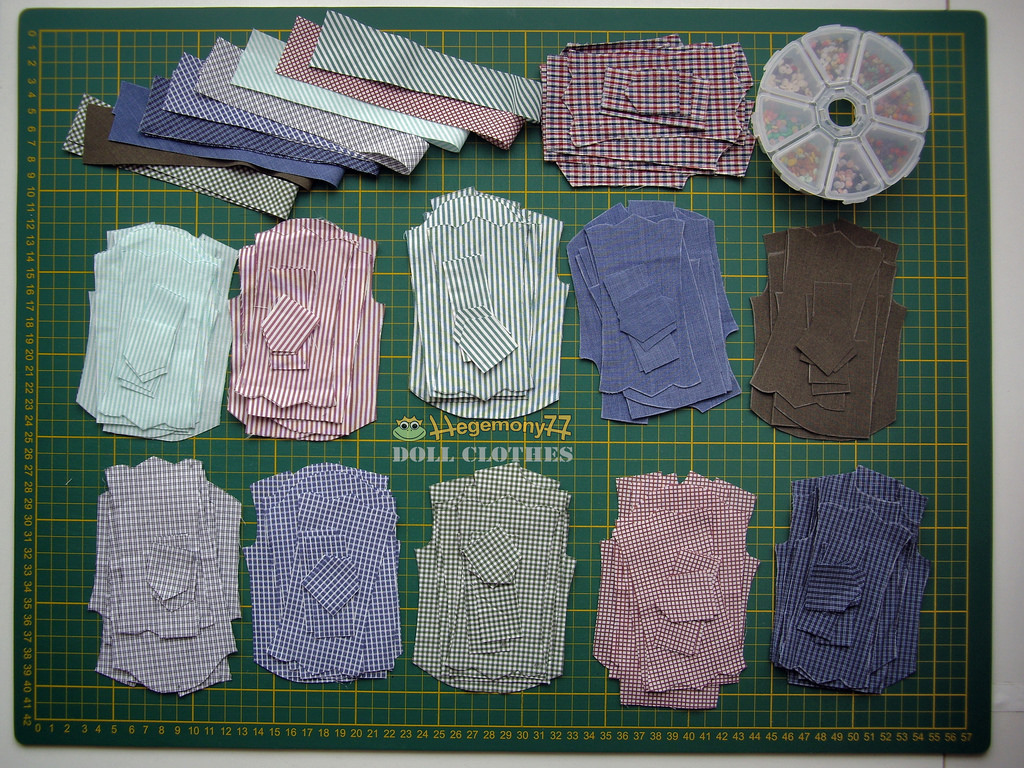 While many collectors just seek out linens to enjoy their beauty, Adams encourages use of these antique items. "European household linens are highly collectible and entirely usable in "everyday" life," she says. "Not a day goes by that I don't have vintage French linen sheets on my bed and vintage Irish and French linen towels in my kitchen and bathroom. I unashamedly plead with buyers to use what they purchase."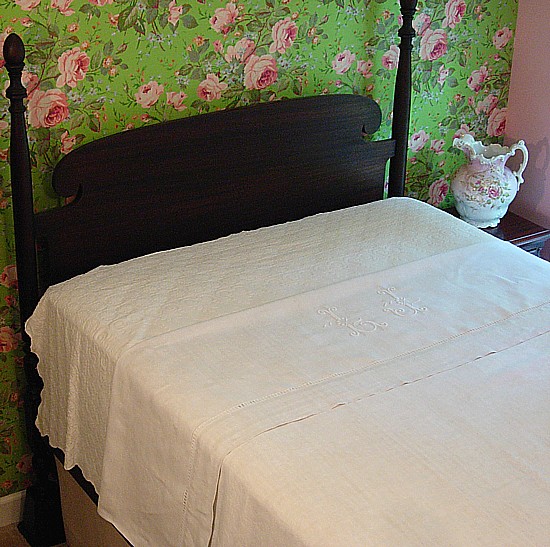 It's also worth remembering that an item's intended purpose can be refashioned in the home with little to no crafting necessary. A lace tablecloth can become a bed covering or a monogrammed top sheet can become a tablecloth. Antique napkins can become window valances. There are a variety of uses for all antique linens.
Whether you are a seasoned veteran of collecting antique linens or brand new to the fancy vintage world, estate sales are a great place to start hunting for the next piece of your collection. Find an estate sale near you.