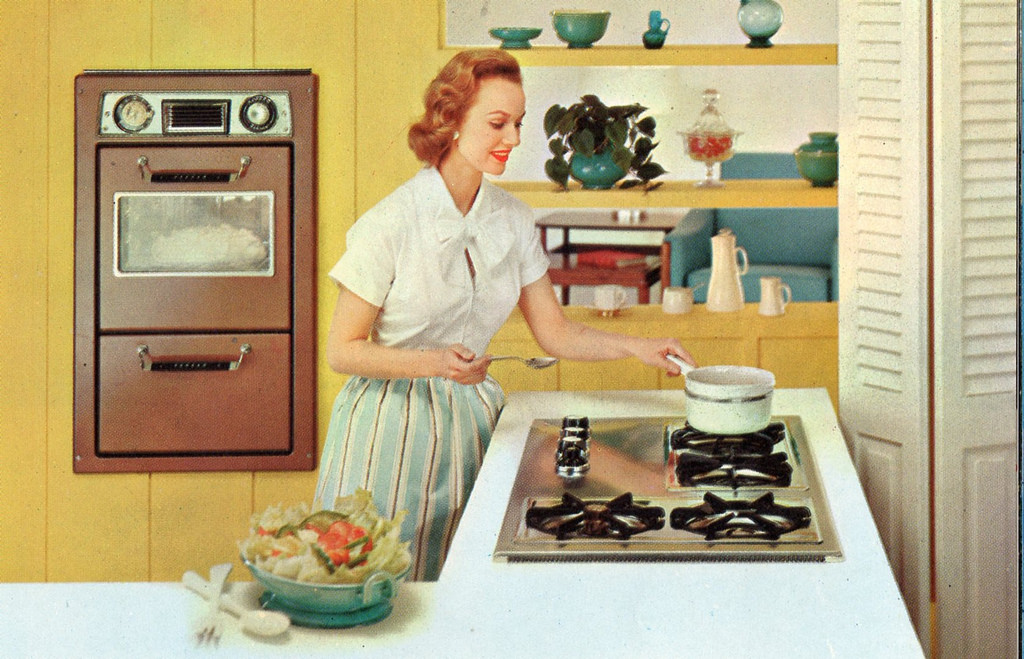 One might be surprised to learn that the internet is home to a passionate, large group of vintage appliance enthusiasts. Stoves and refrigerators might not be the first thing that comes to mind for many antique hunters and estate sale frequenters, but large antique kitchen appliances-mainly stoves-have a dedicated following.
A Short History of America's Antique Appliances
John Jowers, owner of Antique Appliances in Clayton, Georgia, grew up in the appliance renovation business (his father founded Antique Appliances in 1948). The Environmental Protection Agency requires anyone working with refrigerants during appliance services to be certified by an approved program. Jowers earned his certification for refrigerator repair from the North American Retail Dealers Association (NARDA) and the Association of Home Appliance Manufacturers (AHAM). All this to say: Jowers knows his stuff when it comes to antique appliances.
He provides some insight about why people love antique appliances, which he classifies as any appliance manufactured before the year 1960. "Pre-World War II, there were no bad brands of any appliance," he says. "Every appliance, stoves and refrigerators included, was solid and dependably built. The American mindset for building anything from automobiles to refrigerators to tractors was to build it the best and build it to last. American manufacturers used to take a tremendous amount of pride in their products. If their company name was to be displayed on it, they expected it to be the best because that was their best form of advertisement and public relations."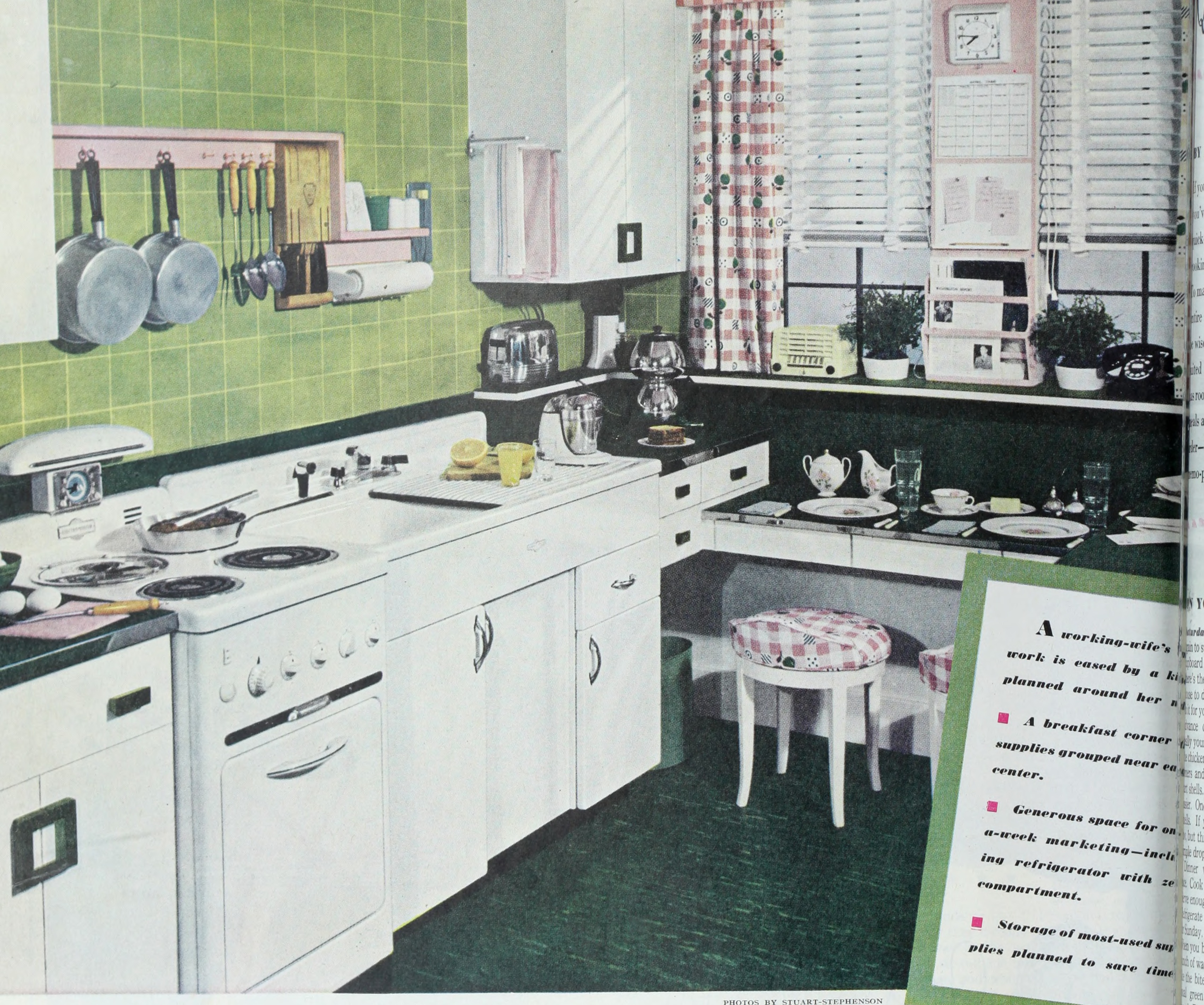 As most of us know, this mindset didn't last. Jowers explains that during the Great Depression, many of the smaller companies that manufactured appliances disappeared: either went under and closed their doors or were purchased by larger companies with more cash. Regardless, American companies continued to make solid and high-quality goods until the mid fifties. By this time, the country had fully recovered from the war and the Depression, so Americans were yet again flush with purchasing power. "With more cash in the Americans' pockets, so too was the demand for more hard goods, like appliances," says Jowers. "Mass production pushed manufacturers to look at ways to cut corners and be more productive and more profitable. That process, in itself, created a drop in overall quality."
That drop in quality has left many consumers disappointed in modern American appliances to this very day. Hence the passion for finding and restoring these older, vintage stoves and refrigerators. Winsor Williams Jr., a second generation stove artisan and owner of Antique Stove Heaven, compares antique stoves to classic cars. "A classic car will always appreciate in value as long as it is properly cared for," he says. "The same goes for vintage stoves. Not only do you have an appreciating asset, but you also have a character piece in your home that adds aesthetic value. Newer stoves are built to be repaired every few years and will often surpass their value in repairs after only a few years of ownership."
A Note on Restoring Antique Appliances
Even if you find a wonderful-looking antique stove at your next estate sale, it's unlikely that an appliance that is nearly a century old is going to work perfectly with its original parts. This is why Jowers identifies 1959-1961 as a pivotal time period in the development of appliances. During this three year stretch, manufacturers made an important transition that would change the durability of appliances for the rest of time.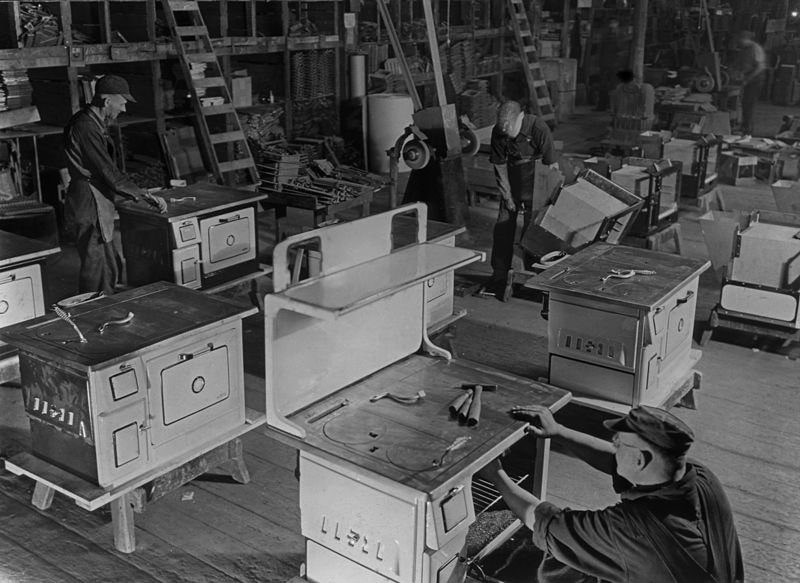 Prior to 1959, appliances were built with component parts that could be rebuilt and reused. This meant that a perfectly workable stove or fridge with a single faulty part could always be repaired. Even if the appliance and its parts were no longer in production from the original manufacturer, a repairman or restorer could fix the existing part. This was by design—an example of the long-lost American commitment to quality and lastingness. 
Between 1959 and 1961, manufacturers shifted to building appliances with parts that needed replacement instead of repair. "While the idea of replacing a part, rather than repairing the part, was good in some ways—it created a replacement parts industry for the service sector for decades—once a manufacturer decided to stop making the part, then the appliance becomes unrepairable," says Jowers. "So, the reason we can do what we do with antique appliances is because every part on a stove or refrigerator that was built before 1960 can be rebuilt and reused almost indefinitely."
Antique Stoves
As Jowers explained, a pre-World War II appliance is a lucky find. If you are fortunate enough to find a stove or fridge from this early era at an estate sale, then you need not worry too much about the brand. They were all solid and dependable by modern standards and easy to repair and renovate.
But, when thinking about post-war appliances, all brands are not created equal. Here are some of the name brands that started to stand out for their superior craftsmanship in the post-war era.
O'Keefe and Merritt Antique Stoves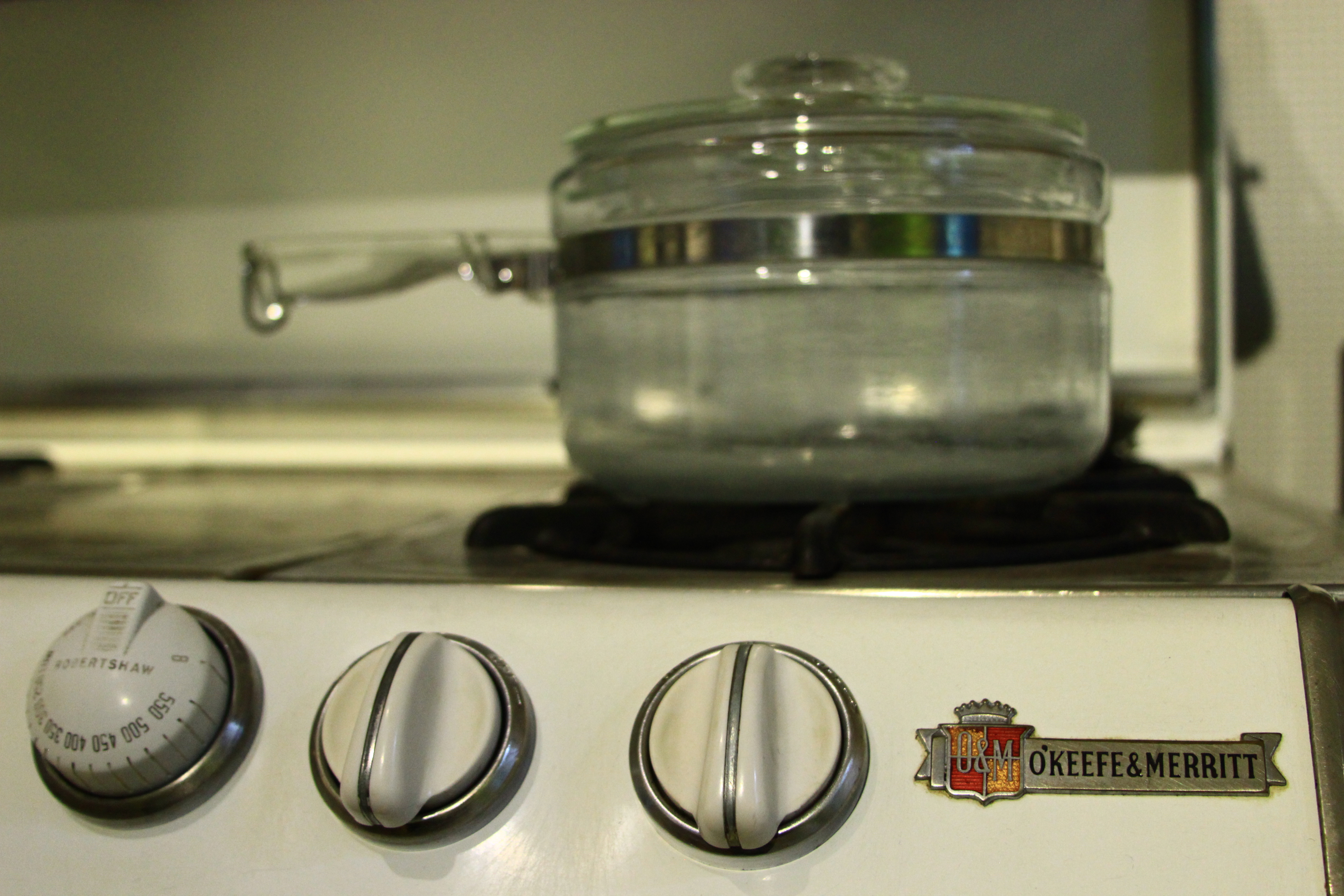 Jowers calls the O'Keefe and Merritt brand "the Cadillac of the west coast built stoves." With model names like Aristocrat and Estate, these ranges were known for their ergonomic design.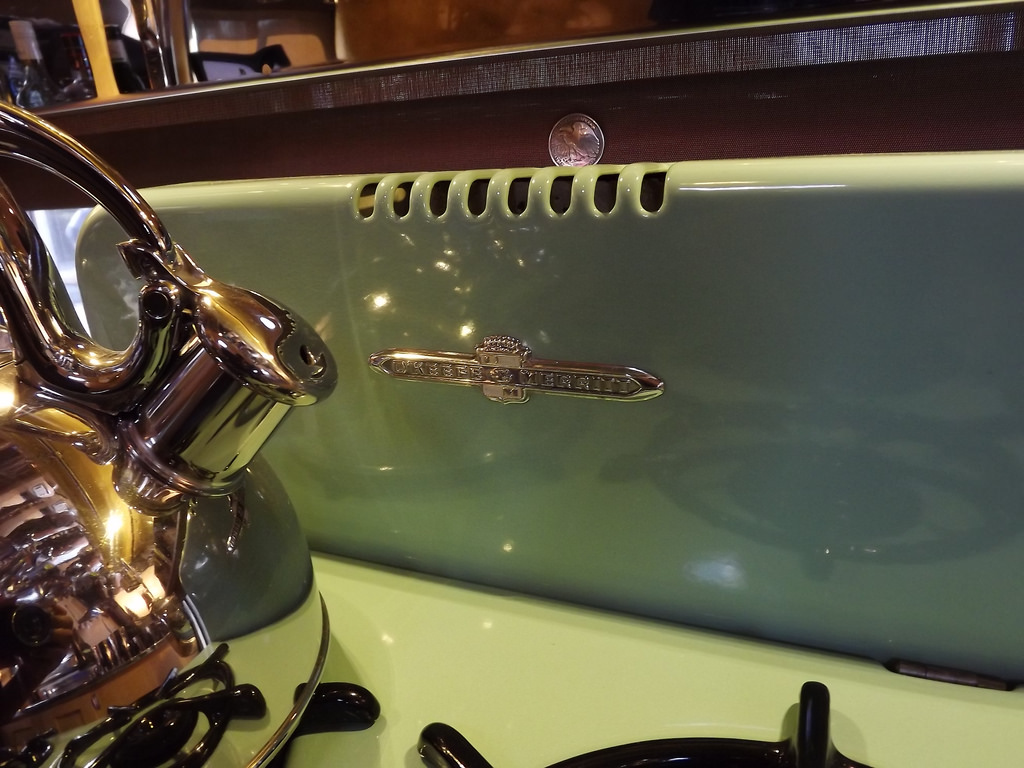 Features like the "Kool Kontrol Panel"—a slight tilt to the front panel where the stove dials were located—made cooking not only easier but even pleasant.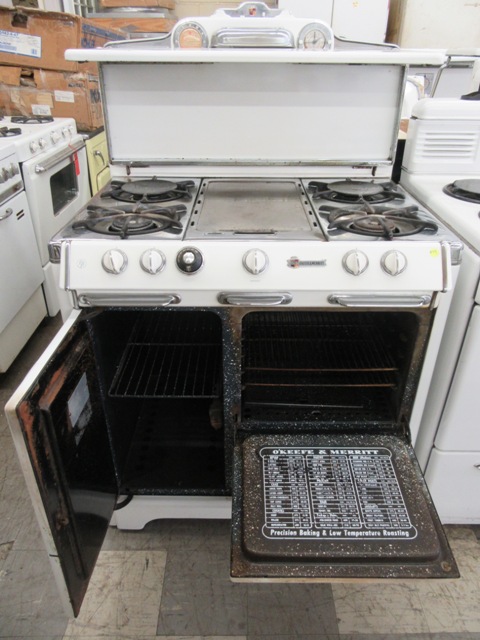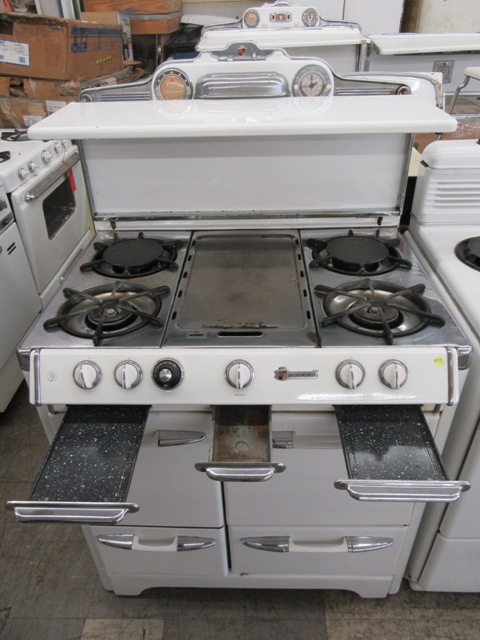 Another unique characteristic of the O'Keefe and Merritt stoves was the Grillevator broiling system. This device allowed you to inch up the broiling pan to 5 different levels with a lever, getting it closer and closer to the broiler without ever having to remove and replace the pan (as cooks have to do with most modern stoves).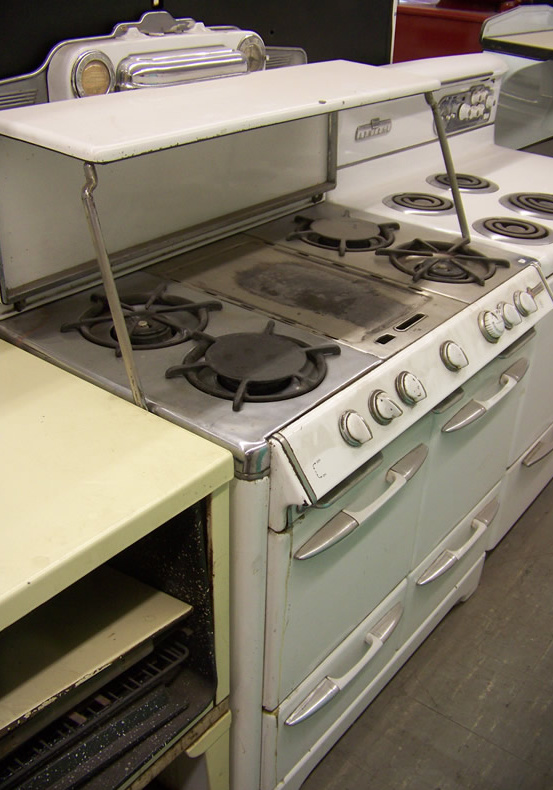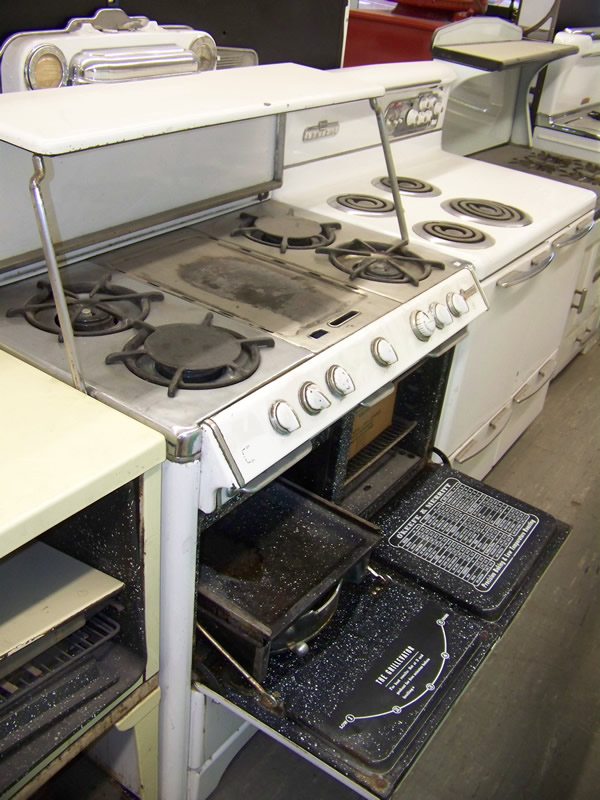 Many O'Keefe and Merritt's also featured covers for the burners which provides counter space when the burners aren't in use.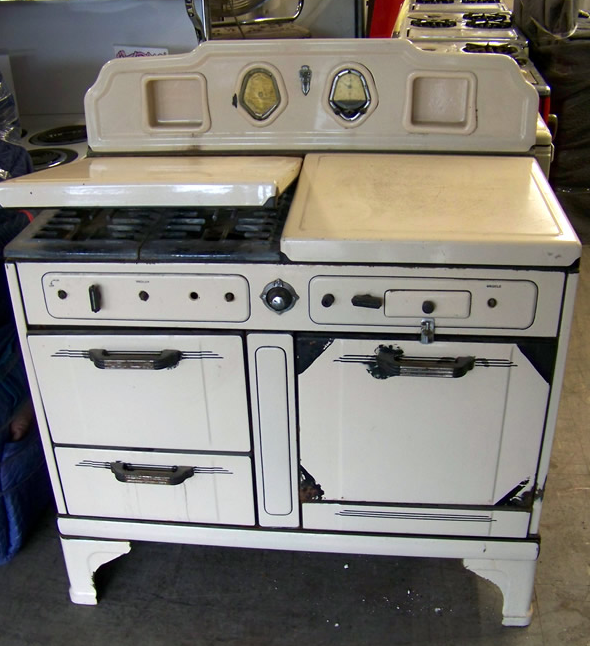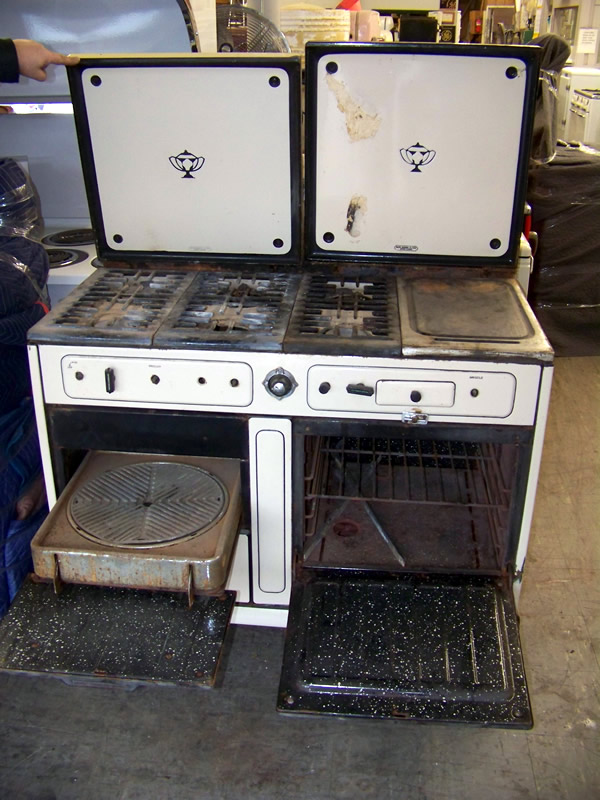 Chambers Antique Stoves
On the other side of the country, Jowers identifies the company Chambers as the "Cadillac of the east coast built stove." The motto of the Chambers Retained Heat Gas Range line was, "Cooking with the gas turned off!" Many of the company's advertisements touted the oven's heat-retaining abilities as a way to lower your gas bill.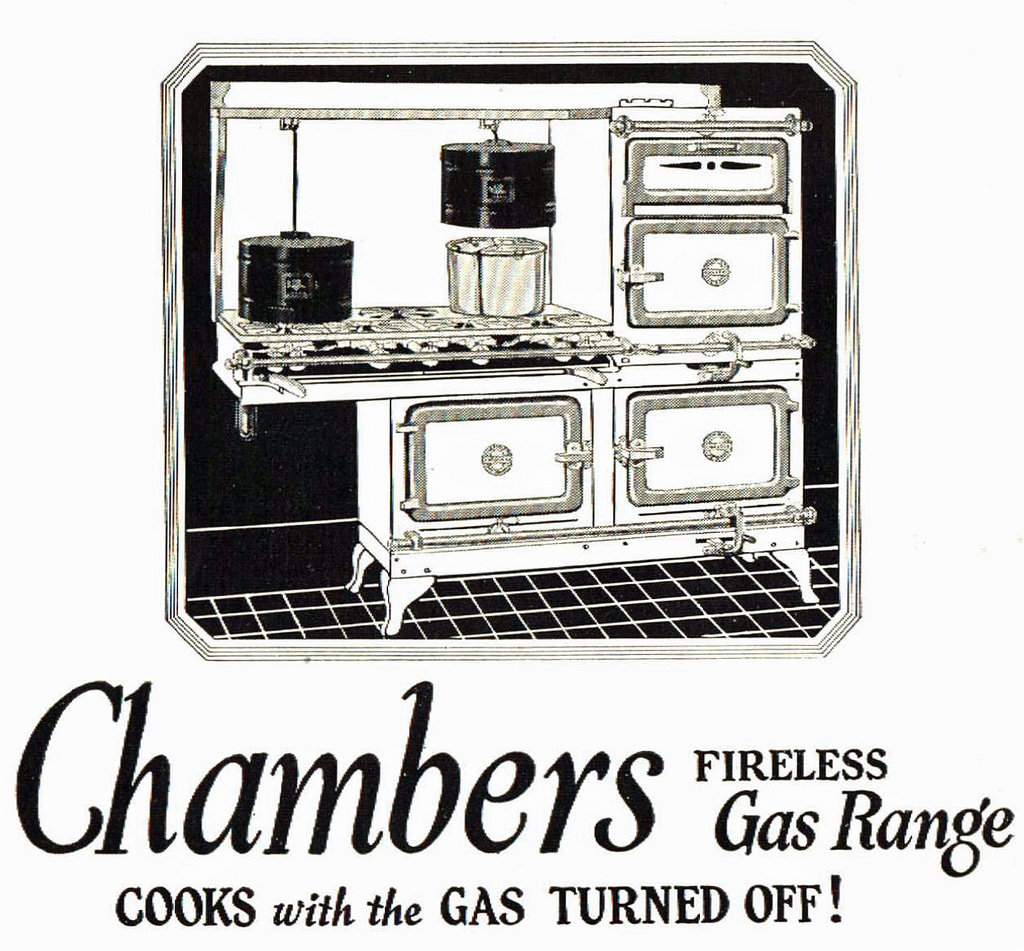 Chambers ranges came in a variety of different models. The early ones were called the A series and many of them featured a burner cover like the early O'Keefe and Merritt's. Clearly, the extra counter space was coveted in this era, when homes and kitchens were much smaller.
While most modern stoves are stainless steel and come in muted, dark colors, pastels were the hit of the fifties. Chambers caught on quickly and offered a wide range of colors like mint green and pastel yellow. Many kitchens had color-coordinated cabinets and appliances in this era.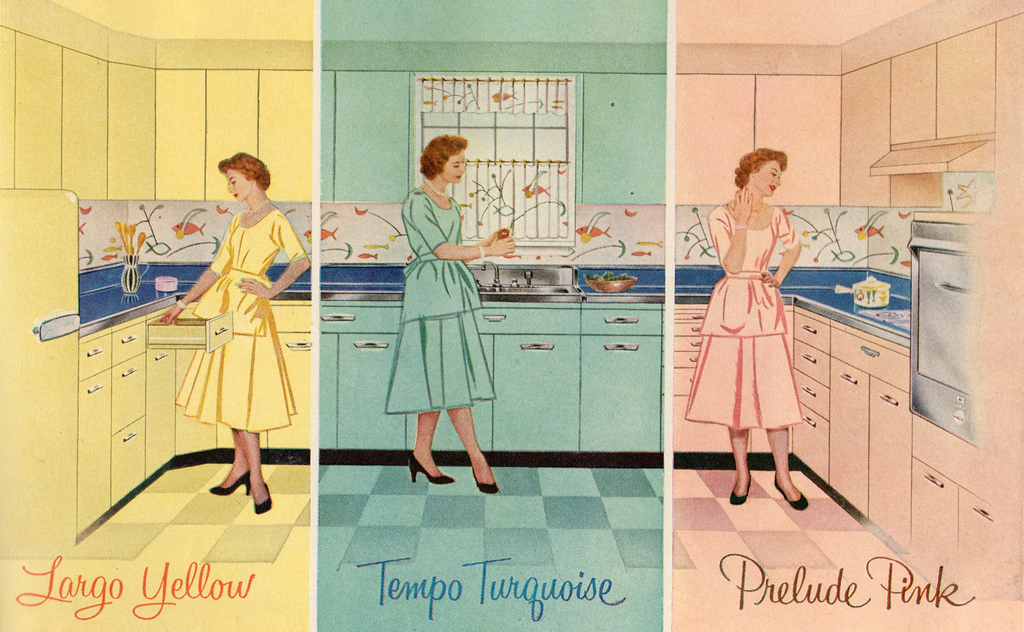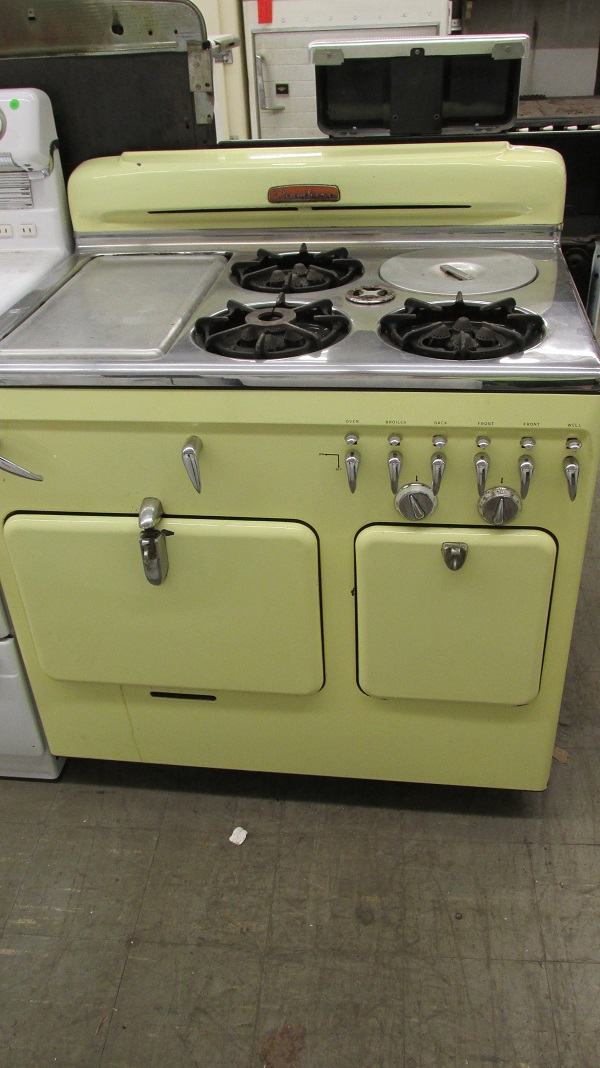 Chambers also manufactured commercial models that would fit into some modern-day kitchens. An early commercial model was called the Imperial.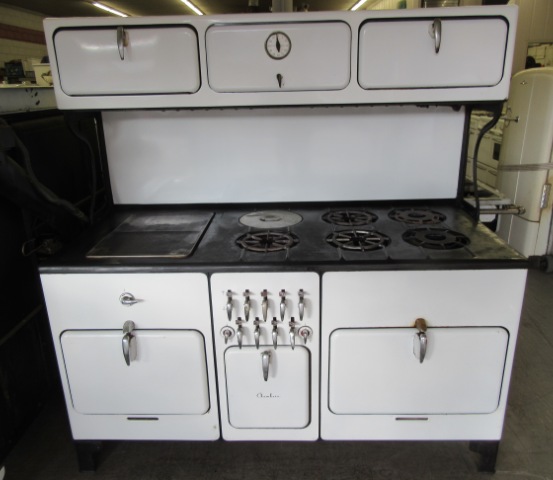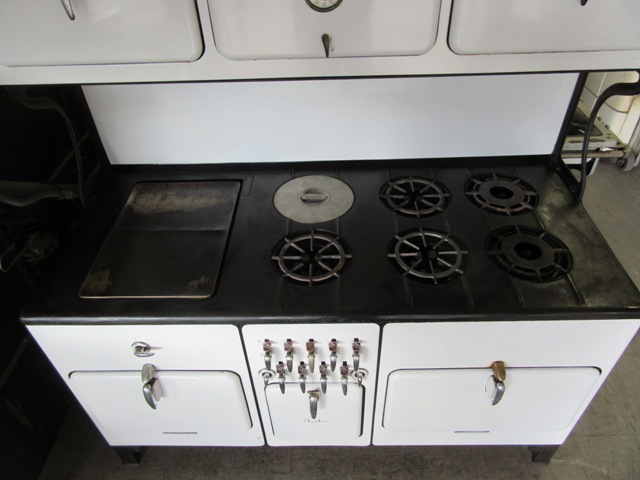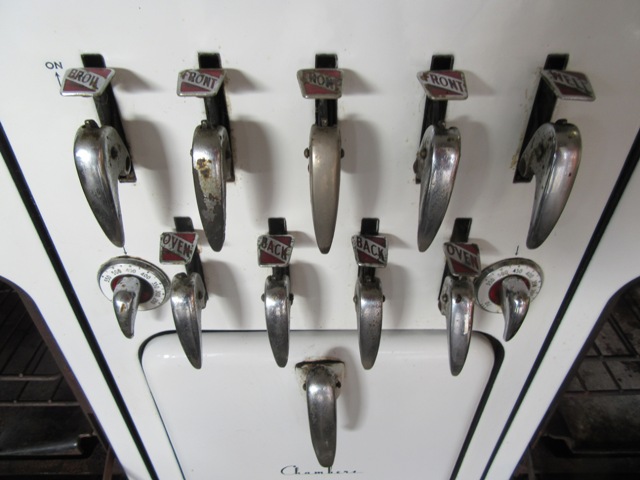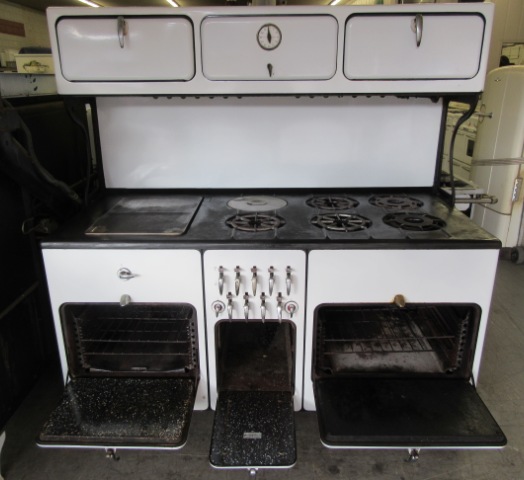 Wedgewood Antique Stoves
The Wedgewood factory was opened in 1919 and ultimately became the first company to manufacture stoves on the west coast. Prior to Wedgewoods, most stoves were imported from the east coast and assembled before being sold to west coast customers. When the cost of importing the stove was eliminated, stoves became more affordable for west coasters.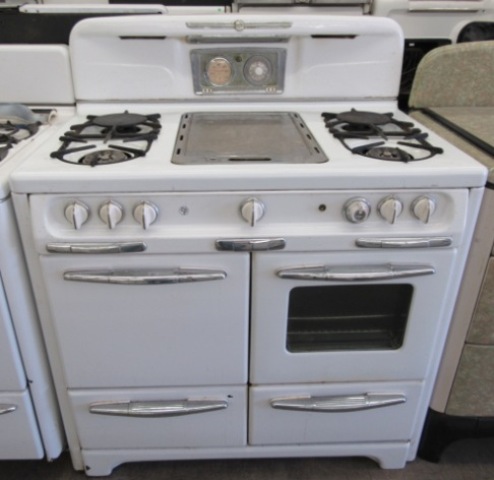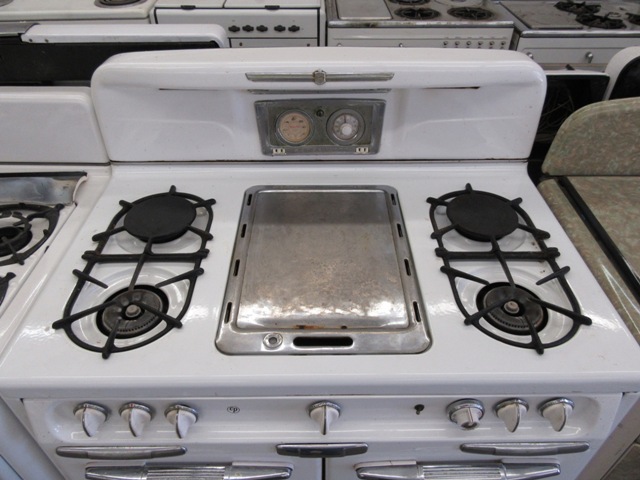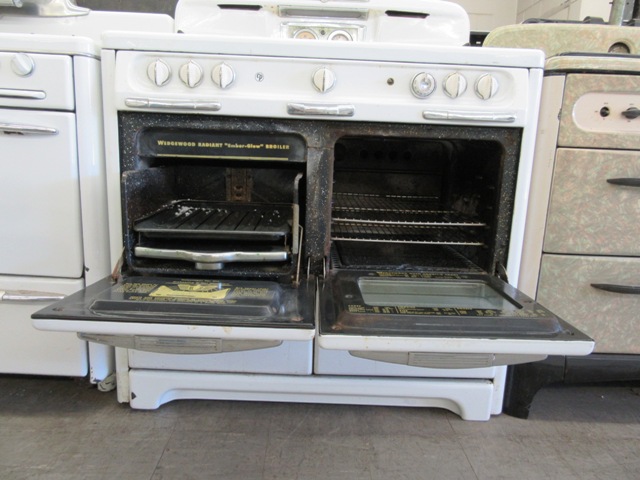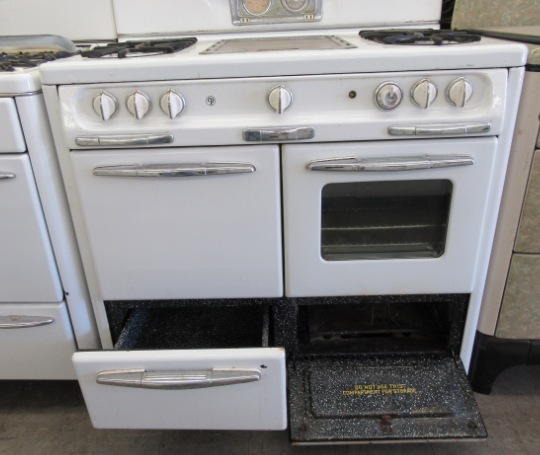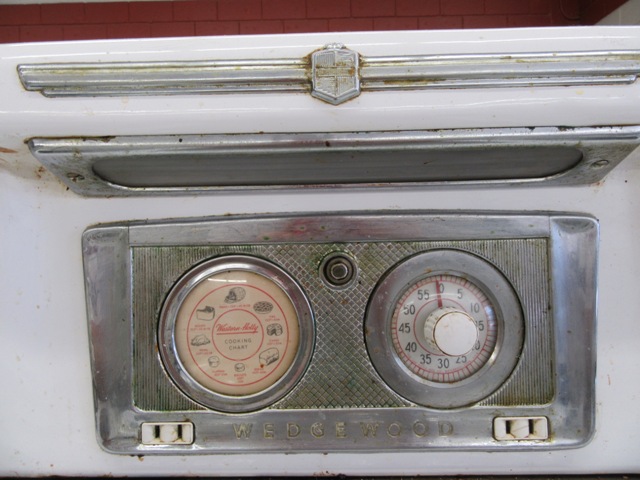 Williams of Antique Stove Heaven owns a 1950's model Wedgewood double oven stove. "I prefer double ovens as they cut my cooking time in half," he says. "The look of this stove in particular is more straightforward and has much less chrome then the O'Keefe and Merrit stoves."
Magic Chef Antique Stoves
Magic Chef, Inc., started as the Quick Meal Stove Company in the late 1800s. At the turn of the century, Quick Meal evolved into the American Stove Company, which is credited with creating the first temperature-controlled oven. In 1929, American Stove Company introduced the Magic Chef stove, which would ultimately become their biggest and most successful brand, leading to the company's name change.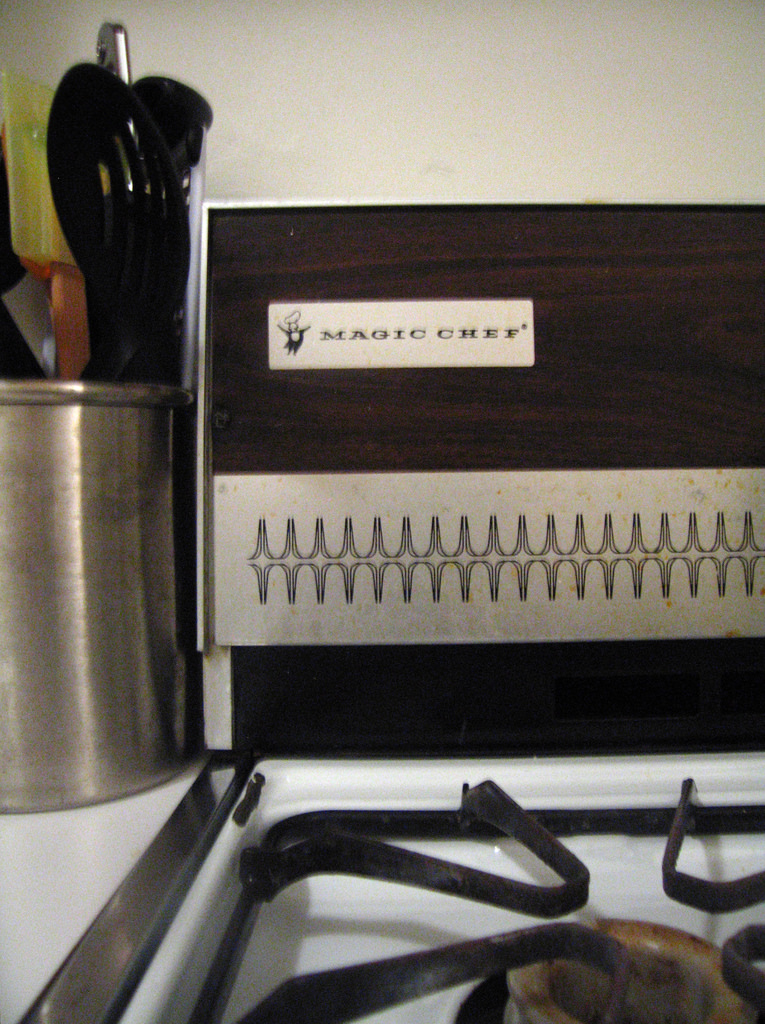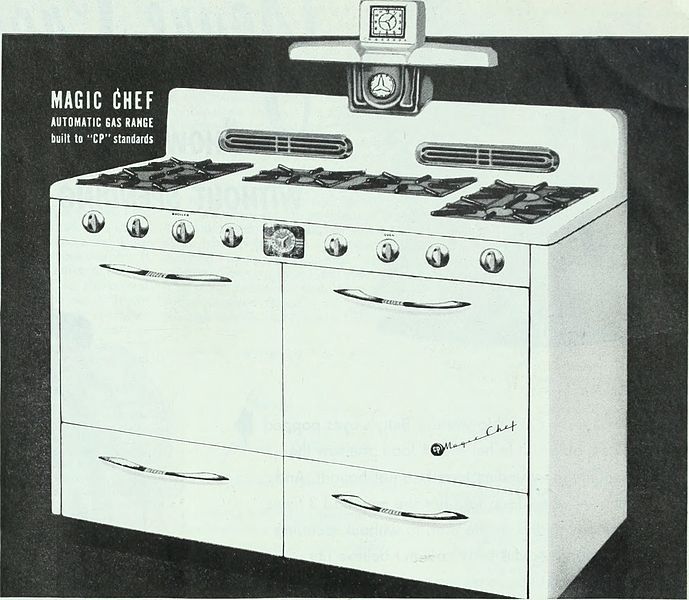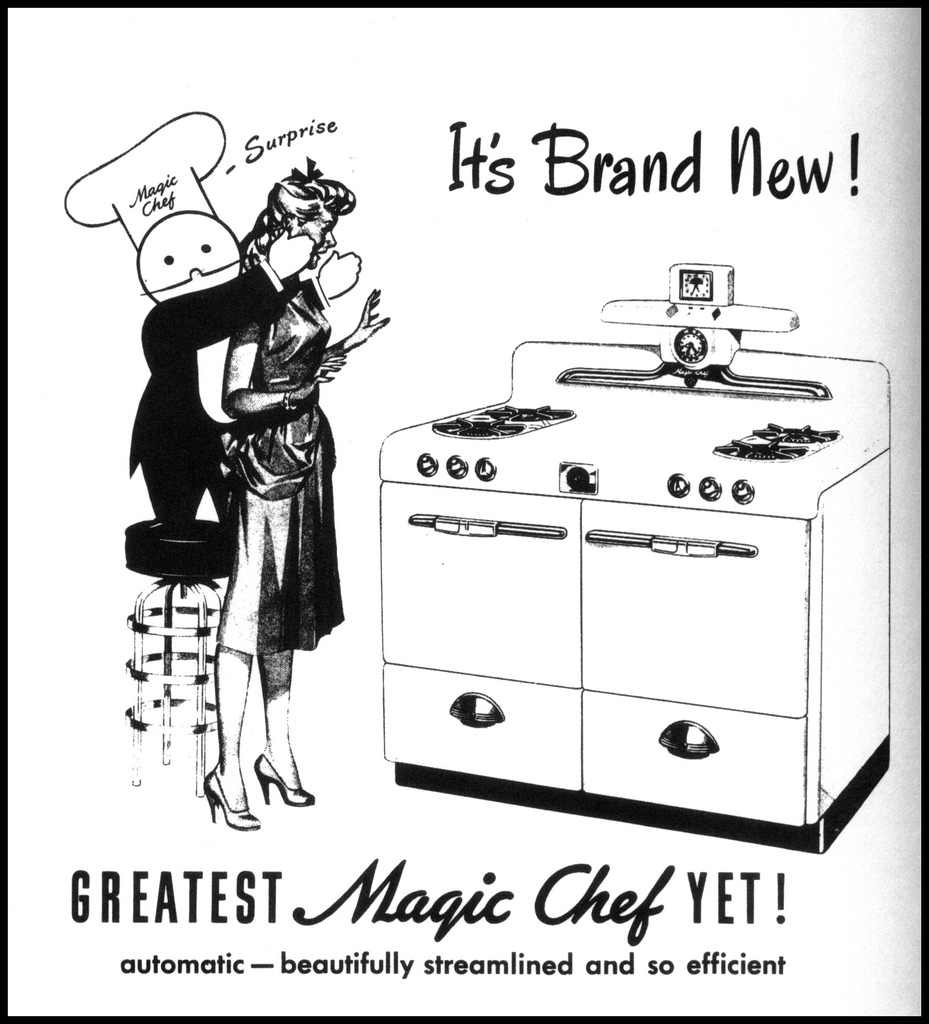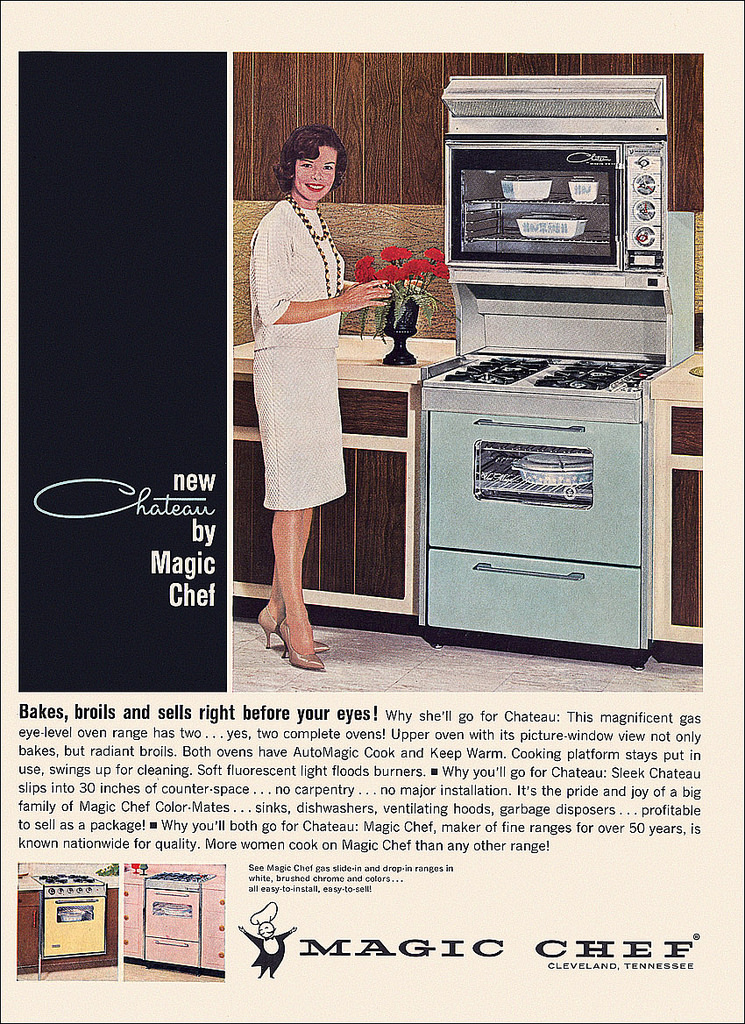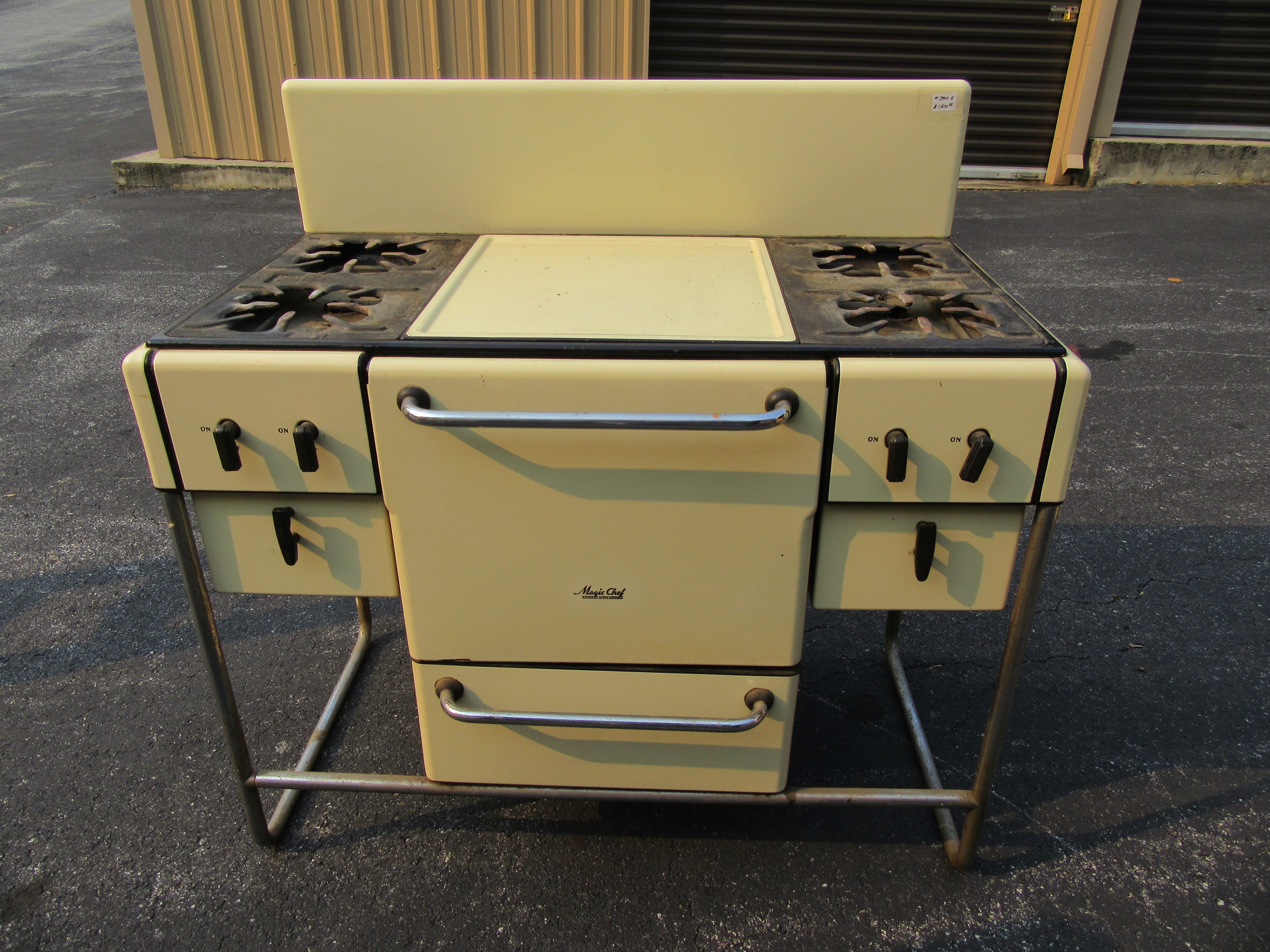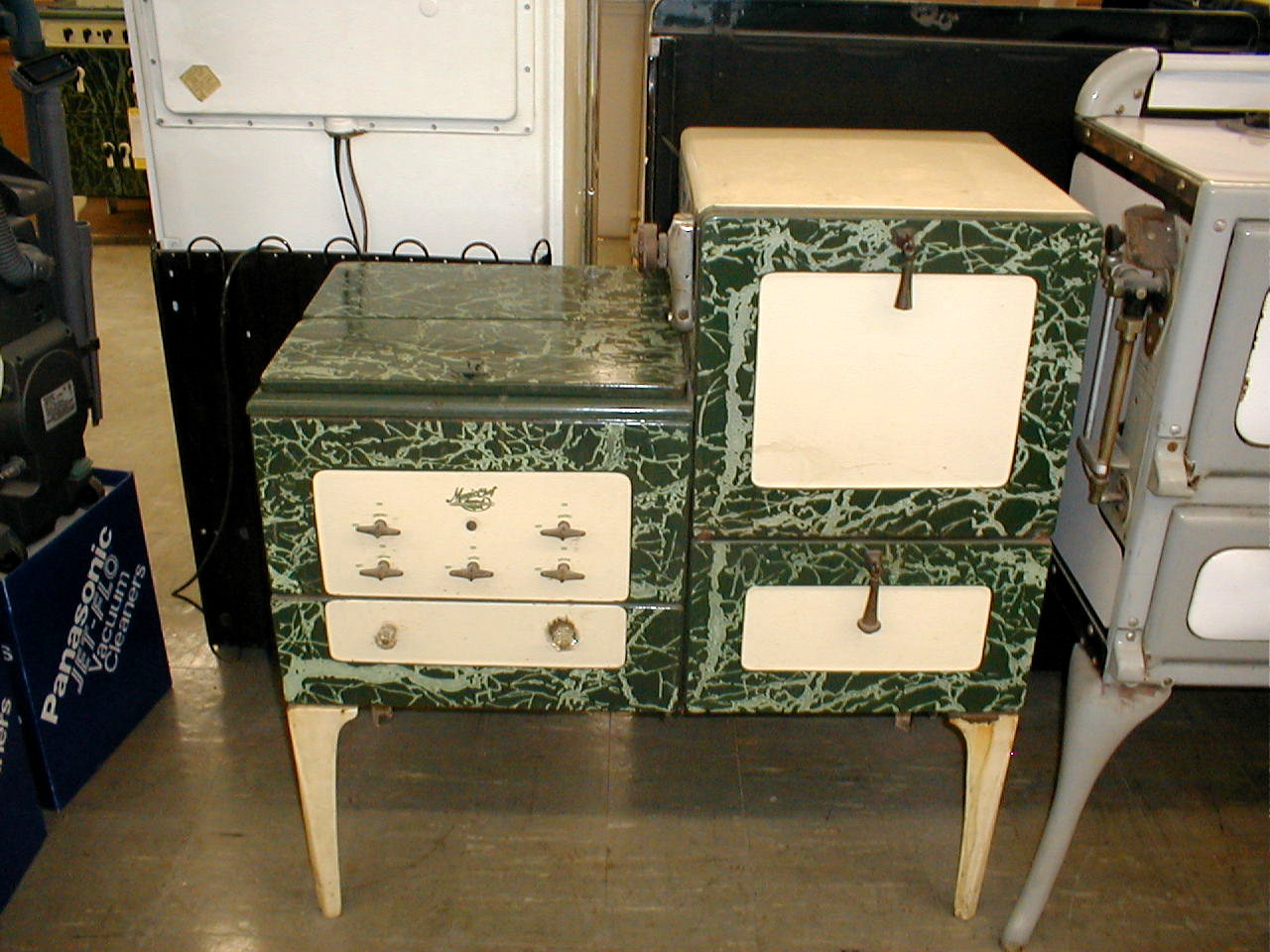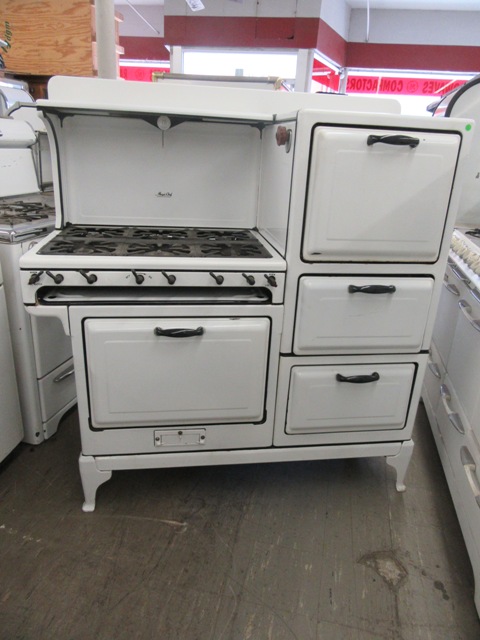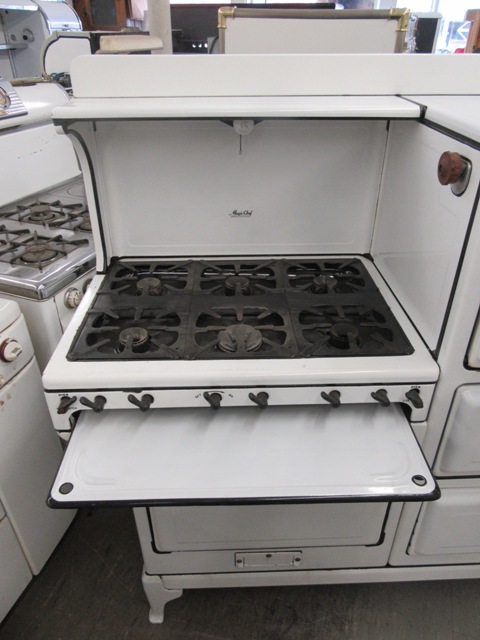 What to Look for in an Antique Appliance
Purchasing something an antique as large as a stove or oven can seem like a daunting task because most people don't have the skills to fully restore one of these appliances. Luckily, there are a variety of people who do  have these skills and would be eager to fix up a retro stove and even customize it for your kitchen.
As Jowers explained, most pre-1960 appliances were made with parts that can be rebuilt and restored. "The most important advice that we can give someone who is looking to buy an antique or vintage appliance, especially if the item is in unrestored condition, is that they look for an appliance that is complete," Jowers says. "Even if a part of the appliance is broken or does not work properly, as long as it is present, it can be repaired or rebuilt." Without the original parts, it can be difficult for a restorer to fix an antique stove. "When a part is missing, that's a whole other ballgame," says Jowers.
Jowers also advises shoppers to use common sense when considering antique appliances. "Trust your eye," he says. "If it's all rusted and has holes in the cabinet and looks awful, then it probably is." But, he adds, don't mistake dirt for rust–dirt can be cleaned off, while rust is a major problem that can be hard to fix.
Additionally, your purchasing process will be influenced by your restoration plan. Do you intend to restore and repair the antique stove yourself or take it to professional restoration company? "If the buyer is looking to do work on it themselves, then they need to be looking for the proverbial 'one owner/granny's stove' that was taken care of like it was the only stove she ever had, since it probably was," Jowers says. These are the vintage stoves your likely to find at estate sales! The condition is less important if you plan to use a professional restorer, but it's still vital to make sure the stove has all of its parts.
Winsor Williams of Antique Stove Heaven leaves shoppers with a word of warning: "Many times, people purchase stoves that are aesthetically pleasing but need major repairs," he says. "These repairs can sometimes outweigh the purchase price of the stove, depending on the situation." Unless you are purchasing a fully restored antique appliance, be prepared to spend some additional cash getting your purchase into full working order.