Wall St. Antiques Estate Sale Services
Platinum member since Feb 11, 2013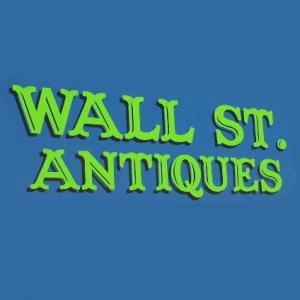 About Wall St. Antiques Estate Sale Services
I have been in the antiques business for over 20 years. I own and operate the largest antique mall from Fort Worth to El Paso. I have provided Estate Sale Services for Midland, Texas and surrounding areas of the Permian Basin for almost 20 years. I am a Certified Appraiser within the field of Antiques and Collectibles. I graduated from Asheford Institute of Antiques. I am also a member of American Society of Estate Liquidators®.

I will conduct a clean and organized sale. I will provide everything needed from beginning to the end of the sale. Including tables, pricing materials, display cases as needed and shelving.

I have a large knowledgeable, professional and friendly staff that can handle any size or type of sale. I have a very loyal customer base that I email notifications to about each sale I conduct and a wide variety of internet based advertising possibilities. We also advertise in all the local paper media.

If you are considering any estate sales company, attend one of their sales and see how they operate. Is it professional? Clean and merchandised properly? Priced properly with signs up regarding their policies?

When you are ready for professional help, please call Teresa Newman at 432-894-2333 to schedule a free consultation. We will be happy to answer all your questions and to address your specific needs.
If you are interested in having an Estate Sale do not throw anything away until I have had a chance to look at your things. Feel free to contact me with any questions you might have about these services by phone or email.


---
Based out of Midland, TX also serving Big Spring , TX , Midland , TX , Monahans , TX , Odessa , TX and Stanton , TX
---
Memberships & Associations
This company does not have any active sales.
This company does not have any items for sale at this time.
This company has posted a total of 38 estate sales. Only the most recent 36 sales are shown.