A1 Estate Liquidator - Estate Sales and Buyouts
Bonded and Insured
Gold member since Jan 31, 2018 - 2 years in business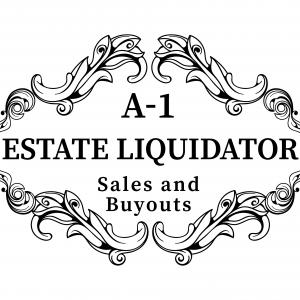 About A1 Estate Liquidator - Estate Sales and Buyouts
A1 Estate Liquidator - Estate Sales and Buyots is a family-operated business that specializes in estate liquidation either through a direct buyout of an estate or conducting an estate sale on behalf of our customers who must downsize their estate due to moving, or have experienced a loss of a family member. We believe wholeheartedly in providing exceptional customer service, A1 Estate Liquidator goes the extra mile before, during and after the sale. With over 10+ combined years of experience, you can trust that you are in good hands.
First consultation always FREE!
Our compassionate estate services will help you to maximize your return on your estate sales or buyout. We will work with you to determine the best option for your situation! Call A1 Estate Liquidator, we look forward to serving you! Competitive pricing and fair offers for estate buyouts.
---
Based out of Hillsboro, OR also serving Hillsboro , OR , Portland , OR and Vancouver , WA
---
In-person Estate Sales
Off-site Sales
Estate Liquidation (Buyout)
This company does not have any active sales.
This company does not have any items for sale at this time.
What People Say About A1 Estate Liquidator - Estate Sales and Buyouts
A1 Estate Liquidator was so thorough, from the setup of the sale, conducting the sale and cleaning up afterwards. They gave me piece of mind!
Jackeline Hoskins